Inside Jamie Glassman's Soul Journey
October 15, 2015
Instructor JAMIE GLASSMAN embarked on a #SOULMISSION last fall — and transformed her life. She opens up about the mantra that inspired her to take the leap from teaching first grade to leading the pack…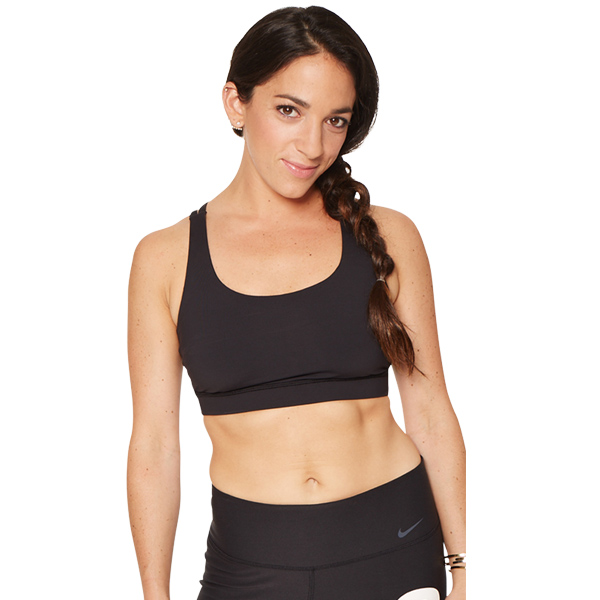 "Take every risk. Drop every fear." That mantra always inspires me, and it definitely describes my Soul journey. After I decided to take a risk and leave my career, step out of my comfort zone and put all of my fears aside, I have finally figured out what makes me happiest.
I've been an extremely active person my entire life and spent my childhood running around playing all different sports. Being a part of these teams made me feel fulfilled and it wasn't just the game itself. I loved it all - the commitment, the community and the way it felt to be constantly pushing myself not only as an athlete, but also a person.
After realizing I wasn't going to be a professional athlete, I went to Indiana University to pursue a career in education. I had dreamed of being a teacher since I was a little girl. I taught first grade for four years and loved every minute of it. I loved working with my students and there was nothing more satisfying than watching them grow throughout the year.
I truly believed this was my path, but in the beginning of my fifth year of teaching, I noticed a shift in how I was feeling about my job. That passion I once felt was starting to fade and I slowly found myself feeling burnt out and unhappy. All of a sudden, I was just going through the motions of life. I would wake up for work, make it through the day, work out, and come home only to do it all over again the next day. The lack of excitement and substance in my life was weighing me down and I struggled deeply to figure out how it was ever going to get better. I started questioning everything in my life and I felt completely stuck.
In November 2014, I went to LA for a wedding, and one of my good friends, Zoe, suggested I come try SoulCycle. She had been working at Soul for several years and she knew I would love it. She signed me and a few friends up for a class in West Hollywood and that was it.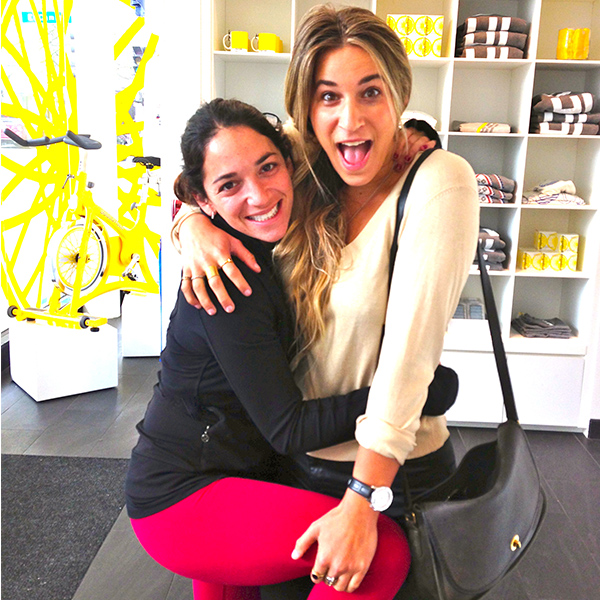 My first class felt like a complete blur… I had no idea how to do any of the crazy choreography that the rest of the class was doing so effortlessly or how to catch any type of beat while on the bike. I just remember feeling happier during that 45 minutes than I had felt in a really long time.
I walked out of class with a huge smile on my face and told my friends that I needed to be doing that with my life. We all laughed and joked about it — but I was serious. The weekend went on and all I could think about was SoulCycle and how badly I wanted to be an instructor.
The next few months followed exactly the same way. I spent most of my time thinking and daydreaming about how I was going to make this happen. A few months later, I decided to fly to NYC to do as much SoulCycle as possible and learn more about that feeling I had in LA. That weekend, I took nine classes and was completely hooked. I came back to Chicago knowing this was exactly what I needed to be doing and there was no other option.
SoulCycle Chicago was set to open in early April and my audition was in May. I reached out to an NYC instructor who was moving to Chicago, Jaclyn Mitgang, to ask her how I go about this process of becoming an instructor. She suggested I "ride like an instructor" for an entire month and see if it was actually something I could and really wanted to do.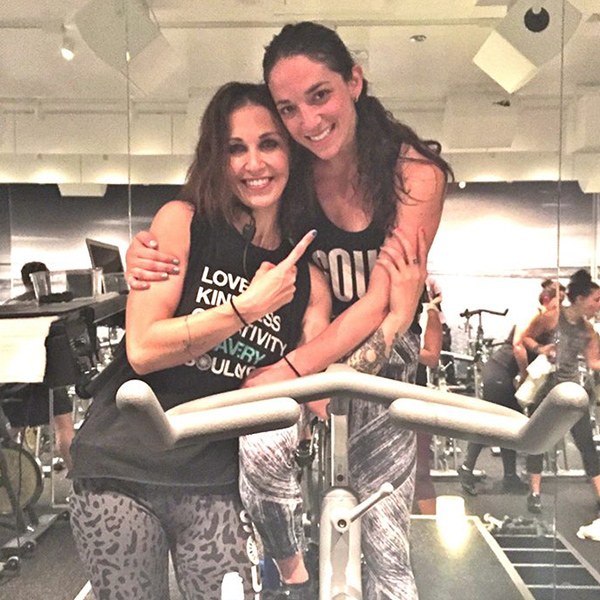 I did exactly that for the next month. I would ride before and after work, and being at SoulCycle was the highlight of my day. Not only because I enjoyed the rides, but also because I was forming this amazing new community of friends. Everyone was so supportive of one another and it was the most positive group of people I'd ever been around. I had casually mentioned to some people throughout the studio that I wanted to audition and right away I had so many people cheering me on throughout the process. Even when I completely doubted myself, the community was right there to pick me up and encourage me to go for it. I don't know that I would have ever really auditioned if it weren't for the OLTN family, so for them I am forever grateful.
I still can't believe this is my job. I finally get to use my excessive energy, my years as an athlete and a teacher, and put it toward challenging and motivating my riders. I have truly never felt happier in my life.
Being an instructor is only different from being a rider because you're on a podium with a microphone. No matter which bike you're on, the relationship in that room is exactly the same. We ride together as a pack, support each other as a community, and inspire each other every step of the way.
Want to ride at SOUL? Grab a series HERE and book a bike! Questions or comments? Email blog@soul-cycle.com!
MORE FROM SOUL