Inside Emily Turner's Engagement
May 20, 2016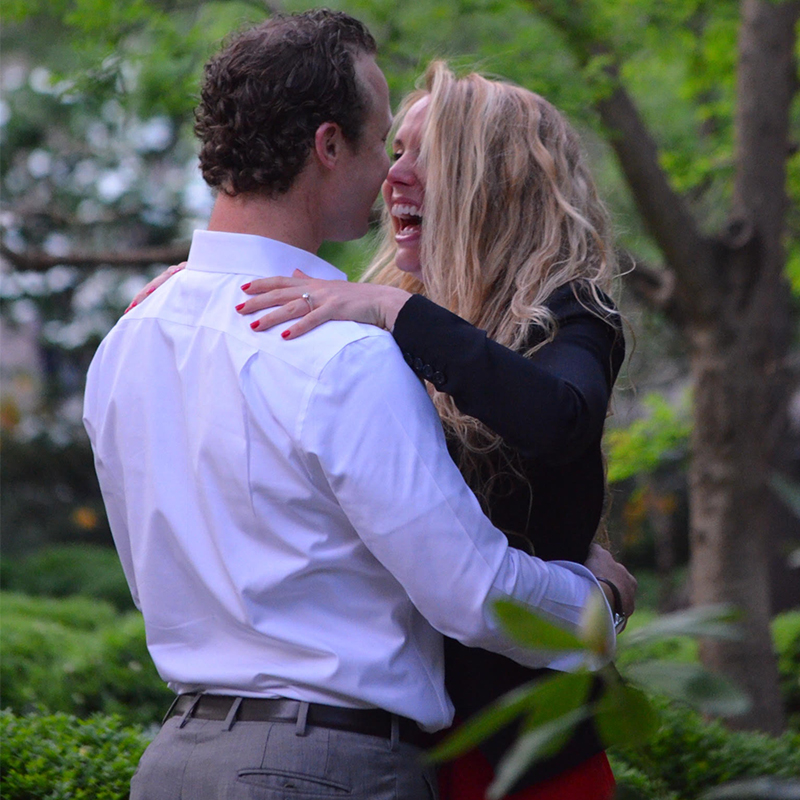 Congratulations on the engagement! Tell us about the proposal.
We were planning to have dinner at Maialino at the Gramercy Park Hotel. I was 20 minutes late since I was coming from class and dragging after a long day. When I got there, he was outside and said our table wasn't ready but that the doorman was going to let us go into Gramercy Park (which you have to have a key to both get in and out of!).
And…
I thought it was strange that this random stranger was going to let us in, but I went with it. We walked all around and ended up in one of the corners of the park where the trees and flowers were gorgeously blooming. Being the goof I am, I started smelling the trees (which looked like honeysuckle!) and when I turned around he hugged me and got down on a knee and asked! I said duh!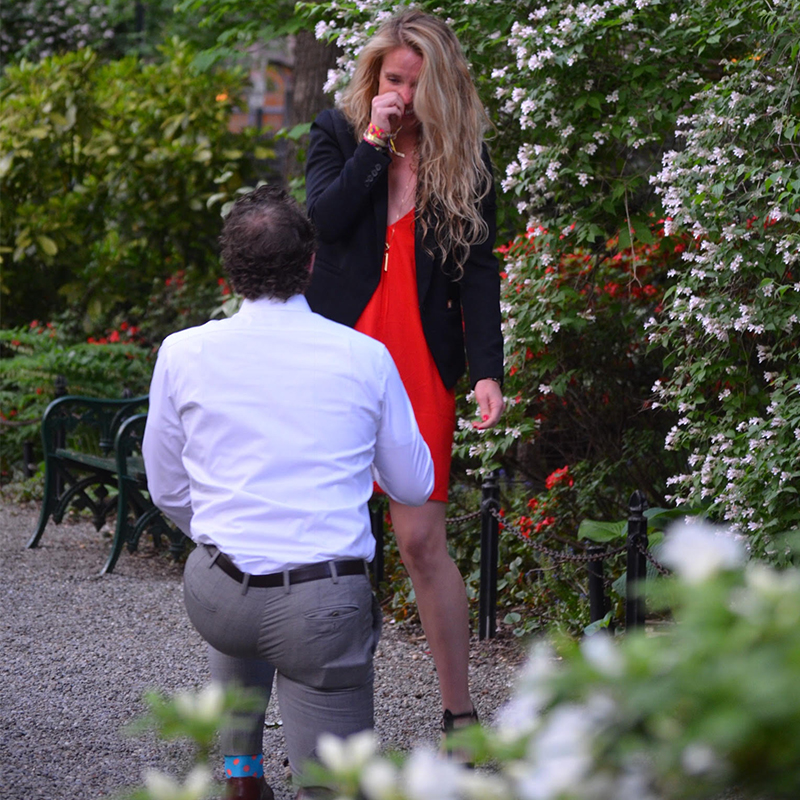 So sweet. How did you two meet?
We met at SoulCycle! TJ started coming to my Rooster class at East 63rd Street about three and a half years ago and it took him almost a full year before he finally got up the courage to ask me out. I taught a group ride for his coworkers and he invited me to the after drinks and asked me there. We went out three nights later, the night before we both headed home for Christmas.
Tell us about your first date.
It was awesome. We met at Penrose on the Upper East Side. He was running late and wanted to get there before me so he ran part of the way there. By the time I got there he was in a full sweat at the bar. It was actually really funny since we'd really only ever seen each other sweaty in class, so it didn't seem weird at all. He eventually stopped sweating and we had the best night. Definitely the best date I've ever been on.
How long have you been together?
It will be two and a half years on June 19.
Does TJ still ride in your classes?
He still comes to class once or twice a week, usually with the roosters at E63.
Favorite SOUL memory together?
I think my personal fave was a month after we started dating. It was TJ's birthday and he was coming to the 6:00 AM class. I made a homemade cookie cake for him and had the front desk bring it in to him at the end. No one knew we were dating yet and definitely didn't know I had made him the cake - it was a cute, secret moment between us, even though we were in a class full of people.
Any wedding plans yet?
We are just enjoying the engagement for now, but likely next year sometime in Montauk.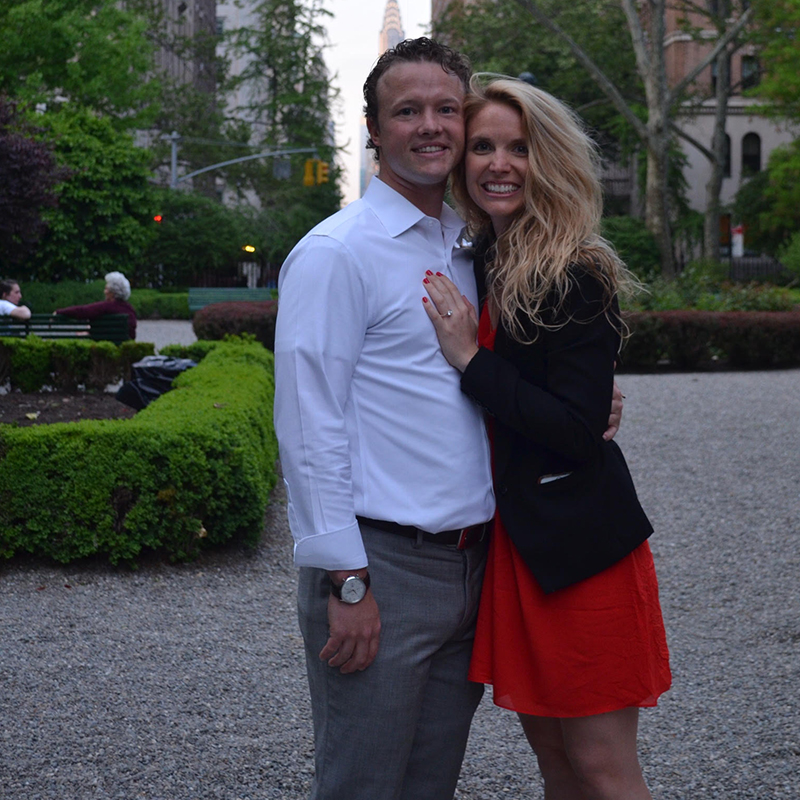 What are you looking forward to the most?
I think we are most excited to get all of our favorite people together in our favorite place to party and celebrate!
Anything else you'd like to add?
Thank you so much to everyone who's sent congrats, well wishes and bubbles our way! We are beyond grateful.
Questions or comments? Email blog@soul-cycle.com! Want to ride? Grab a series HERE and book a bike!
MORE FROM SOUL