Inside Britta's Soul Journey
September 3, 2015
Chicago instructor BRITTA GAUTHIER opens up about her journey from working the front desk at West 72nd Street to dropping the beat and rocking the podium as an instructor…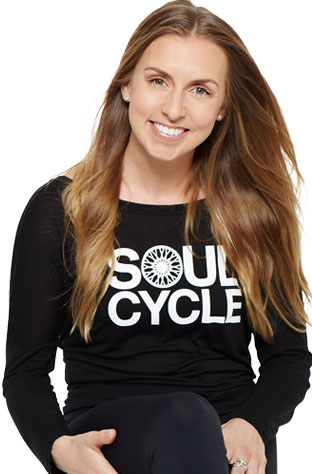 My passion for indoor cycling truly began with SoulCycle in 2007. I was a studying at New York University when a friend's roommate introduced me to the then-small, but rapidly growing company. I worked behind the front desk when the original West 72nd Street studio was the one and only spot to sweat on a bike.
The environment was invigorating and inspiring, and I was immediately hooked. I was lucky to be a part of the team at the "Barn" in Bridgehampton for two fateful summers, making memories and friendships that would actually change my life forever. The people, the vibe, and the workout made a lasting impact on me — SoulCycle had a piece of my heart.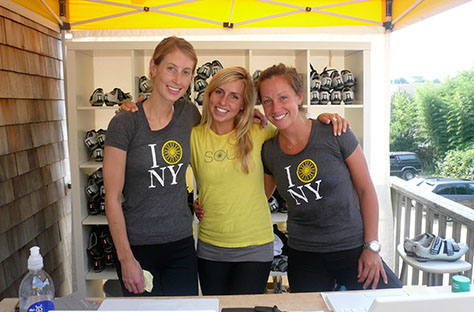 Britta (center) working at The Barn in 2008
Upon returning to the Midwest in 2009, I searched for a similar experience on a bike, but often left feeling unfulfilled. I missed getting lost in the rhythm of the music, experiencing mental clarity and simply enjoying the ride from start to finish. So I decided to pursue teaching in hopes that I could embody the energy that I had experienced and inspire others to be their best and healthiest selves.
For more than four years, I taught as a certified indoor cycling instructor at various gyms and boutique studios in Minneapolis, then in Chicago when I moved in 2012. You can only imagine my excitement when I spotted the big yellow wheel on Wacker Drive last winter! Our stars had aligned once again — it was a sign that it was time to audition to be a SoulCycle instructor.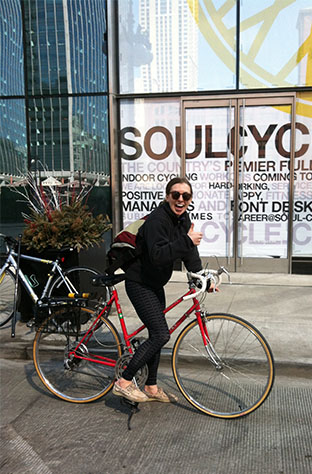 "My first SoulCycle sighting in Chicago! I was so pumped," she says.
I couldn't be more excited for the opportunity to be part of the family again at SoulCycle in Chicago. I understand the foundation that this one-of-a-kind fitness studio was built upon, and I have watched it develop into a lifestyle. I am so grateful to have to chance to grow up alongside the company, and now alongside my riders.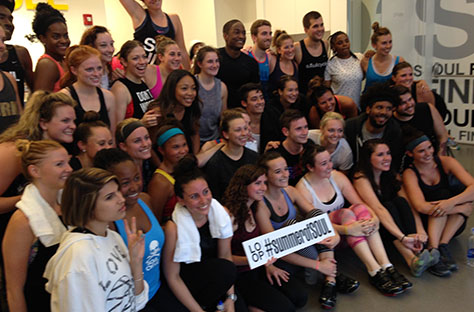 Staff ride at the Loop studio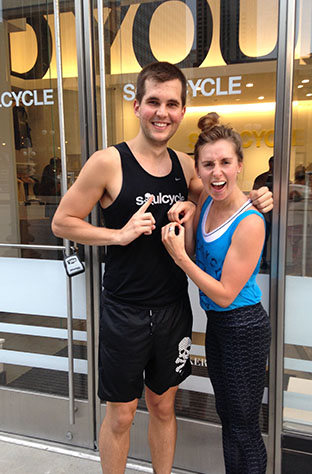 Britta and instructor Ryan L.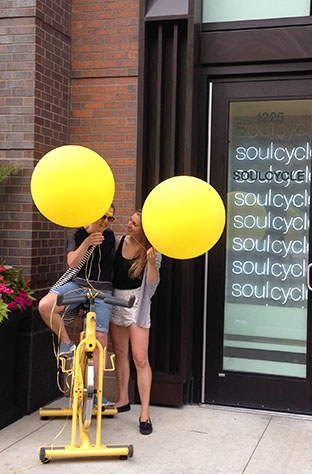 Britta and her mom at the Old Town studio after my first Soul Chicago class.

Lastly, my inspiration through this journey has been Master Instructor Sue Molnar, a close friend and role model since the beginning. I can tell you from experience, her class will change your life. My dream is that one day I will pay it forward.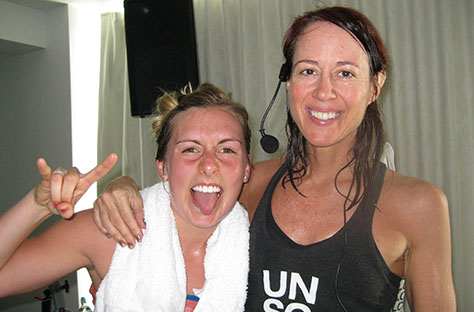 Britta with Sue
MORE FROM SOUL