How Steph Stokes Turned Setbacks Into Success
March 22, 2016
What were you doing before you led the pack at SOUL?
Before SOUL seems like a lifetime ago, and yet it has only been a few short years. It all really started when I was living down in San Diego, designing bikinis and selling them on the beach. After this idea took off, I got the taste for owning my own business and decided to move to Los Angeles and transfer to FIDM, where I graduated and started working for Hudson Jeans.
So how did you end up in San Francisco?
I was born and raised in the Bay Area, so eventually I decided it was time to pack up the sunscreen and move back up to Northern California. I started working as a buyer for a woman's clothing store on Union Street in San Francisco, which later lead me to the opportunity of taking over the store. The entrepreneur in me from my younger years knew that I should seize this opportunity that I'd always dreamed of, and take the risk of owning my own business.
That's exciting!
Well, I knew it would be difficult but I thought, What the hell? I am a strong independent 26 year-old. What have I got to lose? I decided to take the risk and jumped in head first.
And…
Seams Boutique opened in the spring of 2009. It was such an amazing feeling and accomplishment, but the stress and anxiety started to take over me. In 2011, I brought in a business partner. Two years later, we decided to downsize and move the store out of San Francisco to Burlingame. Then in October 2013 we closed the store's doors for good. My dream now felt more like a nightmare and I felt like a complete failure. I felt so defeated.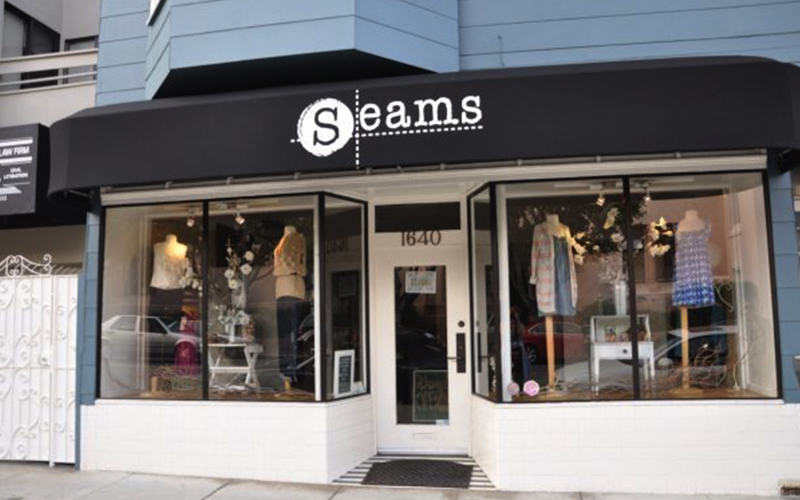 That must have been so difficult. How did you cope?
About two months after I closed my store, my then boyfriend (who's now my husband) gave me a 5-class pack for Christmas. My first reaction was, "I guess this is a hint to work out?!?" I'd heard really great things about SoulCycle, but having never been an avid indoor or outdoor cyclist I was VERY intimidated.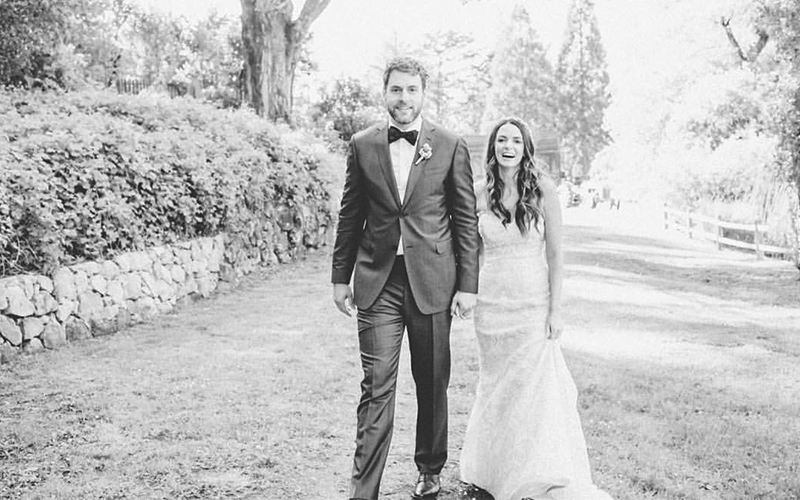 What was your first class like?
A serious struggle. I couldn't clip in, I ate way too much bacon and I could barely stay out of the saddle.
But you kept coming back!
Yes, and I'm so grateful I did. My second class is where I had a revelation. It was Martin Luther King, Jr. Day and I had signed up for Ginny's 9:30 AM class in PALO. I made sure to ride in the back row as close to the door/exit as possible. But when she dropped that first beat of her playlist, I felt different. She inspired me in a way I had never been inspired before. Throughout the ride I smiled, I laughed, I cried, and I felt that she was personally speaking to me amongst the other 49 riders in that dark room. I left wanting more, so I started riding two to three days a week.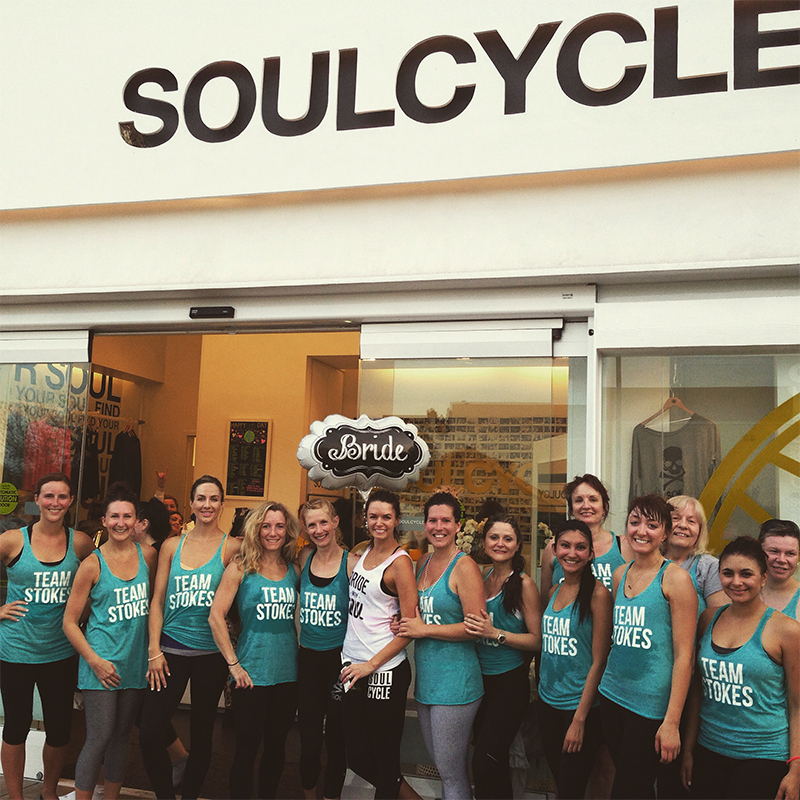 And how did riding impact you?
For so many reasons, SOUL has given me the gift of believing in myself and prepared me for challenges moving forward. The major strength I gained as a rider was realizing that I was never actually a failure. SOUL has taught me that through this experience I became stronger, and that every exit is an entrance to somewhere else. I had been so emotionally defeated, but SOUL helped me gain back that confidence and self worth that had disappeared and been buried with all the stress, anxiety and guilt from the past few years.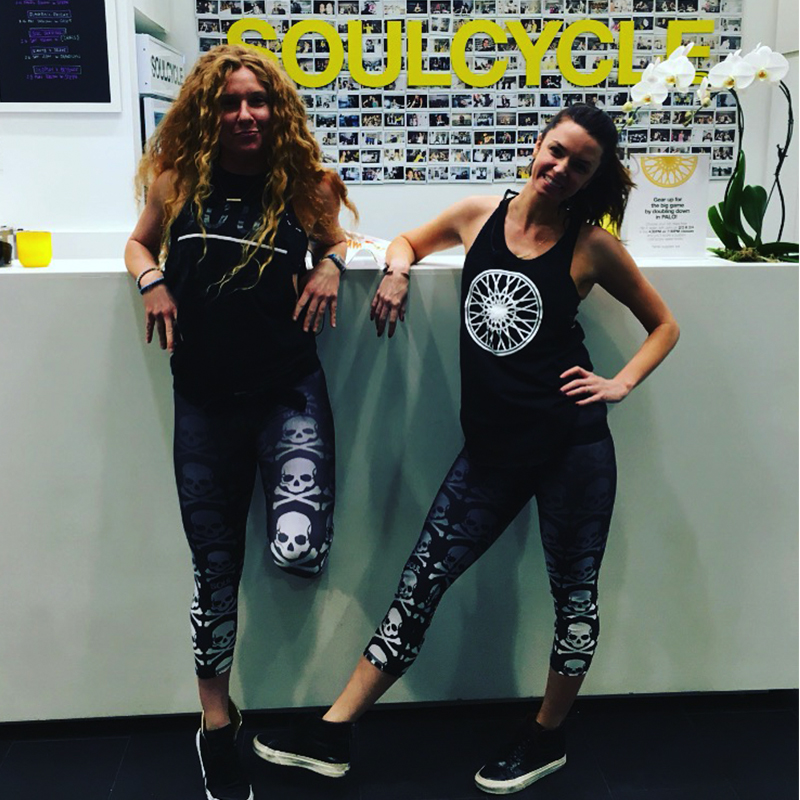 What inspired you to become an instructor?
Originally I was inspired by my passion and background in dance growing up. The feeling I got clipping in on that bike was so similar to taking a dance class. It was freeing. I could express myself through music and movement. But truly, I wanted to inspire others the way I was inspired. However, it took a huge push and some serious love and support from Ms. Ginny Lee. It's as if she believed in me before I believed in myself. I was afraid of the audition process, but then she said something to me that completely resonated. She said, "Stokes, you owned your own business for five years. What's five minutes of your life?" It was then that it hit me. I could either let fear take control, or I could take the risk towards something I really wanted for myself.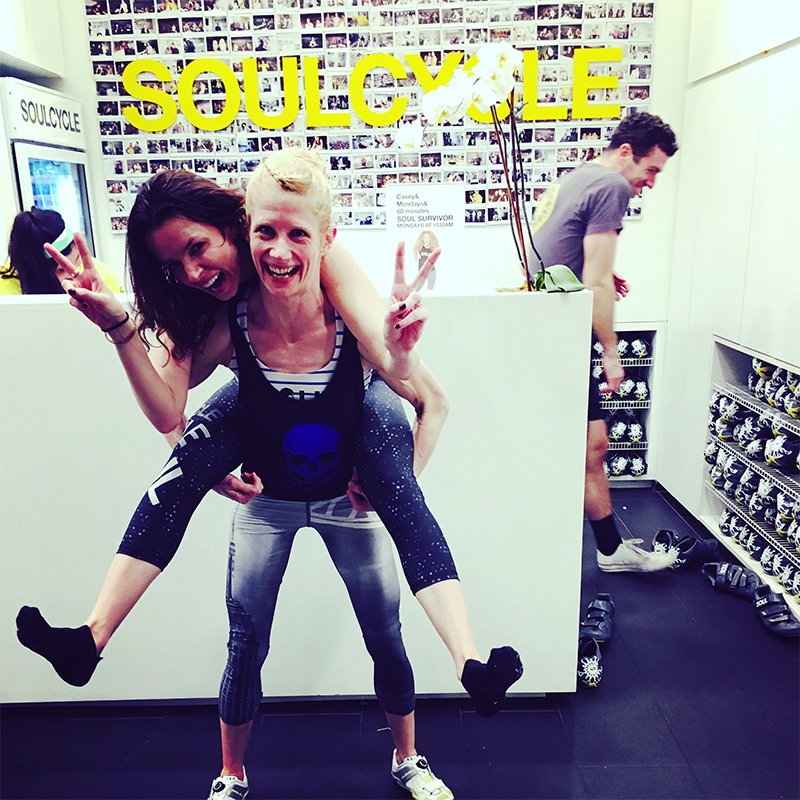 Amazing. What has this journey taught you?
This journey has taught me to simply go after what you want in life. In every situation and challenge, there's a lesson to be learned. Once one door closes, an even larger door will open. It just takes patience, perseverance, love and support from friends and family.
Do you have other advice for people going through setbacks?
I think my one piece of advice is to remember self love. It is so much easier to tear ourselves down rather than build ourselves up. But we all have to remember that when we dig deep down for that strength, we will find it.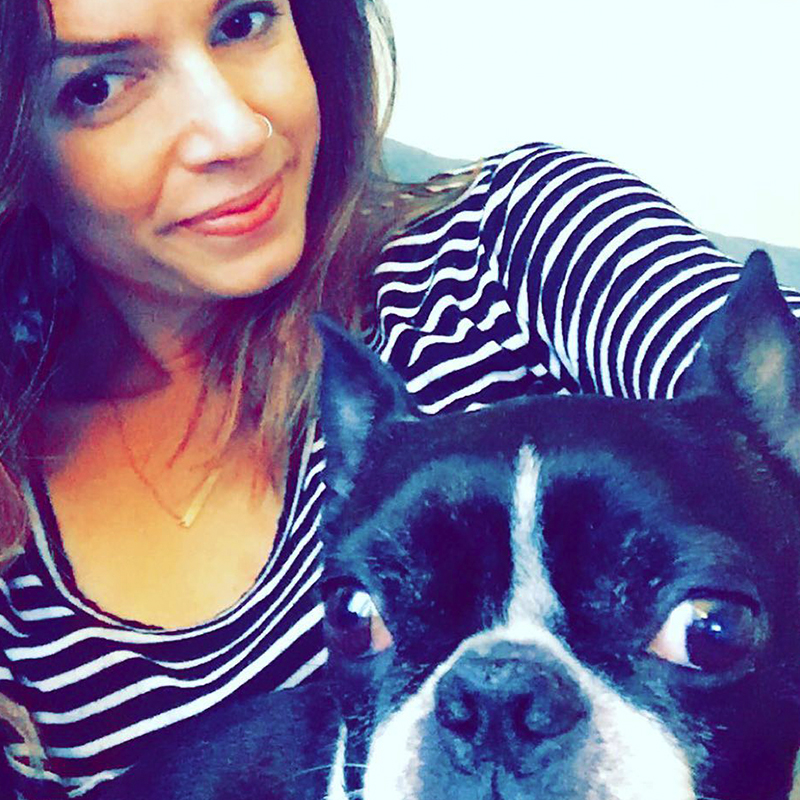 People say struggles can make you stronger — and that challenge is what lead to change. Do you agree?
I always tell my class that it's the struggles and challenges in life that make you stronger and build character. It's those challenges that make your story unique. It takes that one experience to get you to the next. When you start to overcome challenges, you build that momentum which helps you move forward one step at a time. I have SO much love for the SOUL fam. I have met the most amazing people through this community. #soulpeoplearethebestpeople
Catch classes with STEPH at SOULCYCLE PALO ALTO!

Questions or comments? Email blog@soul-cycle.com! Want to ride? To book a bike, grab a series
HERE
then book a bike!
MORE FROM SOUL