How Mikki Turned a Setback Into Success
March 1, 2017
nstructor MIKKI HOMMEL opens up about how facing failure helped her follow her dreams…
I am a professional singer, and a few years ago, I got asked to play a set at one of the biggest shows and opportunities in my life at the time. It was for my biggest musical inspiration and since this person was asking me to play at one of his shows for the second time, I felt like the stakes were higher. I felt like this was my moment to really bring it and, in doing so, I hoped that bigger opportunities would appear and maybe my dream of going on tour with this person could come true.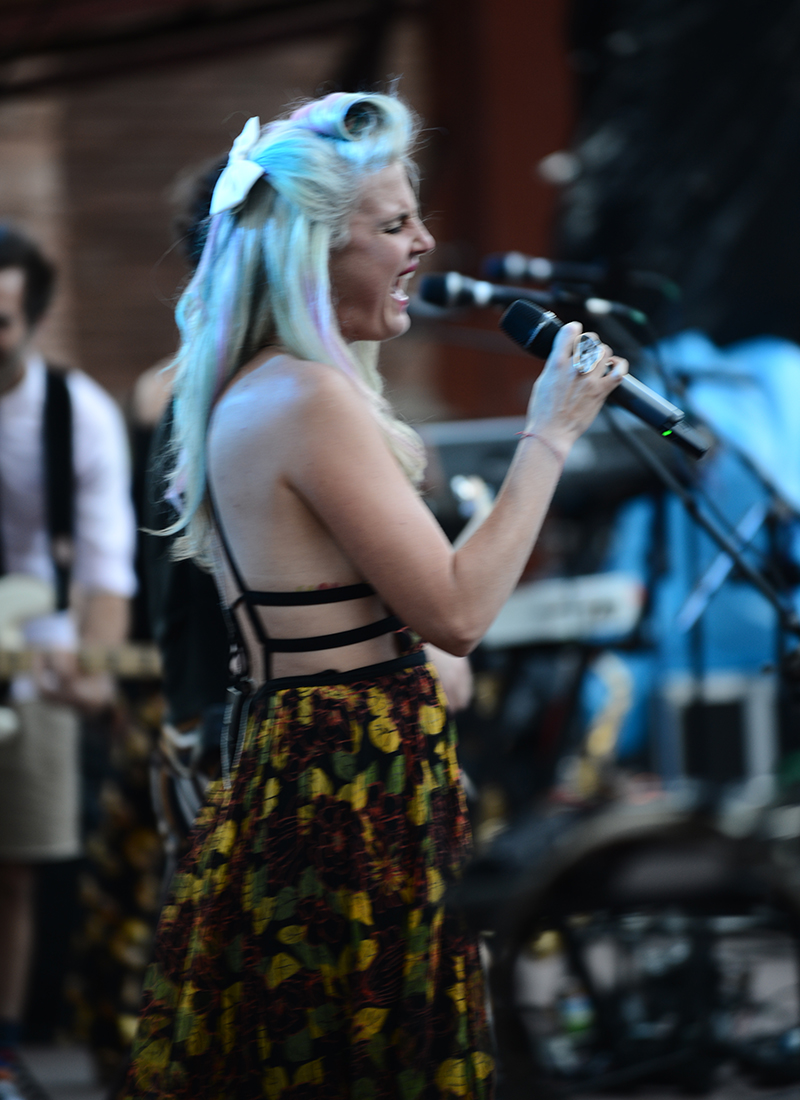 So I practiced my butt off, loaded the rental van full of friends and my mom, and we drove to the show. I was also recovering from being sick and in the midst of all my practicing, I had lost my voice. That was really nerve-wracking but on the way to the show my voice was back and I was feeling as good as I could be. I remember driving to the venue and everyone in the car screaming when they saw my name billed under his on the marquee — it's still one of my favorite moments. During sound check, I felt my voice wasn't as strong as I would have liked but I brushed it off. But when it came time for the performance, I thought, at one point, that my voice was vacationing in Hawaii, leaving me alone on stage and being like, "Noooooo, come back voice! I need you! Especially today!!!"
It was one of those make-or-break moments. The one that Eminem was rapping about in the 8 mile but instead, I broke. My friends and family didn't seem to think it was as bad as I made it out to be — and being the nice person he is, the first person to say "great job" when I got off stage was, of course, my favorite musician. But I was crushed. I felt as though I'd let him down, let me down and let down my friends and family. Did I now have stage fright? What was going on?!
Needless to say the week and/or month after was rough. I was constantly beating myself up and feeling depressed. I remember going back home to Florida for some R&R and my best friend gave me some (rightfully so) best friend tough love and said "I'm glad that happened to you there." I was like, "What how could you say that?!" but she was right.
I've been riding horses since I was in preschool. (My horse Sinful just turned 27!) And there is a saying in the equestrian world: when you fall you get right back up. When I was teaching horseback riding in the Bronx, it was often a moment that was celebrated: your first fall meant that you were officially an equestrian. Perhaps now I was officially an artist? But my best friend was right: I needed to get back up. So I did. And I started on a SoulCycle bike.
Before that big show, I'd been riding at SOUL occasionally. But after that performance, I dived right in and committed to it. In the beginning, I thought it would be cool to be an instructor. But once I started riding more, I made up my mind: I was going to be an instructor. I wanted to give people the strength and inspiration it gave me. Every time I clipped in, I felt myself getting stronger, not only physically but mentally.
Some of my favorite moments were riding with
Parker
, when he would say, "Ride as if you are already where you want to be." Well, I was on stage, on tour, confident and no longer anxious or nervous about my abilities. I also decided that if this stage anxiety decided to come into my life, I was going to give it a run for its money. I began booking more shows to get on stage more. I also thought that by becoming a SoulCycle instructor, it could help me get over that stage anxiety, by being on stage on that podium everyday.
And slowly but surely it did. It also gave me direction. Some of the things that hindered my performance that day were my health and connecting with my voice. I had been taking voice lessons but decided to change my teacher and by doing so I found my dream voice teacher, Ron Shetler, who's not only taught me how to sing with complete ease under any circumstance but also improved my voice light years more then I ever thought possible. Back then I had also been teaching horseback riding but by doing so I was also straining my voice by constantly yelling over a sometimes crowed arena. So again I thought SoulCycle with the great sound they have, could help my regain my vocal health.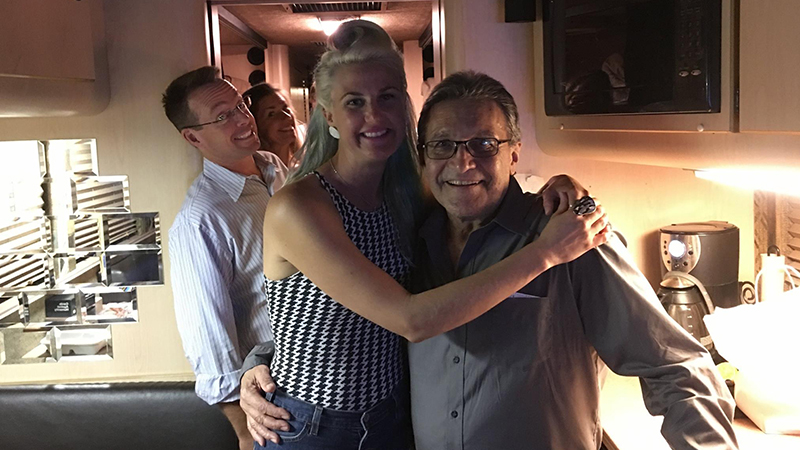 All in all, this process of overcoming these obstacles or facing "failure" really came full circle last year: I got asked to go on an international tour, singing lead and backing vocals in Dweezil Zappa's band. It was as if that tour bus I pictured at the top of that street in every SoulCycle studio was true — I was standing in front of it, I had my own bunk! But beyond that, I was curious to know if that stage anxiety had stuck around for these shows. I remember our second show was at Red Rocks Amphitheatre. Red Rocks Amphitheatre! What was my life?! Looking up at that huge amazing audience, all that hard work, that confidence I was building, it showed up and kindly escorted that stage anxiety off the stage. And luckily that's how I felt the entire tour: My voice and my physical health never felt stronger or better. I think a lot of it had to do with SOUL, riding with Parker all those years, being able to teach, that bit by bit it built me back up again.
I still love to ride in Parker's class. The lyric in the last song he played in a recent class I took was "When I'm with you, I'm standing with an army." My so-called failure made me stronger and made me realize I was stronger than I thought. Now when I stand on that stage and go on and off the podium, I am really standing with the army that made me believe in myself again.