How Andrew's Getting Ready for the Boston Marathon
March 31, 2017
nstructor ANDREW STINGER is getting ready for a big race: In just a few weeks, he'll be lacing up his sneaks to run the Boston Marathon. He talked to us about what inspired his training, how he stays motivated and more.

What inspired you to run the Boston marathon?
I grew up in Massachusetts and I ran track and cross country in high school. Boston has always been "the big race," and I've dreamed of covering its 26.2 miles since before I could drive. I remember making the trip with my teammates from our little Western Massachusetts town to watch our assistant coach run the Boston Marathon one spring, and feeling such a sense of excitement, community, support and camaraderie. After high school, I was slated to run track and field in college, but my body had other plans. I spent a portion of the summer before my freshman year in a hospital bed, paralyzed by Guillain-Barré syndrome. While the diagnosis effectively terminated my running career, I could never shake that natural high and sense of freedom I felt logging miles on foot. I completed my first marathon in 2007, and have finished a total of five. Even still, Boston has remained, "the big race." When the
Massachusetts Youth Leadership Foundation
, an organization I've volunteered with for over 15 years, reached out to see if I would be interested in
fundraising
and running with their charity bib, I knew I had to say, "YES!"
It's become such an emotional race — how do you feel about running now?
2013 was a hell of a year. I was working in my previous career at YouTube when alerts started going off that "something" had happened during the Boston Marathon. I had friends running, and friends and family watching at the race. I also had a duty to leap into action with my co-workers to make sure witnesses' video footage of the bombing and news coverage were appropriately and sensitively managed on YouTube. I remember leaving the office late that day feeling so numb from repeatedly viewing videos of the violence as part of our response work, and still waiting to hear from some friends. Eventually, all were accounted for and safe, but I couldn't help but weep in my car as I parked at home that day as the enormity of what had happened (and was unfolding during the search for the bombers) in a city I'd lived in only three years prior washed over me. Having the opportunity to run "the big race" this year not only feels like a celebration of an event I've dreamed of participating in since I was a kid, but also a celebration of resilience and courage.
Running a marathon requires a lot of digging deep – and mind over matter. What do you think of when you're trying to push through a tough hill?
I live in San Francisco. Hills are my life! I've admittedly found myself thinking, "Core engaged. Use your glutes. Chin up," when walking up the hill by my house, and the same advice applies when running. Our high school cross country always used to perch at the top of hills and shout, "Use 'em like levers!" in reference to our arms, so sometimes I hear Coach Calabrese's words on my hills as well. A major part of my
Soul Story
is how my very first ride helped me regain the sense of being an athlete again after it had been hijacked from me by Guillain-Barré Syndrome. Lately, when fatigue or challenge set on during my training runs, my mantra reminds me I have what it takes: "I am an athlete. Be the athlete. I am an athlete. Be the athlete." Also, I know there's usually a burrito and a beer waiting on the other side of a long run!
What quiets the "I can't" in your head?
Marathon training is hard and often tedious, but it's not the hardest thing I've ever done. I try my best to look at my runs (and my classes) as an opportunity to celebrate what my body CAN do instead of focusing on what it once COULD NOT do or feels like it DOESN'T WANT to do. I know I'm stronger today than when I was slowly regaining the strength to walk and run following my GBS diagnosis, and that each footstep is a gift that I may not have in the future. For me, it boils down to: "I can do this now. So do it now."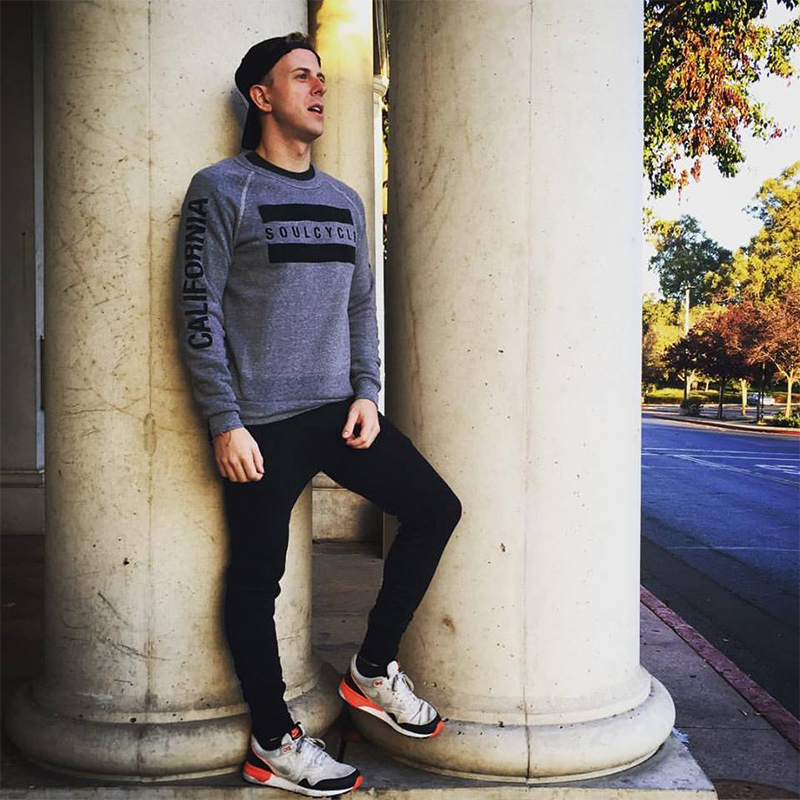 What's your best advice for encouraging motivation?
I look up to the amazing athletes who have also run marathons while teaching full SoulCycle schedules (like
Lindy
,
Sam
,
Emily
and
Akin
) and peruse their social media accounts for tips and inspiration when it comes to managing the physical demands of marathon training. I work with Lindy in SF, so I'm fortunate to have her advice in-person as well! At the end of the day, a lot of our thinking about fitness and training tends to boil down to the "How?" questions: form, technique, diet, recovery, time management, etc. The most important questions, though, answer "Why?"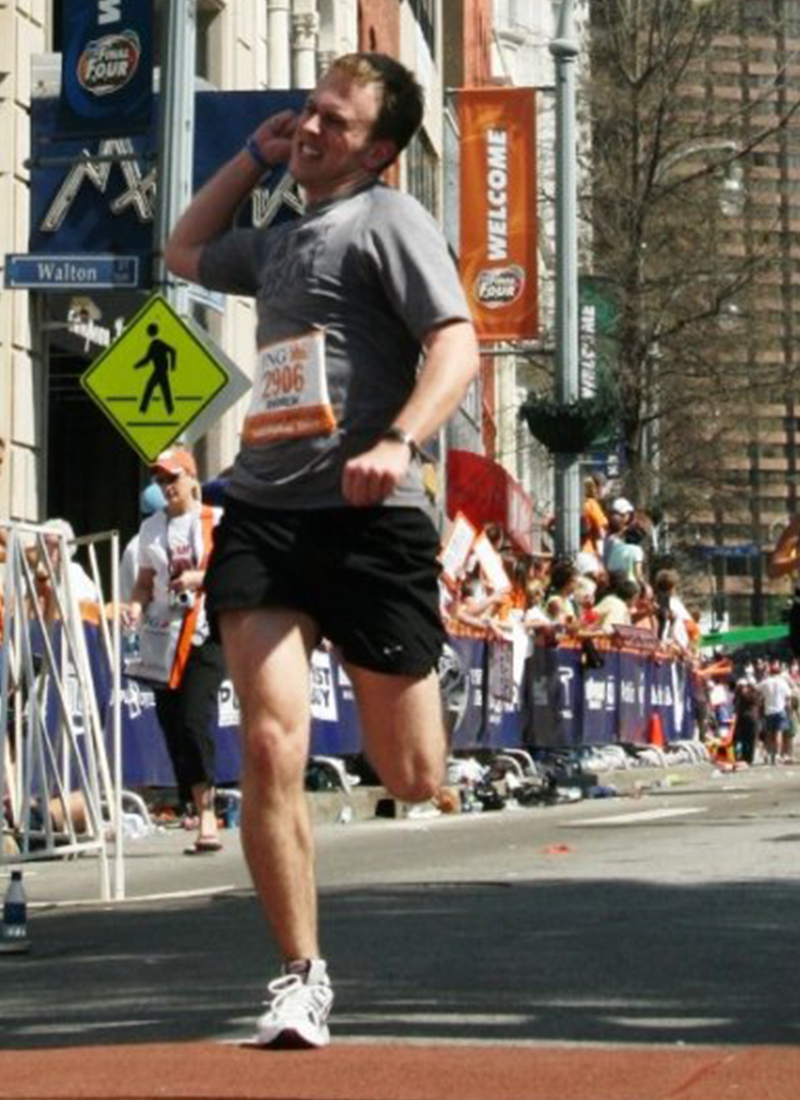 And...
This year, while training for the Boston Marathon, I have a lot of great reasons "Why" I'm running: To contribute to The Massachusetts Youth Leadership Foundation, to continue pushing my body so that I can empathize more deeply with riders who are pushing themselves in our classes, to finally run "the big race," to remind myself that the nerdy guy who used to spend his days making spreadsheets is absolutely an athlete, and on and on.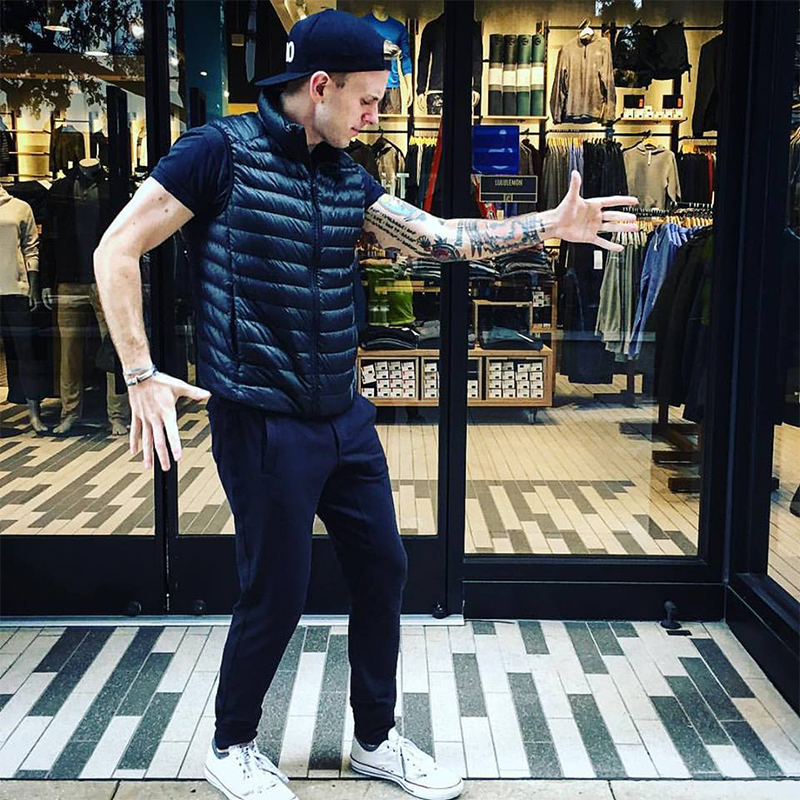 Any mantras or daily SOUL that inspire you?
In addition to, "I am an athlete. Be the athlete," and my personal mantra of doing life, "Heart Full. Heart Forward," I also remind myself at the end of the day that I've done what I can and it was enough--that I am enough.
Anything you want to add?
I am so grateful for the support and encouragement of the SoulCycle community! From generous donations, to encouraging messages, to celebratory shouts when I mention my marathon training--I am so thankful to be lifted up along this journey by so many amazing people!