Halle's Soul Journey
January 5, 2015
NYC instructor HALLE BECKER, who rocks the podium at East 63rd Street and East 83rd Street, shares what motivated her to start leading the pack — and who inspires her each day…
Halle (far left) with riders at East 83rd Street
I first came to SoulCycle through my friend, instructor Rique Uresti. I was teaching yoga — I founded the brand homegirl yoga and I have been teaching fitness for — and he suggested that our beloved [SOUL co-founder] Julie Rice contact me. So I started the training back with Marvin and Lindsay and Laura Crago but I just wasn't ready to commit. I picked back up with Tomas and Chris Layda and Bea and everything fell into place.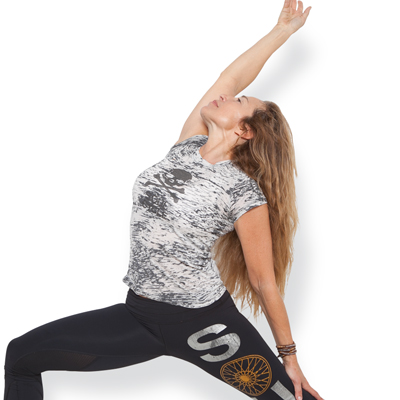 I was inspired by the incredible opportunity we have as instructors, whether on the bike or the yoga mat, to really reshape our clients from the inside and out, to help them show up as their truest most authentic selves. That is such an amazing opportunity and responsibility - I am inspired by inspiring!
Halle (right) with riders at East 83rd Street
I come from a theatrical family so I love to lead and offer up my dysfunctional and hopefully humorous one-woman sweaty show. Being a rider you definitely still get to be part of the pack, which is awesome, but teaching is what I was born to do!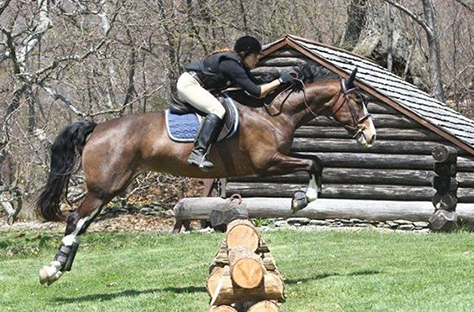 Halle in her other favorite saddle — on a horse!
My biggest motivation is my gratefulness that after living many years in a toxic wasteland I found my way home, and I want to share that with everyone on the path.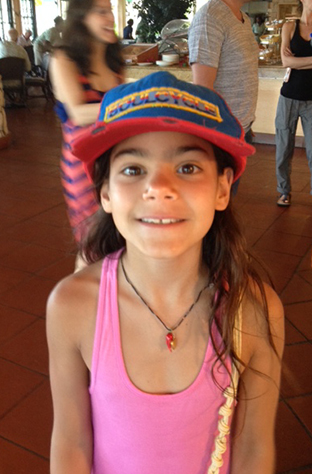 My biggest inspiration is my daughter, Maya (above), who is 10 and a total spiritual gangster in training. My mantra is "Poor me or blessed me" — it's your choice, every day.
Catch classes with Halle at East 63rd Street and East 83rd Street! Questions or comments? Email blog@soul-cycle.com!