Day in the Life of Selena
May 5, 2015
Instructor SELENA WATKINS — who rocks the podium in Brooklyn Heights and Scarsdale — gave us the rundown on everything she squeezes into a day, from rising with the roosters to dancing with the Brooklynettes…
I've always been a pretty busy person — always on the go, and definitely always on the road. I enjoy the excitement of not having the same schedule everyday and thrive on the feeling of new adventures.
EARLY MORNING
Most days I wake up bright and early, by the sound of two or three alarm clocks. (I'm a heavy sleeper!) Before getting out of bed, I always take a moment to think about a few things I'm grateful for, like waking up to see another morning. That's when I hop out my bed and get my day started. I always grab food on the go: yogurt, apples, boiled eggs, oatmeal or a peanut butter and jelly sandwich to eat in the car on my way to the studio. I love a morning drive, clear of traffic and free of the stress that some of us know all too well in these NYC streets. By 6:40 AM, I'm in Brooklyn Heights, stretching and getting ready to teach an amazing room of 7:00 AM riders.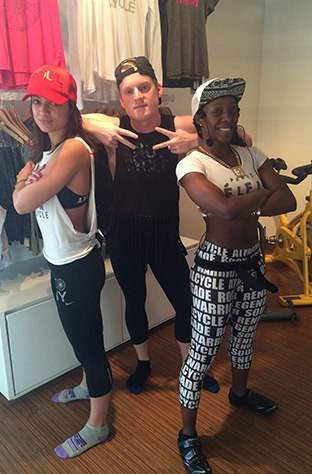 MID-MORNING
Rooster classes are definitely a catalyst for having an amazing day. Afterward, you're inspired and finally wide awake. After class, I hop back in my car and head to Scarsdale to teach my 10:30 AM class. My car is my little sanctuary, since I'm always in it. I do everything in there like eat, listen to my playlist, and sometimes meditate by repeating positive mantras. I usually get to Scarsdale a bit early, so I use that time to answer emails, make phone calls and do some scheduling. Yes, all while parked in my car. Ha! By 10:15 AM I'm ready to kill it for my mid-morning burb riders.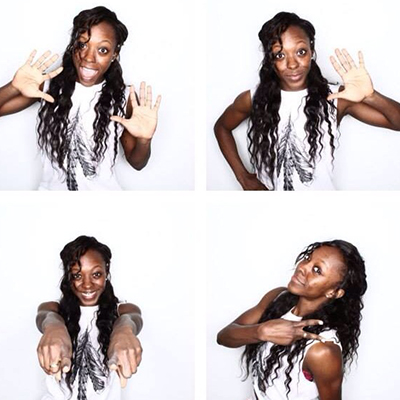 AFTERNOON
If I don't have an audition or casting to attend, I'll have some time to eat and relax for a few hours at home before a rehearsal or a Brooklyn Nets game. I've danced on the team for the past two years. If you've been to a game, you've seen us perform at center court — the Brooklynettes!
EVENING
The games are definitely exciting. Performing for more than 18,000 fans never gets less amazing or less fun. I'm always nervous before I perform and that's how I know I still love it. If we don't go to overtime, I'm usually home by 10:30 PM, ready to shower, wind down with a small dinner, and lots of relaxation. I love, love, love to sleep and I don't get enough hours in the day, so I've definitely been trying to change that. It's hard to function at your best if you haven't really rested your body or your mind, so I've been increasing my effort to get more zzzs at night.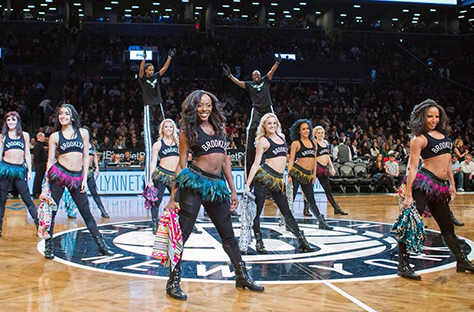 It's great to push ourselves to the edge, but it's even better to rejuvenate and come back to our craft stronger, clearer and happier every single time. Having SoulCycle in my life has definitely taken me on an upward journey that I'm enjoying. Every day I appreciate the moments, the riders, the music, and the freedom in my soul, prepared to do it all over again.
Catch classes with Selena at SoulCycle Brooklyn Heights and SoulCycle Scarsdale! Questions or comments? Email blog@soul-cycle.com!