Day in the Life of James Jarrott
March 24, 2016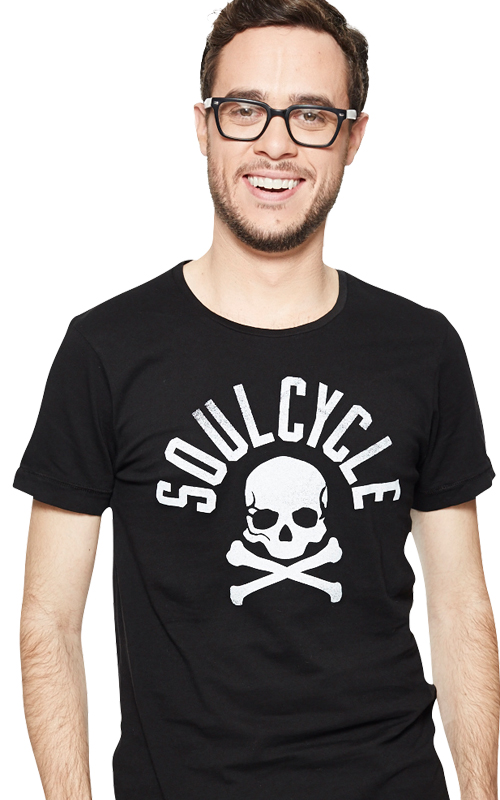 4:30 AM
The all too familiar MWF wake up alarms are buzzing, but let's all be honest… I'm gonna snooze for about 15 more minutes. I know it isn't healthy sleep while you're snoozing, but let's not start the day with that kind of perspective. Eventually I will wake up, make a peanut butter sandwich and head out to a very rare moment in Harlem: quiet and desolate streets.
5:30 AM
I'm going to be very upfront with you that I am always ENTIRELY too early to all my classes… some studio staff love it… some would probably prefer my trains to always have significant delays.
I used to work at the front desk at SoulCycle West 77th, so it is honestly truly amazing to have the riders that I fetched shoes and water for as part of my pack now. The roosters are some SERIOUS riders; to commit to showing up that early is beyond inspiring.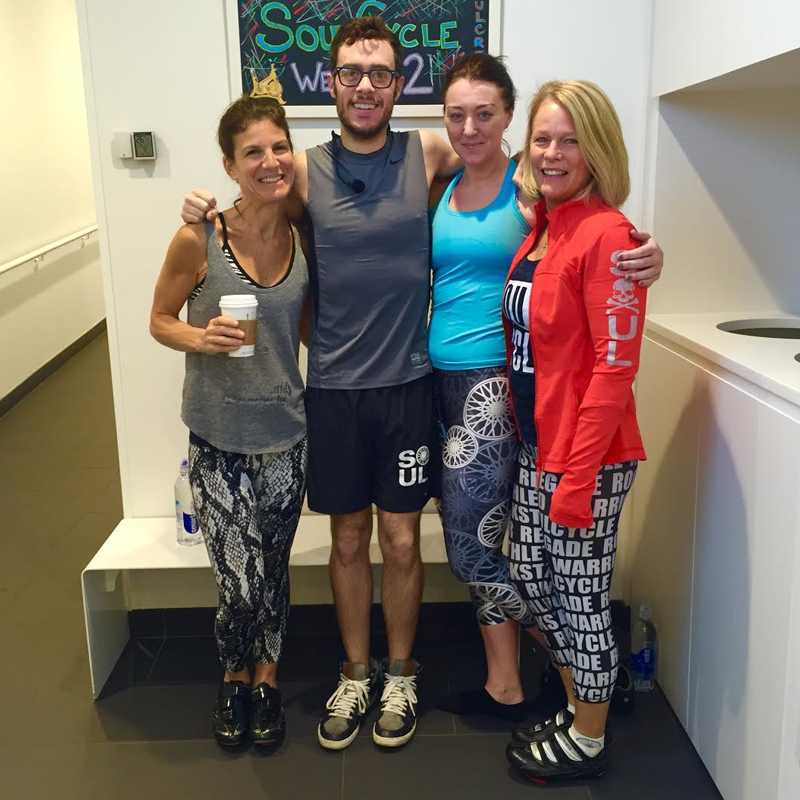 (Pictured: Jody Gorton, My Sexy Self, Stephanie DeCourcey, and Susan Mohi — Susan was in my very first rooster class with about five other people. The empire has grown thank goodness, but it took time and patience and I'm grateful for that).
6:50 AM
This is the magic moment where I bolt from class, do a quick change into my 8:30 AM workout gear, grab a cab and head immediately to Metro-North at 125th in Harlem. There is only ONE train (at 7:28 AM) that can get me to SCARSDALE in time for class. This train will be the cause of my first, and probably many more, ulcers*.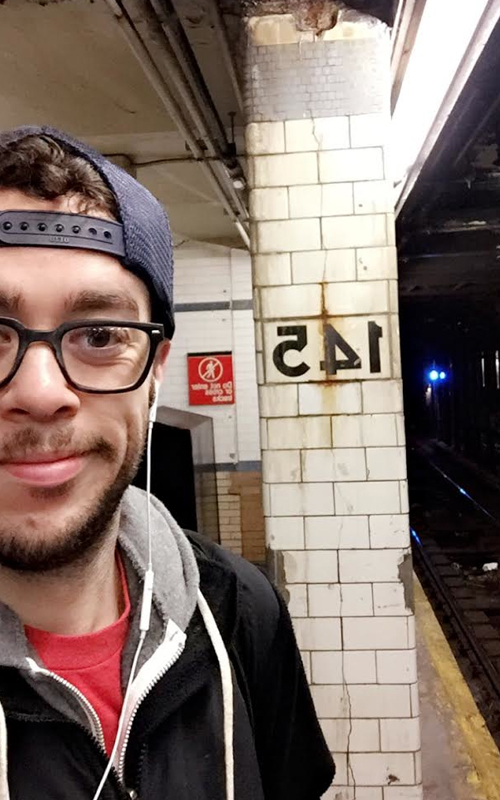 *Kathleen and Sarah - I am not complaining. These are my bosses. They're amazing and they've let me keep my job.
7:08 AM
Isaac Calpito inspired Taxi Selfie. He makes it look so easy.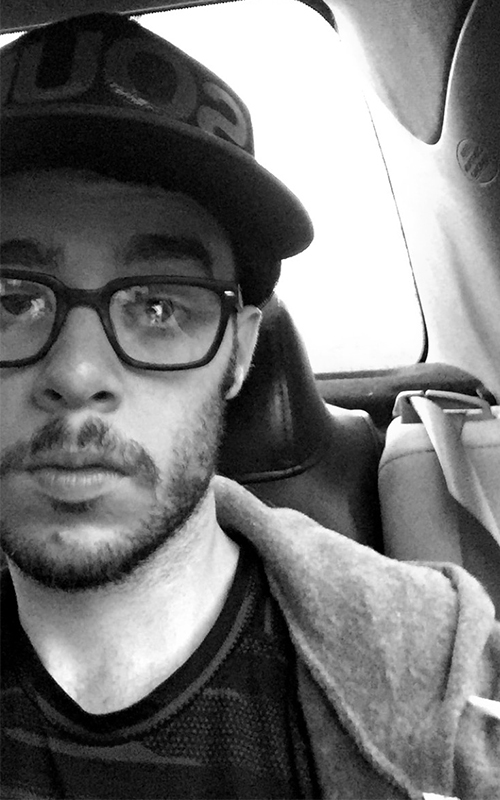 9:23 AM
It's photo shoot time with the 8:30 DALE riders; they pretend to not want the photo op but deep down inside they love the attention. These are some of my favorite people that I've had the pleasure of meeting in Westchester. We laugh together, I make them cry together and then we laugh some more… it's the perfect relationship.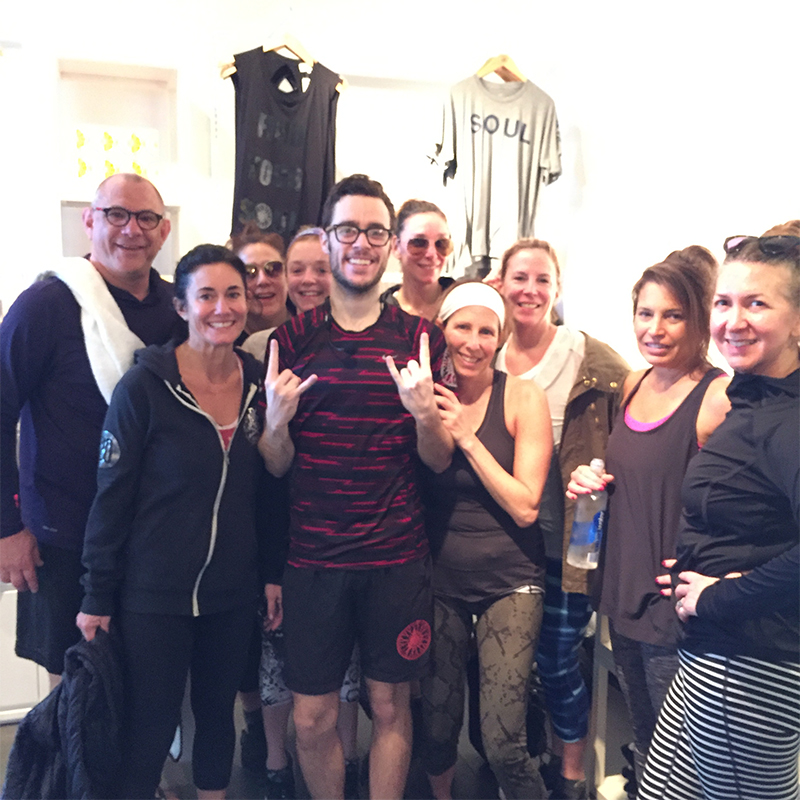 We've got one more class and then it's OFFICIALLY the weekend!!
10:00 AM
Time for studio breakfast from the local deli: GIONNONI'S. I would tell you my order, but then you would hate me… but it did include potatoes, cheese, bacon, egg, and bread. Meanwhile, CLAIRE HOWELL is slaying the 9:30 AM as the front desk (Aly Luiso) comment on how good her playlist is… I'm not jealous. THANK YOU to Lisa Singer and Cindy Musoff. Without these two riders, I don't think I would like coming to DALE as much.
10:30 AM
Time to celebrate one of Dale's favorite riders: TAL EREZ. Age: Unknown. Tal brings her 12 and 14 year old sons who have the most impeccable manners, and they're EXCITED to be there with their mom. Melts your heart. My favorite thing about Tal is that for an entire class she sings all the words. #breathcontrol #lungsofsteel
11:26 AM
Time for another photo shoot. We wrangle one of my OG riders (who started with me back in my 7:15 AM Saturday RYBK days with one of my favorite studio managers Danielle LaSorsa… sorry about the wait lists): Patty Chernick. She's SIMPLY THE BEST.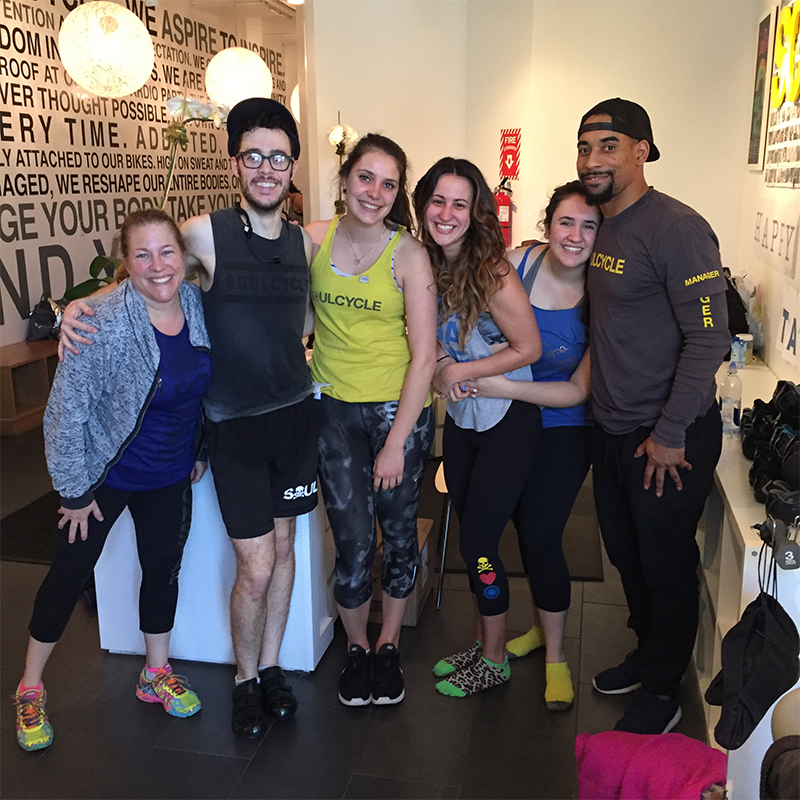 This is the AMAZING front desk staff including my personal BAE'S, Aly Luiso and Danielle Smith, who took the 10:30 AM (they're Beliebers...I am not...but I still love them) and our stunning ASM Nicole Jensen (aka Ponytail) who slipped into my 8:30 AM.
12:37 PM
Honestly, I made up that time...but it's in the ballpark. Danielle Smith also doubles as my private driver sometimes, so we head over to BIG APPLE SMOOTHIES in White Plains for some post class refuel. The smoothie is LITERALLY* the size of my face and I am okay with that.
*Do NOT misuse that word around Sue Molnar, kiddos.
1:30 PM
Bae drops me off at my apartment and heads back to Westchester without me. Depressing.
1:40 PM
Nap time. I'll catch you guys on the other side... or just scroll past this cute picture of my napping.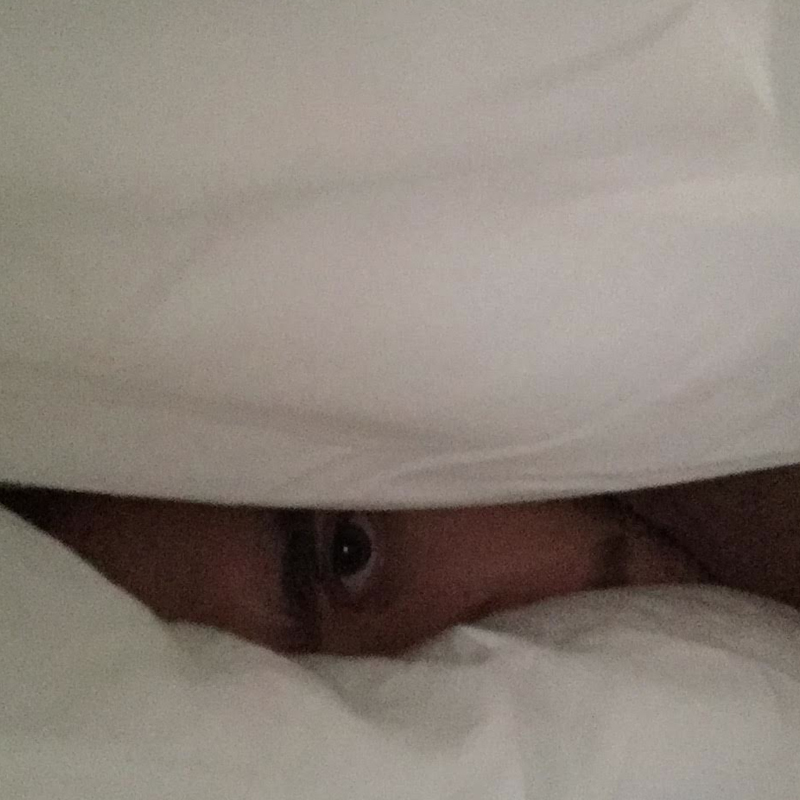 4:00 PM
Don't judge. You would nap that long too if you had the time. I do a little social media stalking and then it is time to glam up for our BIG NIGHT.
5:30 PM
Shaved. Showered. Hair is sprayed. Deodorant is applied. I pick out a pretty casual outfit so that people aren't intimidated by my looks. I have a quick drink to calm the nerves (you know like the doctors do before a big surgery) and then I'm out the door around 5:45 PM.
5:50 PM
A quick phone call to the most important woman in my life: Grandma Madeline Rogers. I could write a whole blog on how special this woman is to me. She is the bedrock of our family. At age 88 she is still driving, knows how to work an iPhone 6 (including picture texts) and an iPad, and she is a dream date. As a two-time breast cancer survivor, she has shown our entire family what it means to keep fighting and to NEVER give up.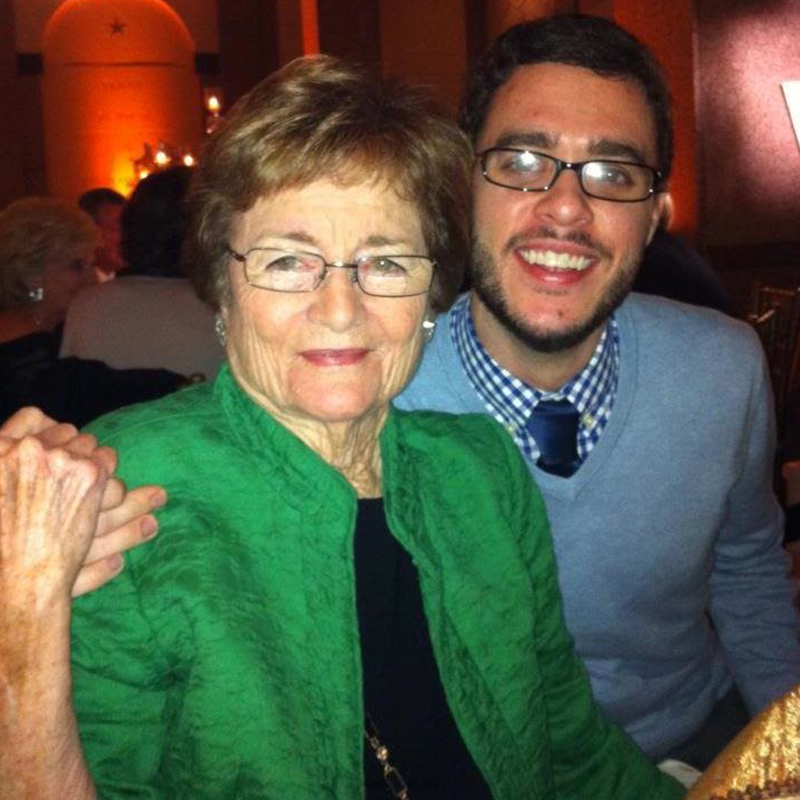 6:45 PM
The talent has arrived at New York Comedy Club. I'm definitely nervous, but extremely excited to be doing this. It is my third show here and each time is a great learning experience. There are riders from Westchester looking fabulous, the UWS crew is representing in full force, and I even have some non-Soul friends (Thanks Ash and Vic) there!
8:45 PM
The show wraps up. I was third from the end which gave me plenty of time to relax and watch some other funny people do their thing. I had recently gone on a [horrible] blind date which gave me a boatload of material for this set, so the laughter - even at my expense - was plentiful. I grab a quick pic with the lady who trusted me enough to be part of her shows: AMarie Castillo. She's a barrel of monkeys, she loves sports, and she's single... gentlemen.
9:00 PM
Drinks and snacks with a few UWS moms who must remain nameless due to husbands not needing to know where they were. Ladies, your secrets are always safe with me.. .until I have my mic.
10:40 PM
My original plans for a night on the town have vanished, but I won't play the blame game.
(aka my ego is hurt but I cannot show weakness)
I arrive back at my estate. I call it an estate because I have a full-sized bathtub and there is space between my furniture and the nearby walls. I eat half a pint of butter pecan ice cream (#fitnessprofessional) and watch two episodes of Nurse Jackie Season 7... I don't want it to end.
12:06 AM
Lights out, kiddos. I've got a big day tomorrow. I'm teaching ZERO classes. It's a lot to handle. No alarms are set. Don't hate me cause I'm beautiful.
#jamaste
MORE FROM SOUL