A Day in the Life with Kayla
August 26, 2015
Instructor KAYLA SCHWARTZ, who leads the pack in Union Square and SoHo, details everything she does on her favorite day — Summer Friday! — from what she eats to where she rides…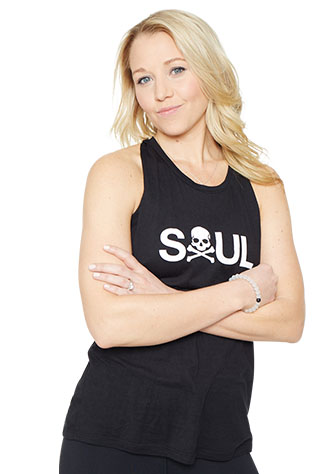 6:30 AM — Rise and Shine
I've trained myself to be a morning person over the years, so I like to get my day started early! Once I'm up, I pack my bag for the day, catch up on emails and watch the "Today" show. I don't always have a set schedule on Fridays, so I like to spend some time getting organized.
7:30 AM — Biker Chick
Friends tease me about how much I like bikes since becoming a SoulCycle instructor paired with my enthusiasm for Citi bikes! I hardly ever ride the subway anymore after signing up for the bike share program a year ago. I find it to be the quickest form of transportation and it helps to wake me up in the morning since you need to be hyper-alert to maneuver through the city.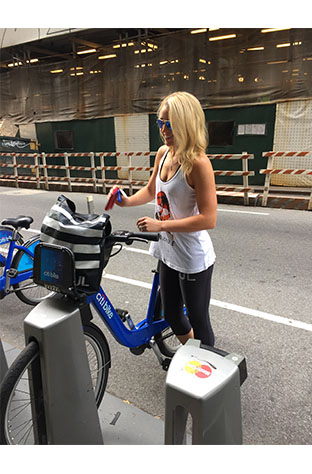 8:00 AM — #obsessed
I began as a rider for many years and would start my mornings a few days a week at the UNSQ, SoHo or NoHo studios. Now on days when I'm teaching, I like to warm up and get some inspiration from other great instructors. It helps get me grounded by allowing some time to focus on myself.
9:30 AM — But First, Coffee.
By now I have worked up an appetite, so I go for something with protein and a whole lotta caffeine. Sometimes I run into the Starbucks and get a Venti Red Eye and the spinach & feta breakfast wrap.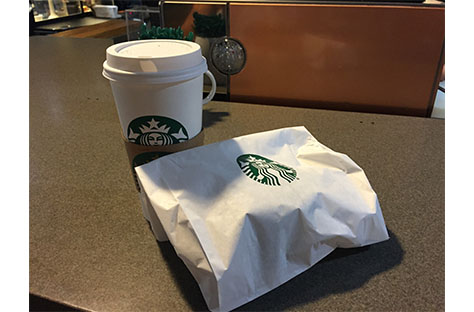 10:00 AM — Workin' for the weekend
I still do some work at a great media agency here in the city. On Fridays, I typically work from home on my balcony while also finalizing my playlist for the upcoming class.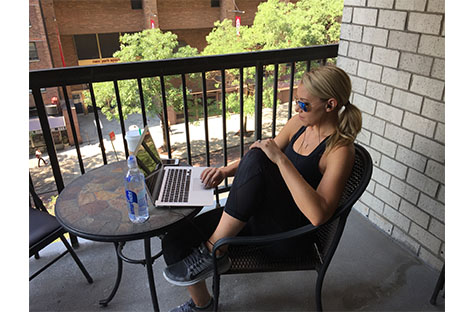 1:30 PM — Nom Nom Nom
I don't like to eat too much before teaching so I will typically nosh on something small like carrots and hummus or Greek yogurt with some fruit.
3PM — SUMMER FRIDAY!
I LOVE teaching the 3:00 PM Summer Friday classes in Union Square! The riders always bring the best energy and come ready to sweat it out on a bike! I also find it to be a great time to reflect back on the week and get empowered to take on the weekend.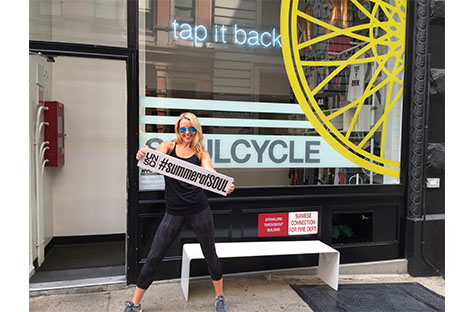 4:00 PM — Running Around Town
After class, I typically run some errands around Union Square including shopping at Lululemon and Nordstrom Rack or checking out the Farmers Market. I always have snacks with me ("hangry" is a real emotion), so I'll eat a Quest bar to refuel (currently loving the Cinnamon Roll flavor). Then I head home to answer emails and do some laundry. The dirty clothes tend to pile up quick with all of the workouts between me and my marathon-training husband.
7:00 PM — Date Night
We don't get to hang out a lot during the week, so Friday night is designated date night for me and my husband. Recently, we headed over to L&W Oyster Co to hit the tail-end of their happy hour and take advantage of the adorable outdoor seating. After dinner, we'll take a walk or grab a drink with friends and then head home after an exhausting week.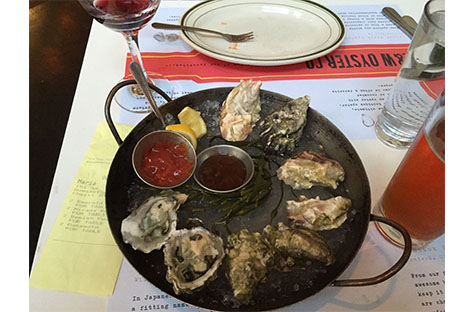 11PM — Bedtime
I end the night by catching up on shows (like Ray Donovan and Ballers) and hit the hay early — got to rest up for whatever Saturday has to bring!
Catch classes with Kayla at SoHo and Union Square, and clip in for her Summer Friday Ride this Friday at 3:00 PM at Union Square! Questions or comments? Email blog@soul-cycle.com!
MORE FROM SOUL