21 Questions with Rachel G.
September 11, 2015
NYC Instructor RACHEL GOLDMAN — who leads the pack in the West Village and Tribeca — reveals her favorite meal, her secret talent, the best advice she's ever received, and more…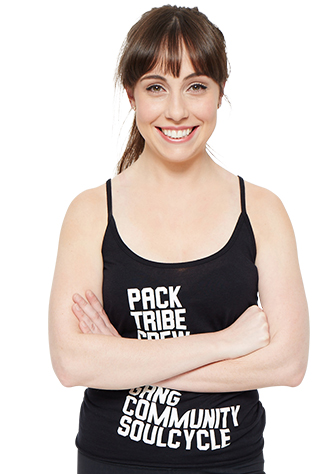 1. What's your favorite board game?
Candy Land
2. Who would play you in a movie?
Mary-Louise Parker, directed by Quentin Tarantino, score by Philip Glass
3. What song instantly puts you in a good mood?
"I'm Good, I'm Gone" by Lykke Li, followed by Freak Nasty's masterpiece "Da' Dip," puts me in a great mood.
4. Best advice you've ever received?
To love regardless of what you might get in return
5. What's on your bedside table?
Books, filled notebooks, candle & a portrait by Carter Kustera, given to me by my mother on my 25th birthday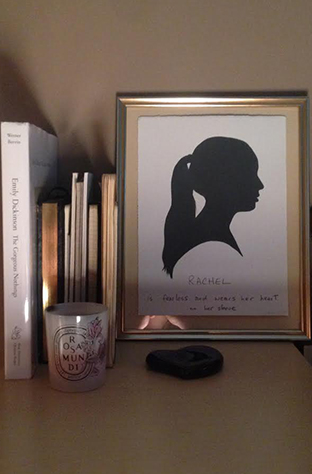 6. Guilty pleasure?
Burning the candle at both ends
7. Where have you've always wanted to travel to and why?
Machu Picchu to see the ancient Lost City of the Incas and hike Huayna Picchu
8. What's your secret talent?
Navigating Costco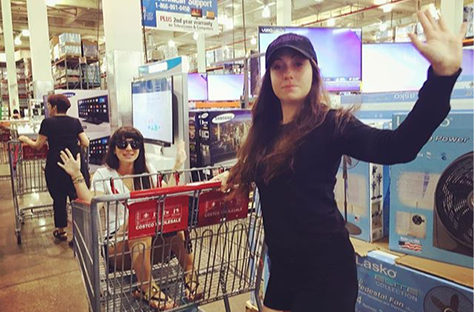 9. What's your idea of perfect happiness?
Lack of cell phone service
10. What did you buy with your first paycheck?
A SoulCycle sweatshirt for my mom, and she loves it!!
11. What is the most memorable class you've ever taken?
Winter 2014, Union Square Studio, Mantas' class – I learned to breathe.
12. Plane, train, or automobile — how do you like to travel?
All of the above – the best places require all three to get to
13. Last book you read?
The Stranger by Albert Camus
14. If you could only eat one meal for the rest of your life, what would it be?
Toasted everything bagel with cream cheese, lox, tomato and onion from Russ & Daughters
15. Favorite childhood memory growing up?
Performing at Lincoln Center in the Nutcracker with the New York City Ballet
16. What piece of clothing can you not live without?
Spandex!!!
17. Early bird, or night owl?
Night owl that turns into early bird
18. Who would you most want to be stuck in an elevator with?
Louis C.K.
19. What was the last picture you took on your phone?
An RSVP/clue/puzzle I received from my favorite show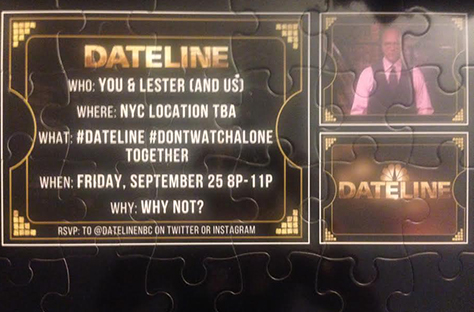 20. Biggest life-changing moment in your life so far?
Getting a dog :)
21. What is your Soul mantra?
"It is only with the heart that one can see rightly; what is essential is invisible to the eye."
MORE FROM SOUL