21 Questions with LK
February 25, 2017
hicago instructor LK opens up about her secret talent, her favorite song and her favorite spot for pizza in the Windy City...
1. What is the background on your computer?
My grandparents' wedding picture — it's my absolute favorite photo. My grandma was this tiny little nugget of fire and my grandpa was this suave, 6-foot-4 Irish man who towered two feet over her. My grandma is standing on a box in this photo and her groom still has a good foot on her. I found this picture when we were cleaning out their house in Brooklyn and made copies for everyone in my family. So now everyone has a some of Dot-Dash and Grandpa at their house.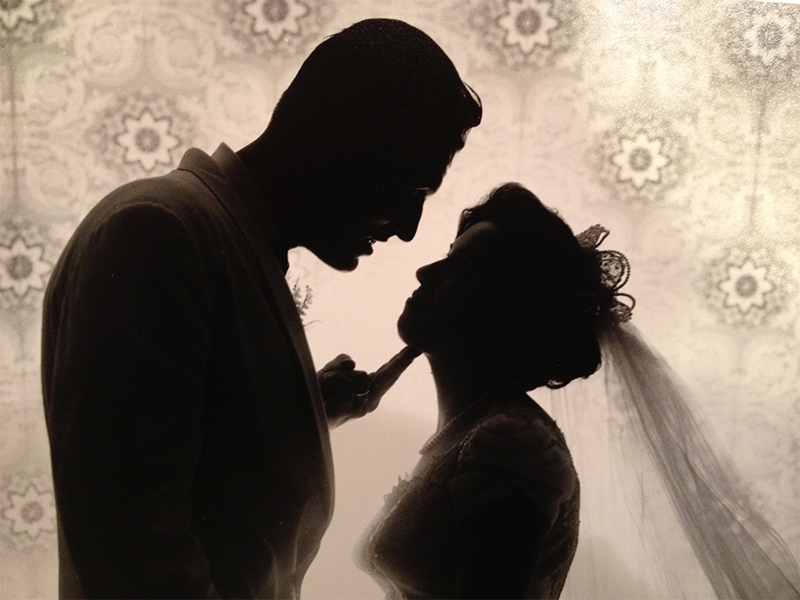 2. If you could travel anywhere in the world, where would you go?
I would love to take a tour of Ireland with my parents and my brothers. My dad's father was from Southern Ireland and my Granny is from Northern Ireland. I have heard countless stories and have seen so many photos of where our family started. I want to experience it all with the people I love the most. Plus, I know first-hand Guinness is truly better tasting in Ireland.
3. What is your secret talent?
I can rotate my hand a full 360º around… some Exorcist stuff right there.
4. Do you have a first memory? What is it?
"P Sherman, 42 Wallaby Way, Sydney"
5. What is on your bedside table?
Currently: my reading lamp, a photo of my mom and dad from when they were in college, a Diptyque Baies scented candle, my notebook, a purple pen and Gerber Graduates arrowroot cookies from my midnight snacking last night.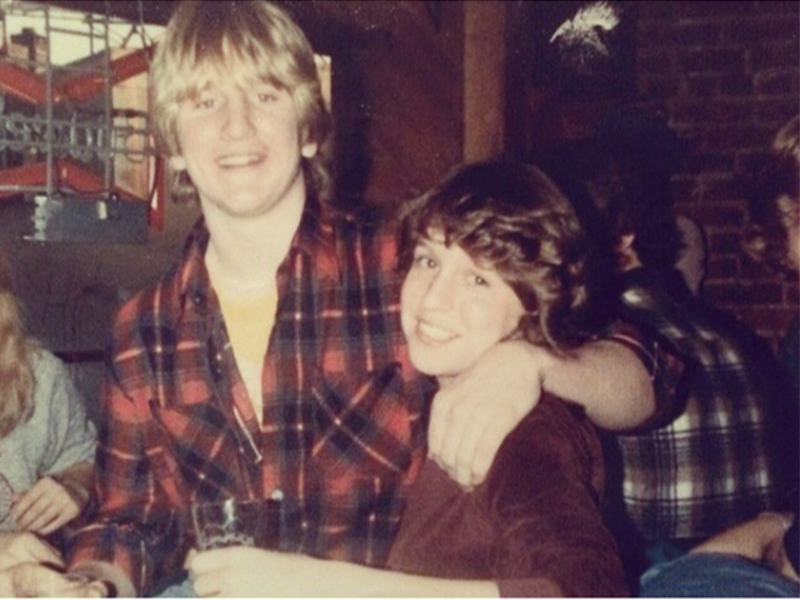 6. What is the last movie you saw?
The Lego Batman Movie. I live for Lego movies.
7. Pool or ocean?
Ocean, all the way. I grew up along the beach in New Jersey and spent every summer in the sand, from nine in the morning to nine at night. We had breakfast, lunch and dinner at the beach. My friends and I spent every July 4th watching the New York fireworks across the way. We had swim meets, beach club sleepover nights, movie parties, everything that could keep you entertained — from ages one to ninety-two. I am a beach kid forever.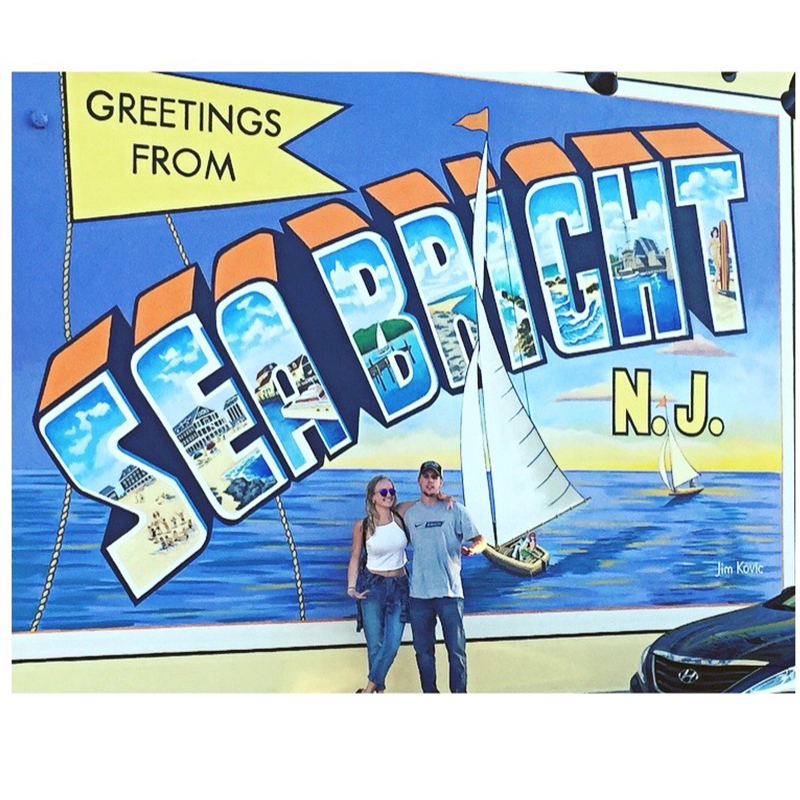 8. Who was your first crush?
Oh my gosh — Aaron Carter. I saw him open up for The Backstreet Boys when I was seven and immediately fell for his bleach blonde hair and red overalls. Growing up, my dad did not allow us to hang posters of celebrities in our rooms. His theory was "if they do not have pictures of you in their rooms, you do not need to have pictures of them in yours." Still, I bought any magazine with Aaron Carter in it and cut out every picture he was in. I had a Helga Pataki type shrine of AC in my closet behind my clothes. I am fairly certain it is still there …
9. What are your pet peeves?
It really grinds my gears when people stand on escalators. I am aware I am the only person in the world this bothers.
10. What is your go-to sing-in-the-shower-song?
That is a very large catalog – made up mostly of Broadway tunes. Any song from Annie Get Your Gun, Wicked, Rent and of course my go-to showstopper, "Belle", from Beauty and the Beast.
11. If you could switch lives with anyone for a day, who would you choose?
I do not think I would want to commit to the full switcheroo but I would love to shadow/stalk/hang with Jimmy Fallon for a day/week/forever.
12. Where is your favorite spot in Chicago?
There is this gemstone of a pizza joint in Chicago called Homeslice. I am a frequent-flyer there. You really cannot go wrong with good pizza and good people.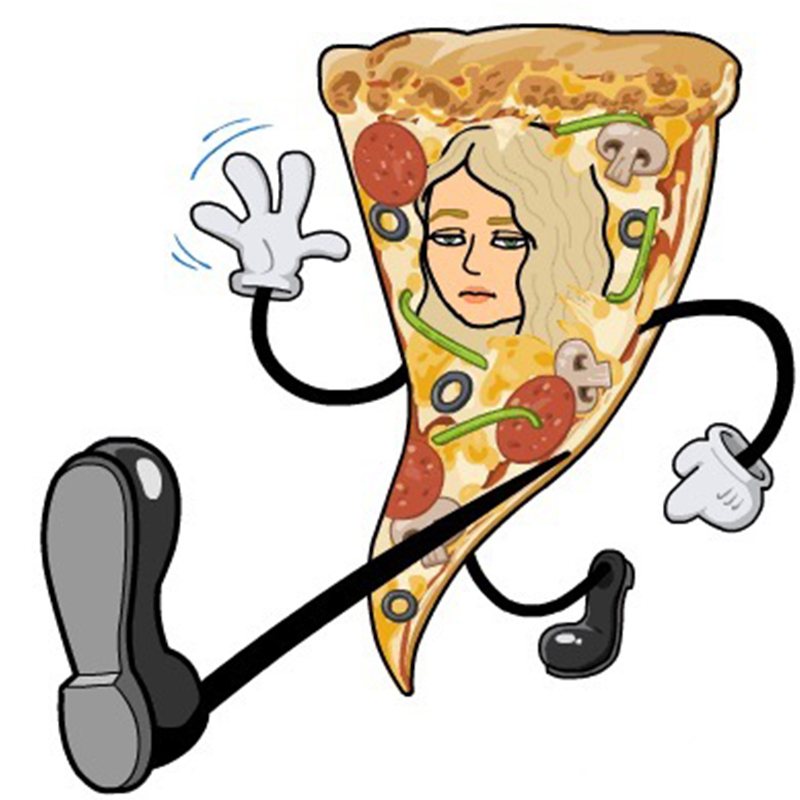 13. What song is your theme song?
"Firework" by Katy Perry. Lyrical. Genius.
14. What's your idea of perfect happiness?
Watching a never-ending sunset on the beach with my family — clad in sweats, salt in hair, beer in hand – while playing gin rummy and listening to our favorite songs.
15. What is your "weirdest" habit?
I sometimes dip my Oreos in water. That is always a conversation starter.
16. What's the top item on your grocery list?
Chunky peanut butter. I never liked peanut butter when I was younger. Now I do not know how I would get through the day without it.
17. Who is your hero?
My mom is my favorite person on the planet. She is the most patient, most selfless, most incredible friend I will ever have. Love you always, Delta Dawn.
18. What is your biggest indulgence?
I impulse buy a lot for other people. If I see something that reminds me of someone I will pick it up. I very rarely come home from a day without having made a purchase for someone.
19. What is your guilty pleasure?
70s music. I have an alarming number of As Seen On TV compilation CDs in my car.
20. What is the most memorable class you've ever taken?
I am an avid Melanie Griffith rider. I have had a some real "aha moments" in her classes and credit her room with a lot of the reason I am instructor today. More recently I took class with my Boston babe Bridget. It was her first community ride out of instructor training and girlfriend had me in tears. I have never seen someone literally shine the way she was beaming on the podium. With such ease she filled the room with real authentic positivity and energy. There was not a dry eye in the house at the end of that ride. Boston, you have a jewel with you there.
21. What is the best piece of advice you've ever received?
You can.