21 Questions with Julie F.
March 3, 2017
nstructor JULIE FERRER opens up about what first inspired her to lead the pack, which food she can't live without, how she unwinds at night and more…

1. What first brought you to SOUL?
My Soul journey started as a rider in 2012. I took my first class with Daniel in TriBeCa and I was hooked. Like many (if not all) of us, I found SOUL to be a place where I could let go and get a great workout, all while being part of an amazing community that allowed me to just be me!
I worked in digital advertising for six years before I decided to pursue my dream of becoming an instructor. It was during that time I realized I could not sit around waiting and hoping for things to happen, but that I had to make them happen for me. It was a scary leap of faith, but that's what made it so great.
It took me two rounds of auditions to get accepted into the training program and just like I told them the second time around, "I will come back as many times as you let me until I make it." When you are that passionate about something, be willing to do whatever it takes, do your best because in the end, trying is way better than not trying at all.
2. What's the most memorable class you've ever taken?
I don't remember the exact date, but one of my first classes with Becca. She quickly solidified my feelings about wanting to become an instructor with her spunk and energy and I have her to thank for helping me get where I am today!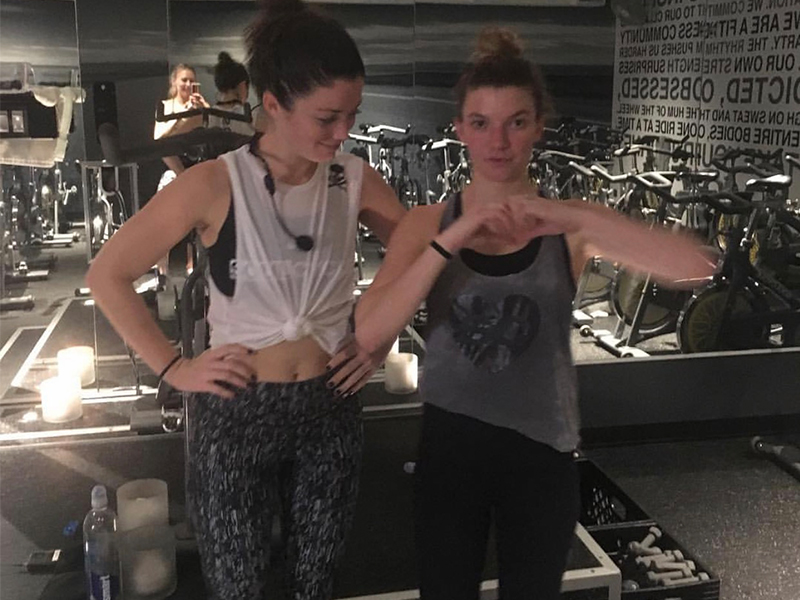 3. Amazing. What is the best piece of advice you've ever received?
"Trust the process."
4. Okay, now for some easier qs. What's the screensaver on your phone/computer?
My dog in front of our new home!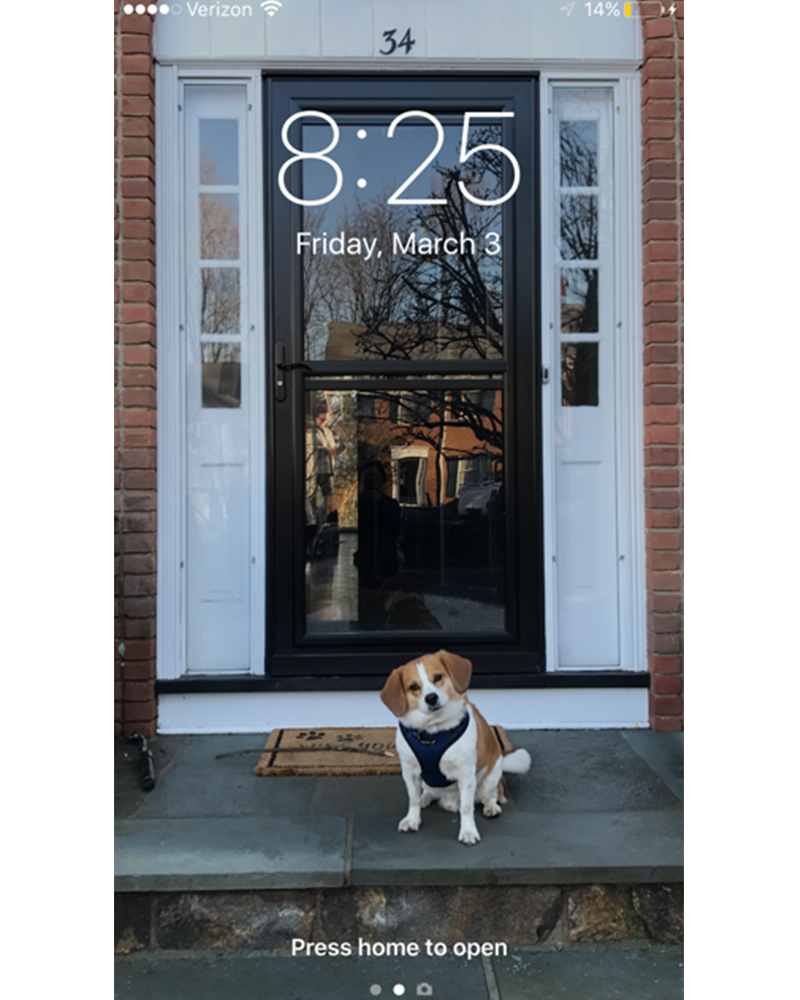 5. If you could travel anywhere in the world, where would you go?
The Amalfi Coast.
6. What is your secret talent?
I can moonwalk. I may or may not have taught myself how to moonwalk by watching Michael Jackson one day on TV.
7. What is on your bedside table?
A lamp, my wedding rings on a ring holder, glasses, chapstick, phone charger, and a custom plate from KAAS that has our wedding date on it! Oh...and usually one (or two) smartwater bottles.
8. Do you have a first memory? What is it?
This is a tough one, but I know I was super young when we got our first dog! She was a Bassett Hound and her name was Bodacious. Bodie, for short.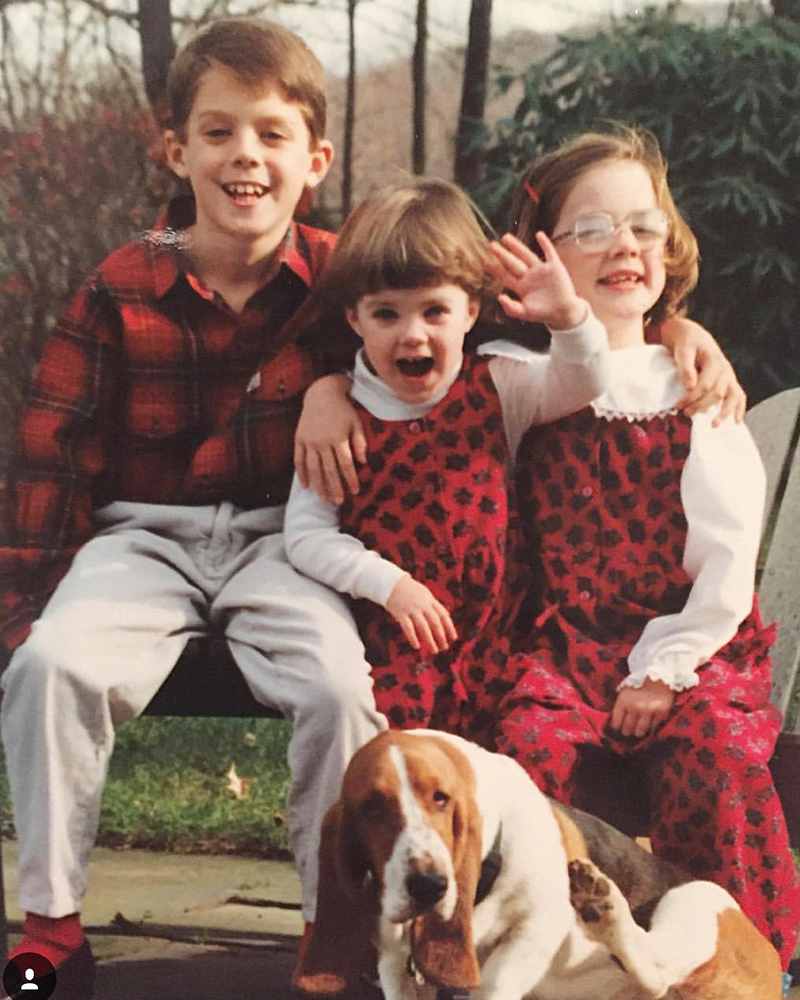 9. Weirdest thing in your bag right now?
A paint brush. (We are currently painting our new home and I needed a brush to test out a sample color!)
10. If you could only eat one food for the rest of your life, what would it be?
Tough one. But let's be honest: French fries and/or bagels with cream cheese.
11. First concert?
Kelly Clarkson
12. What is your go-to sing-in-the-shower-song?
Usually anything from RENT or Wicked (I'm a sucker for Broadway tunes)
13. If you could switch lives with anyone for a day, who would you choose?
Jessica Biel, because who wouldn't want to be Mrs. Timberlake for a day?!?!?! (LOVE YOU, JT!)
14. Where is your favorite spot in Westchester?
SoulCycle (duh.) And by spot, I assume we mean food, right? Because I am often thinking about my next meal, so that would have to be Walter's Hot Dogs. My mouth is watering just thinking about them.
15. What song is your theme song?
This often changes, but for right now it's "Ain't Got Far To Go" by Jess Glynne
16. What's your idea of perfect happiness?
Friday nights with my husband, which usually consists of picking up a pizza and a bottle of wine, renting a movie, hanging out with our dog Milo, and me falling asleep within five minutes of the movie. Wild...I know.
17. What is your "weirdest" habit?
HAH! So being married for only a year I have learned (and my husband oh so loves to point out) that I am really bad at closing cabinet doors! He walks into the kitchen closing and counting every cabinet door that I leave open! I don't know why I do it! I recently found out my Dad does this too... let's say its genetic?!
18. What's the top item on your grocery list?
Trader Joe's Cold Brew....swear by it.
19. What is your biggest indulgence?
Warm brownies and a cold glass of milk. There is nothing better.
20. What is your guilty pleasure?
Shake Shack. I'm starting to realize most of my answers are mainly about food....
21. Who is your hero?
Heroes… my Mom and Dad