21 Questions with Anandah
March 12, 2015
NYC instructor ANANDAH CARTER — who rocks the uptown podium at West 77th and East 83rd — opens up about her beauty must-haves, her top takeout order, and the advice that completely transformed her life…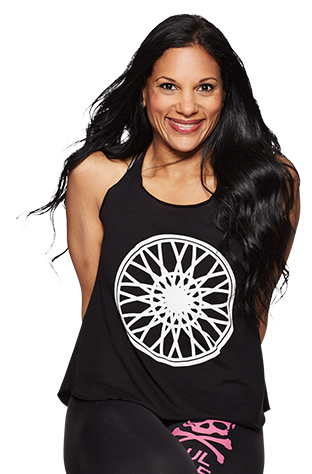 1. What's your favorite color?
Purple.
2. What food can you not live without?
Chocolate, chocolate, and chocolate.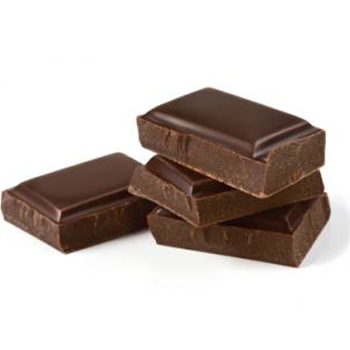 3. Go-to Seamless order?
The flash fried soft-shell crab roll from Fusha.
4. If you didn't teach at Soul, what would you be doing?
Honestly? I'm doing exactly what I want to be doing. I know that might sound cheesy, but that's me... So let's go with the fantasy - I'd be a professional dancer.
5. What are your biggest indulgences?
Chocolate and binge-watching awesome TV. Not necessarily at the same time, but it can happen... When my son is old enough, it will for sure be sleeping past 6:00 AM! (Unless I'm teaching Rooster.)
6. Best advice you've ever received?
I went through a deep period of depression and fear between my mid to late 20s. I still use this advice: If there's something I am afraid of doing I "Feel the fear and do it anyway." I realized pretty quickly that as long as it's not life-threatening, what could I have to lose? This advice took me from a total state of fear to "bring it on life! I'm ready for you." My life has expanded beyond what I ever imagined possible because of this advice.
7. Who would play you in a movie?
Kerry Washington.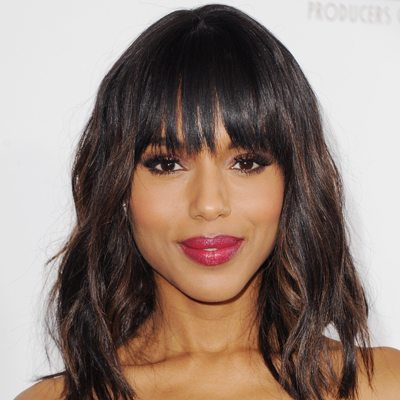 8. What can you not miss on TV?
There are too many shows on my DVR! I am a little obsessed with my Apple TV too. So off the top of my head: Vikings, Grey's Anatomy (Yes, I still watch it!), most British drama series. I always love checking out the new shows too!
9. Which beauty products do you swear by?
Almost anything by M.A.C! For every day AND every class: I am never without their waterproof mascara and Lipglass. Green Tea Cleanser, Beyond Clean Toning Pads and Park Avenue Glow moisturizer from my dermatologist Dr. Albert Lefkovits.
10. What is the best gift you've received?
My son Tivon.
11. What apps are you obsessed with?
Instacart, Shazam and Seamless!
12. What is your go-to karaoke/shower song?
First off, only in the shower for sure. I am a professionally trained opera singer so almost any genre I sing that isn't classical sounds a little too "opera-like." So hard to pick one song! I'll sing in the shower whatever song I am currently playing a lot in class. So if you want to hear a classical sounding "Uptown Funk," it's happening in my shower.
13. What's the screensaver on your phone/computer?
A picture of my son with a mischievous look on his face.
14. Who is your favorite teacher ever?
Even though music was my favorite subject, my favorite teacher was my 8th grade science teacher. I LOVE science and just about anything science fiction. Let's make a model volcano.
15. What item in your closet do you wear the most?
My Seven For All Mankind skinny jeans.
16. What song instantly puts you in a good mood?
Again, nearly impossible to pick one. I LOVE music and from most genres... Right now it's "Don't You Worry Chid" by Swedish House Mafia. I have to look back on playlists to make sure a decent amount of time has passed before I can pull it out again! And then for sure you're likely to hear it walking in.
17. What is on your bedside table?
My "Love" buddha from my SOUL sister Ellen Grayson; my most recent family photo of me, my partner and our son; ear plugs (I never sleep without them); my "Universe" box that has post-it-notes in it that I've written containing my wishes and dreams as well as things I want to let go of; candles; and my son's most recent LEGO creation.
18. When was the last time you cried?
Like five minutes ago. After spending a lot of my adulthood bottled up, now I wear my heart on my sleeve.
19. What has been your best year of life so far?
Easy — being 41 years old. I'm now 42. I couldn't wait to turn 40 and I LOVE it!
20. Truth or Dare?
I'll never shy away from telling the truth when asked, but I love a dare. Always. Life really is too short.
21. What is your motto?
Give what you want to receive every day.
Catch classes with Anandah at West 77th Street and East 83rd Street! Questions or comments? Email blog@soul-cycle.com!