21 Questions with Alex
September 18, 2015
Instructor ALEX KANTER shares the food she can't live without, the beauty products she swears by, the best advice she's ever received, and more...

1. What's your sign?
Pisces: T. A. Tee.
2. What food can you not live without?
Dark chocolate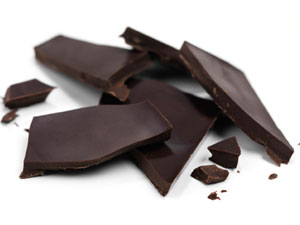 3. Last book you read?
You Are a Badass by Jen Sincero (thank you Allison Santini!!)
4. Favorite color?
Pink!
5. What are you biggest indulgences?
Nights in consisting of: an extra hot, extra long shower, fuzzy pjs, and a super sappy romantic drama.
6. Who would play you in a movie?
Anna Kendrick
7. First ride at SOUL?
It was May 30, 2014. Parker's 10:30 AM in NOHO. He played "Sky Full of Stars" as the last song and I instantly fell in love with him.
8. Which beauty products do you swear by?
Bobbi Brown smoky eye mascara & Evian natural mineral spray
9. What is on your bucket list?
To go skydiving with my younger brother (I am terrified but I promised him we'd do it together!!)
10. What is the best gift you've ever received?
Spending my 21st birthday in Paris with my mom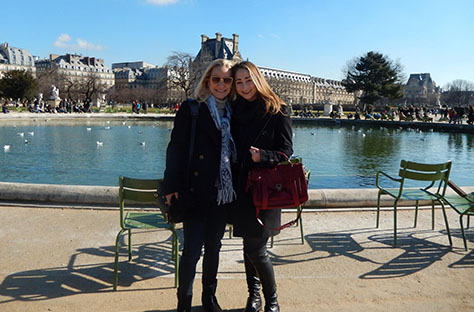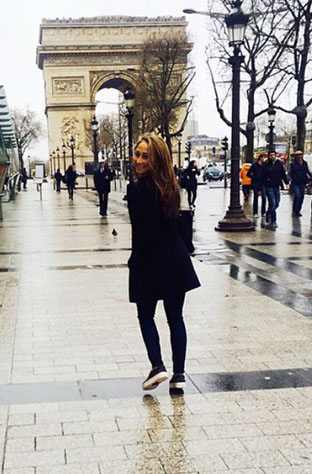 11. Which mantra inspires you?
"May the space between where I am and where I want to be inspire me."
12. What was your proudest moment?
For me, it's difficult to pinpoint one moment or another. The common denominator is the feeling of growth after making choices to take risks. My proudest moments have come from experiences where I was able to surprise myself with strength and persistence.
13. What's the screensaver on your phone?
Me and my child — my little morkie, baby Bleu!!! She is the yummiest little pup and she even has her own hashtag: #lifeofbabybleu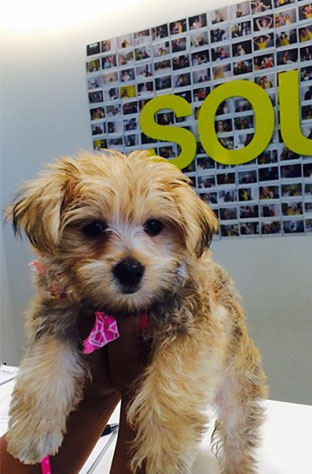 Who are your heroes?
14. Definitely the women in my family. Most of all, my mom and my little sister.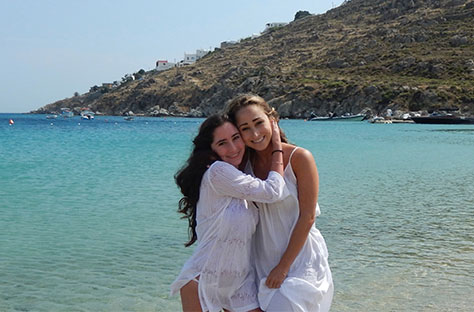 15. Where would you most like to visit?
Australia!!!
16. What item in your closet do you wear the most?
My platform ash sneakers
17. What song instantly puts you in a good mood?
"Defying Gravity" from Wicked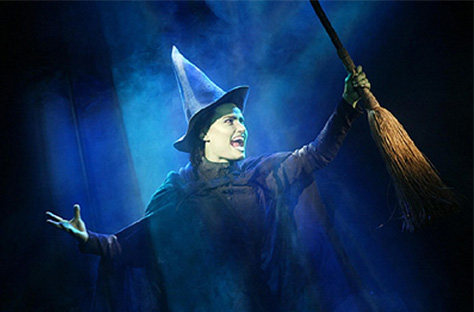 18. Which person, past or present, would you most like to meet?
Jane Austen
19. What would your first grade teacher say about you?
Ms. Mimi would probably tell you that, as a first grader, I got out of the lunch line to frantically run over and tell her that I was just "so happy and love(d) my life!!"
20. What is on your bedside table?
A framed photo of me and my best friends from high school, my laptop and a card from a rider!
21. Best advice you ever received?
My great-grammy Flo always said: "You get out what you put in."
Catch classes with Alex at SOUL DC and — starting this Sunday — SOUL Bethesda! Questions or comments? Email blog@soul-cycle.com!
MORE FROM SOUL