'You Build Yourself on That Bike': DAVID EPSTEIN's SOUL Story
April 4, 2016
t 41, DAVID EPSTEIN went in for a routine checkup… and was told he had a huge aneurysm in his heart. He shares how SOUL brought him back to life after his open heart surgery and what those moments on the bike have done for his marriage and outlook on life…

My wife, Beth, has been riding at SoulCycle since the first studio opened in 2006. I would occasionally join her, but a major life event turned me into a regular rider.

I went to a cardiologist. I still had no pain and no symptoms. There was nothing wrong with me other than the change from my previous EKG reading. That's when they discovered an irregularity caused by an aortic aneurysm – an aneurysm as large, if not larger, than my heart. I was told I needed surgery right away.
I relied on my wife, who is great at everything she does, to find a top doctor -- Dr. Leonard Girardi, Cardiothoracic Surgeon-in-Chief at New York-Presbyterian/Weill Cornell Medical Center and Chairman of Cardiothoracic Surgery at Weill Cornell Medical College -- for my open heart surgery.
From there I went and got my life in order to mentally prepare for my upcoming surgery. I decided to think about the hospital as an airport and my surgery as my flight to good health. I'm a positive thinker; I really decided there was no reason to think that anything was not going to be OK.
The surgery took eight hours. I was put on a heart and lung machine that breathes for you. That machine was what kept me alive as they cut my ribs open.
WATCH: Medical Marvels: Delicate Surgery For a Life-Threatening Heart Condition
I was in an intensive care unit for six days and the hospital for a full 10 days. It was really challenging, but I stayed positive. My wife took her SoulCycle classes every morning before coming in to see me. She dedicated her rides to me each day – at times, the whole class did.
Six months into my recovery, I started going with her to SoulCycle once a week, then twice a week. It was an amazing experience. The lights go down in the studio and you are able to push yourself as hard as you want to. It was an extremely positive experience and something I looked forward to each time.
I was literally cut down the middle on that operating table. I think it's absolutely amazing that I can enter that dark room, get on a bike and push myself as hard as anybody else. I feel so grateful every single time I go to class.
SoulCycle has added so much to our lives. Beth and I love going together. It's a very special thing you can share with your spouse. Granted, most people don't have the greatest woman in the world riding next to them or on the podium for
Rique's
class. When Beth is up there, it's like she's an angel riding through the sky.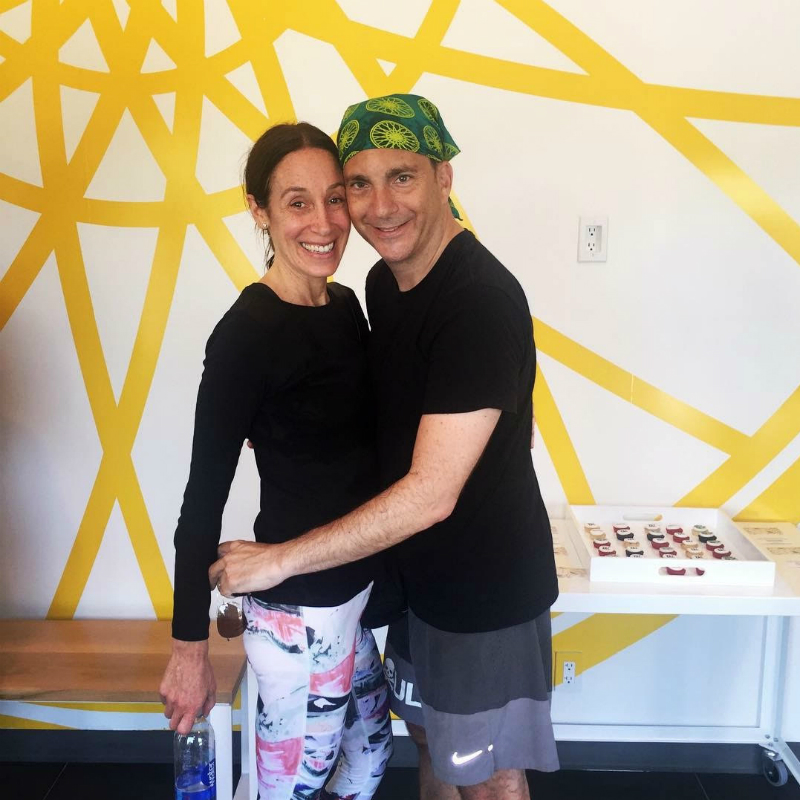 We love Rique. We literally put over 20,000 miles on our car in the city in a little over a year for him. We live in midtown and Beth goes downtown to TriBeCa or Noho or the West Village to get to his classes. Rique creates an extremely positive environment for growth. I love how he encourages the underdog. He's a true professional.
The friends we've made at SoulCycle and the relationships we've developed thanks to SOUL are top-notch. We couldn't ask to be in the company of better people, whether it's the staff or the riders. I really think that SoulCycle, psychologically, emotionally and physically, played a very big role in my road to recovery, and I'm extremely grateful.
Beth says, "That was the best ride I've ever had!" after each and every SoulCycle class. I always say to her, "Of course it was. This ride was based on every single ride you've taken before." Everything you have done in your life has lead to where you are today.
The aneurysm taught me a very scary life lesson that more people need to hear: Just because you look good and you feel good doesn't mean you're okay. You need to go get regular checkups. You owe it to yourself to go to the doctor and find out what's going on inside of you, just like you owe it to yourself to go into a SoulCycle studio and see what really goes on in that room. For so many people, it's their sanctuary, their church, their temple. The beauty of what goes on inside that room is that it carries through into all aspects of your life. You build yourself on that bike. You become better and stronger, and the transformation carries into how you view yourself, your work and your friends.
To be able to convey to people that you care without saying the words "I care" is one of the most beautiful things I can imagine. At SoulCycle, it's just understood. It's a magical experience. It doesn't do justice to explain it; you need to experience it for yourself.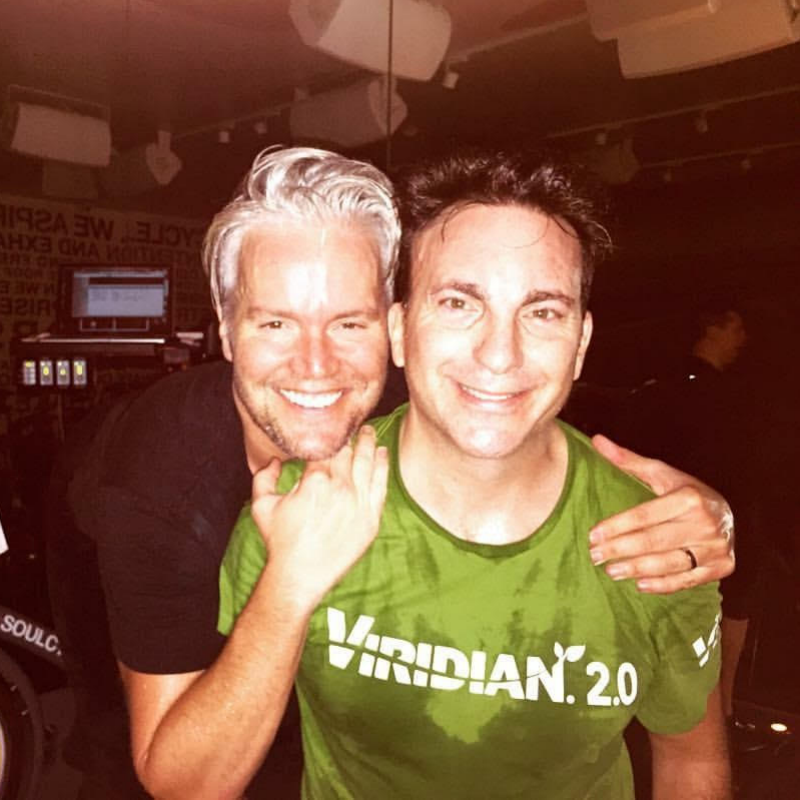 To learn more about how to save lives from abdominal aortic aneursyms and to learn best screening practices, visit aoutreach.org or find them on Facebook and Twitter.
Do you have a Soul Story to share? Email SOULlife@soul-cycle.com! Want to ride at SOUL? Grab a series HERE then book a bike!