"You are strong and you are enough": How Sonja Wajih Found Release Through SOUL
November 4, 2016
hen SONJA WAJIH finally clipped in at SOUL, she discovered a place where she can push herself physically, mentally and emotionally. She shares how rocking out on the East Coast and West Coast helps her find perspective, sprint past her insecurities and stay grounded while traveling for work…
Tell us about your first ride.
Scary! A former friend was convinced I would love SOUL and talked me into going. On the day we were booked to ride, I hadn't been feeling well and really had to push myself to go. I was terrified and OF COURSE my first class would be with none-other-than the legend himself, String, in TriBeCa. Holy intimidation! I remember I rode sidebar, second row. I remember him pushing the front row riders to be on the correct foot. "It's your responsibility to lead the pack!" He was and always is full of energy and attitude — I loved it. It wasn't long after that, that I started riding front row and pushed the friend that first took me to ride front row too! When riding front row, you do have a responsibility to your classmates. You set the bar. It also pushes you to set that bar — no slacking, no hesitation, turn up!
Has anything changed for you since you began riding at SOUL, physically or emotionally?
Physically, I have most definitely become a stronger rider. With each class I push myself to turn that extra bit on the knob even when the instructor doesn't ask. Emotionally, I have become more confident in myself and what I am capable of. On the bike, I am fearless. You ARE stronger than you know. Each instructor pushes you in a different way, whether it's Akin with his standing sprints or Dani R. with some soul-searching.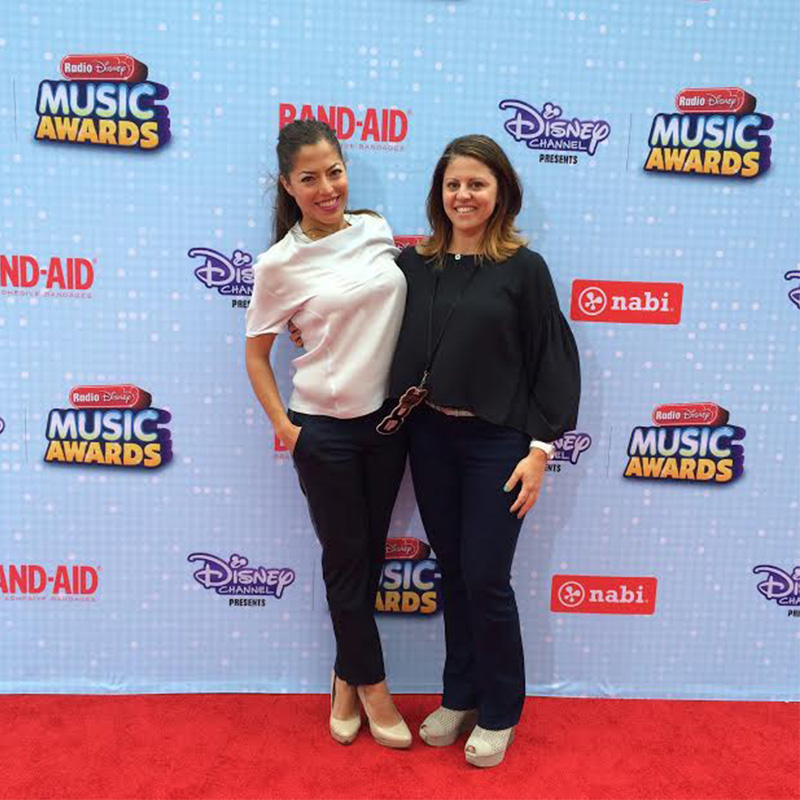 How do you balance being a bi-coastal event planner, writing a children's book and riding at SOUL?
You make me sound so fancy! It definitely isn't glamorous. Most of my days I'm locked in front of my computer drinking too much coffee. When traveling, thankfully SOUL has grown and has a studio in most of the cities that I work! Truthfully, it is all about compartmentalizing and time management. It helps that I work for myself and out of my home office. I have the privilege of making my own schedule. I set daily goals, and also don't beat myself up (too badly) if I don't meet all of them. You know what you need to get done and you take full ownership of it. It also helps that I truly enjoy everything that I am doing. Working hard is a core value of mine.
Which word in the mantra -- Athlete, Legend, Warrior, Renegade or Rockstar -- best describes you and why?
Uhhhh… hm. I would say I connect with Athlete…and Warrior. For Athlete, I have strong roots in fitness having played club soccer most of my life, getting a degree in dance and having a RD (Registered Dietitian) as a mother! I connect with Warrior as well because I work out my mental crap and push myself to the max with every ride.
What's your favorite song to ride to?
Oh man, this is a tough one! I can never answer these "what's your favorite song or music genre" questions. I like any song that takes over me. Sometimes it's a gritty hip-hop song that makes me ride with a stank face, and sometimes it's an inspirational EDM song that makes me shimmy my shoulders and slap the handles. Examples could be "All The Way Up" by Fat Joe, Remy Ma and JAYZ, and "This Is What You Came For" by Calvin Harris featuring Rihanna.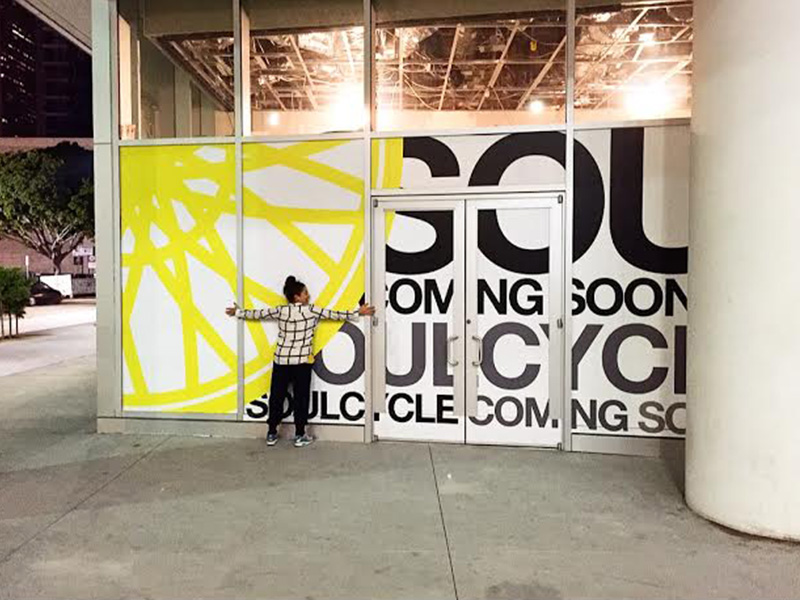 Tell us about your home studio, DTLA. What does it mean to you?
When I moved to DTLA, SOUL wasn't there yet and I hadn't heard of any plans of it coming to DTLA. So I prayed to the universe! When I saw the sign on the construction site one night, I hugged the building. I'm pretty sure I have a picture that moment. I rode on opening day and have formed friendships with the staff and instructors there. Ron, Dani, Jenny, Jamie, Ashli, Danielle, MB… that crew brightens my day!
If you had to describe SoulCycle in one word, what would it be and why?
Escape. When I have a particularly challenging day, I make it a point to get into the studio. It forces you to stay present, even when your mind is trying to take you elsewhere.
What advice do you have for first-time riders?
Don't be scurred! :) Well, actually, it's okay to be scared. Own it. Own whatever your body and heart is feeling and telling you. The class is for you, made for you and rode by you. Just go into that room with positive energy and share it with those around you. There is no judgment in that room.
Anything else?
In complete transparency, I am a product of bullying. I have insecurities that stem from that time in my life that effect me daily. While riding in SOUL, that all goes away. I feel free and not judged. I look forward to each and every class when I know I can be unapologetic. SOUL encourages me to stay connected with myself. Every class, I grow just a little bit stronger both socially and physically. I have definitely cried during a SOUL, and have also definitely thrown-up (in my mouth — gross, yes) in a class. It is my time to release and push it to the limit. You are strong and you are enough.
Questions or comments? Email SOULlife@soul-cycle.com! Want to ride? Grab a series HERE and book a bike!