Why SOUL Mom DARA COHEN Rode Throughout Her Pregnancy
July 15, 2016
ARA COHEN shares why she continued to tap it back throughout her pregnancy, how she found the time to ride with two young kids and more…
Over the past few years, SoulCycle has become a big part of my life. On Memorial Day of 2013, a friend finally convinced me to take a class with her. I was scared and anxious, but felt like I had to give it a try, as I was looking for something new in my workout routine. We went to
Akin's
class at
Union Square
, and once we reached the weights portion of class, I remember wondering if class would ever end… but I made it through. It took me a few days to be able to walk again, but I was already hooked! I couldn't stop thinking about the next time I would be able to get on a bike.
As a stay-at-home mom of two, I had to find the time to get back to SOUL. At first, I would try to go early in the morning and late at night. Finally, when both of my kids were in school, I became a regular at various 9:30 AM classes.
Isabel
and Akin won me over!
When I was pregnant with my third child, I didn't want to stop riding or let the pregnancy slow me down. Honestly, with two kids at home, slowing down was not an option anyway! During my first trimester, I really wasn't feeling well, however each time I rode, I came out feeling better. I knew I had to stick with it. Luckily, my doctor was very supportive. He would always ask, "Are you having fun and feeling good?" My answer was always yes, so he encouraged me to keep going!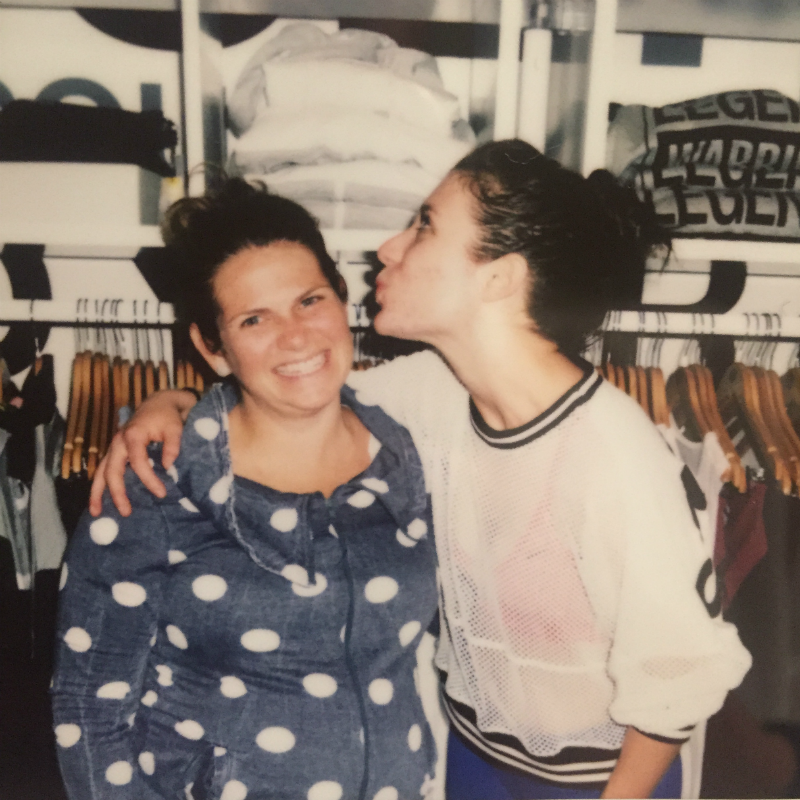 In addition to helping to motivate me physically to ride through my pregnancy, SoulCycle has also helped me to give back. For the past two years, my husband and I have organized a charity ride, led by none other than
Amanda Max
, to raise money and awareness for NYU FACES (Finding a Cure for Epilepsy and Seizures). We were fortunate to have found the great doctors associated with the NYU Epilepsy Center when they treated our son, and we wanted a way to give back. We have raised over $20,000, and are hoping to do another ride this fall.
I spent this entire pregnancy riding with Isabel and Akin, who always managed to push me just to the limit without overdoing it. The Union Square staff was always amazing, checking in on how I was feeling and making sure all was well! At 38 weeks -- on Tuesday, May 10 at 9:30 AM -- I rode my last ride before my baby was born, and I was really proud of myself. When class was over, the girl next to me looked at me and said, "How far along are you?" When I told her, she just said, "Wow!"
I walked out smiling. On May 18th, my son, Zachary Mason was born, happy and healthy, our third boy. We were so excited to share the news with everyone, including our Union Square SoulCycle crew, who couldn't have been happier for us. At a around four weeks, Zachary stopped in to meet everyone and six weeks after Zachary was born, I was back on a bike and so happy to be there. Now I just need volunteers to babysit so I can go work out!
Do you have a SOUL Story to share? Email SOULlife@soul-cycle.com! Want to ride at SOUL? Grab a series HERE, then book a bike!