Why Instructors Are Feeling Grateful
November 26, 2015
Thanksgiving is a day of Turkey Burns, gravy and lots of gratitude. To celebrate the holiday, 36 instructors revealed what they're feeling most grateful for this year, from new babies to old friends to the strong SOUL community…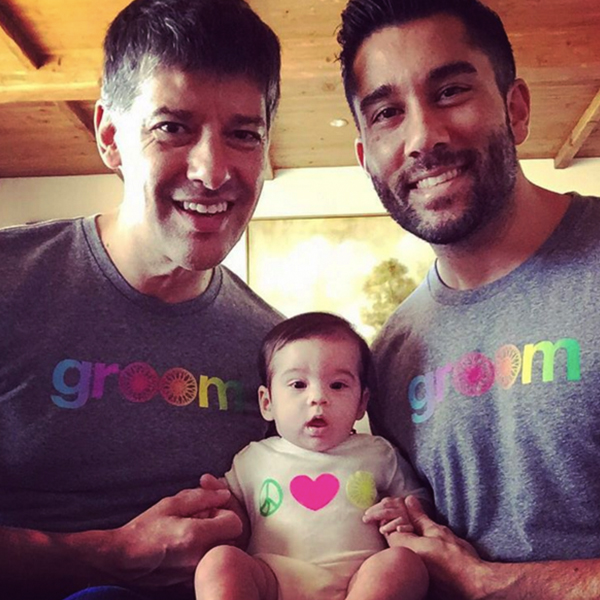 NICK PRATLEY
I am most grateful for my baby girl Ava! She has changed our lives and opened up a space of love bigger than we ever imagined. And the fact we (my husband Jeff and I) get to share that with our whole Soul family makes it a incredible dream.
KYM PERFETTO
While riding my bike over the bridge to teach at TriBeCa last week, I was struck with a "Holy-Crap-My-Life-is-RAD" moment. Traveling the world racing bikes, teaching what I love, and making videos along the way? It's perfect. But what I'm most grateful for is my awareness. Every day that goes by I know just how lucky I am.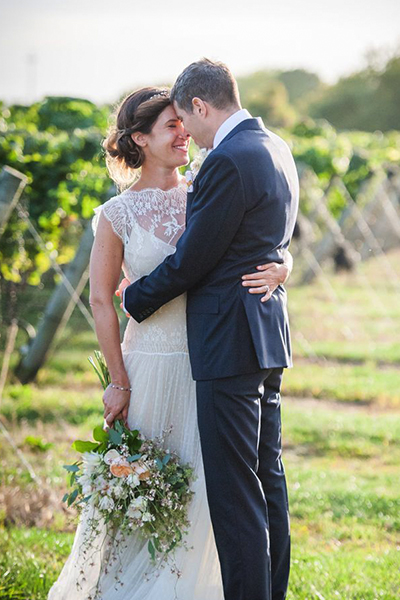 NINA RUTSCH
Most grateful for my husband and family. And pumpkin pie!
SYDNEY MILLER
I am most grateful for mom. She is my biggest supporter and best friend all in one. So lucky to have her!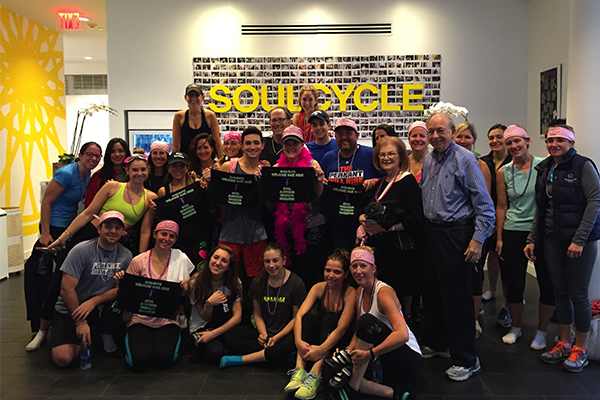 MARK FORKOS
This year I am most grateful for the community of people that I get to be around daily. These are the people with whom I share my feelings, my thoughts, my desires, my strengths, and my weaknesses. My family and my close-knit #SOULfam are the people I am able to be myself around on a daily basis.
CIARA WILLIAMS
This year, I'm really grateful for my family - their health, support, generosity and love. They're always there for me and I couldn't be more thankful to have them.
BRENT LOCEY
Always thankful for my family and long time friends. But this year I am especially grateful for my new SoulCHGO fam. After moving to a new city less than a year ago, I already have so many more amazing people in my life and I'm a better person because of them!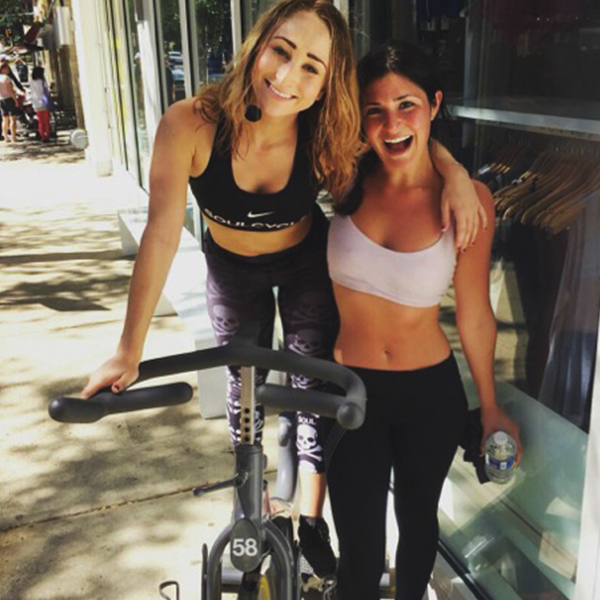 ALEX KANTER
What am I most thankful for? Okay, it might be a little cliché, but I would be lying if I didn't say I'm most grateful for the people in my life. Since this is the first year I won't be home in Miami for Thanksgiving, one of my best friends at school, Sam, decided to throw a Friendsgiving dinner in my honor. So this year, I'm most thankful for my family by blood, and my family by choice.
JO RUFFIN
I'm always grateful for my family, I realize more and more throughout the years that they are the most important thing to me.
RICH MARTINO
I am most grateful to have achieved balance in life.
JULIE ANNE QUAY
I am just so grateful for my family, my friends and the extended family and community @soulcycle.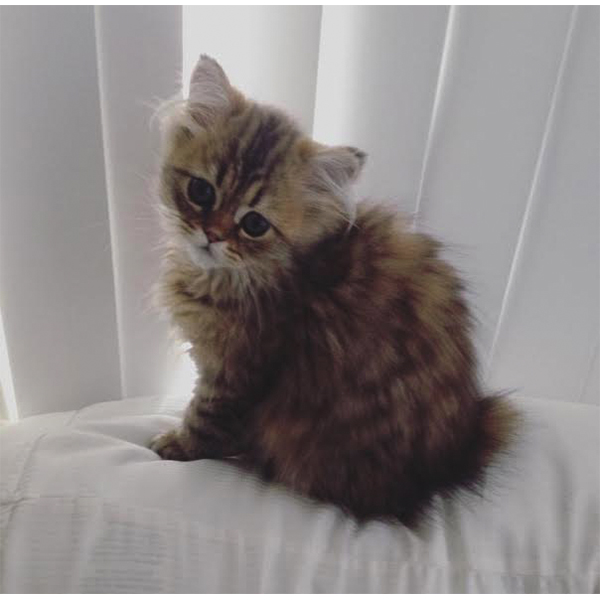 CAT CROWE
I'm grateful for my teacup kitten Puff because he is a straight up G.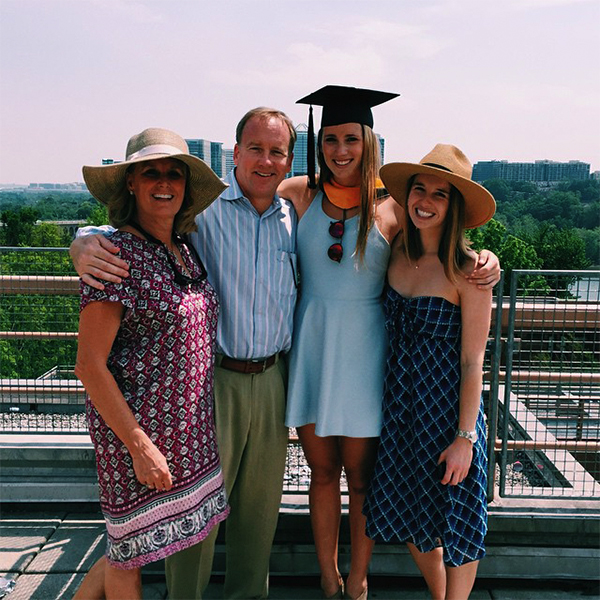 LEAH LIFE
I'm most grateful for my family - I don't get to spend the holiday with them so it makes me appreciate them that much more.
BRIANA HENRY
This year I am most grateful for my health and the health of my family!
ELIANNA SABLE
I am most grateful for my new beautiful daughter! Goldy Elissa!
JAMES LEWIS
I'm most grateful for this job! It's changed my life, and I've gotten to meet some of the most amazing people within the SoulCycle Boston Community!! So thankful! Gobble gobble.
ALEXANDRA JOSLIN
Grateful for my health, my husband, and our growing baby boy in my belly!
RYAN LEWIS
I am the most grateful for my new family in Chicago. In a quick five months, the SOUL community of Chicago has welcomed me with open arms. I now, with confidence, call Chicago my home. Oh, and I'm also thankful for Adele (duh).
MARTHA KAPLAN
I am grateful for my good health, my family, friends, faith and work. But my gratitude list also includes some of the little things in my daily life that make me happy - my first sip of coffee in the morning, the smell of fresh cut grass in my garden, hearing my cat meow and the ability to express all of this in writing to you now.
ROGER GARCIA
I am grateful for another year of sobriety, making it possible to be of service to myself and the amazing souls I meet daily.
GUNNER
SoulCycle! I can't even put into words how grateful I am for you!
SAYRE MASTERS
I am without a doubt most grateful for my friends this year. They keep me inspired, keep me sane, and keep me laughing.
ERIKA SHANNON
I'm so grateful to have found a true home this year in the Short Hills studio. I love those riders so much!
MANDY BROOKS
I am most grateful this year for the health of my friends and family. We all know life can be short so I am thankful for all their love every single day.
LANCE MOONEY
Most grateful for new adventures! Always great to have a fresh start, meet new friends and see a new city!
JUSTINE SCHWARTZ
I'm so thankful for my family.
MAYA ELIAS
Particularly in light of recent world events, I am so grateful for having a place like Soul where I can come together, through music I love, with people who inspire me every day.
SARAH HEALY
This year I am grateful for the Palo Alto Soul community! They welcomed me home with such open arms and the transition from front desk to instructor has not only been encouraging but I have made connections with people on such a greater level then I could have ever imagined. #PALOSTRONG! And family, always thankful for my family.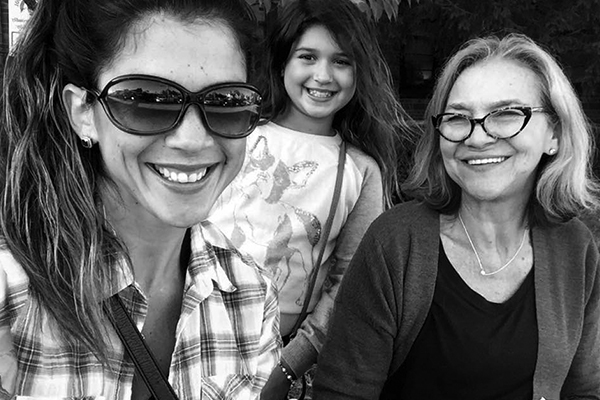 LESLIE SANCHEZ
What I'm most grateful for this year, is the same as every other year... I'm grateful for the health and love of my friends and family! Happy Thanksgiving <3Leslie&juju
ANANDAH CARTER
The good health and well-being of my family and friends. There's little more reassuring than knowing those you love are all well.
KALEY SKOGLUND
I'm most thankful for me support system: my pit crew. The people in my life who keep me going!
PAIGE HOWELL
As cheesy as it might be, there isn't a thing I currently am surrounded with that I am not thankful for. It's been a truly wonderful year; I can't be grateful enough everyday. So, I am grateful for every person who surrounds me every day and everything I have been lucky enough to be a part of.
NABILA VALENTIN
I am most grateful for my mother's health. Just a few months ago she couldn't walk, talk, move or show emotion -— in a state of catatonia. We were worried that she wouldn't be able to get out of it. Just over a month ago she started to gain all of her motor skills back. She can walk and talk and do things on her own and she's on her way to getting better. It's a long road to recovery, but I'm happy to know that It can only go uphill from here.
ANDREW STINGER
I am so grateful for the enduring health and safety of my family. After a year that saw challenges ranging from breast cancer issues to viral infections to family residing in France during the tragic events of November 13, the extended Stingers are celebrating Thanksgiving safely, healthfully and happily!
JOEY COPPEDGE
I am grateful for my ability to feel empowerment and for the chance(s) to help my riders believe the same.
BARI ROBINSON
As I am always thankful and appreciative towards those around me, I am going to do something a little different: Show myself some love as I think we need to do that with ourselves a bit more. Im' grateful for how I've grown in the past year as far as taking my direction more seriously, making big decisions for myself, becoming financially independent from my family, and the trust I am learning to have in myself and my intuition! Shameless self appreciation! I encourage you to try it!! MWA <3
HAPPY THANKSGIVING, SOULCYCLISTS!
Questions or comments? Email blog@soul-cycle.com! Want to ride? Grab a series HERE and book a bike!
MORE FROM SOUL