Why Every Runner Should Try SoulCycle
January 12, 2016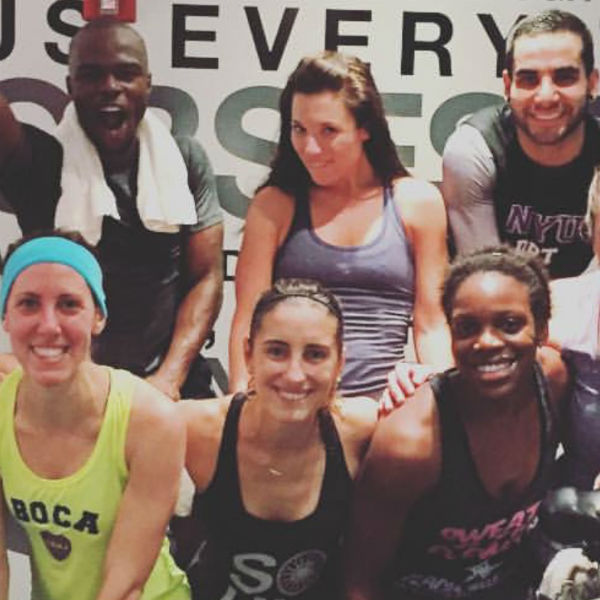 Ever since I can remember, running has been my escape. A time when I can plug my headphones in, pick my favorite playlist and block out all the chaos around me. Like many others who set their alarms early and place running shoes by their bed, I never shy away from a 6 am wake-up call in order to catch the sunrise on my morning run. If I work late, I won't go home without stopping by the gym and hitting the treadmill first. My run is truly when I find complete peace, a time I dedicate to myself to help clear my thoughts.

Like every runner, I used to live in anticipation of the high of my next run. Weeks would go by where I didn't even notice that I hadn't taken a day off – though my body certainly felt it. Though running is an amazing sport, if you're running every day, you really need to take the time to focus on healing your body. My knees would be aching and my socks would be bloody from unhealed blisters as I laced up my sneakers for my next fix. My calves would spasm if I missed a cool-down stretch. I ignored it all, because nothing could stop me from going on my next run.
The day my friend convinced me to go to SoulCycle was the day that it all changed. It sounds cliché, but the moment I stepped into the
Union Square Studio
was the moment I realized that the peace I found on my runs could also be found here at SOUL. It's safe to say I was hooked.
SoulCycle started as an alternative to running. It brought me the same rush I felt after a good run without the constant pounding on pavement. However, it has grown to be so much more than that. It's now become the one thing I look forward to when I have a class booked. Mondays at noon will forever be the most important time of the week. SOUL has become my community, my team, a place I strive every day to better myself —
whether I'm trying to become better at the choreography, or simply just trying to find my rhythm. And my body has never felt better. Aside from being a great workout, SoulCycle has given me the opportunity to cross-train, which allows me to run harder and longer than I ever could before.
People ask me why SoulCycle is different. My friends say, "I already know I don't like spinning, why should I try SOUL?" My answer is always the same: Because SoulCycle is so much more than a cycling class. It's a place you can come to challenge yourself, find yourself and even lose yourself in the music. Like my favorite instructor Isabel always says, there's just something about loud music and dark rooms that keeps us coming back. So thank you, SoulCycle, for providing me with the chance to find my zen place once again.
Do you have a Soul Story to share? Email blog@soul-cycle.com! Want to ride at SOUL? To book a bike, grab a series HERE then book a bike!
MORE FROM SOUL: