What Rocking Turn It Up 20 Means to TARA SALVEMINI
May 18, 2016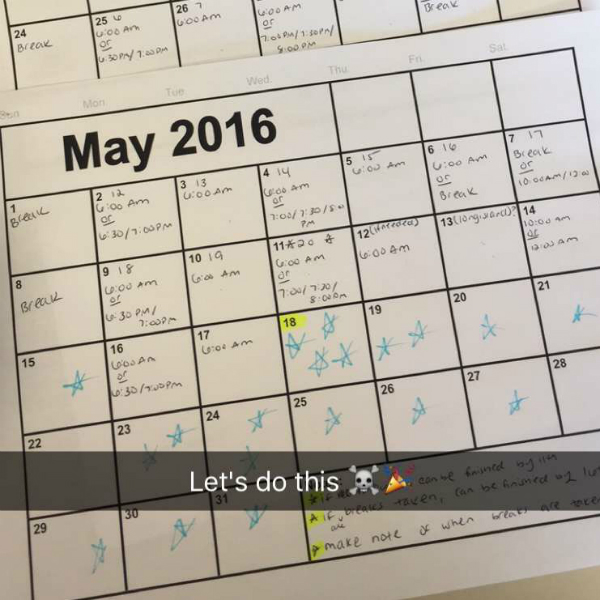 I can say with absolute confidence that SoulCycle changed my life and has bettered it in every single way.
I moved to the Upper East Side in March of 2015 and found that 

Soulcycle's E 83rd location
was practically my neighbor. Every day, I'd walk past the studio on my way to the subway, but never had the confidence to walk in or sign up for a class. That all changed on June 25, 2015 (thank you, SoulJourney!) when I decided to take the plunge and sign up for my first class. I went after my workday was over with an open mind… and shorts. That was the first and last day I wore shorts to SoulCycle! (Now it's strictly tights for me!) When booking my first bike, I made sure I was way in the back and out of sight. I made it through class and left feeling interested, pumped and excited.
The rest is history! I just completed my first
Turn it Up 20 challenge
and my 20th class was with
Olivia
. I only recently started taking her classes and from the first ride, I completely fell in love! To my surprise, she gave me a huge shout-out before and after class. All I could do was just smile big and blush! I was getting high-fives and "congratulations" as I was leaving.
My heart has not felt that much warmth in a very long time, and I am SO beyond grateful for the appreciation. For as long as I can remember, I've struggled severely with depression. It all stemmed from what I saw in the mirror. At the age of 17, my depression, anxiety and eating habits plummeted and were worse than ever. It has been a daily struggle ever since. Even now, at the age of 23, I still struggle to love who I am inside and out. During this challenge, clipping in for every class, I felt stronger and stronger as the days went by. Riding is now my outlet. I feel free and alive when I'm soaked in sweat and riding for those 45 minutes. It is completely my escape.
I give my thanks for everything that SoulCycle is and stands for. Every single teacher that I have taken a ride with on my journey and during Turn it Up 20 has inspired me in so many different ways. I honestly can't say I can pick a favorite teacher, because every single one of them are too incredible for words, but to the ones I ride with on a daily basis now -- Anandah, Sam Y., Noa and Olivia -- thank you. I know I don't know you all personally, but I thank you so much from the bottom of my heart. All your words and encouragement during classes provided me with so much determination to keep going and fight in and out of class.
I owe so much to SoulCycle. So much. I don't want to think about how I would feel if I did not muster up the confidence to sign up for that first class. After doing my first Turn it Up 20, I feel absolutely incredible. I will wear my Turn it Up 20 hoodie with pride as my badge of honor for completing something so vigorous and challenging. I cannot wait to wear it!
I've always worked out, but NOTHING compares to SoulCycle and how it makes me feel, inside and out. SoulCycle is my place to escape the world, to shut off my mind and be at peace. Thank you, SoulCycle, for changing my life for the better.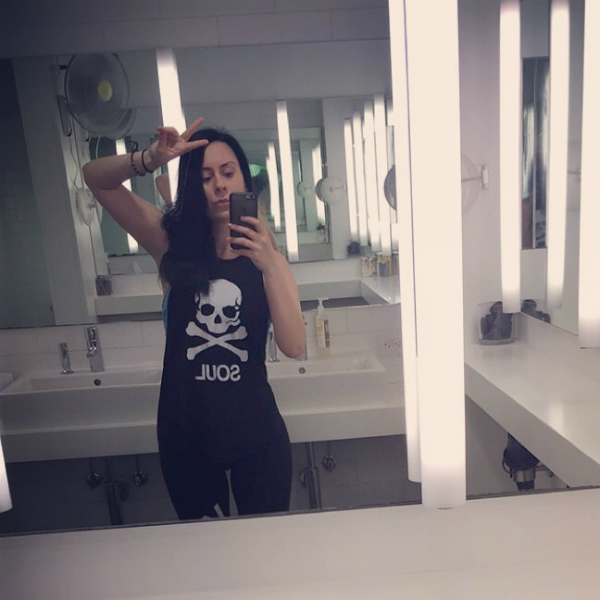 Do you have a Soul Story to share? Email blog@soul-cycle.com! Want to ride at SOUL? Grab a series HERE then book a bike!
MORE FROM SOUL