What Hallie Wilson's Learned Since Becoming an Instructor
November 5, 2015
Becoming a SoulCycle Instructor is a life-changing experience, says HALLIE WILSON, who leads the pack in Chicago. Now the lifestyle blogger behind corals + cognacs shares the top 14 lessons she's learned since trading her corporate job for the podium…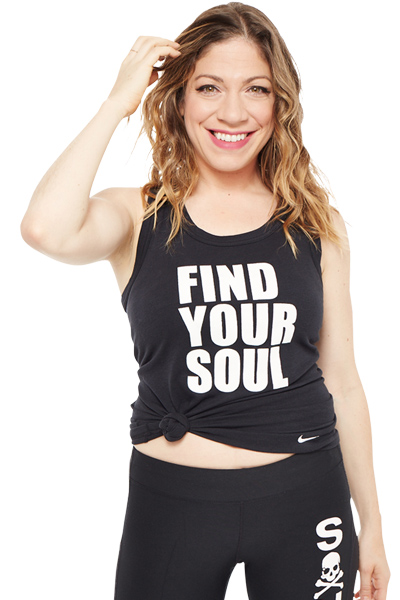 Growing up, I was always an athlete. (I actually played soccer in college!) I never expected that I'd revolutionize my life through fitness, though — starting in my late-twenties, no less.
When I moved to New York a few years ago, my friend encouraged me to try this amazing workout called SoulCycle. A fast-and-sweaty 45 minutes later, I was hooked — and now, more than three years later — here I am, as an Instructor.
My life has pivoted in a lot of ways since I made a gigantic career/lifestyle switch from my corporate job to the fitness industry – from beauty routines to sleep habits and can't-live-without laundry detergent. Today, I'm sharing 14 things I've learned and a few of the ways my life has changed since becoming a SoulCycle Instructor: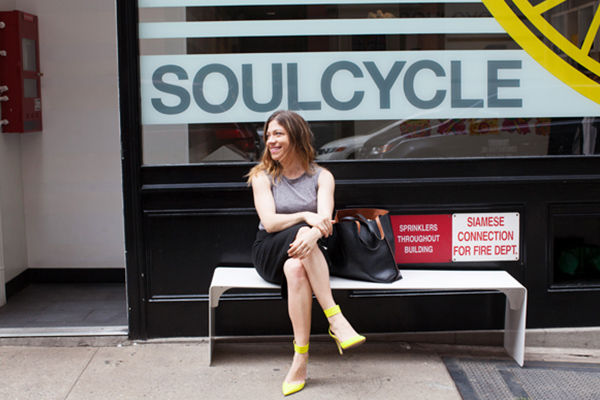 1. You need to fuel your life.
I eat constantly – but of the real food variety. I don't eat right before I teach, but if there's time in the morning, I'll start the day with something light and carb-y (eggs with avocado smeared on sprouted grain toast). Post-class, I go for something protein-packed, like a Quest bar or a smoothie. I'll take the time to make a salad when I can, or top rice cakes with (more) avocado or almond butter and banana. "Toast" toppers are my jam! Dinners are usually zucchini noodles (made with a spiralizer), turkey burgers or grilled chicken with sweet potatoes. And wine, of course — I don't deprive myself. What you put in your body matters just as much — if not more — than the exercise you give it!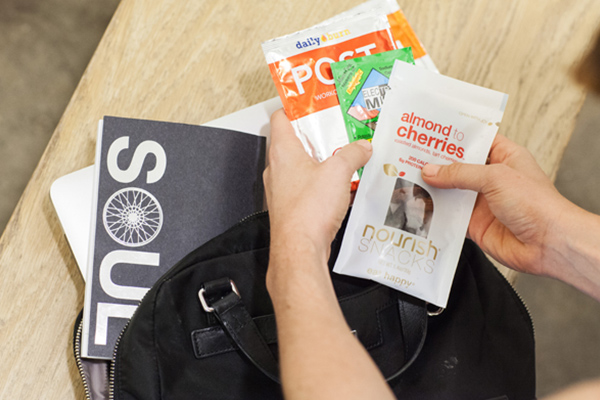 2. Strategic napping works wonders.
SO strong. Especially if I'm teaching multiple classes per day, I typically need to nap. And I know it's nerdy, but I'm strategic about it: The optimal time for a power nap is around 28 minutes. This allows you to rest without entering into deep sleep, which will leave you feeling even more tired when you wake up. Our average, sleep cycles are around 90 minutes, so you either want to take a 25 to 30 minute nap, or — if you can — a 90-minute nap. The latter will usually allow your body to go into REM sleep, which makes up for lost sleep and leaves you feeling even more refreshed.
3. Laundry can become a part-time job.
I do laundry, like, four times a week. Tide Sport is a total game-changer — and literally the only detergent I can use. (Thank you, Janet Fitzgerald!) If you are constantly washing sweaty, smelly workout clothes, too, I'd recommend it.
4. Waterproof mascara is a must.
Mascara that won't budge is a girl's very best friend. Also, an oil-based eye make-up remover is essential.
Here's one of my favorites.
5. Take care of your hair
I used to wash my hair every day – since I have such baby-fine hair and it always gets greasy – but I don't anymore. Now, the best trick I've learned is to use dry shampoo. Rub a generous amount between your palms (you can use baby powder, too) and run through your damp hair, then blast your head with a blow dryer and you're out the door. Works like a charm!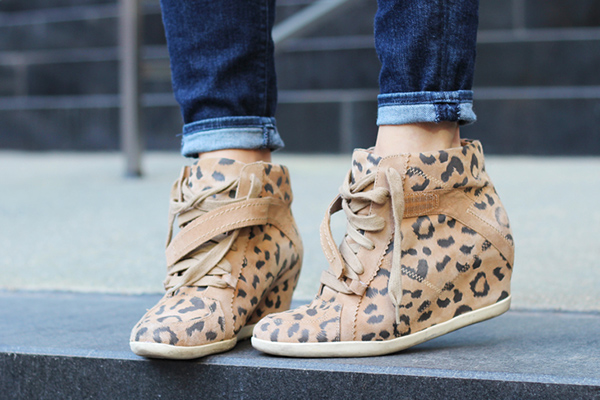 6. Footwear matters.
These days, my choice of shoes is much more functional (and thankfully, sneakers are really on-trend). I used to be able to run all over town in six-inch stilettos, but now it's typically Nikes, New Balance's or bust. (Well, okay — sometimes… On weekdays.)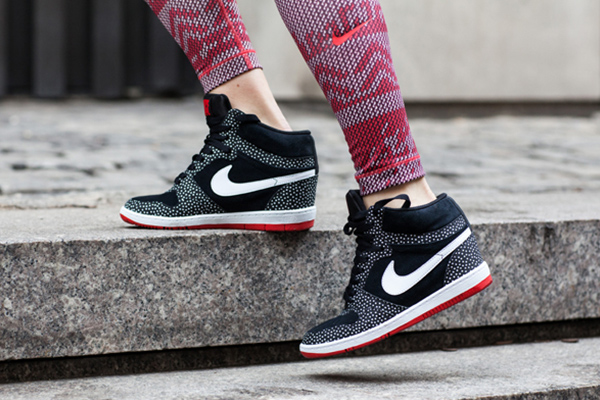 7. And bags are more utilitarian, too.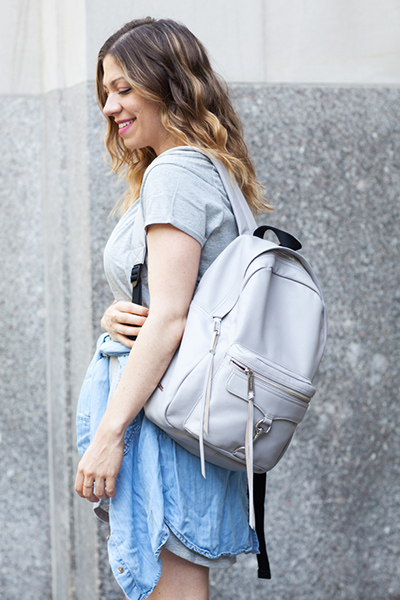 8. Music is always on the mind.
This one isn't much of a change for me personally, but I am always — and I mean always — researching new music. Making playlists is the best and most challenging aspect of the job; it's kinda like blogging in that you've got to keep your content (jams) fresh, relevant, unique and interesting. I'm usually plugged into my Beats headphones when I'm walking, traveling or working. And, yes, I'm that girl that's going to politely interrupt you during your story at the bar so that I can Shazaam whatever is playing in the background. You'll thank me in class!
9. Spend more time offline.
As my lifestyle has shifted to being more about moving my body and connecting with people, I've come to value my offline life more and more every single day. I encourage you to do the same — Instagram and blogging are wonderful communities, but don't get too caught up playing the comparison game in the digital world. Live your life!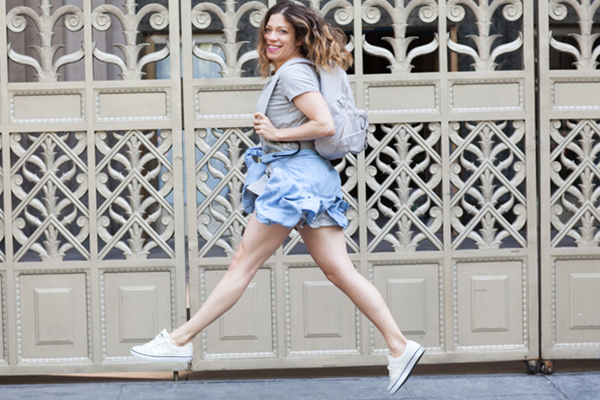 10. Mental recovery is key.
Being a group fitness instructor is a very unique, dynamic way to help, train and work with people. It's unbelievably rewarding, but you really have to multitask — between music, choreo, the people in the room and more. Energy is a key component — and the instructor is responsible for guiding it. A lot of raw emotion comes out in class — whether you're teaching or riding — and I mean that in an awesome, therapeutic way. Give yourself time to feel and heal.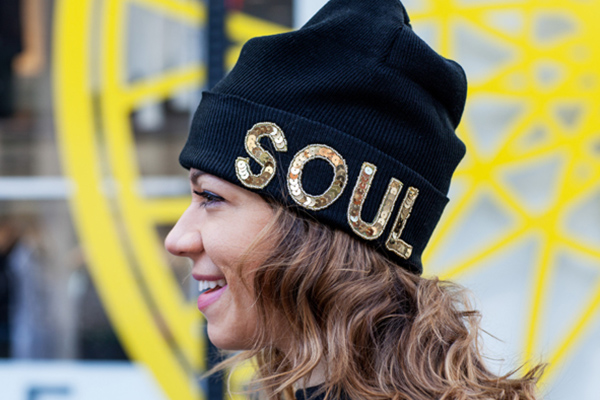 11. Keep active every day.
Lots of people say things like, "You're so lucky you can work out for a living." Sure, I guess. But that's the least of it — As the instructor, class isn't about you; it's about everyone else in the room. Mixing up workouts is important, and I like to supplement my SoulCycle classes with yoga, barre or Pilates. Honestly, just aim to do something active every day, no matter what — and sit less, if you can. It all adds up. (Consider it your #SoulMission!)
12. Foam rolling is just as important as stretching.
Foam rollers kinda look like pool noodles, but they're shorter and much more dense. Basically, they allow you to use your own body weight to stretch sore muscles and put pressure on trigger points ("knots"). It's basically a way to self-massage. I use mine every day — hurts so good!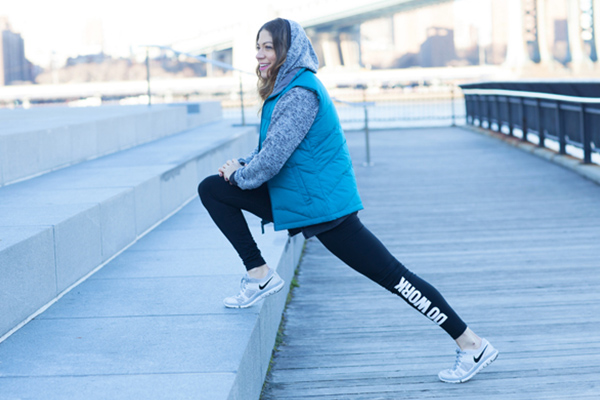 13. Drink more water.
By now in my life, I know that if I feel "off," I'm probably dehydrated. And the same goes for you, my friend. So just drink more water. Those pre-workout habits are just as important as your actual workout, too.
14. Your age, background or circumstance is just a mindset.
I'm 29 years old and I have only recently started my journey as a SoulCycle Instructor (about a year ago). None of it has been easy (
you can read that story right here
) and I've had to overcome a lot of obstacles along the way. You can too, whether it's a career in fitness, your dream job or wherever else your mind wanders to when you're trying to doze off at night. Think about it — that's where your passions lie!
I truly believe that if you stay active, keep learning and have a sense of humor about life, you can stay youthful as you age. Screw genetics, to hell with your busy schedule and get over your self-proclaimed lack of rhythm — the only person stopping you from getting into shape (or achieving that goal) is you.
Change your perspective and watch the rest of your life follow suit.
MORE FROM SOUL