Victoria Brown Reveals How to Set Goals And Reach Them
February 23, 2016
urn your obstacles into opportunities," says instructor VICTORIA BROWN. Here, she reveals which strategies keep her motivated, how she stays focused and where she finds inspiration…

Making a resolution and sticking to it can be challenging. What is the #1 thing that keeps you motivated?
Goal setting! When I decide exactly what I want to accomplish, I write it down and give myself a 'by when?' date and I seem to be a whole lot more successful in accomplishing what I set out to do!
What are your top tips for people who are trying to reach a goal?
Stay focused and don't be too hard on yourself. You have to be on your own team and fight in your own corner. Everyone gets off track sometimes, and it's okay! The key is to not beat yourself up over it and get back on your path the next day.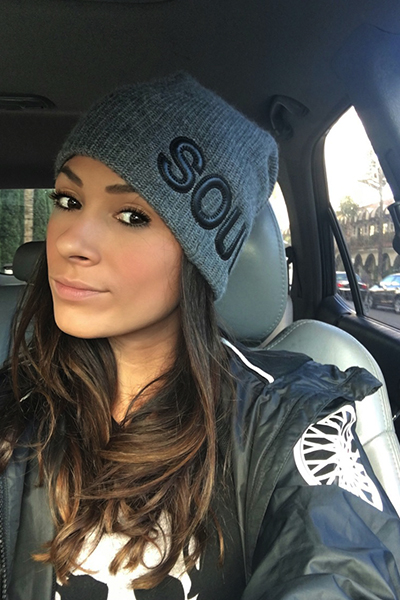 Focus, focus… what helps YOU stay focused?
Rome wasn't built in a day. Beyoncé has the same amount of hours in her day as you do. Fall down seven times, stand up eight. When it comes to staying focused, it helps to remind myself of these things. Whatever it is that you want goal-wise, be it physical or not, people who are the greatest at what they do might have heard 1,000 NOs before they heard the one YES that mattered most. What makes the difference is persistence and having the courage to believe in your potential.
What inspires you?
I am a sucker for a self-help book! I'm currently reading You are a Badass by Jen Sincero. I also try to take other instructors' classes as often as I can to draw inspiration; I think it's so important, no matter your profession, to always remain a student. And music! There are certain songs that just transports you to another place! Porter Robinson's "Divinity" and "The Show Goes On" by Lupe Fiasco are two totally different genres, but both songs that do it for me!
Do you have any mantras that energize you?
Whenever you start to doubt how far you can go, remind yourself just how far you've come. That is one of my favorite mantras! We are always go, go, go… we have to remember to be in the moment and appreciate all the battles we've already faced and overcome; it makes the present mountain not seem so tall.
What's the top thing riders ask for your advice on?
Actually, it's mostly about form. I am happy to stay after class anytime to help anyone out and check out settings. I want everyone to feel successful! I also meet a lot of brave people who want to share their stories with me. It's not about me giving advice, but just a post-class talk and it's my favorite thing.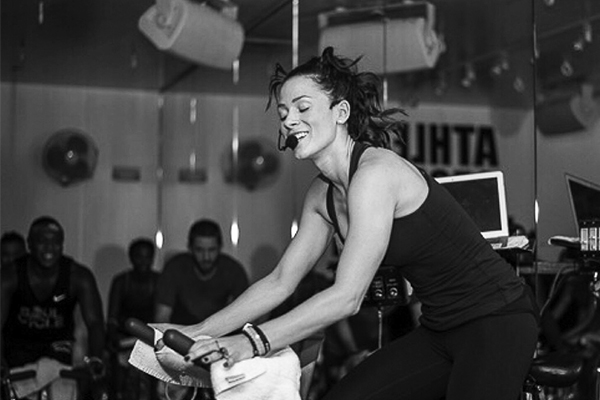 What's the best advice you've ever received?
The best advice I've ever been given came from my grandma. When I was growing up and even now, she tells me, "Your life will be exactly what you make it." If you want to be happy, then be happy. If you want to be successful, then be successful. We can either create 1,000 excuses for ourselves, or we can get out of our heads and out of our own way and do it!
Some say that people can't change — clearly you don't agree. Why?
I think by now you have a pretty good grasp on how I would answer this question! CHANGE! YES! CHANGE! Every single day is a brand new opportunity to make whatever change you want. I remind people riding in my class all the time that you don't have to wait until January 1st to make a change, you don't have to wait for a Monday to make a change… You can make a change anytime you want to. The key to making a change is to choose it every single day, over and over again.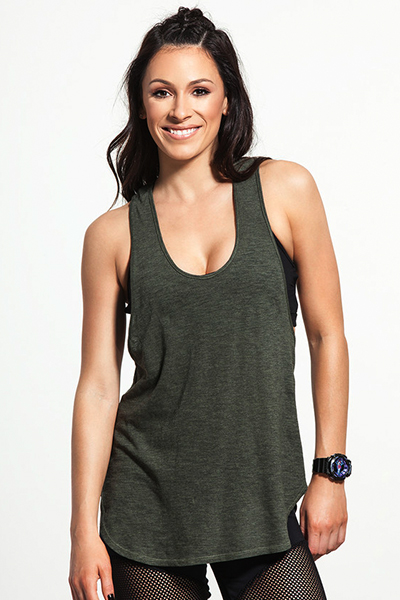 How have challenges made you stronger?
The challenges I've faced in my life have undoubtedly made me stronger because they made me who I am today. We all go through hardships, defeat, rejection; It's our choice what we do with those feelings. You use them as a crutch and make them the reasons why you can't seem to get what you want out of life, or you can choose to turn your obstacles into your opportunities and let them become your backbone and reason for pressing on. I hope to see you on a bike soon!