This Rider's SOUL Journey is Next-Level Inspiring
March 26, 2017
hree years ago, JACQUI MORGAN spent two months on life support, as doctors searched for the cause of her debilitating condition. Once diagnosed with a rare genetic disease, she was able to slowly recover, relearning to walk, breathe, eat and sleep. Now this warrior is tapping it back several times a week in NorCal and says, "I am proof that anything is possible when you are committed to being the best you possible." She shares her incredible story…

At SoulCycle, we're told we are Athletes. Legends. Warriors. And sometimes, if we're up for it, Survivors.


In 2014, I was emaciated at 86 pounds and confined to a wheelchair. I had just been released from the ICU and rehab, where I had spent the last two months on life support. I was 26, and was the "sickest person" the doctors at UCSF had ever seen — because they couldn't figure out what was wrong with me. An otherwise healthy 20-something, in late 2013 my muscles started to breakdown so horribly and rapidly that I couldn't walk, lift my arms over my head, dress or feed myself.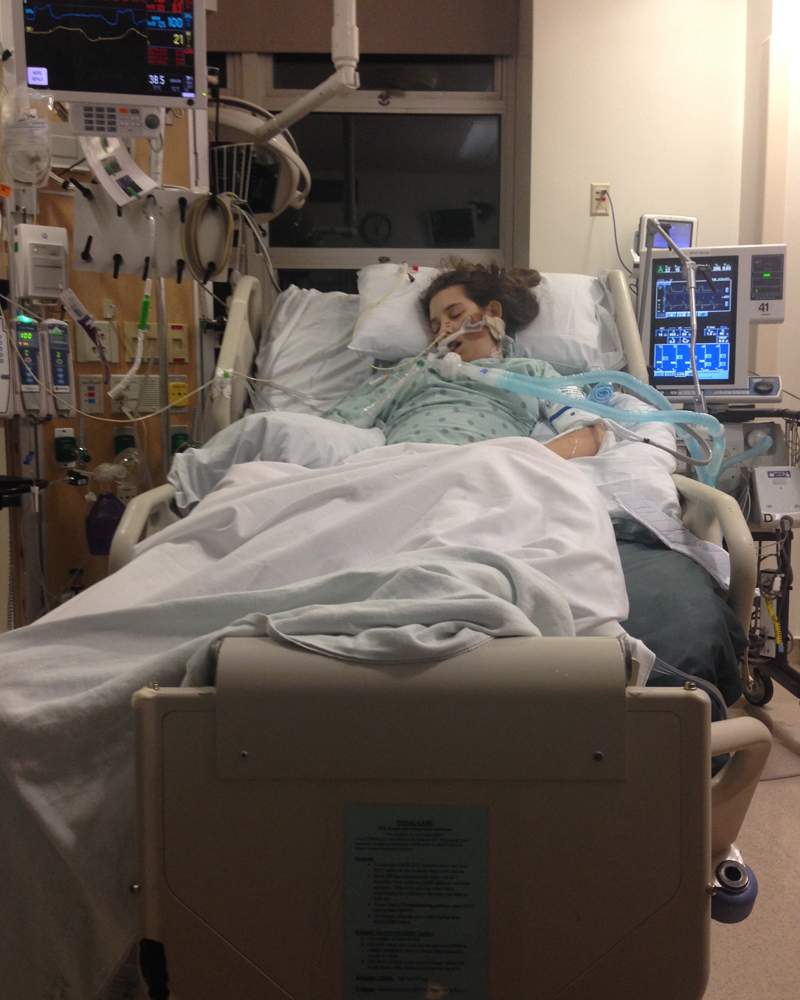 Fast forward to more than two months later, I was hospitalized and on a ventilator when doctors finally discovered that I have an extremely rare genetic disease, and those who have my condition do not survive past infancy. 2014 to 2015 were the years I re-learned how to walk, breathe on my own, and manage my diet and take care of myself so I never find myself in the ICU again. I am now healthier than I have ever been, and that is due mostly to SoulCycle, and my resolve to never give up.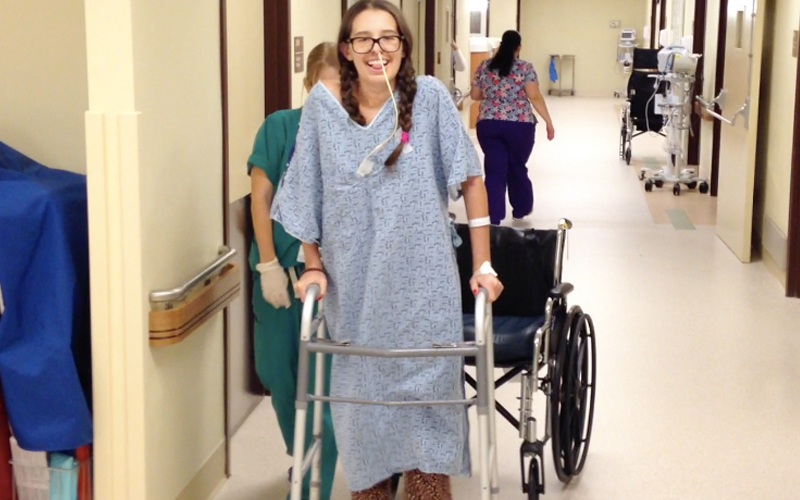 So what happened that made me so sick?
Late in 2013, I started feeling weak and constantly lightheaded. My legs felt like cement and walking was excruciating. Then mundane, everyday activities turned impossible: showering, putting on clothes, eating… even breathing. Eventually I found myself constrained to a wheelchair, dragging myself to specialist after specialist trying to figure out what was wrong with me. My muscles were disintegrating right in front of everyone's eyes, but my blood tests kept coming back as normal. So the doctors sat there, confounded, while I slowly wasted away.
Weeks later, at my parent's house near San Francisco, I didn't wake up. That's when I was rushed to UCSF Medical Center. When I finally woke up, 14 days later, I was completely bedridden and couldn't move anything below my neck. I was on a ventilator, on dialysis, my heart stopped three times and I almost had to have a liver transplant. I was diagnosed with an extremely rare genetic disease, and almost wasn't here to tell this story.
I was in the ICU for six weeks and rehab for nine weeks. After I was released, the doctors said I probably would have a hard time walking again, as my muscles were so deteriorated from my condition and hospital stay.
Then in October 2015, I clipped into my first class at SoulCycle. Still not quite sure of myself (I was like a baby gazelle learning to walk… I fell a lot), I was terrified that I wouldn't be able to keep up. I was also nervous because of what my muscles had gone through, but my aunt convinced me to go with her to the
Marin studio
. I was never even a fitness person before that first class, but after those first 45 minutes, I was transformed. After that, I religiously clipped in four to five times per week.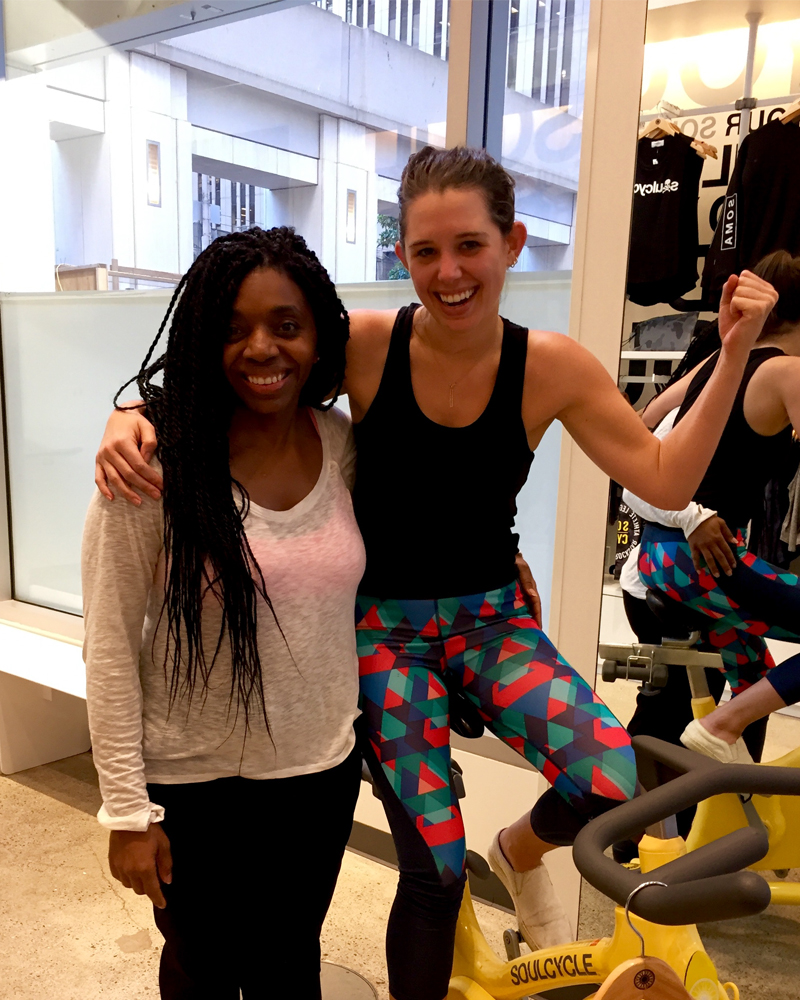 I have never felt so good about myself or about my ability to overcome — and be stronger than I think I am — than I do in those 45 minutes during SoulCycle. So whenever my instructor tells me to turn it up, I think about that time when I couldn't even feel my legs, and how lucky I am to now be on this bike, with this amazing group of people — my pack — experiencing this all together. So I do. I turn it up. Not only for me, but for everyone struggling. For what I've gone through.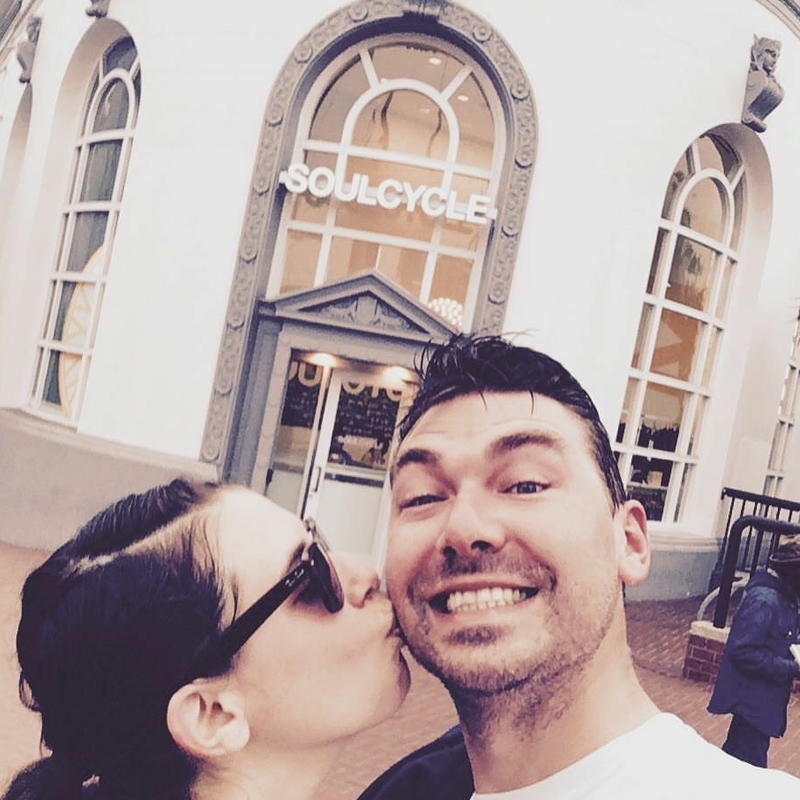 My doctors hail the amount of SoulCycle I do as a true miracle, as someone who went through what I went through shouldn't be alive, much less be able to clip in like this. I am proof that anything is possible when you are committed to being the best you possible. I believe in myself. I believe in SoulCycle. It is my medicine, my joy, my rehab, and my happy place. I don't know where I would be without this community or these 45 minutes.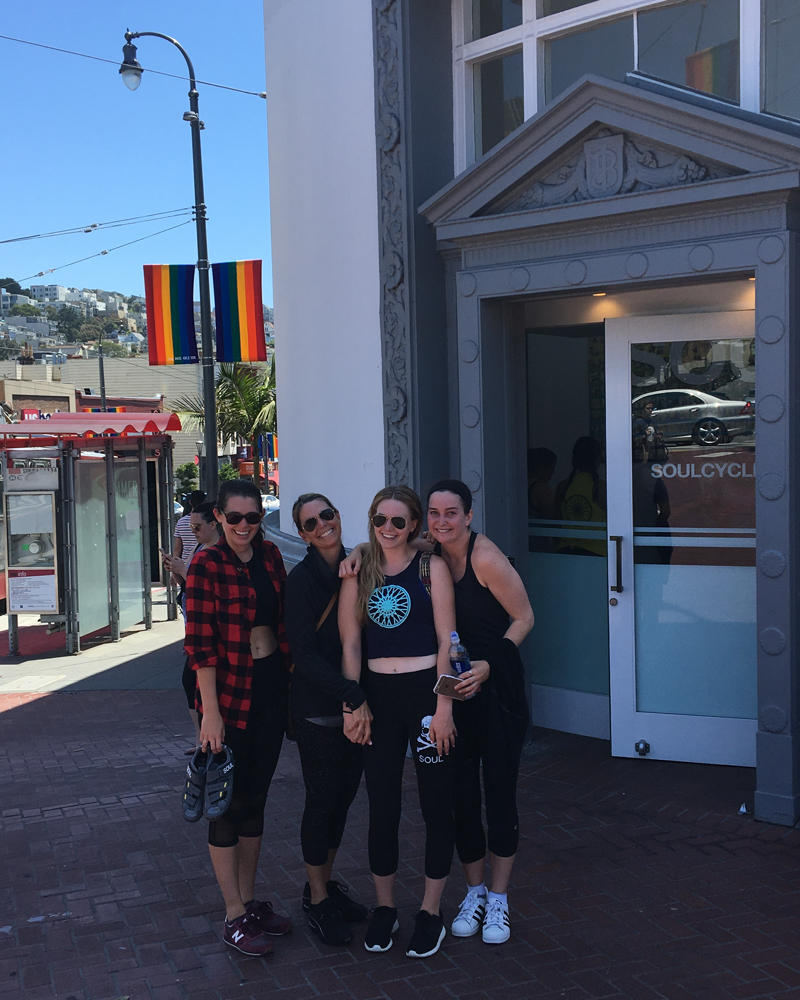 Do you have a SOUL Story to share? Email SOULlife@soul-cycle.com! Want to ride? Click HERE to grab a series and book a bike!