This Rider Discovered Positivity with Every Pedal Stroke
April 21, 2017
etting a gift card for her aunt started ASHLEY PETROSO's SOUL journey — and 300-plus rides later, she's never looked back. She opens up about how clipping in put her on the path toward a happier life.


On January 2, 2015 I decided to take my first class at
SoulCycle Roslyn
. I had given my aunt a gift card for her birthday a few months before since she loved indoor cycling so I thought it was a good class for her to try.
We had no plans that day and decided to sign up for a class later in the afternoon. I had never taken a cycling class before and I did't think it was my thing. I didn't want to ride a bike, I didn't think it would be a good workout and I certainly didn't think it would challenge me.


The minute we walked into that studio I fell in love with the atmosphere. The staff was so helpful in getting our bikes set up and walking us through the positions. My Aunt and I rode last row all the way in the corner. I remember it so vividly. I didn't know what we were getting ourselves into. The room was dark, the music was loud, everyone was stretching and chatting away, waiting for the instructor to start.


The class began and I could immediately feel my body loosening up to the rhythm of the music. I wasn't so concerned about keeping up because I didn't know what was going on; instead I allowed the words of the instructor to take me through the class and just took in everything going on around me. I was mesmerized by the people in front of me and how in sync they were. I remember saying to myself "I want to get better at this."


Class ended and I was dripping sweat. My heart was racing and I couldn't even believe what I just experienced. I may have not done the class 100 percent but I allowed my legs to move and get lost in the moment. I was left with the words "take all this positive energy out of these doors." That, I definitely did.
When we left, I remember my aunt and I talking about how much we loved the class and wanted to go back. We started riding every Saturday afternoon at 12:30 PM. We got my mom to join us so it became "our "thing." We fell in love with Sabine. This beautiful, motivating, woman who changed what cycling meant to me. She became my mentor and my friend. She showed me that I can be a leader and that my voice counts.


At the time, I was unhappy with my job. I was working crazy hours and I had no time to do anything that I loved. I looked forward to those Saturday SoulCycle rides. It brought positivity into my life and it was my escape from everything going on.

In June 2015, I decided it was time for me to make some changes. I got a new job and started right away. The same week my boyfriend of eight years proposed. Things were all falling into place. I was the happiest I had ever been. I started to ride more, which meant I started to form these amazing friendships along the way. I met some of my closest friends through SoulCycle — I think it was because we found a community of people that were willing to work hard, have fun, and we all had the same passion. They came into my life during the most exciting time and we immediately bonded.
When Sabine broke the news to me that she was moving to Philly I was heartbroken. I cried for days straight but I was so happy for her and that others would be able to witness her greatness.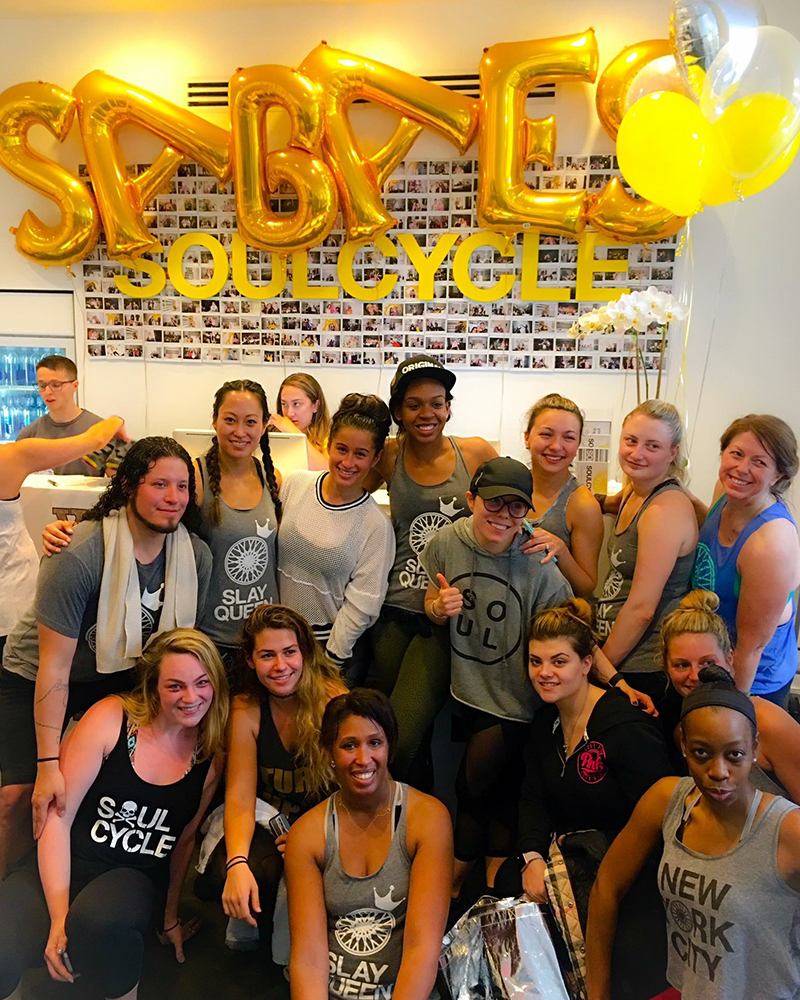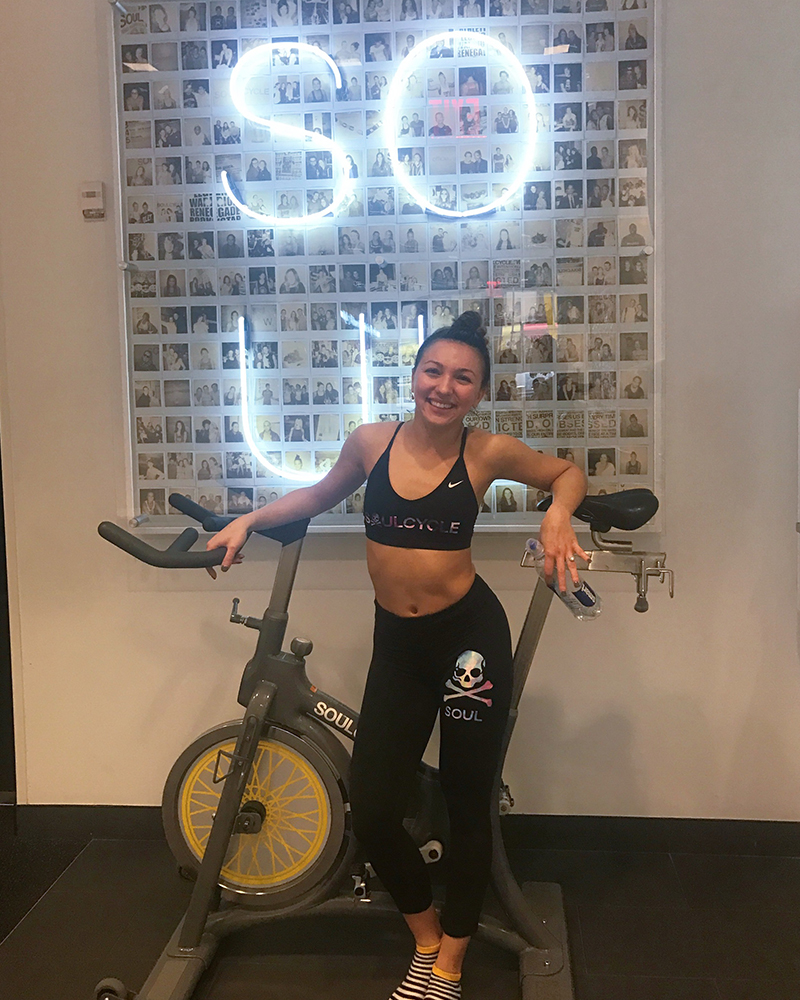 Over two years later and 300 rides later (I just celebrated my 300th ride!) I still love SoulCycle. Honestly, I think I love it more than ever. I have been changed by the instructors. So I need to call out a few!
•
Jade
brings so much positivity into every class. No matter how bad my day can be, I leave her class feeling as though I can conquer anything. I feel more centered and I know that the energy that is in that studio I will take right out the doors with me.
• I don't work or live in the city but once I took
Trammell
's class, I knew I had to find a way to make it at least once a week. I have seen so much growth in my riding, and I have developed so much strength as a person from taking his class. I have learned to live my best life, and be my best self.

• I watched Jera's journey to becoming an instructor evolve. Being in her class makes me feel so proud. She shows her riders that you can do anything you put your heart and soul into. She radiates happiness and positivity in every ride.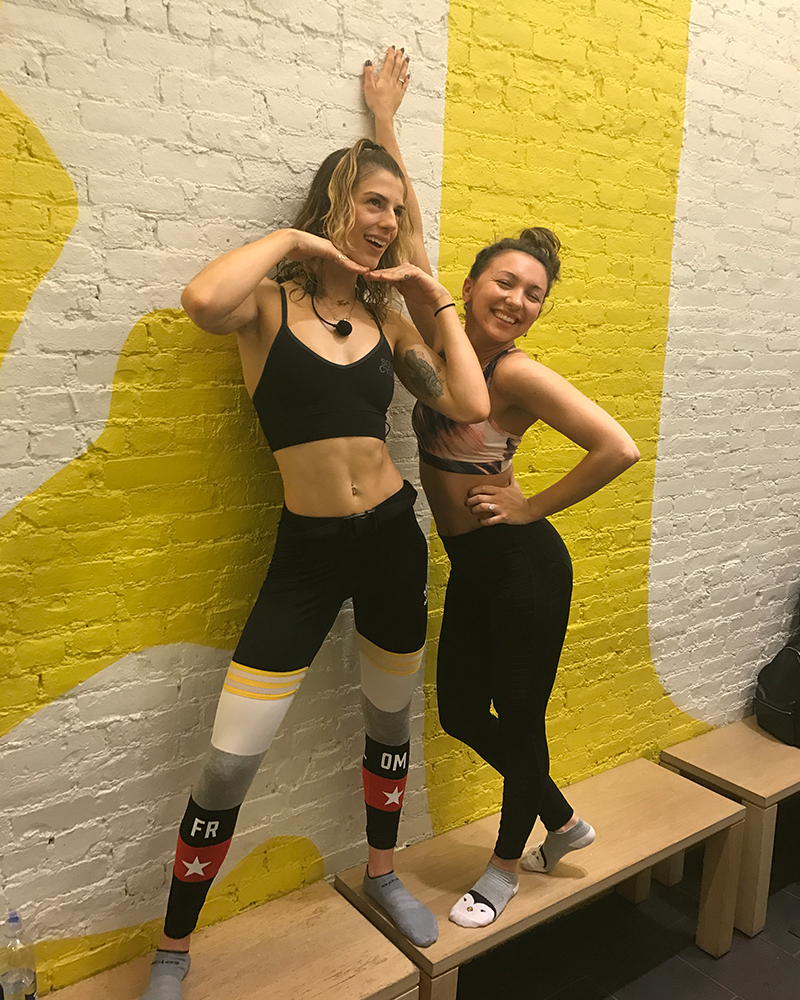 •
Jo
is this little ray of sunshine. She has this incredible energy that is contagious. If you are having a bad day, she will turn it around. I may not get to ride with her often but when I do, I appreciate every moment with her!
Do you have a SOUL Story to share? Email SOULlife@soul-cycle.com! Want to ride? Click HERE to grab a series and book a bike.