This L.A. Rockstar's SOUL Transformation Will Inspire You
February 20, 2017
Since her first ride nine months ago, LAUREN ANALLA has dropped 45 pounds and 20 inches, but more importantly, she's found her tribe." Now she says, "I have become the most confident, mentally strong, and happiest that I have ever felt in my life." Here's her story…
"No one will ever know if you cancel." This thought played on repeat in my mind as I sat in the WEHO SoulCycle parking garage 20 minutes early for my first class. My mind ran through the gamut of emotions. Recently, I felt stuck in a victimization mindset, and sat revisiting a lot of experiences that I perceived were impediments, still searching for a feeling of why I shouldn't go to class today. Sadness hit, when I thought of my grandmother's struggle with Alzheimer's, and the last four years I took to care for her. I missed her horribly, and maybe just needed the day for myself?
Fear hit, when I thought of how I had recently moved to Los Angeles with a finance degree to pursue an acting career, quickly surrounded myself with friends that touted a culture of apathy and cool, and felt more alone than ever. Maybe throwing myself into another new situation wouldn't be good? Anger hit, when I realized the loneliness reared its head in unhealthy habits, as well as an additional 60-pound weight gain, which wreaked havoc on my self-confidence, depleted my usual upbeat personality, and had even caused family members to worry. This last thought brought me back to why I had come to SOUL in the first place: weight loss. Lose the weight, and I won't have to come back.
*ATTENTION: if you have not taken a class with
Victoria Brown
or
Pixie Acia
, then you have my permission to stop reading this post, and IMMEDIATELY book a bike in one of their classes. However, I am not responsible for the new addiction that will undoubtedly take over your life. *
I rode the elevator rehashing details of the class: Monday, May 30th, 2016 at 8:30 AM with Victoria Brown at
WEHO
. As I rode the elevator, I examined the long sleeve hoodie, which I had already deemed I would wear the entirety of the class despite what I had read about it being hot in the room. I tried to remember what bike number I had booked, but couldn't. All I could remember was when I booked the bike, I didn't call for the first timer rate; I paid full price. I wanted to fly under the radar, look like I belonged, and not do anything remotely embarrassing. I felt the fear of intimidation and inferiority building as I walked toward the studio, because I assumed SoulCycle was only for the fitness elite, the aesthetically gifted, the upper echelon of fitness models of LA, and not for a 23 year-old with hit-or-miss stamina, in baggy workout clothes, a catawampus top knot, and dried toothpaste still in the corner of her mouth. I walked in through the doors at my highest weight, my most self-conscious, feeling like I had lost all mental fight, and was met by the kindest front desk staff.
Lugene, who I would later come to love, helped me feel at home, set up my bike, and showed me how to clip in. I started to pedal then stopped, because I felt I should save all energy for the uncertainty of what was to come next. Suddenly, this smiling, gorgeous fitness model, with a high ponytail came bouncing into the room with such a spring in her step that it oddly made me feel like her athleticism and energy were contagious. She entered the room so coolly and confidently that I then couldn't make eye contact with her. It was seeing an example in front of me of everything I wanted to be, and yet felt was so unattainable. She asked if anyone was new to which I responded with a half hand raise, still looking at the ground pulling on the sleeves of my hoodie. HOODIE, PEOPLE. MAY I REMIND YOU. THE ENTIRETY OF A SOULCYCLE CLASS. But I digress. Victoria floated down off the podium, walked to my bike on the second row and said with the biggest smile, "Hello, gorgeous, my name is Victoria. What's yours?" As small as it seems, it made the biggest impact on me. It shattered any of my last preconceptions of SoulCycle, the rest of my nerves, and gave me my first glimpse of how SoulCycle is so much more than a workout.
The majority of my first class, as I'm sure everybody experiences, was a blur. I remember crying to the song "Let It Go" by James Bay after arms, looking at the Athlete, Legend, Warrior, Renegade, Rockstar mantra on the wall, and feeling so inspired as Victoria stated "all it is, is saying yes to yourself" and "how you see yourself is how the world sees you, so treat yourself with kindness." I was hooked.
I began following Victoria to every class she taught. I doubled and tripled with her five days of the week. Over the course of four months, I lost 36 pounds and 16 inches, which couldn't have happened without her. She has such command and power in a room that I can only liken it to that of a big budget studio film or major sporting event. She brings such a unique escapism to the room that it's impossible to mentally drift, it's impossible to not feel pushed to your limit, it's impossible to not feel anything but invincible and most importantly capable of achieving anything inside and outside of those walls. Her class is the most beautiful mix of catharsis and creation.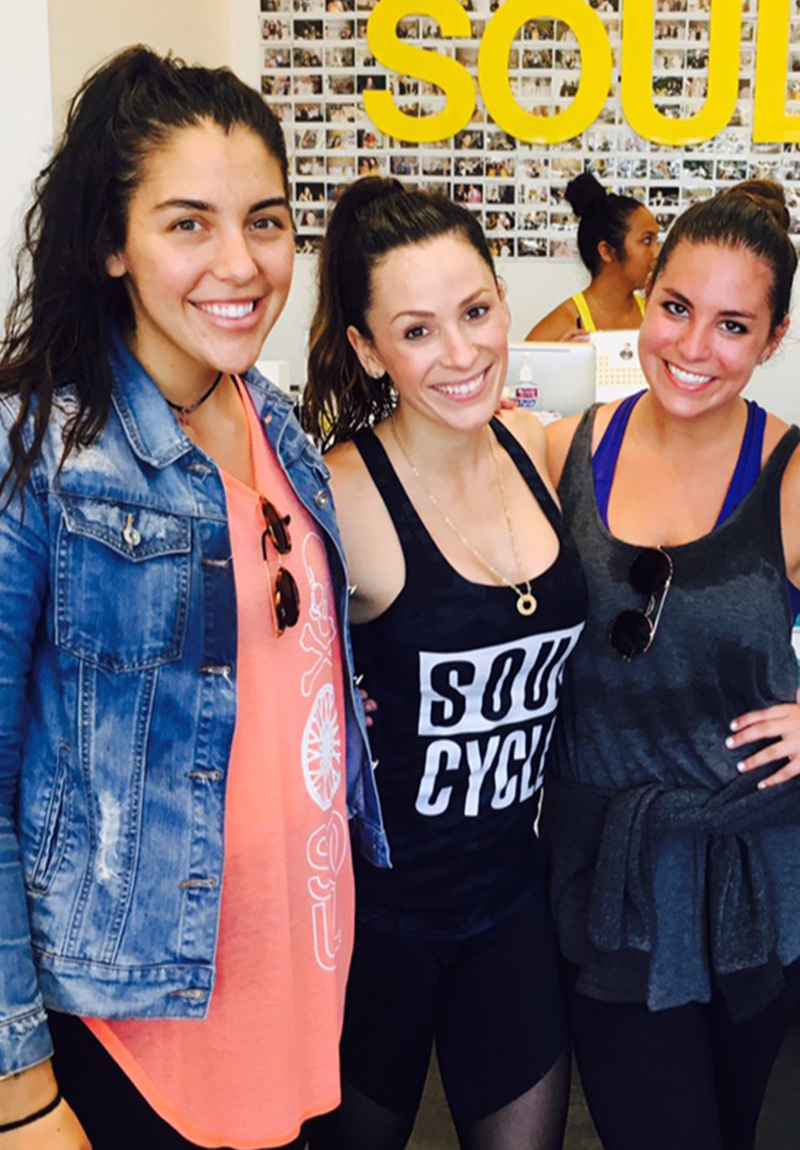 She made me realize that "everything was so much more mental than it ever was physical," and that "it is always just about trusting yourself." She helped me lay the foundation for the positive self-talk, and the mental strength that I thought was no longer possible to attain, and on top of that, gave a killer workout with dope music, every time. To say she is special is the understatement of the year. Over the course of 133 rides with VB, my life had completely changed. So, when she broke the news that she would be moving to D.C., I cried for a full day.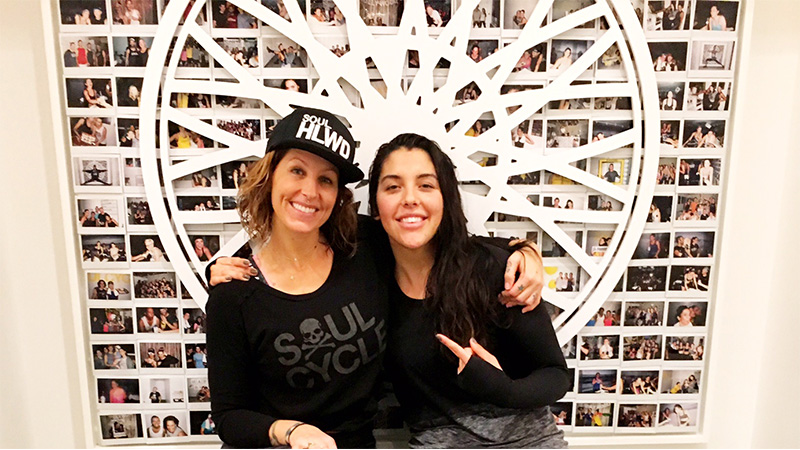 Enter Pixie Acia. I had heard Pixie had one of the toughest classes, and that engendered that same nervous energy I had on my first day. So, I went to her 1:00 PM class at BVHL, and haven't stopped since. Pixie radiates beauty, not only in her physical form and strength, but also in how she glows with empathy, compassion, and realness. It is evident in how she treats every rider in her class. When you work with Pixie, she cares about each individual's physical and mental precision, so that they're making the most of the time they've invested in their workout.


I will, also, go to my grave saying Pixie is one of the hardest trainers in America. She has pushed me to limits that I didn't even know existed. She, also, knows her riders inside and out. One class specifically, I was clearly playing mental Olympics with myself, and she could sense it. She said, "Lauren, whether you're doing it for your grandma, for yourself, for your goal, just keep your head up, and keep pushing forward, you've got this." With that encouragement, I then finished strong, and still count it as one of my very best classes at Soul. She even let me ride podium for her for the very first time at that same BVHL 1:00 PM class, and afterward, I was so overcome with emotion by how much she had helped me grow, encouraged me, and the beauty of the collective consciousness that is specific to her room that I broke down in tears, and afterward, called everyone I knew to tell them how incredible it was, incoherently, through sobs.
I wish these two warriors, Victoria and Pixie, could see a headcount of the number of lives they've changed, and the ripple effect they've made in this world. I wish these two rockstars could see how their vulnerability and honesty in the room makes others feel like they're not alone. I wish these two legends could see the physical, emotional, and mental growth and liberation that they have sparked in their riders. I wish these two strong, talented, beautiful, emboldening women could see how much they've impacted another young woman in helping her dig deeper, fight harder, believe in herself more, and breathe so much easier on a daily basis. I don't think I'll ever be able to verbalize just how grateful and indebted I feel to them, but each pedal stroke of mine will forever be filled with gratitude, love, and admiration for these two special souls.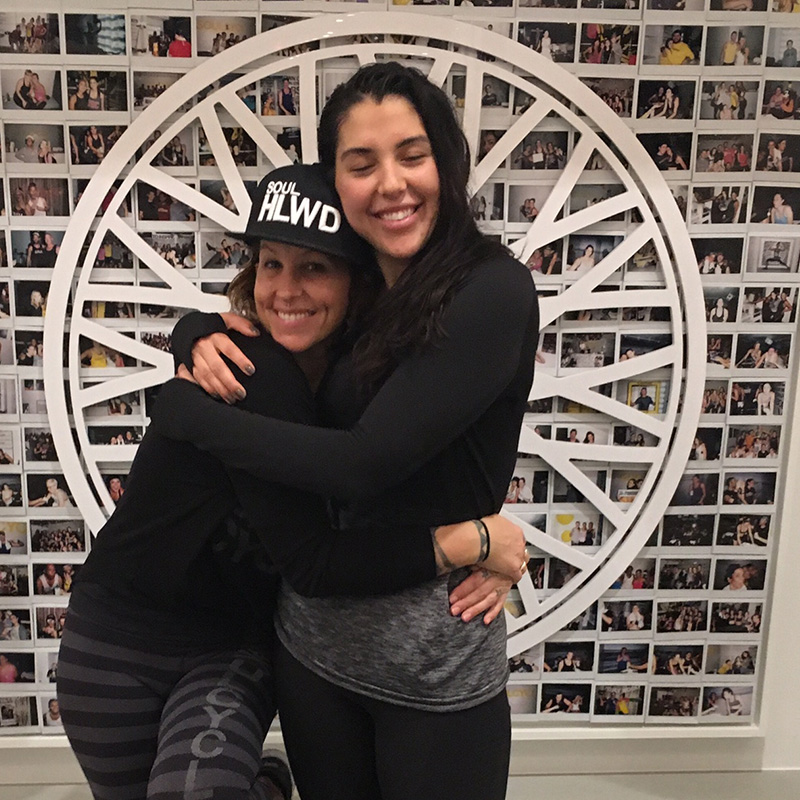 So, now as I approach having become a part of the SoulCycle community for close to nine months, approaching 45 pounds down, close to 20 inches lost, riding 40 to 50 times a month, about to reach my 400th ride by the beginning of March, I can only laugh at the thought of that first day when I was just there for quick weight loss, and then thought I would leave. I found so much more. I found I was inspired to begin teaching my own indoor cycling class three to five days a week; I started cross training and boxing; I have auditioned for the SoulCycle instructor training once and will continue to, and I have become the most confident, mentally strong, and happiest that I have ever felt in my life, all things I would have never thought I could truly achieve. Best of all, I found my tribe. While we're so fortunate to have inspirations like Pixie and Victoria leading the pack, I can't forget what a major source of inspiration the community is as well.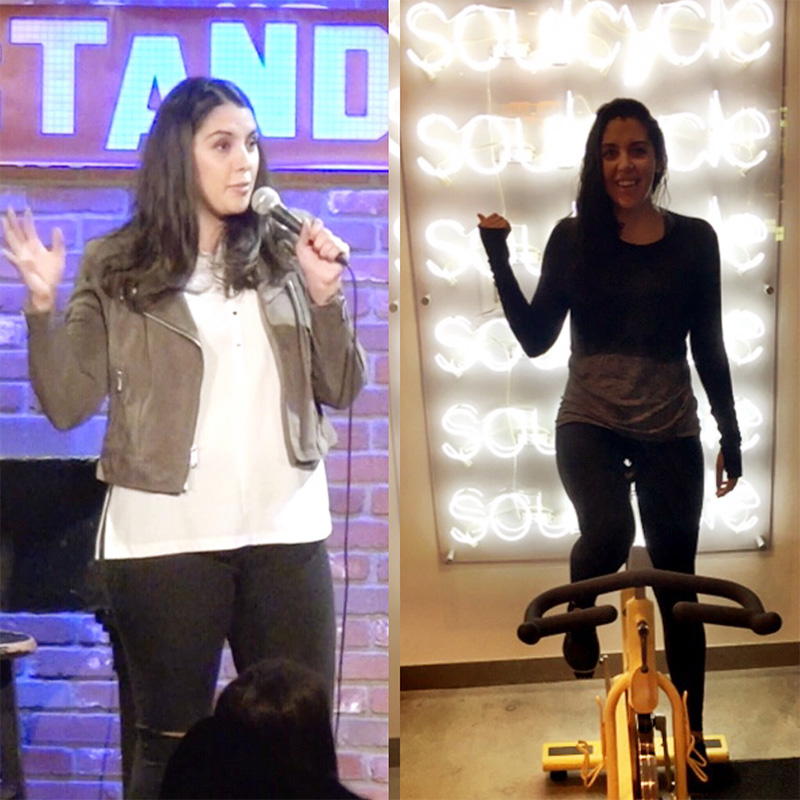 I know if I've had a bad day, I can see Silvia and Irene, and their presence and energy inspire me. I know if I'm needing strength to carry me through class I can, look to Reza or Ilan or Ryan or Alana in order to get the support I need. I know if I just need some kindness, I can always look for Jeannie's, or Paul's, or Janet's, or Jadine's, or Brad's, or Michael's smiling face. I know if I'm feeling like taking four Soul classes in a day, I can call on Doreen or Zack, and they will ride all of them with me. I know if I need to feel like a badass, I can take
Madeleine Starkey
's class, a great instructor I recently met, but already feel like we're "Soul-mates" as well. I know if I want to make class an all out dance party, I can call on Jacey or Troy. I know if I want to fly across the country from L.A. to D.C. to ride in my girl Victoria's sold/"souled" out classes, I can call on Monica to do it with me. We did just that, and Victoria set aside three entire days to put her life on hold, put me up in her apartment, show me around D.C., and have the most ideal time.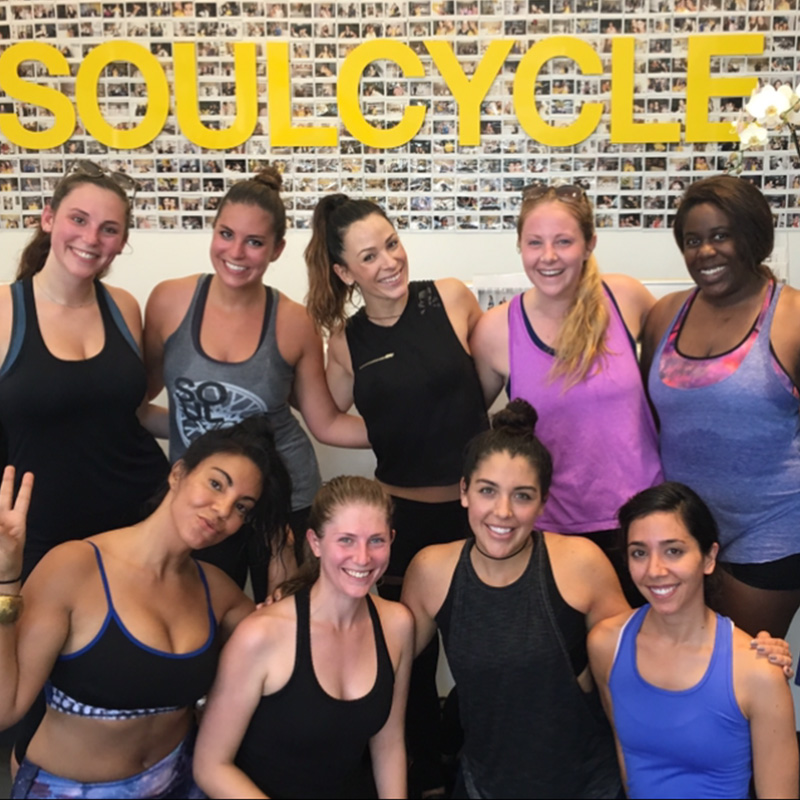 SoulCycle is made up of individuals that continually make it cool to work hard, to be passionate, to be accepting, and to push to a momentary edge, together. You can't find that anywhere else. So, if you're struggling with whether or not to take the next step and try SoulCycle or make any kind of change, I can leave you with a quote by Norm Howe. "In the dark, is it better to move or to stand still? If you stand still, you won't bump into anything…but you won't find the light either." I'm forever grateful I got out of my car that day.
Do you have a Soul Transformation to share? Email SOULlife@soul-cycle.com! Want to ride? Click HERE to grab a series and book a bike!