The Story Behind Sean's Evolution Ride
January 27, 2016
"You Tell Me That it's Evolution"
I got my first LP player when I was four or five. Growing up in the early 80s, LPs were still a viable format. I listened to "Thriller" as well as Raffi and The Berenstain Bears on that thing.
I got my second LP player when I was around 14 and with it, a copy of every Beatles album. I still have those same LPs to this day and consider the music contained within them almost biblical in nature. It seems as if so much else stems from those songs and that rock and roll knowledge cannot be complete without a firm grasp on The Beatles' catalogue. (Below is a photo of me at age 18 at Abbey Road.)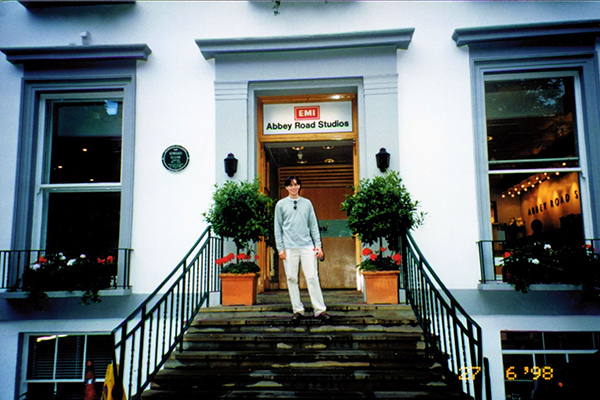 What has always amazed me most about their work though is its accelerated rate of growth. It was always quality but in seven short years it evolved dramatically.
Since I started teaching two years ago, I've always loved doing Beatles rides as it's music that is very close to my heart. My first ever theme ride was a Beatles class at W77th. The first time I did Abbey Road as an album ride (below) remains one of my favorite classes to date. But I think what I have coming up will top them all.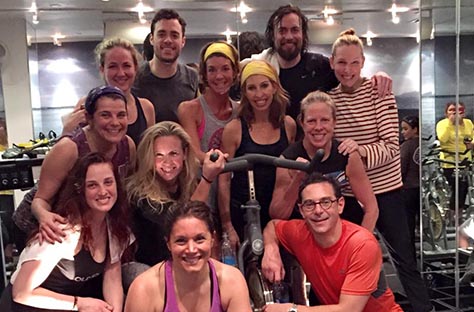 This Saturday at 6:00 PM at E83rd, I'm doing what I'm calling an "evolution" ride. It will be a 90-minute class in which we can all collectively experience that incredible transformation the Beatles' music made in seven short years. Every studio album will be represented and the playlist will flow in chronological recording order. So we begin with songs from "Please Please Me" and end with songs from "Abbey Road." I'm pouring my heart into this one, and I'd encourage you not to miss it.
These albums are each such stand-alone greats but as a whole paint such an incredible picture.
PLEASE PLEASE ME (1963) – Already breaking ground, the Beatles was one of the first groups to both write AND perform their own songs. It was largely recorded in one 13-hour session with "Twist and Shout" saved for last. I love Lennon's vocal on that track — so raw and powerful.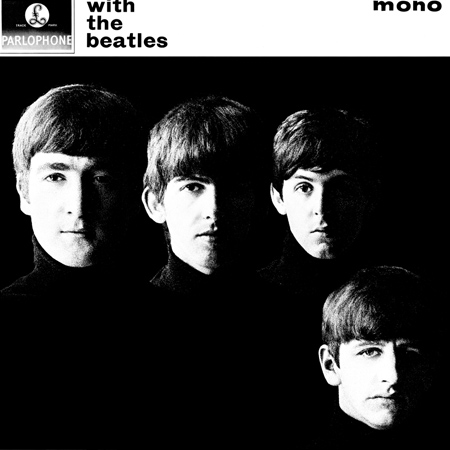 WITH THE BEATLES (1963) – Of their early work, this album has actually become my favorite. "All I've Got to Do" and "Hold Me Tight" are just such perfect pop songs.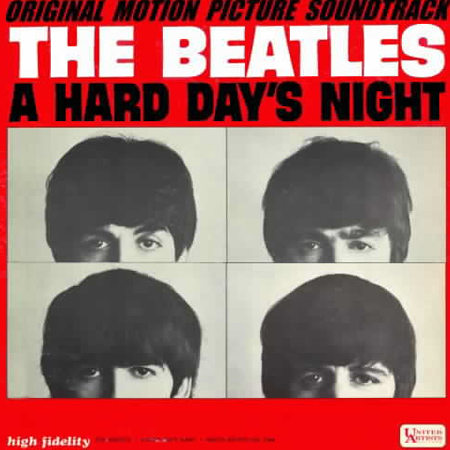 A HARD DAY'S NIGHT (1964) – A BIG leap forward I think. Still wonderful pop music that is expertly crafted, but it is somewhat darker in nature. "If I Fell" and "I'll Be Back" start to bring a sense of loss and longing into their lyrics.
BEATLES FOR SALE (1964) – EIGHT DAYS A WEEK. How many songs fade out? Tons. How many songs fade in though? Eight Days a Week does. This is where you can hear them start using the studio as an instrument.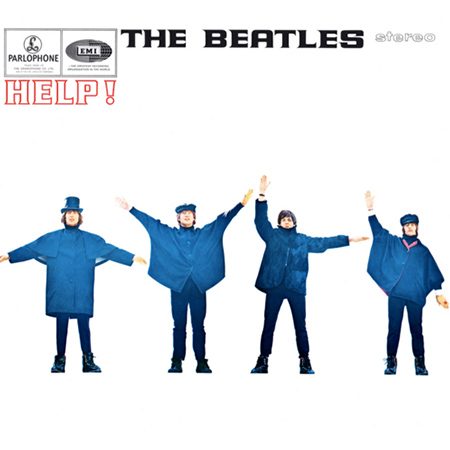 HELP (1965) – An amazing album that clearly brings new Dylan-esque lyrics to the forefront. What stands out for me here though is Ringo's drumming. It's on this album that he really starts to leave conventional patterns behind and adopt his own groove.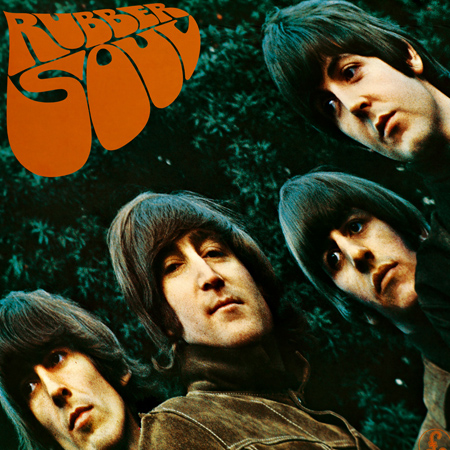 RUBBER SOUL (1965) – Already – three years and five albums since their debut – now unrecognizable from their original artistic selves. "Nowhere Man," "Norwegian Wood," "Michelle," "In My Life." These were songs with haunting, resonant auras.
REVOLVER (1966) – My favorite of them all. To me, the perfect combination of their early pop perfection and their later depth – all with a heavy dose on top of it. Everything about it, from the orchestral grandeur of "Eleanor Rigby" to the acid raga of "Tomorrow Never Knows" is pure perfection to my ears.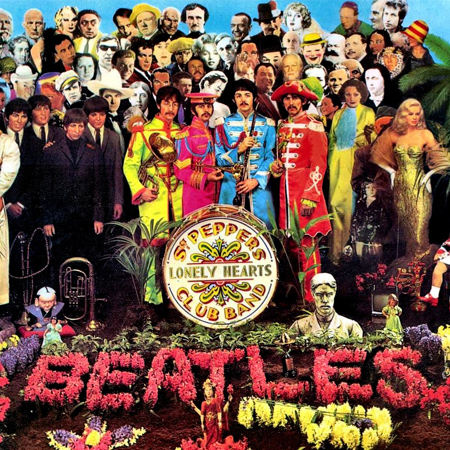 SGT. PEPPER'S LONELY HEARTS CLUB BAND (1967) – What could I possibly say about this album that hasn't already been said? It's a classic and for good reason. I think it's still groundbreaking and revolutionary nearly 50 years later.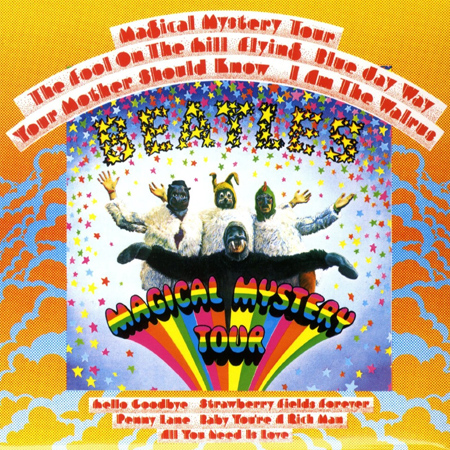 MAGICAL MYSTERY TOUR (1967) – Alex Bigler, a huge Beatles fan herself, once said to me that she thought ELO's "Mr. Blue Sky" could have easily been on Magical Mystery Tour and I think that sums it up perfectly. Their quality is so high at this point that any track on the record could – for another band – be their biggest hit. It's a record that is often overshadowed by "Sgt. Pepper's" but to me it is just as powerful.
THE BEATLES (WHITE ALBUM) (1968) – At some point I'm going to do a "White Album" ride. So many of my favorite tracks are on this record. They do away with some of the psychedelic embellishments and start to find their own individual voices. On this album, you can hear Paul, John, and George in particular each moving in very different directions.
YELLOW SUBMARINE (1969) – Really just a soundtrack album. Though how "Hey Bulldog" is not a staple of classic rock radio confounds me.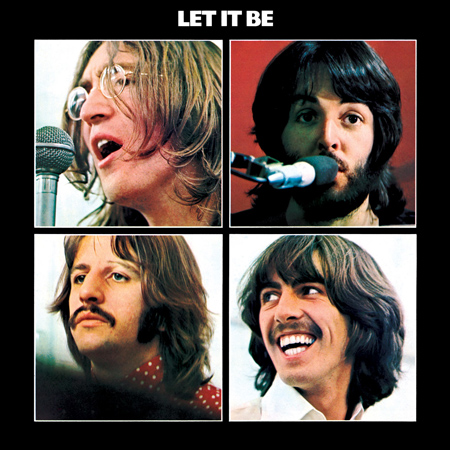 LET IT BE (1970) – Recorded first, but released after "Abbey Road," this to me is their saddest record. The split that you hear on The White Album becomes evident — it was time for them to move on. They are all amazing tracks on here but for me this album is summed up by "The Long and Winding Road."
ABBEY ROAD (1969) – Released first, but recorded after "Let it Be," this was their swan song. And what a record it was. Warm and lush in its production, both playful and poignant in its lyrics, it's everything that was best about them. How can you possibly go out on a higher note than a swelling orchestra over the line "and in the end, the love you take is equal to the love you make"?
I've never sat down and actually listened to this transformation. I can't wait to do it on Saturday and hope you'll join me.
Catch SEAN's 90-minute EVOLUTION RIDE this Saturday (1/31) at 6:00 PM at East 83rd Street! Click HERE to grab a bike.
Questions or comments? Email blog@soul-cycle.com!
MORE FROM SOUL