The Perfect Day in Montauk
July 29, 2015
Are you ready for the perfect Hamptons getaway? Yup, we're talking Montauk. SoulCycle rider and travel writer ALYSSA SHELASKY gives us the inside scoop on why you should sprint out to The End — and exactly what to do when you're there…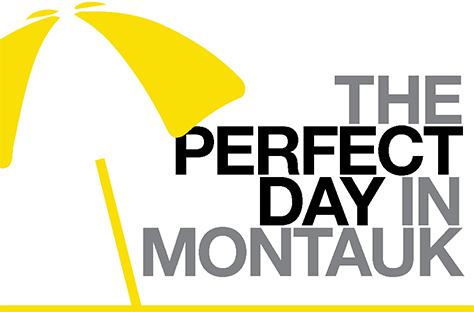 It didn't take ten steamy episodes of The Affair to remind us that Montauk is the sultry-sandy escape of which fantasies are made of. (Of course, flashes of Joshua Jackson on a pale pink dune never hurt the summer imagination.)
The farthest terrain on the East End, the "end of the world," is one softly lit montage of lobster rolls and ice cream shops; tattered Beastie Boy tees and luxe Calypso St. Barth tunics; afternoon rose, evening flirtation and a sense that every day is a Sunday.
Back in the 70s, Montauk was an elusive haven for artists and surfers; today it's — love it or leave it — pretty much the most popular town in the Hamptons. Call it rich bohemian. Call it vagabond chic. Just call your friends, grab a colorful caftan and a floppy straw hat — and get out there.
Because the coolest thing about Montauk? Now there's a SoulCycle — and really, the airy, new studio (located in the old Montauk movie theater) is reason enough to make a trip to the End. Here's what the perfect day in Montauk looks like to me...
8:30 AM: CLIP IN AT SOULCYCLE
The best way to start your day is with a SoulCycle ride, of course. The brand-new studio (15 S Edgemere St) is bright and beachy, with lots of space, several changing rooms, restrooms and tons of lockers. The retail section is dangerously tempting — but who doesn't need more crazy-cozy sweats (not to mention, SC gear makes for the best hostess gifts… hint, hint). Classes exude the classic SoulCycle spirit and sweat that you've come to expect, and the instructors — which rotate weekly but often include rockstars Lindsay Waxer, Emily Turner and Lauren Bruker — bring all the magic plus some extra-strong summer muscle and hustle. But after you've left it all on the bike (and please do!), what comes next?
9:45 AM: BREAKFAST
Post ride, head over to Joni's (28 S Etna Ave #9) to refuel with an almond latte, breakfast burrito and Chris Martin sighting at Montauk's earthy, adorable and always-booming go-to breakfast spot. But hit the ATM first: This spot is cash only! (jonismontauk.com)
10:30 AM: EARLY SURF
Surf Culture is practically a religion in Montauk, so if you want to fully submerse yourself in the local's way of life, a wetsuit is required. Air and Speed (795 Montauk Highway) will hook you up with an instructor, a board and uniform. (airandspeedsurf.com)
12:00 PM: BEACH DAY
Head straight to Ditch Plains (Ditch Plains Rd), the best beach (to surf-stalk, socialize, or snooze). It's also home to Montauk's famous lighthouse built in 1796. Another option: Main Beach has free parking, ongoing surf camps and nearby bars. For a healthy alternatively to junky beach snacks, stop by Happy Bowls — an Açaí Bar at 805 Montauk Highway, owned and operated by local resident, Tyler Davis (brother to professional women's surfer Quincy Davis). The smoothies can't be beat. (happybowls.net) or load up at Montauk Juice Factory, which is only two blocks from the beach at 12 South Etna Avenue. Try the "Liquid Sunshine." (montaukjuicefactory.com)
2:00 PM: LAZY LUNCH
Why go for $42 Cobb Salads and whatev-crudité, when you can grab a bottle of Wölffer Estate rosé from White's Liquor Store, pick up fried chicken from family-owned Herb's Market, and bask in the sun with some tapestries and gossip mags? (http://herbsmontaukmarket.com)
4:00 PM: AFTERNOON SHOP
You can't go home without some souvenirs, right? Melet Mercantile (102 Industrial Rd), a whimsical warehouse for one-offs like vintage surfboards, seedy paperbacks and frayed hoodies is a favorite shop for the cool, creative Montauk set. (meletmercantile.com/#retail) What's that? You're in need of a last-minute beach cover-up or cocktail party stunner? You can't go wrong with Calypso St. Barth (99 The Plaza), which feels like a stone's throw from just about everything in town. Your pretty purchase will dazzle for every summer to come – their dresses are worth every penny! (calypsostbarth.com/montauk)
6:00 PM: DINNER TIME
No matter what you're in the mood for, Montauk's got plenty of options:
* The Inlet on Lake Montauk (541 East Lake Drive) is hands-down the fish and sushi favorite for food-fussy Montauk insiders. inletseafood.com
* Crow's Nest (4 Old West Lake Drive), which the cool kids love for rosé under the sunset with fresh ricotta and fluke crudo. If you go, arrive on the early side to snag a spot under the tea lights with the all lovely beautiful people. crowsnestmtk.com
* Ruschmeyer's (161 Second House Road) is having an extra special summer with brotherly culinary princes Max and Eli Sussman in the kitchen and a daily-changing menu. Don't miss the late night eats on Saturday, and seafood boil on Sunday; there's also a Thursday night house party with a ping pong tournament where the "winner winner gets a chicken dinner."
9:00 PM: DESSERT
If you forget everything on this page, please just remember these three words: John's Drive-In (695 Montauk Highway). Because this is, no doubt about it, our favorite ice cream shop in the Hamptons if not the country. Home-made, hand-churned, unforgettable flavors… especially mint chip and cherry pistachio. Plus rainbow sprinkles for days.
… AND IF YOU'RE STAYING OVER
While there are endless options of salty-air'ed rentals and spare rooms to crash, Gurney's (290 Old Montauk Highway) has undergone some major changes ultimately winning as the "it" place to stay this summer. Be sure to ask to stay in the renovated wing! The 1,000 foot long Beach Club provides the only on-beach food and beverage service in all of the Hamptons, and they just launched a brand new summer music series called "Rolling Stone Presents."
gurneysmontauk.com
GETTING THERE
Why face road-rage-worthy traffic on 27 when you can hitch a ride? Book a spot on the Cannonball train (mta.info), which leaves Penn Station at 4:06 PM on Fridays and blasts non-stop to Westhampton before pulling into Montauk in a civilized two hours and 46 minutes, just in time for dinner. More of a jet-setter? Check out Blade (flyblade.com), an app that allows you to ride share on a helicopter. Yup. Or book a seat on Gotham Air's new Bell407GX helicopters! Take a 45-minute chopper ride directly from the city (Wall Street Heliport or East 34th Street Heliport) to Montauk (Montauk Airport) with pricing starting at $625 one-way. (gothamair.com) The jealousy-inducing ride is super-luxe, and reservations surprisingly aren't too tough to snag. Up, up and away…
SoulCycle Montauk is located at 15 S Edgemere St. To book a bike, CLICK HERE or call 631.842.1044.
Questions or comments? Email blog@soul-cycle.com!