The Music That Motivates Rachel Rivas
January 4, 2016
Instructor RACHEL RIVAS opens up about how she creates her playlists, which songs she's obsessed with and why she's letting the pack pick her upcoming theme rides at Mount Vernon...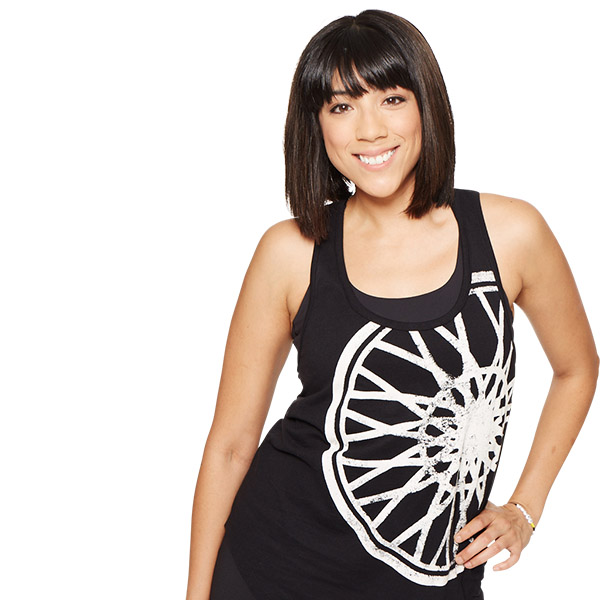 How does music inspire you on and off the bike?
I didn't realize until I became a SoulCycle instructor how many different genres of music I love and how each of them inspire me on and off the bike. I find myself listening to classical music when I am trying to decompress/take a break from my Soul world. Surprisingly, that's even made its way into a class. It's so hard to listen to music without wondering if it would fit in an upcoming playlist. On the bike, I'm inspired by anything with a hard hitting beat, dramatic build or fun melody.
What was your favorite song of 2015?
Ahhh!!! That's such a tough question! I'm giving two:
1. On the Bike: "Addicted to a Memory" by Zedd
2. Off the Bike: "Electric Love" by BØRNS
Amazing picks! Last year brought some great music. So what is your favorite song of the moment?
"Hymn for the Weekend" by Coldplay
Do you have any go-to musicians when making a playlist?
The music varies so much from day to day and week to week, but I definitely have artists and DJs that seem to always find their way in a playlist — Kanye West, Zedd, Jump Smokers, Coldplay, Drake, LCD Soundsystem are just a handful!
Take us through your process of creating amazing and unique playlists for class.
I've gotten in the habit of making my playlists about two hours before class. Not only is every day so different, but the way I feel in the morning is so different from my evening classes. I try and focus on how I'm feeling in that moment on that day and go from there. It's crazy how much things like the weather, missing family and friends in Texas, feeling excited or just trying to work through something can affect a playlist. It's a process!
Your boyfriend is a musician. How does he influence your musical taste?
He's so passionate about music that it's hard for me not to be inspired and influenced by him everyday. He's introduced artists like The Avett Brothers, Sugar & The Hi Lows, Sara Bareilles, and obviously himself (shout out Keelan Donovan!) that have all made their way into my class. I still stay true to the little indie dance music-loving girl I am, but it's been fun incorporating these new genres in and out of class.
Does he ever have any input in your playlists?
All the time. He tries to ride as much a possible when he's not on tour so definitely makes little suggestions when he's coming to class. Sometimes I can fit them in and sometimes (who am I kidding — a lot of times) it's a hard "no" — LOL. I honestly think he would be happy jogging to John Mayer or Adele for 45 minutes.
And tell us about the RIDER'S CHOICE RIDES you're leading?
SoulCycle riders love a good theme ride. I've done everything from Janet Jackson to Justin Bieber vs. Zedd. There's something about singing along to your favorite artist or song while pushing yourself through a 45-minute workout that is so great. We started noticing riders come up after class and ask when we would be doing a specific theme ride. After a couple months, we made the decision to give the riders the opportunity to vote on the theme rides they've been asking for. I can't wait to see which one they pick!
Amazing. And if you could see any band or artist live in 2016, who would it be?
Ugh! Too many to name, but there were a couple artists that put out amazing albums this year that I'd love to see live: Justin Bieber and Coldplay!
MORE FROM SOUL