The Cause Close to Bevin's Heart
May 18, 2017
ung cancer claimed the life of instructor BEVIN PRINCE's grandmother and it affects hundreds of thousands of others every year. After hosting a ride to support LUNG FORCE, a movement to fight the disease, Bevin opens up about what the cause means to her and how she's preparing for a special walk this weekend.

Tell us about your ride for LUNG FORCE.
This is our second year hosting a charity ride to support the American Lung Association's new movement to fight lung cancer called LUNG FORCE. Each year LUNG FORCE hosts a walk in NYC to raise awareness and funds for lung cancer research, advocacy and education efforts. On May 20th, I will participate in the LUNG FORCE Walk NYC as the Team Captain of Soul Singers.
Why does this cause mean so much to you?
I lost my grandmother to lung cancer over 10 years ago but it wasn't until 2015, when one of my dearest friends suddenly lost her mother to lung cancer that I learned the facts. Lung cancer is the #1 cancer killer in the U.S. It kills more people than breast, colon, and prostate cancer—combined. And over the past 38 years, the rates of lung cancer deaths among women have more than doubled. Despite this, 98% of women do not cite lung cancer as a cancer that is top-of-mind for them. This has to change.
For sure. How did the ride go?
Amazing. And the best part of the ride was seeing my SOUL community show up, like they always do, to support one another. The amount of love was overwhelming. We brought together a group of riders and friends to celebrate our lives, our breath, Janey (my friend's mother), my grandmother, and the lives of everyone effected by lung cancer.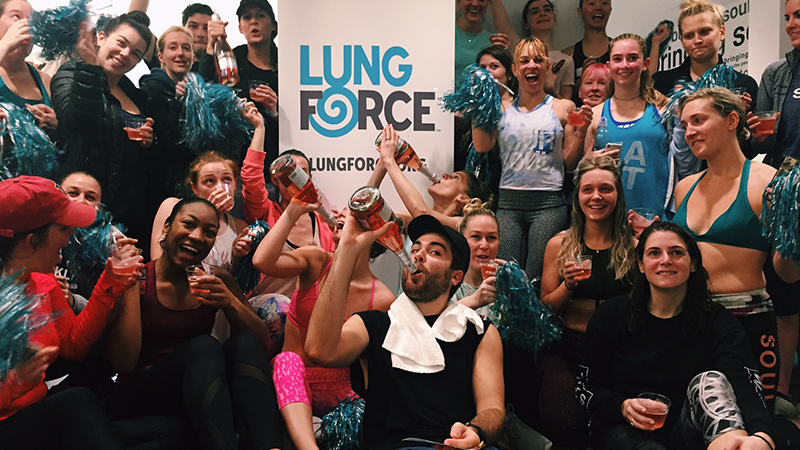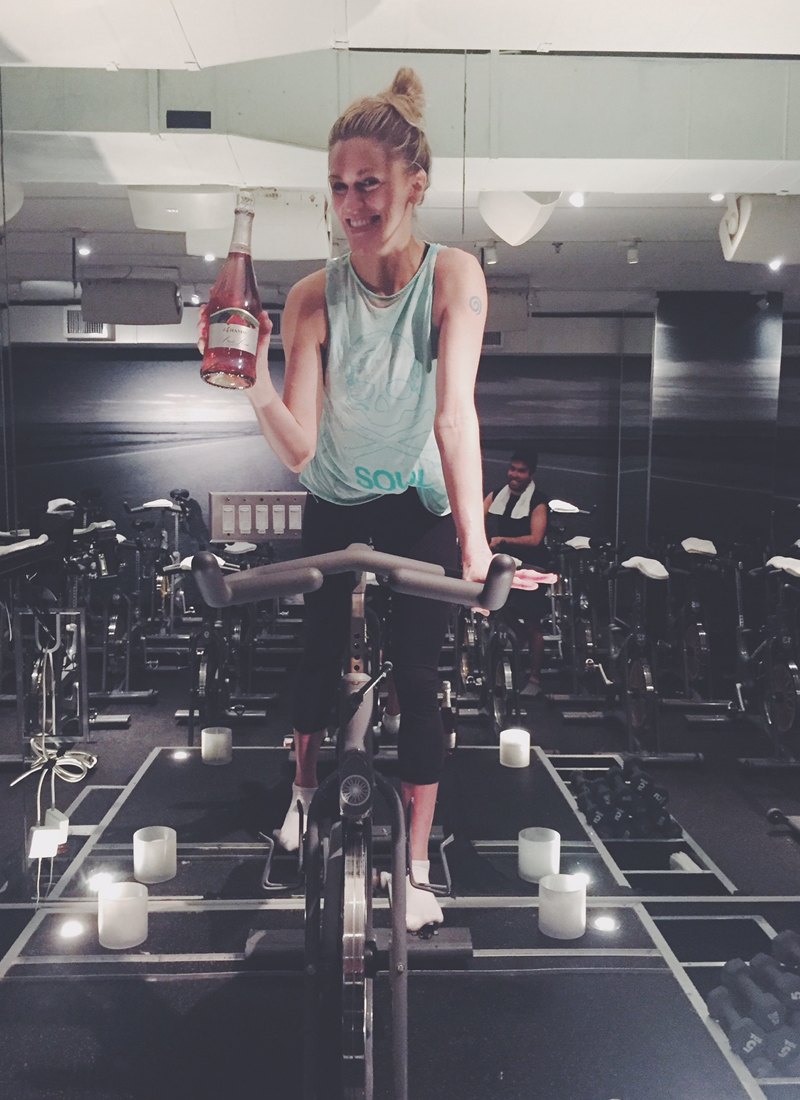 But it was also a celebration?
Yes, we were so lucky to be able to end the celebration with a toast to all those lives thanks to Meir Sabbagh and the amazing Ste. Michelle Wine Estates, who generously donated us 20 bottles of the 14 Hands Brut Rose!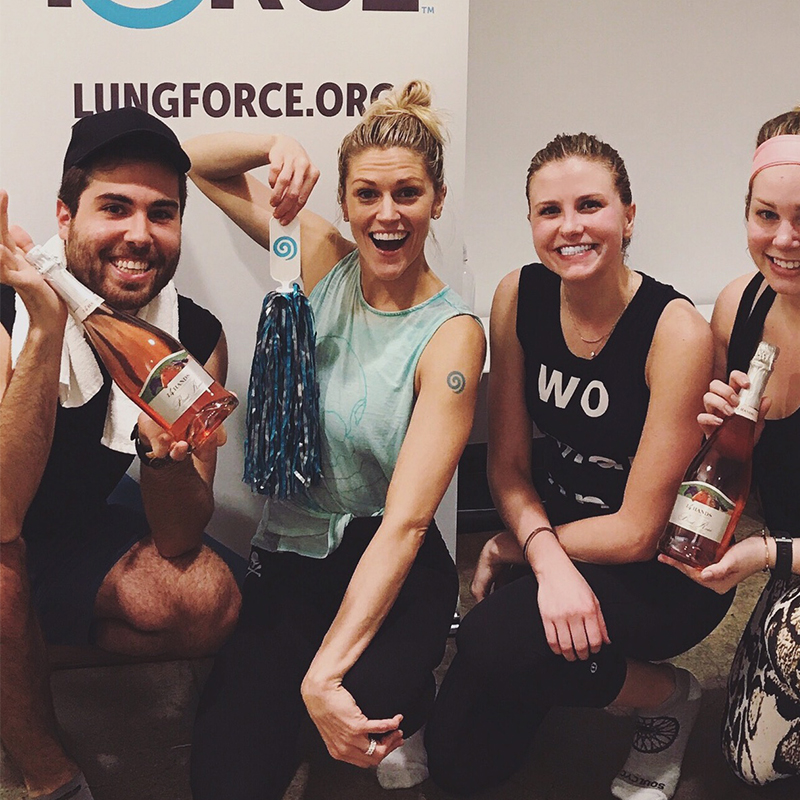 Anything you want to add?
If you would like to join us for the walk on May 20th or donate to LUNG FORCE (every dollar counts!), please visit my walk page
HERE
.