Tapping It Back After Spinal Surgery: ROBIN ARNOLD's SOUL Story
August 4, 2016
hen ROBIN ARNOLD underwent surgery to correct a 58 degree curve in her spine, she never thought she'd be back on the bike. But 15 weeks later, she was riding with titanium rods and screws supporting her back. Now this NYC rockstar shares her inspiring SOUL Story...
I had an eight-hour surgery at Mt. Sinai Hospital on January 5th to fix a 58-degree curve in my spine, which was a result of severe scoliosis. I had worn a brace in my teens, but the curve had gotten dramatically worse in recent years. Dr. Baron Lonner and Dr. Andy Casden were able to correct the curve to five degrees by placing titanium rods and screws in my spine. I am now fused from T9 to my sacrum… basically the majority of my spine. I was at Mt. Sinai Hospital for five days, and at home with a surgical bed and walker for six weeks.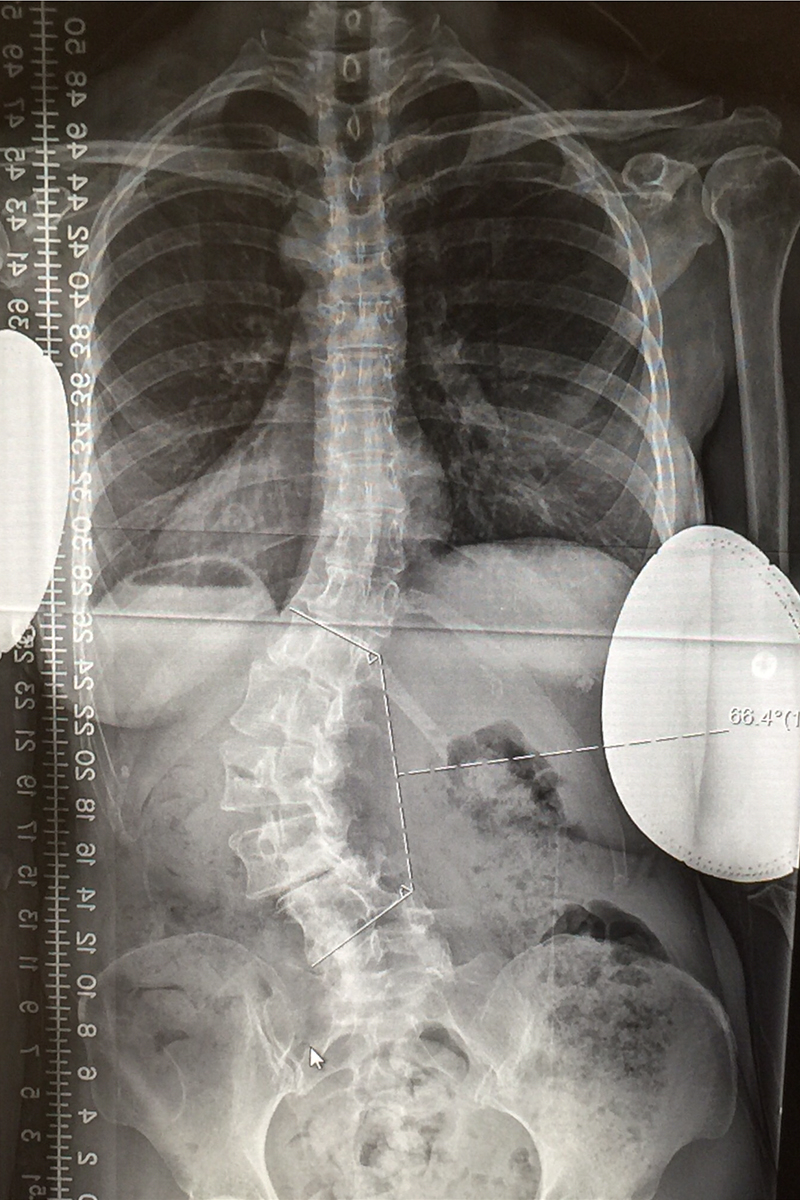 Two days before my surgery, I took what I thought might be my last SOUL class ever — although
Emma
(who taught that day) and people who know me did not think that. I hoped that maybe I would be able to get on a bike and do what I could by July or August.
After the surgery, I remained ahead of schedule in my recovery — walking far with the walker every day, pool walking and doing my weights. By the time I was allowed to start physical therapy at 12 weeks, I was far ahead of the game!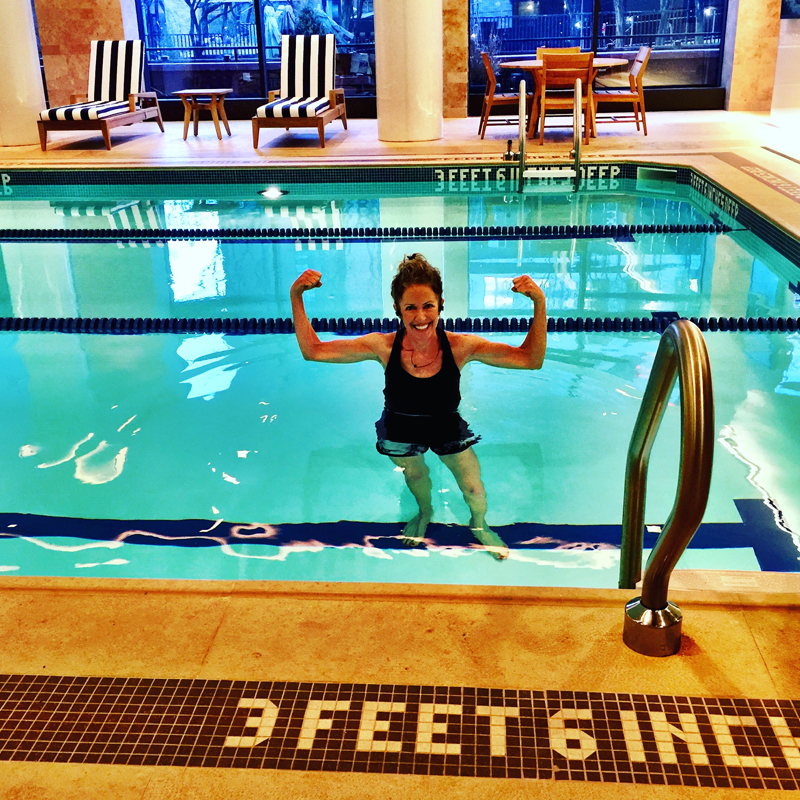 My athletic history probably helped: I was a distance runner and I ran three marathons and several half marathons. I climbed Mt. Kilimanjaro and trekked to Everest Base Camp, among other wonderful adventures.
So... at 15 weeks post-op, I decided to try a class at SoulCycle — in the back row. And by 17 weeks, I was riding front row again! It was amazing and exhilarating to know that I had accomplished one of my goals in such a short amount of time!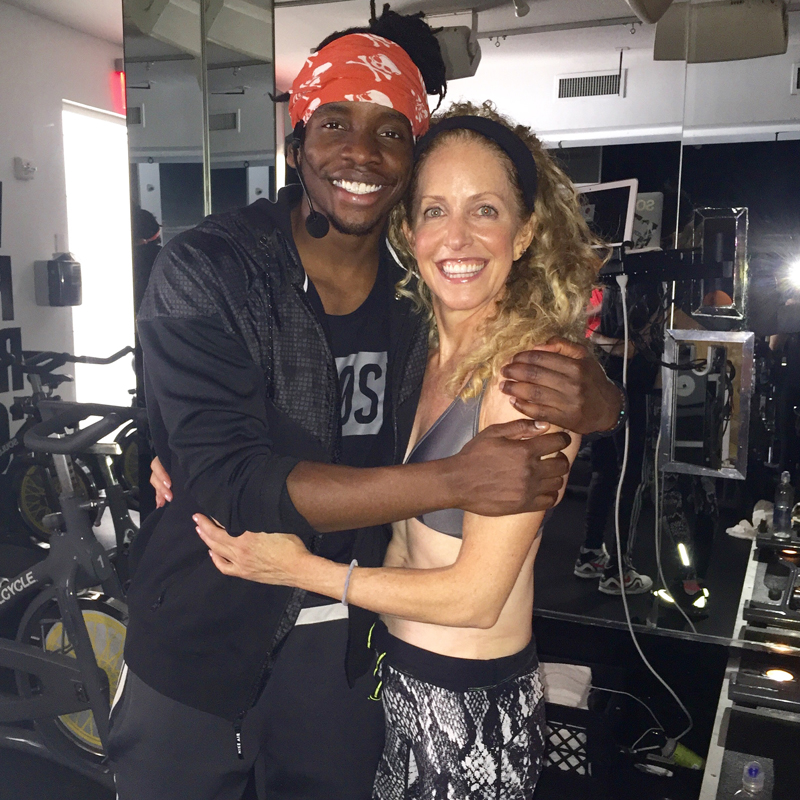 When I stopped running several years ago, I took up SOUL: It was the one thing that could give me that runner's high in addition to being an excellent workout and my form of therapy! What could be better than a dance party on a bike? SOUL is great for me mentally and physically: It starts my day off right. I always walk out feeling even happier than when i walked in. It's the perfect way to let go of everything, just have fun and get a great workout at the same time.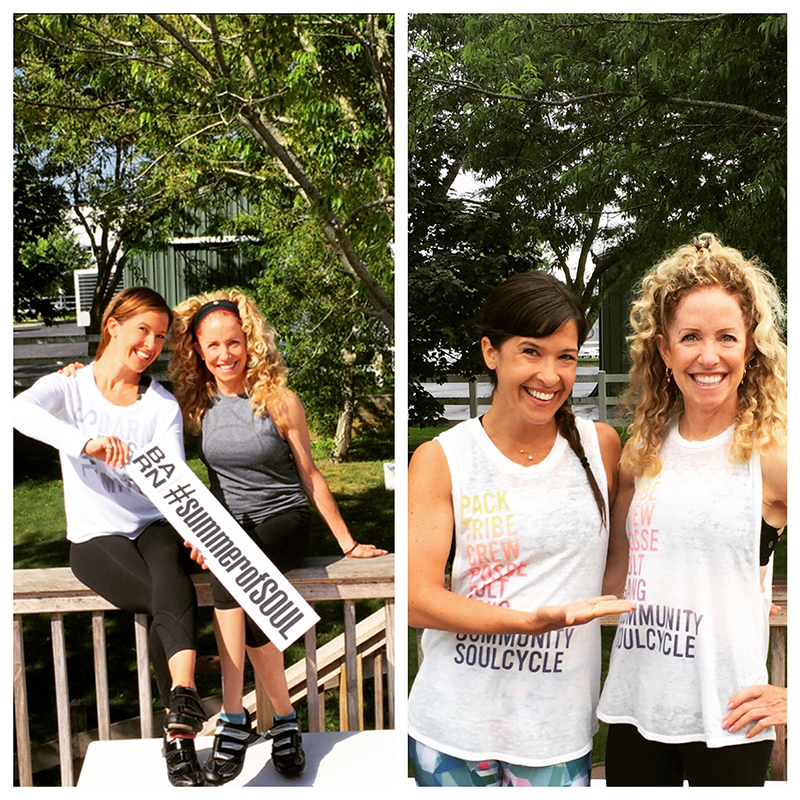 Athlete, legend, warrior, renegade, rockstar, SOULCYCLE: There are so many instructors I would like to thank for their continuing love and support. Just to name a few:
Mireya
,
Nina
,
Sue
,
Sean
,
Trammell
,
Daniel
,
Emma
,
Martha
,
Melanie
… the list goes on.
Do you have a SOUL Story to share? Email SOULlife@soul-cycle.com! Want to ride? Click HERE to grab a series and book a bike.