Stacey's Skin Care Secrets
December 4, 2013
Fall is finally in the air and the cold temperatures aren't exactly kind to your complexion. (Dryness and dullness and irritation? Oh my!) To the rescue: STACEY GRIFFITH, Senior Master Instructor at Soul, shares the skin-care secret weapons that keep her glowing.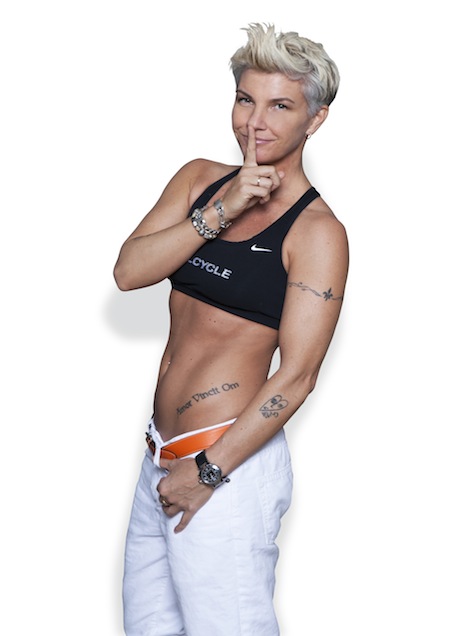 Stacey's Skin Care Essentials:

Murad AHA/BHA Exfoliating Cleanser
If you work out, you need this. It's for your face and shoulders. Just make sure you use a light lotion after you wash with it!
Fresh Black Tea Age-Delay Face Serum
It's the perfect lotion after cleansing. It's light and doesn't smell like anything, which I think is key when it comes to lotion!
MAC Prep + Prime Brightening Serum
It's the best thing for the morning sheet-marks on your face and a base before everything else. It makes your skin balanced in every way.
MAC Prep + Prime Face Protect SPF 50
Yes, in the summer and in the winter!
pfrankmd Natural Fade Cream
It's genius for helping with sun-damaged skin.
Nerium AD Age-Defying Treatment night cream
My family uses it and it has seriously changed my skin. You can join team Griffith to look 10 years younger by going here.
Boscia Luminizing Black Mask
It is fun with the kids — and good for bi-weekly blackhead repair.
And my secret liquid weapons...
* Smartwater
* San Pellegrino
* Juice Press juices
They're great for skin tone and keeping your nails strong, too! My faves are Fountain of Youth and Ginger Fireball. Since I don't drink alcohol, I prefer Ginger Fireball on the rocks at any party!
Enjoy... and stay beautiful. It comes from the inside out and is sure to show OUT if you are feeling it IN.

Catch Stacey's classes at Soul E83, Soul TriBeCa and Soul West Village. Questions or comments? Email blog@soul-cycle.com, and follow us on Facebook, Instagram, Spotify and Twitter.