SoulCycle Celebrates Mother's Day!
May 7, 2016
EMILY TURNER
My mom has always put our family above all. She is selfless and strong, and she will do anything just to make someone else's life better. It's that unconditional love that I carry with me everyday and only hope to one day pass onto my future children and family. I love you, mom!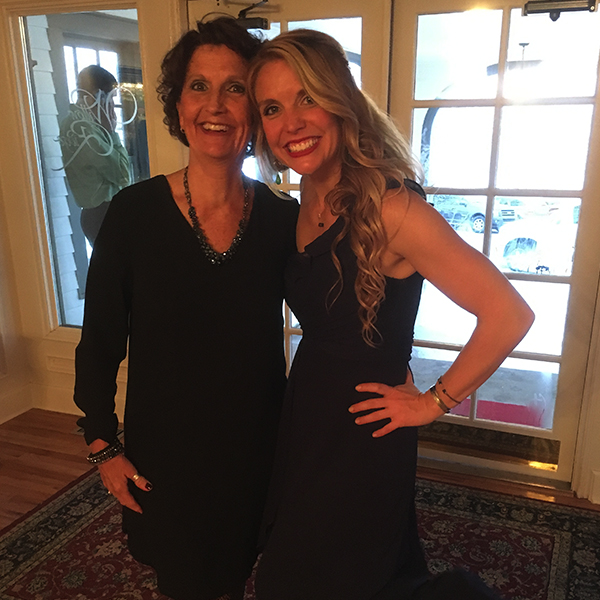 DANIEL WIENER
My mom is one of the most creative and artistic individuals I have ever met in my life. She always inspires me to think outside the box and find a way to turn what some people consider trash into treasure.
WAYNE PHILLIPS
My mother was such a fighter. If there was a task or obstacle put in front of her, she knew there was no obstacle she couldn't handle. Her strength, motivation and words are always in the back of my mind, and I'll be forever grateful for the time I was able to see her fight through anything and the love she left in the world!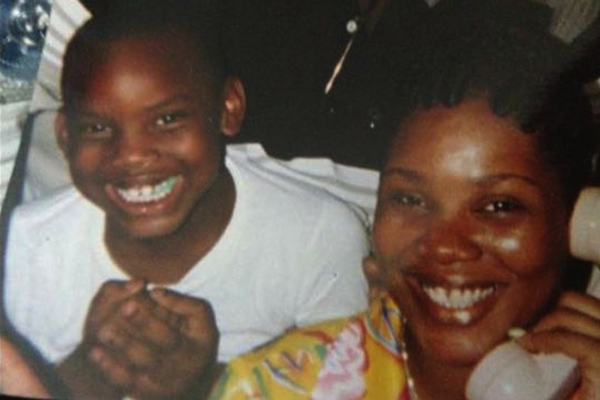 ERIN LINDSAY
My Mom, Sandy Lindsay, has always inspired me to slow down and take the time to pay attention to my life. Listening and watching your life adds a beautiful glaze to the madness at times. Whether you're writing a quick letter or listening to a song while driving, pay attention to what you're doing. She has inspired me to feel life and at times to just "let it be and enjoy the ride."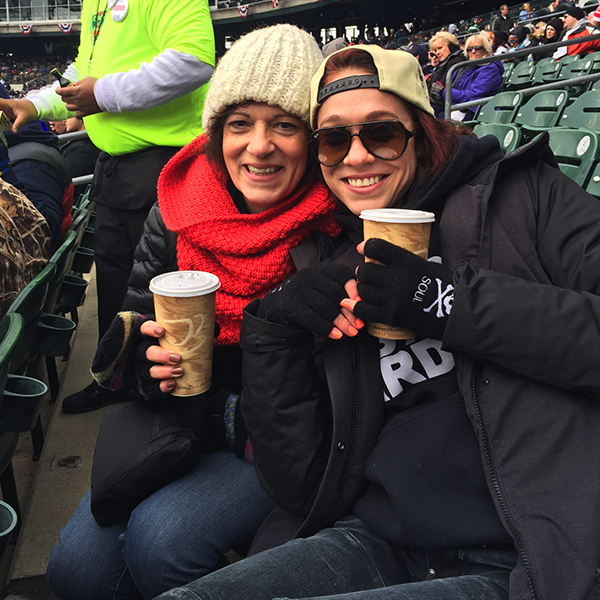 MICHELLE POLERA
My mom is a great example of what a balanced life is. She's a constant reminder to find some time to sit back and enjoy the life that you have, with the people who matter most to you. She is my inspiration, always! <3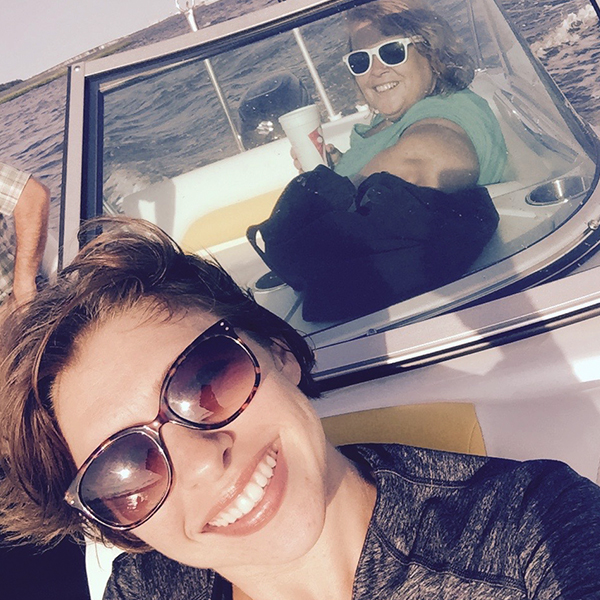 ALLIE FELL
My mom is the strongest person I know. She probably doesn't even realize it most days but the way that she shows up for me and my brothers and sisters on a daily basis is above and beyond. She has spent the last 30 years putting the five of us first. From reading to us before bed when we were little, driving us to school and making lunches to now driving into NYC whenever anyone needs her or constantly being a phone call away for me day or night, she does it all with a smile on her face. She inspires me everyday to be as loving, kind and generous as she is. Plus, her hair in this picture is pretty inspiring!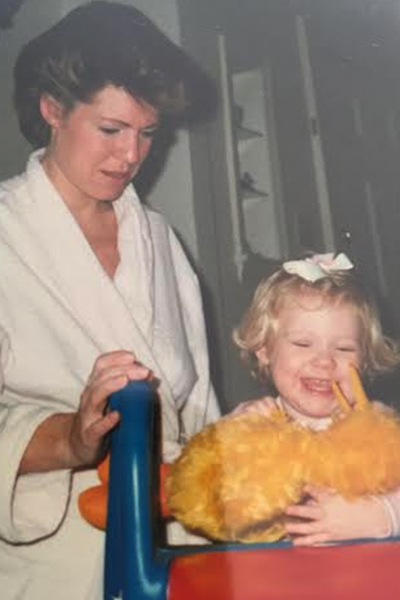 MEGAN KELLY
My mom is the kindest, most giving human I know. The things she remembers and the way she extends help to others still blows my mind away. I love that lady!
MATTHEW CAROLAN
We never know the love of a parent until we become one ourselves. My mom has shown me many things but what sticks with me most is that she is always present. Her unwavering love and support for me and my daughter has given me the opportunity to follow every dream. She's the rock of our family and we are forever grateful for our "Mama Viking."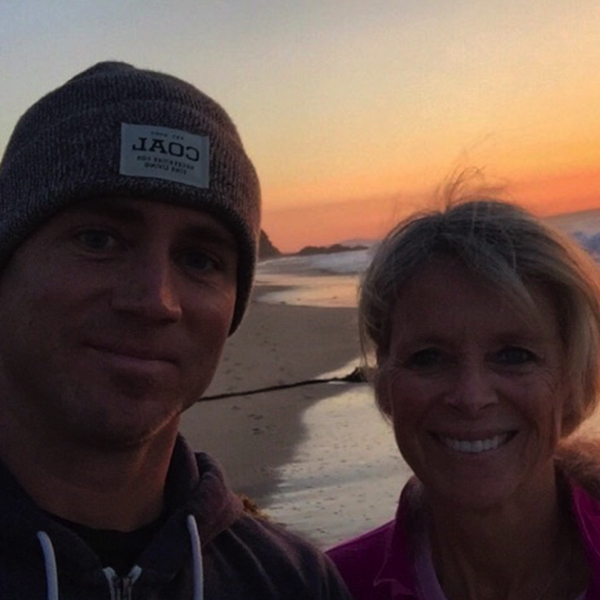 NABILA VALENTIN
My mother's strength and ability to stay positive despite trauma and difficult situations is awe-inspiring to me and will always be.
CONOR KELLY
My mother inspires me through her hard work in both her career and with our family! Going out of her way to always make sure that everyone that she comes in contact with is set up for success! She has always pushed me to follow my passions and to work hard for the things I believe in. I might also add that she can be found riding up a storm in my front row during the 5:45 AM GWCH classes... SHE'S A BADASS! Love you mom! #queenclaudsforthewin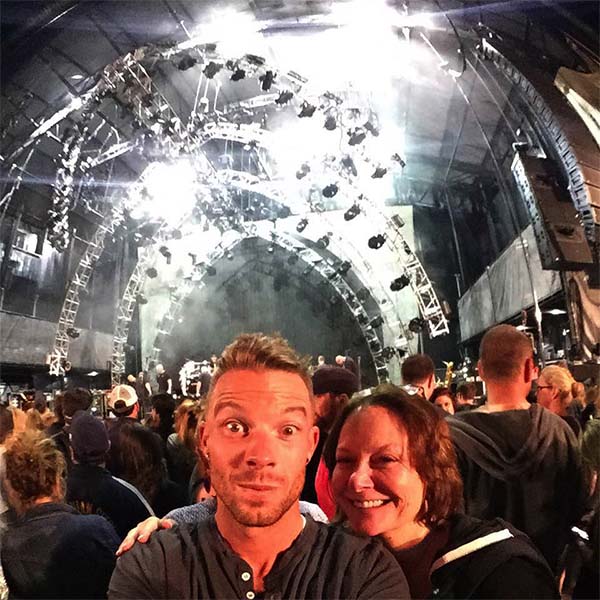 CASEY HIRSCH
My mom is on the left. Circa 1991. #mulletgamestrong She has inspired me to live my life independently first so I can authentically define who I am.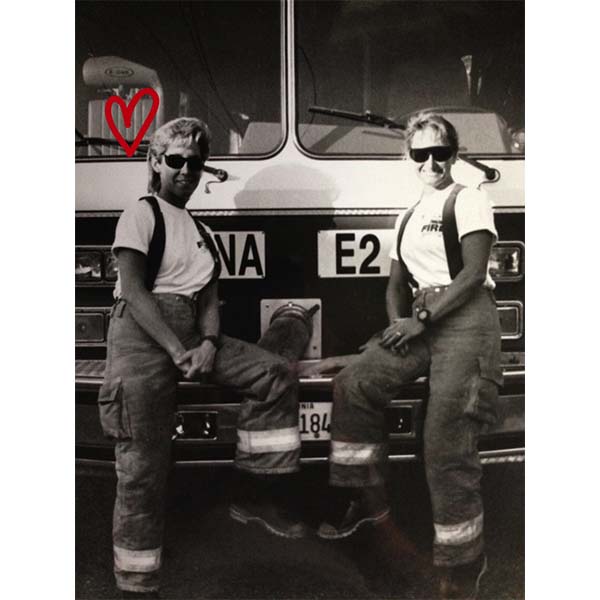 JO RUFFIN
My mother inspires me in more ways than I could ever count, but two ways that stand out the most to me are the way she loves and the way she gives. No one loves me the way she does. No one loves me as hard or as deep as she and I hope that one day I can love my children the way she loves my brother and me. She is the most giving person you will ever meet. She literally would take the shirt off her back and give it to you if you needed it. Heck if you said you liked it, she would give it to you! I've watched her take off jewelry and hand it to someone who said how pretty it was. I aspire to be that giving and that loving. I'm the luckiest kid in the world to call her mom.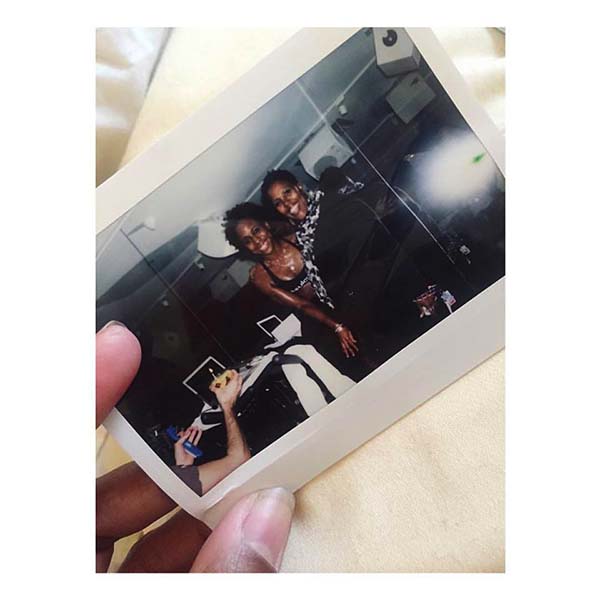 LISA MOLOSHOK
My mom has always been there for my brother and me without fail. No matter what. She's the best mom, grandma, cook, nurse and friend - she's also one of the funniest people I know. My mom will always make sure I know something has been reported to have listeria, that there is traffic and that I always "take a jacket." Pam rules. I love you, Mom!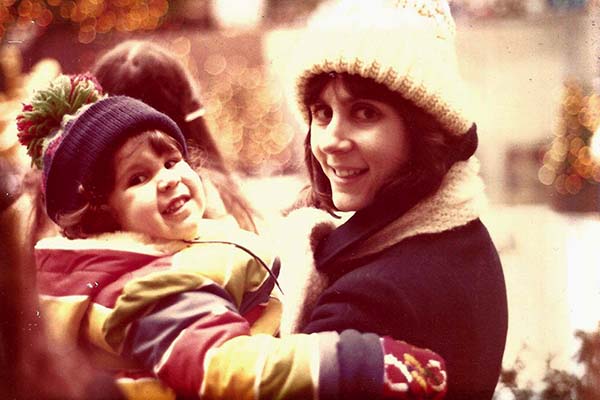 ROARKE WALKER
I'm such a mama's boy. My mom is the most patient, caring and supportive person I have in my life...always there to listen and help. Love you, Mama!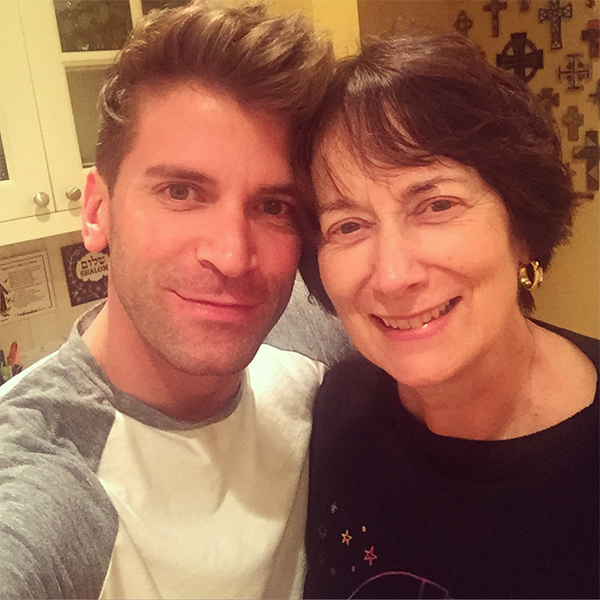 MIREYA D'ANGELO
My mother constantly inspires me — she is the quintessential example of when life throws you the unexpected - which it always does - complain/cry/do whatever you need to do to cope in that moment, and then move on and make it work.
DANIELLE MCCLEEREY
My mom has always been a very hands-on mom. She used to sit for hours while I was in dance class, just to make sure I was following my dreams… even though it meant her being stuck hanging out until I was finished. She taught me the meaning of unconditional, no strings attached love (something I plan to pass on now that I'm a mom). (This is actually my mom and my son, Owen - nothing quite like a bond between grandma and grandson.)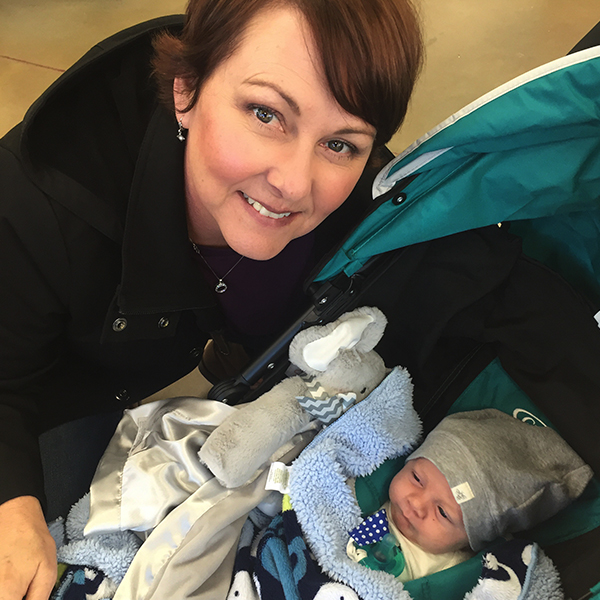 NATALIA MILLAN
As my mom moves to Spain right before Mother's Day, I have been reflecting lots. She has inspired me to always work hard and to always do the right thing no matter what! She has inspired me to follow my dreams and that if you work at it hard enough, so can always achieve it (no matter how big the dream might be). Love you, mom!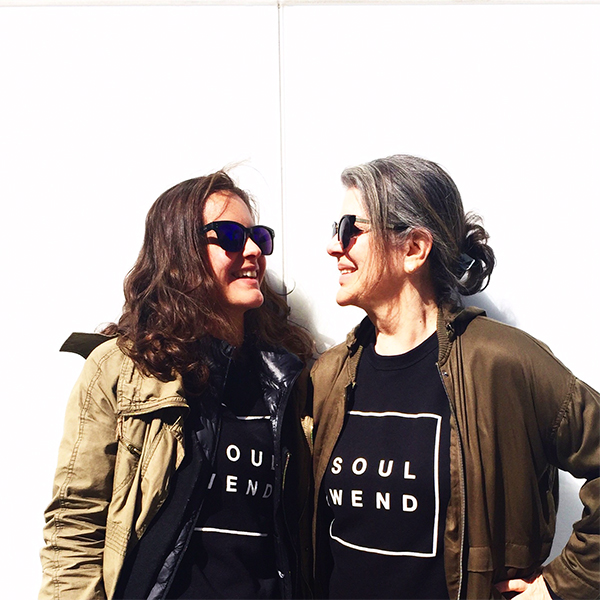 KINGSLEY DELACATO
My mom inspires me with her unconditional love. Knowing that she endlessly loves and supports me is what helps me to dream big and not be afraid to fail hard! I truly admire her big heart and her overwhelming sense of compassion for others. I'm so thankful to have her as my role model. Love you, Mamom!
CHRIS CHANDLER
My mom inspires me to love deeper. She lives her life with open arms, treating every one of my friends as if they are her own children. Here's a pic of us at Christmas time with one of her favorite "California kids," instructor Danielle McCleerey!
DANIELA DIB
Although I love my mother more than words, I will try to use words to express how much she means to me. My mother inspires me to never take life too seriously, enjoy every moment and to always be true to your inner child. She also has fantastic taste in music, is more tech savvy than I am, has gorgeous skin and hair, and keeps me in the loop on current affairs. Fiona has supported my every dream and wish, and because of her I have never given up on myself. She is a true example of rockstar... because in life she is my rock, and to the world she is nothing short of a star. I am forever amazed by her dynamic energy, stunning smile and endless patience with all her children. When I grow up, I want to be just like my mom. But fingers crossed I never have to do that ;)
Love you, Mom! Happy Mothers Day!
P.S Mom please book my dentist appointment, I still have not figured out how to do that!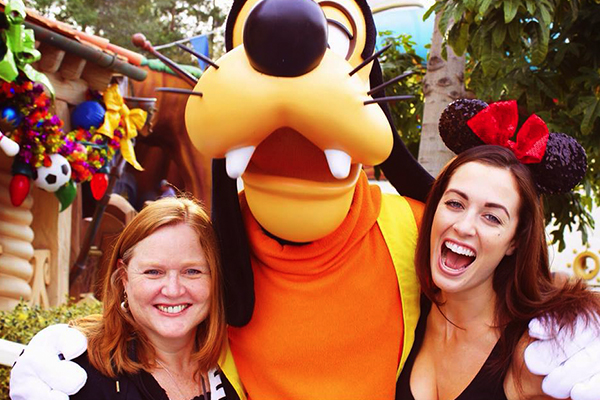 JOEY COPPEDGE
My mom taught me to be nice to everyone, especially the ones who don't want you to be nice to them.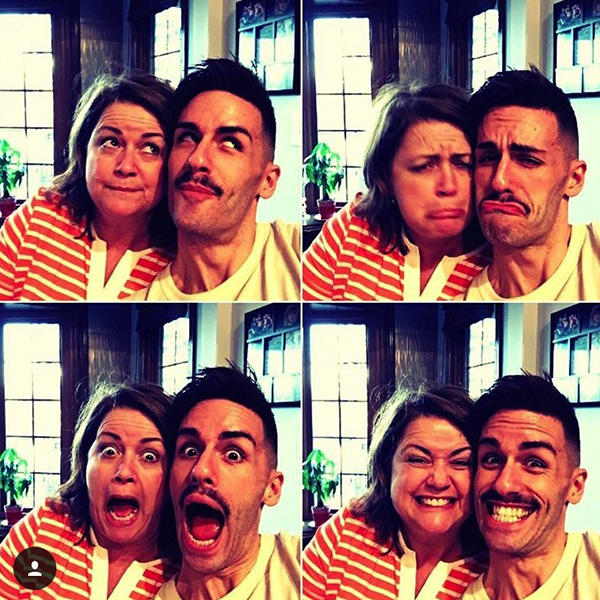 LAUREN MCHALE
My mom is one of the most caring people I know, and she has always encouraged me to do what I love. She inspires me every day because she reminds me that life isn't about settling for what's easy, it's about fighting for what is right. She is passionate, loving, nurturing, supportive, strong, beautiful, and I am so grateful for her.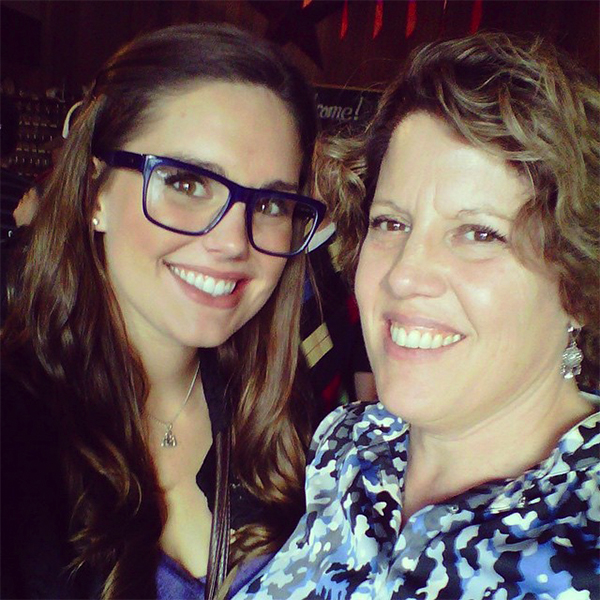 JENNA GAROFALO
My mom has been my best friend my whole life. She's inspired me to follow my passions and always try new things. My mom inspires me to have fun in any situation and to be kind to everyone you meet. She also always inspired me to just buy the shoes.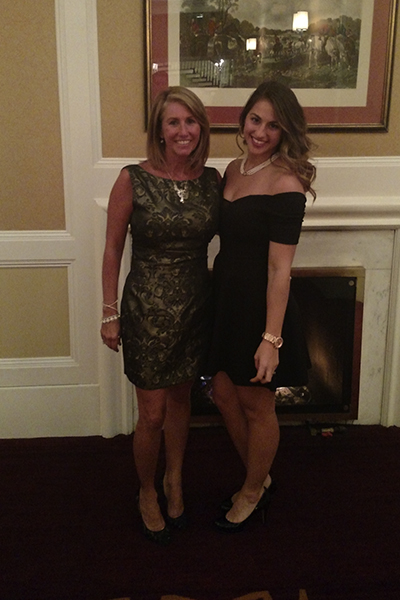 STEPH STOKES
My mom has always been such an inspiration. She taught me unconditional love, compassion, and most importantly to let loose and just embrace being ME. She never takes life too serious, and always finds the beauty and humor in the most simplest things. I am so blessed to have a mom that without fail supported and believed in me. She has ALWAYS pushed me to go after my dreams. Thank you, Momma. I'm so proud to be your daughter.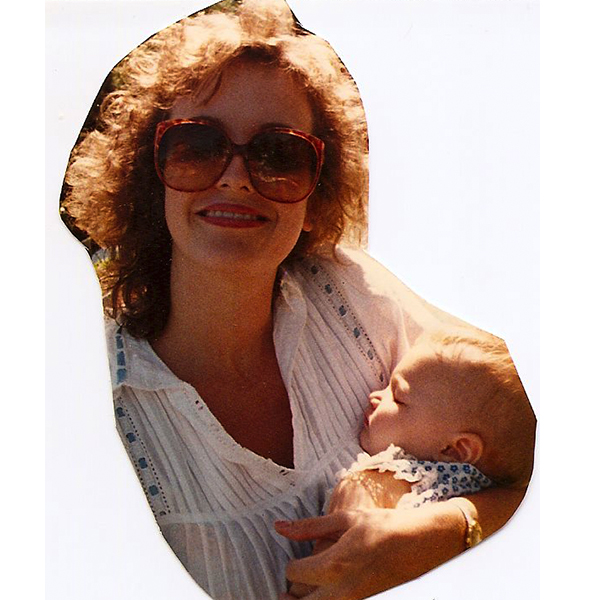 BRENT LOCEY
My mom has always pushed me to be the best man I can be, supported me through all my highs and lows, and most importantly inspired me to pursue my passions in life. She was the actually the first person to challenge me to audition to become a SoulCycle instructor and I can't thank her enough for steering me toward the best decision of my life. I owe her the world!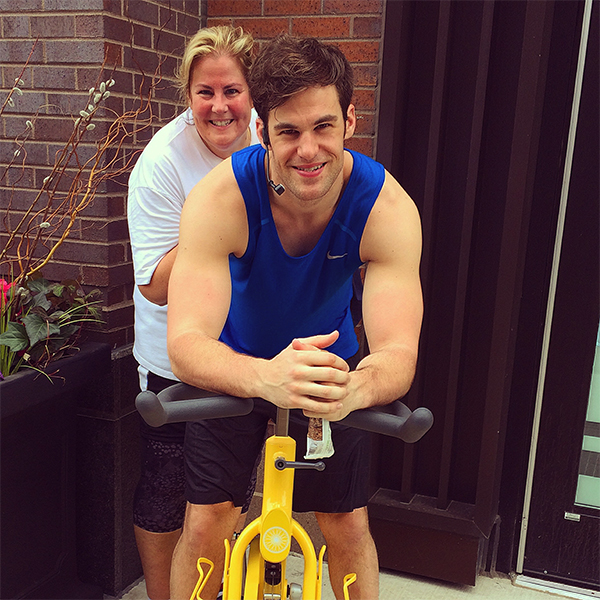 HETTIE BARNHILL
My mother is my world! My mother, Priscilla Dixon showed me at a young age that women could wear many hats and do many jobs. Her strength, determination and love led me down the path of success. She is my best friend, my number one cheerleader and inspiration. Love you, Mom, and Happy Mother's Day.
MEGAN SPARKS
My mom works tirelessly to help everyone in our family live their best lives. She always is there to listen and offer advice when I am dealing with a tough situation — and she never gets annoyed with me! Her insane amount of courage and strength are qualities I am working towards achieving on a daily basis! My mom, Val, is truly a badass woman. I love you, Mom!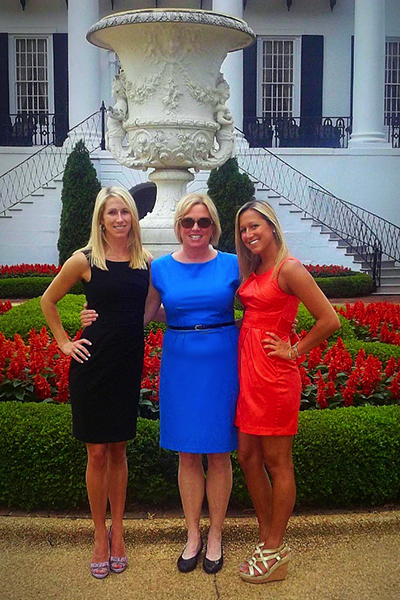 KATE CHAMPAGNE
My mom is my best friend and she inspires me every day to work hard and believe in myself. Achieving her dream job as the CEO of a major conservation non-profit while maintaining an active lifestyle that includes barre class, hiking, travel (and of course SOULCYCLE when she comes to visit me!), she taught me there is nothing I can't achieve with hard work and passion, and she blessed me with her terrific athletic genes. Thank you, mama! I love you.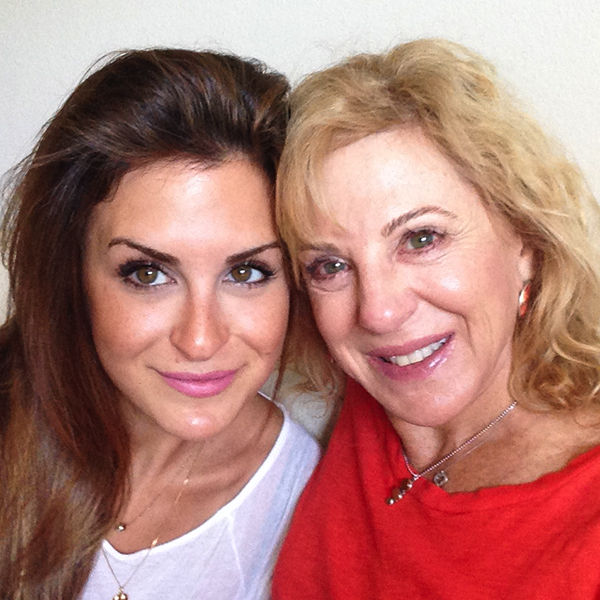 JAKE WHETTER
My mom is not only the creator of my physical life, she is also my first love and soulmate here on Earth. 34 plus years ago she broke off a piece of her soul, so I could build mine. She is my everything. For as much as I look up to her, she looks up to me. For as much as I listen to her, she listens to me. For as much as I am grateful for her, she is grateful for me. For as much as much as I love her, she loves me, unconditionally. She gets it. I love you, Mom!
LIZZY WASHINGTON
My mom has inspired me in so many ways, but the biggest inspiration is her unconditional love. She continues to support me with every new dream and new adventure. I'm forever grateful to my mom.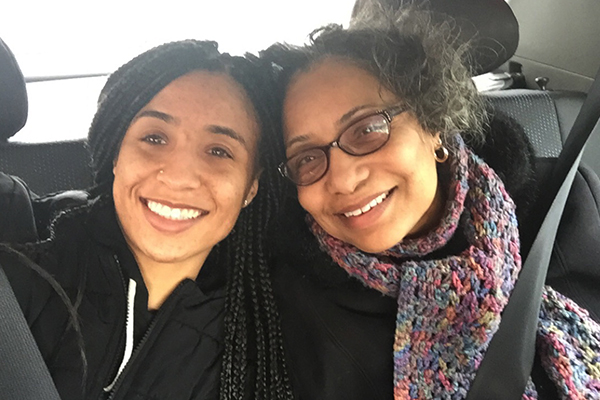 CATIE CHANG
My mom is my best friend and always inspires me to stay true to myself, through all the ups and downs of life. She tirelessly puts others before herself and teaches me over and over to have compassion for others. Love you, MOM!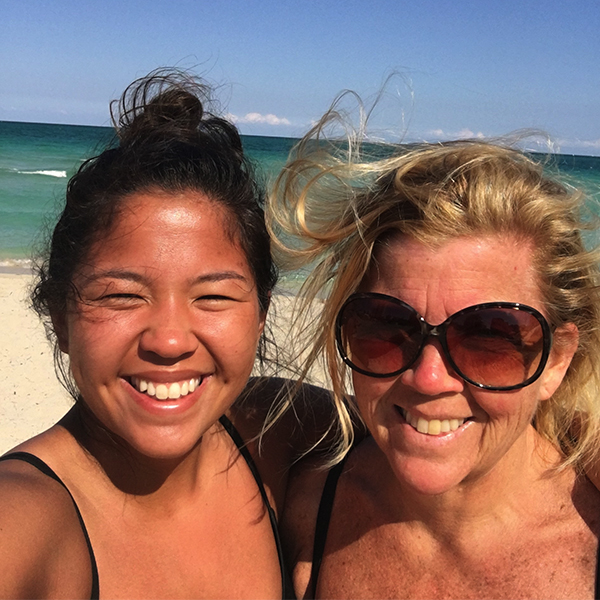 BAILEY KROUSE
My mom inspires me with her selflessness, creativity, and contagious joyful energy. She doesn't stop until everyone she loves is happy. Her talents and passions flow out of her graciously and unapologetically. And her sheer enjoyment of life reminds me everyday how lucky I am to have such a special, loving woman caring for me and cheering me on through thick and thin!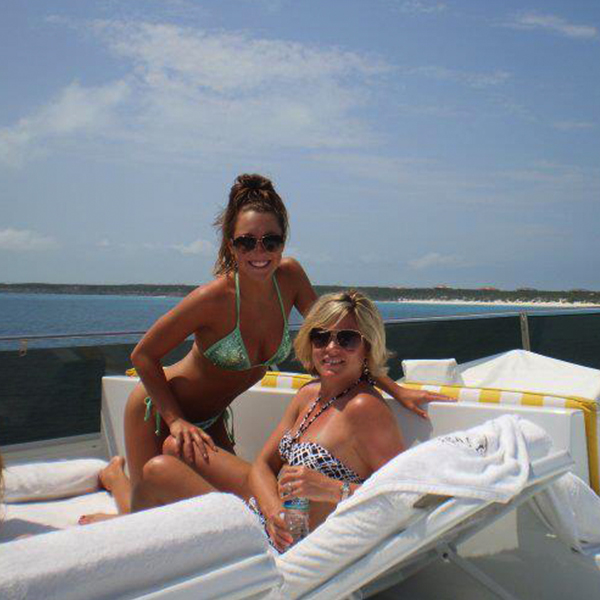 LINDSEY SIMCIK
My mom is my hero. While raising a family, she fought and survived stage IV breast cancer... her strength and positivity was unwavering. I channel her every time I am faced with a challenge. She turns every mess into a message... she never fails to inspire me. Love you, Mom!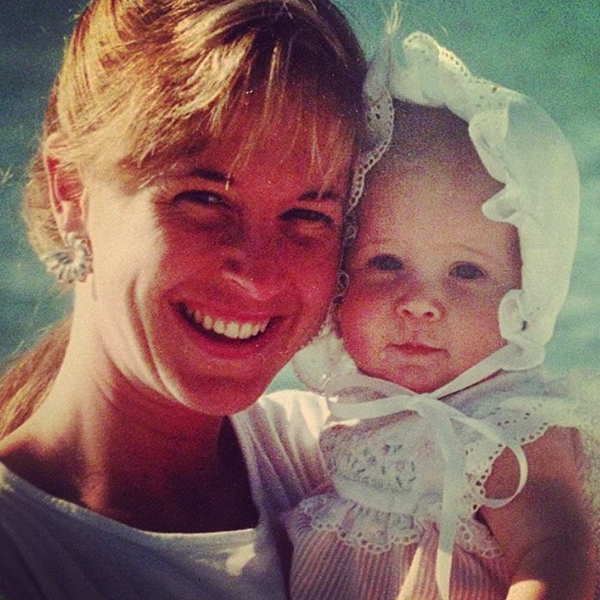 OLIVIA WARD
My mother has inspired me in ways that are hard to even capture into words. She is graceful with others & always considerate. She is incredibly beautiful on the outside, yet that beauty pales in comparison to the beauty she holds within. She is not just an incredible loving mother, but as I've gotten older she has become my confidant & best friend. I only hope I can be half the mother she is with Harper!! I call myself incredibly overwhelmingly blessed...I love you Mom. xxoo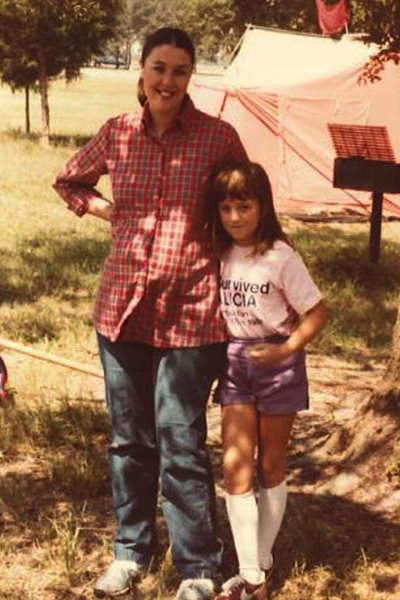 LINDSAY BUCKLEY
My mom is such an inspiration! She, along with my dad, raised 4 kids in a happy and healthy home. She was up before the sun to get a workout in, and would commit the rest of her day to us, our schools, our teams, our needs. As we've gotten older, she's continued to be a fantastic mother while also being a friend, confidant and grandmama. My mom rides my class multiple times a week and brings the heat in the front row; she inspires myself and those riders with her athleticism, form and work ethic, but moreover, that room is moved by seeing her unconditional support for her daughter.
NINA RUTSCH
Strong, supportive and "second mom to my SOUL pup Nicky: My mom Kathy teaches me to never sweat the small stuff!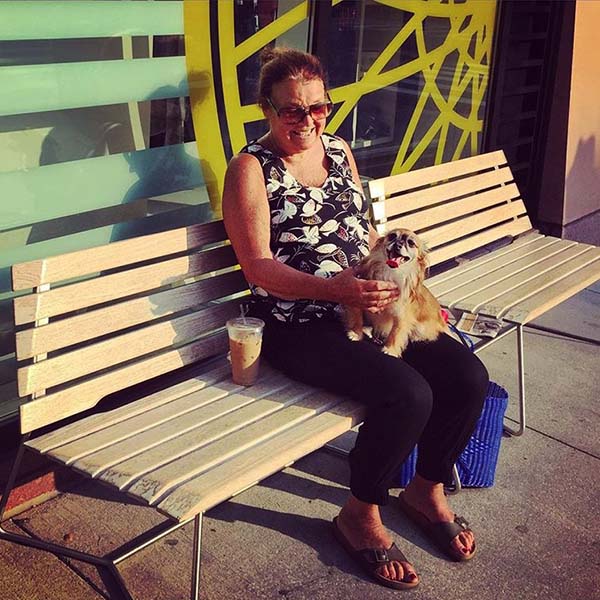 LESLIE SANCHEZ
My mother inspires me through her endless LOVE. There is nothing she would not do for those she loves.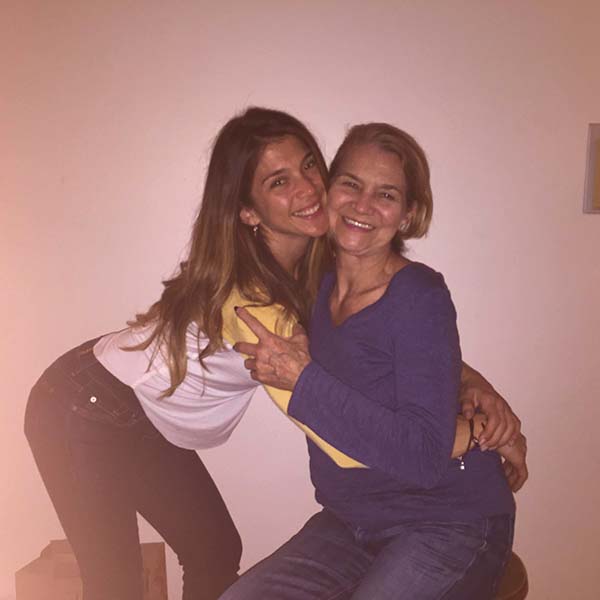 ANDREW STINGER
Nancy Stinger is a two-time breast cancer survivor, retired politician and badass artist. She's my constant cheerleader and reminds me that sometimes you just have to have an impromptu dance party in your kitchen. She also had pretty awesome hair in the 80s.
KAYLA SCHWARTZ
My mom has inspired me in SO many ways! She is truly the strongest and most beautiful woman I've ever known and has done an incredible job of running the show for me & my family - Dad, two brothers (Teddy & Charlie) and dog, Venus. She has taught me to fight for what I want and encouraged me to do things that are way outside my comfort zone (like audition for SoulCycle!) I admire the way she lives each day in the moment, accepts people without judgement and manages to make any house feel like home. No matter what life throws at me, she's always there to listen and ultimately has me laughing off even the worst of days. So Happy Mother's Day to my fabulous SOUL MOM —Cindy DePuy! Hope your day is full of that California sunshine, long (dog) walks on the beach and good hair ;) xo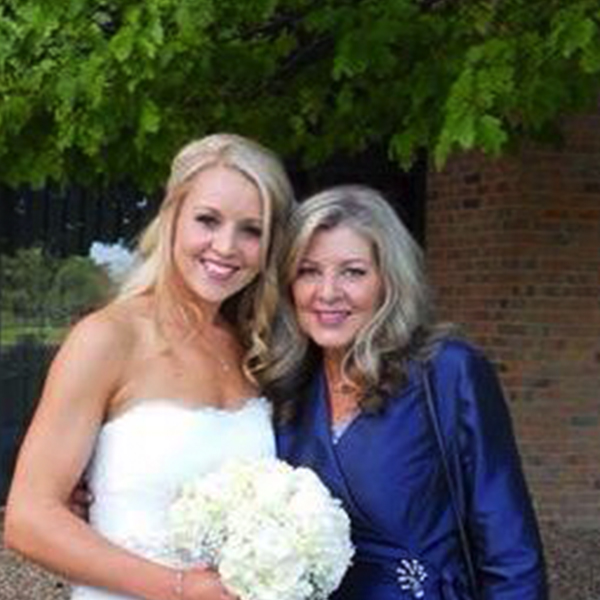 ALBA VERELA
One night many years ago my mother shared her life story with me and her story changed the way I live my life. To say that my mother has influenced the women that I am today is an understatement. My inspiring mommy Alba is sensational in every way! She's spicy yet loving and I couldn't be more blessed to call her my mother. I appreciate her sacrifices, as they have become my positive outcomes. I've learned many lessons from my mother and now that I am a mother, I proudly pass them on to the Greatest gift life has given me, my daughter Isabella. This mother's day and every day, I am thankful for my mother.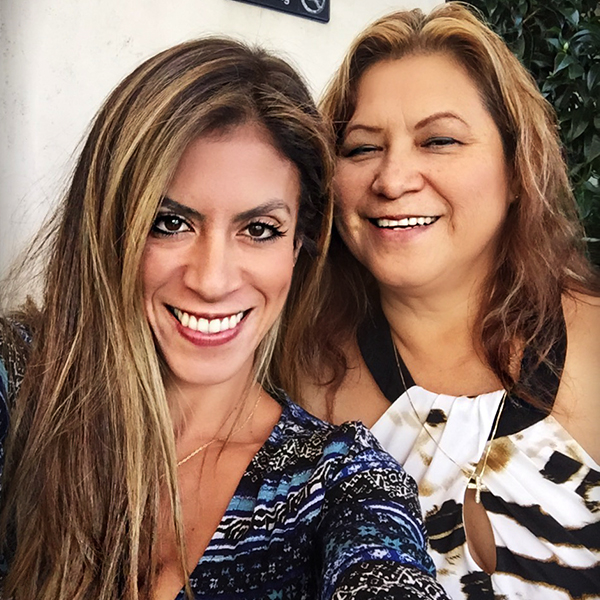 SUMNER WELDON
My mom is my role model and a SUPERHERO. She always taught me to kill people with kindness and always be the better person. She continues to balance full time job (even when she's at home off the clock and on weekends), cooking and baking for the family and making treats for our friends, giving and giving and giving her time, energy and support even when there are 0 hours left in the day. Hats off to her… she inspires me everyday!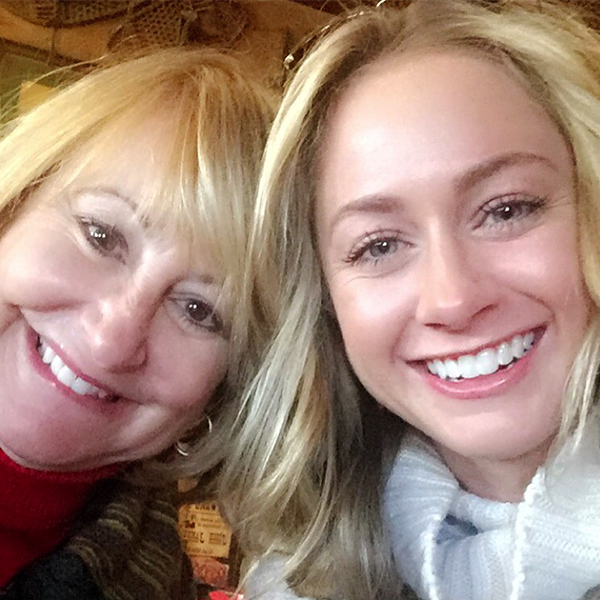 ANANDAH CARTER
My mom, Carol, is very, very brave. She has taken BIG risks in her life and she has inspired and supported me, in all the ways she can, to take big risks and make major life changes. Happy Mother's Day, Mom — I love you!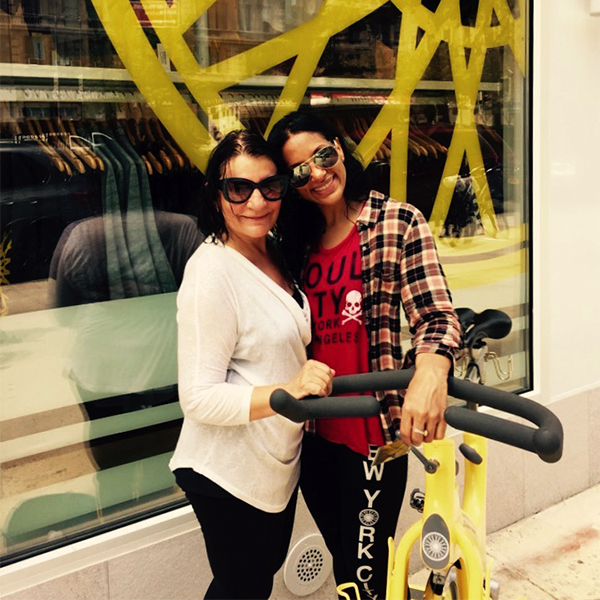 LEAH LIFE
My mom has always inspired me to be a strong, independent woman and to value my self-worth. I couldn't ask for a better mom.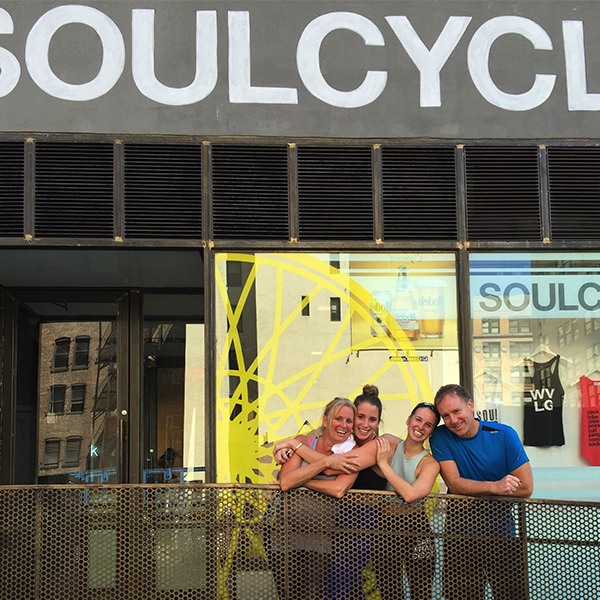 NOAH GOULDSMITH
My mom inspires me daily, she is one of the most caring, giving and genuine people that I know. She volunteers at numerous organizations and organized a Toys for Tots charity fundraiser that celebrated it 10th year this year. She sees the good in everything and always lifs me up when I'm down. Mom, if you're reading this, I love you and thanks for all that you do!!
MARTHA KAPLAN
I lost my mother to cancer in 1994 about a month after Mother's Day. My daughter was 4 years-old and I had given birth to my son just 12 hours after she died. I would never have survived that difficult time in my life without her giving me the strength, courage and will to keep going no matter what. She inspired me to laugh and love and live every day in the moment. She influenced me with her infectious spirit, zest for life and endless energy. She was my greatest teacher and advisor. She taught me how to be a good mother. She lives beneath everything I do. Her absence influences who I am everyday and fuels what I am becoming.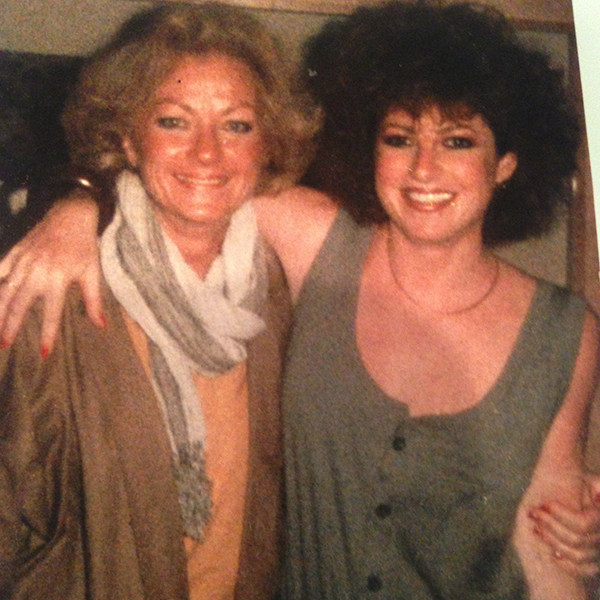 HAYES CALLAWAY
Where can I even begin? How about with the word support. Having a parent believing through and through in you — no matter what your dream(s) may be or what it might take — is what my mom does best. She always takes the high road in any situation no matter how tough, long or rough. We aren't given a say as to who we receive as moms in this world, but I gotta say, I think I got the best of the best. I love you, Mom.
JULIA BAGGISH
My mom (aka Mooma) is the most badass woman ever. Literally. Have you met her? She had an impressive career in medical sales, has been the most amazing mother and has now dedicated her time and energy to charity work. My mom is loyal, kind, loving and generous. She gives solid, trustworthy, albeit sometimes unsolicited, advice (Mom, I promise I'm putting money in my IRA), and I can trust her with anything. She is a fabulous mother, wife and friend. I am inspired by her generous spirit and ability to make anything happen. We are all so lucky to have her in our lives. Love you, Mooma, more than you could know!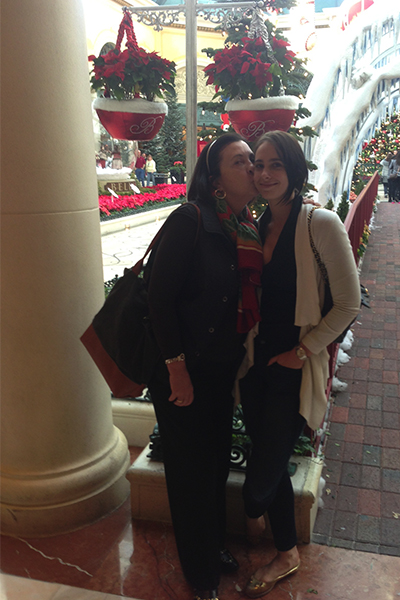 SARAH HEALY
I'm honestly inspired by everything my mom does. Her beauty, her honesty, her selflessness, her humor, the list goes on. She impresses me every day with how often she smiles, how much she gives to others, what she has sacrificed for our family and how she manages to truly be my mother, my best friend, my partner in crime, my therapist, my everything.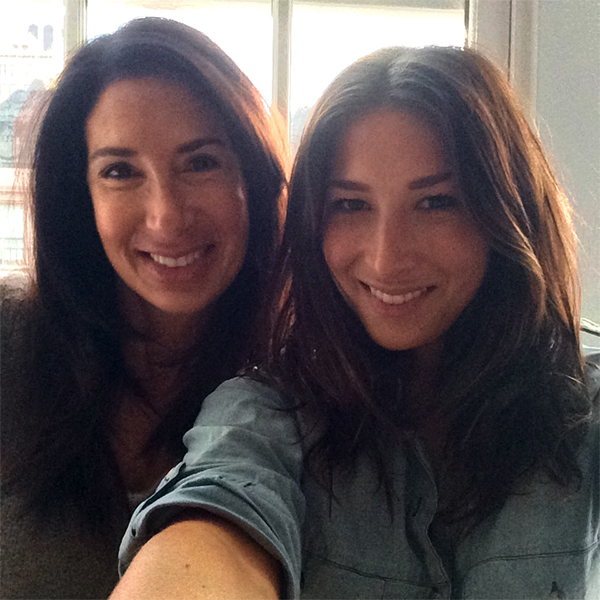 CASI REALI
My mom has inspired me in COUNTLESS ways. She's always supported me in any dream I've ever had. Always told me to chase whatever I'm after and she's always by my side with the biggest smile. She rides in almost all my classes — working hard, pushing herself, cheering and smiling up at me. She inspires me every day and I'm the women I am today because of her. I am beyond thankful for her. My mom is amazing, strong, giving, caring, loves unconditionally, beautiful, my number one fan and my best friend. My mom is the BEST. I LOVE YOU MOM!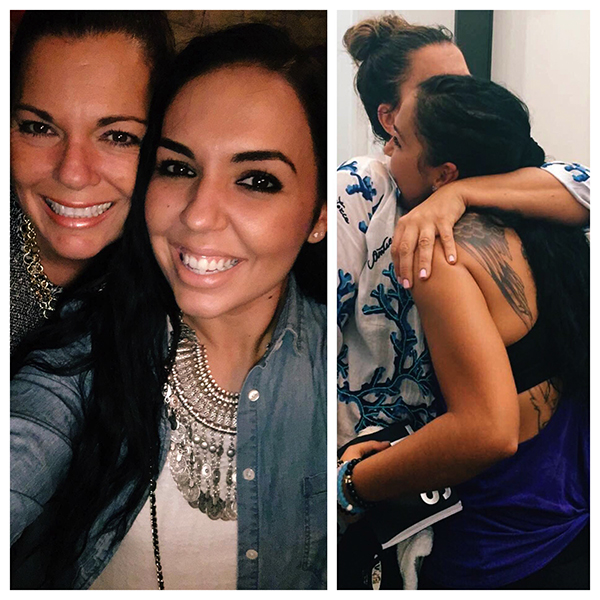 ALLISON SANTINI
My mom has inspired me in so many ways! Her genuine soul, open mind & compassionate heart have been the best example for me in how I treat others. She is also an extremely hard worker and shows her children unconditional love & support-- something I hope I can be like for my future kids. She's my mom, my best friend, and my role model all rolled in to one. Love you, Momma!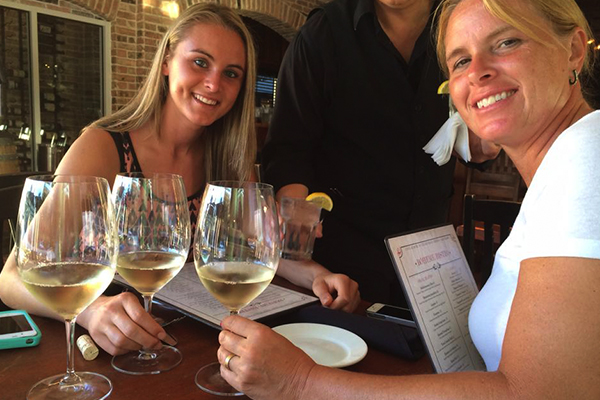 DJ GERRISH
Among many, many other things, my mom has inspired and taught me to be inclusive and supportive. She always makes everyone, from strangers to best friends, feel like they're important and welcome.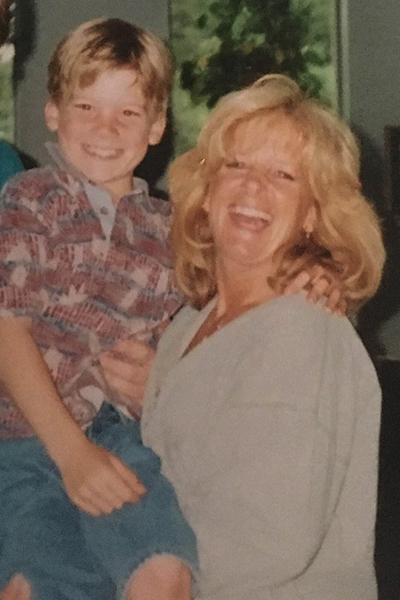 MARK FORKOS
My mom inspires me by tirelessly devoting her time and energy to her family. No matter what time of day or night, she is always willing to put her family first. I guess that's part of the job description!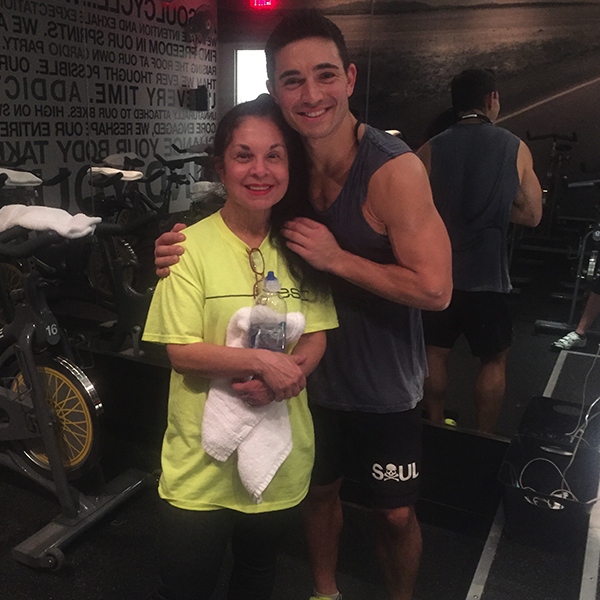 NOA SHAW
My mother is 78 and teaches dance 6 days a week. She has been dancing and teaching nearly her whole life. Her dedication to helping others, her embrace of the power of music and her unshakable kindness guide me every single day. She truly taught me what love is.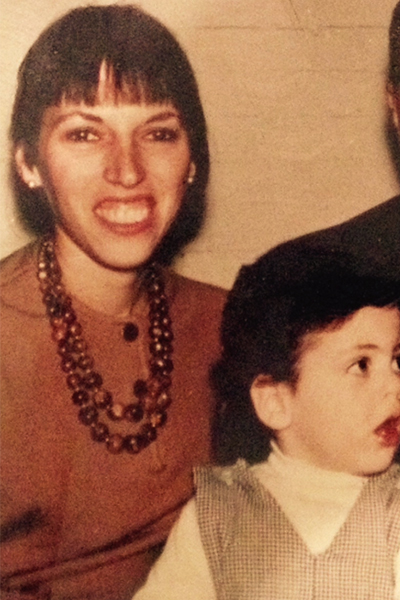 MANDY BROOKS
My mom has inspired me from day one! She is the salt of the earth, hysterical, loving, loyal and just all around the epitome of cool. My mother ROCKS in every which way. Happy Mothers Day, Mamacita! Love you!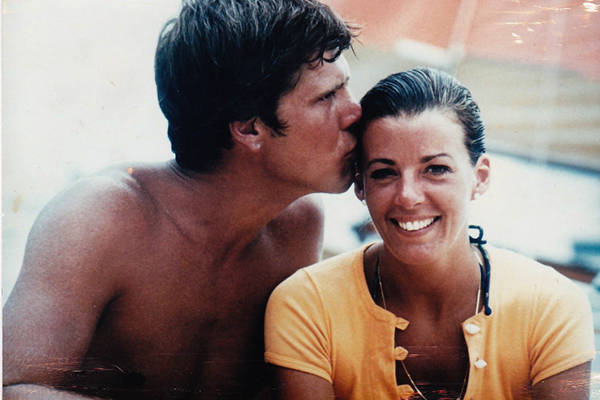 TINA JACKSON
My mother has shown me that the impossible is always POSSIBLE. I've seen my mother be exactly what a woman should be: caring, strong, bold, beautiful, spiritual and the list goes on. My love for my mother could never be explained. I am just grateful everyday that I was chosen to have her.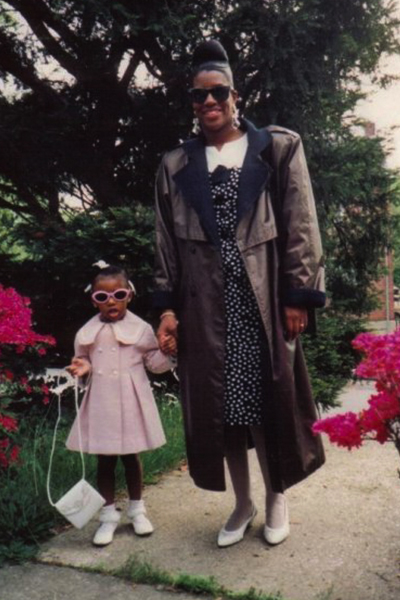 GUNNER
My mom did it all! She was like a mother and a father to me — a true SUPERWOMAN!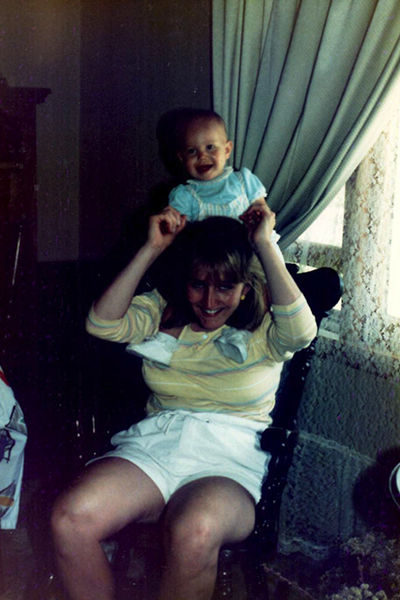 ABBY EFFRON
My mom inspires me to never give up. Anytime I am faced with challenge or disappointment, she is my biggest cheerleader and always a reminder to keep fighting until I make it to the other side.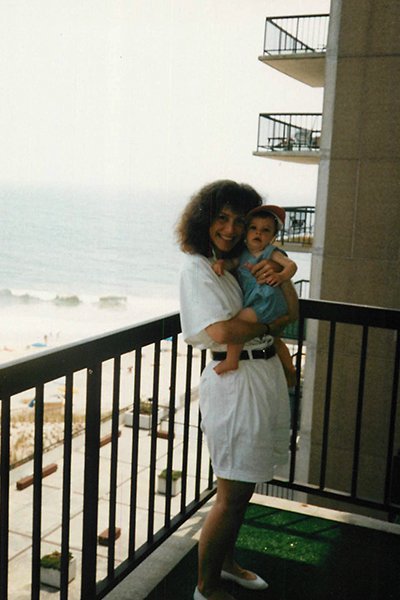 ISAAC CALPITO
My "mother" was really my grandmother, Myrna. She was the one person in my life who truly gave me unconditional love, calmed my fears and had me laughing on the floor within 30 seconds of talking to her. Though she is no longer with us, not a day goes by that she is not with me. I dedicate every ride to her.
RICH MARTINO
My mom, Elise, has always been the wind beneath my wings. She taught me not to "talk about it," but rather just "do it" at a young age. Of course, back then it was kind of annoying, but it most certainly resonates with me now all day every day.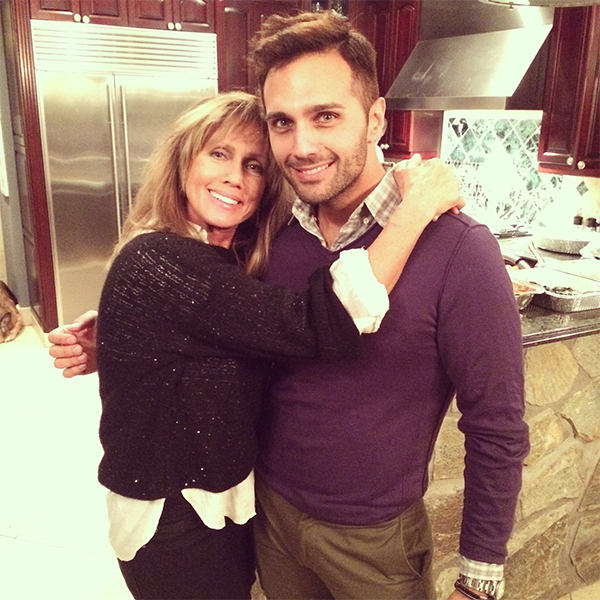 CLAIRE HOWELL
My mom has inspired me to be unapologetically me with grace. Seeing how she raised me and my big bro herself inspires me to stay independent, never dumb myself down, and to keep an open mind and heart. I'm inspired to be a cool mom someday because of her.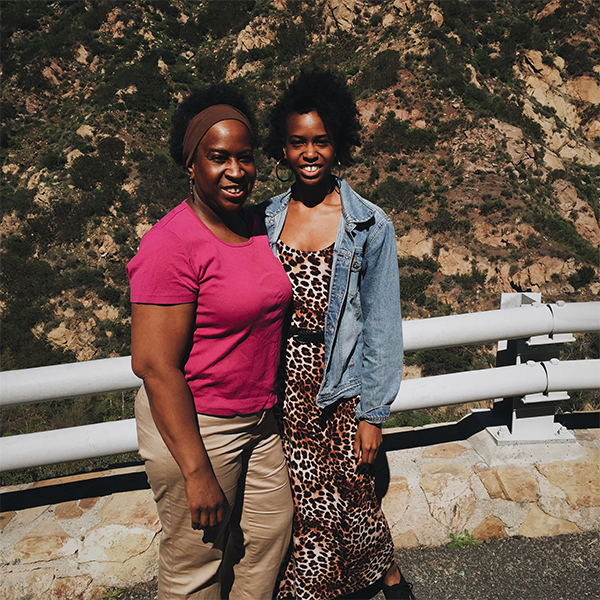 JUSTINE SCHWARZ
She taught me what hard work is and how to stay passionate, driven, and to always follow my dreams.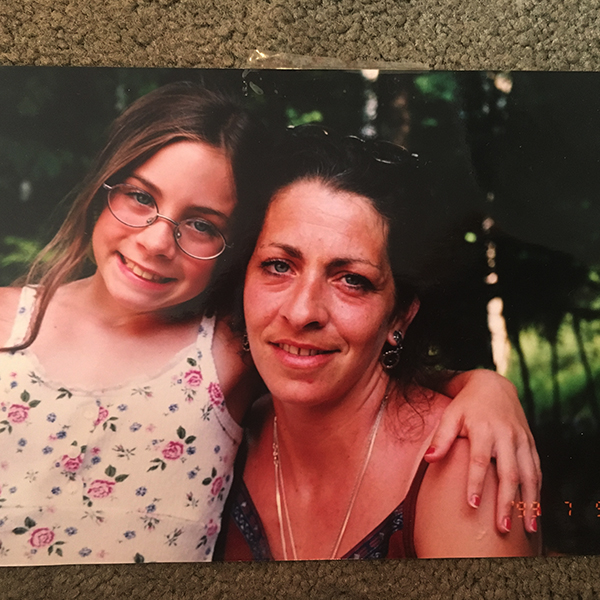 PAIGE HOWELL
My mom has always and will always inspire me. She has always encouraged me to go after what I want, not wait for it to happen. She is always there for me and I love her and appreciate her more than I can put into words. (And she rides with me every Sunday in Soho!)
AUBREY BAILEY
My mom is an artist so she would constantly encourage me to do my "own thing" and to not be afraid of making mistakes! When we live by the rules, we tend to get bored- so why not make great things happen even if there are mistakes along the way. Mistakes sometimes end up turning in to stepping stones that lead us to something beautiful. Besides her quotes/lessons I've been taught, she has inspired me by just being a HUGE role model in my life. I hope to be just like her one day!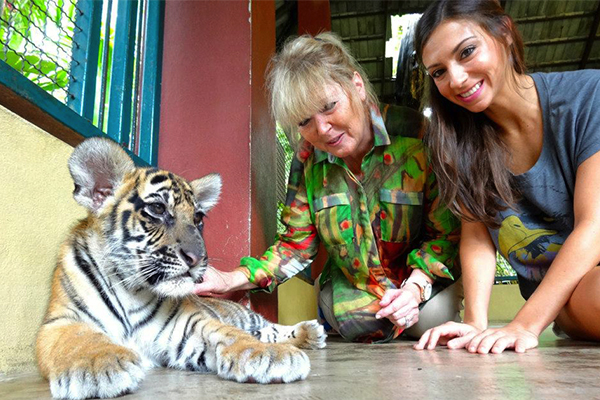 NICK TURK
When my Mom was my age she had two kids, a full time job, and was going through a divorce. She always talks about how hard it was but I've never heard the word regret come out of her mouth. My mom's strength and perseverance is inspiring to me — she is a rockstar! I love you, Mom!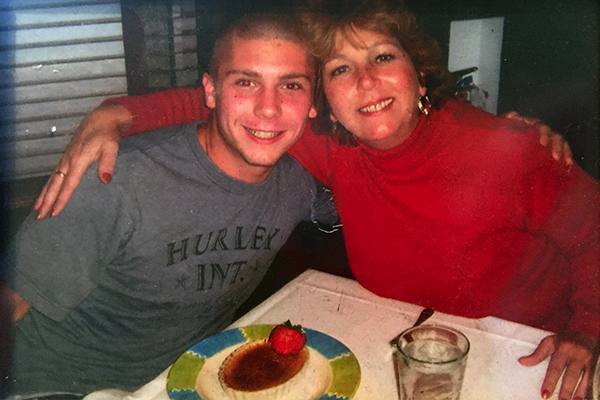 TAYLOR SHANK
My mom is the best — anyone who knows her will say the same. Her joy for life is contagious, and her love and compassion for others is so sincere. She sees the fun and beauty in almost all situations, and she looks for the possibility and potential in everyone and everywhere. People often say I'm super happy, but if they met my mother they would understand where I get it from. Mom, your light undoubtedly inspires me and so many countless others. I love you!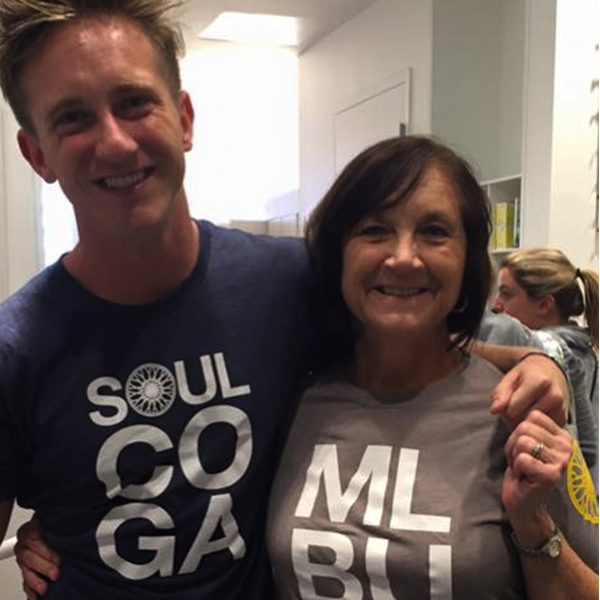 TIRRELL CHERRY
My mom is the kind of person who gets sh*t done! My whole life she's worked super hard to provide for me, a lot of the time it was just her and me. I've seen my mom persevere through really tough situations with grace and confidence; from that I have learned to believe in myself and find my inner strength. Her constant support allows me the opportunity to change/grow and has inspired in me the courage to be my most authentic self.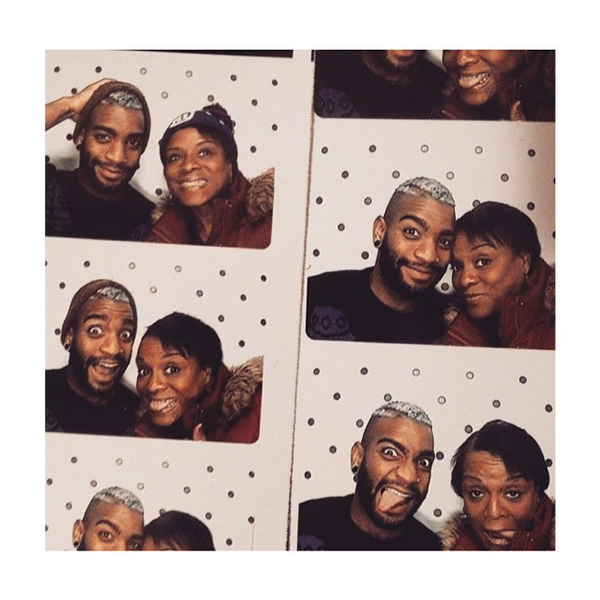 BRIANA HENRY
Where do I even begin? Trying to put it into words won't do her justice but I'll give it a shot anyway. My mom is the reason I am who I am to this day. She has taught me what it means to be kind to people and what it looks like to be a good woman in the world. She is the rock of my family and as I get older I learn to appreciate the sacrifice, dedication and love she's put into me for the past 24 years. If I can be half the mother to my children that she is to me, they're going to be some pretty lucky little humans!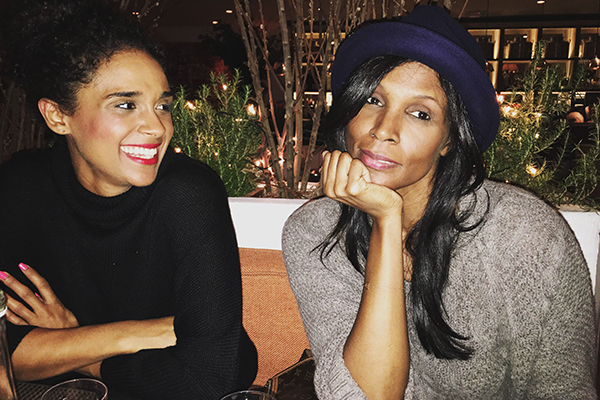 RACHEL GOLDMAN
My mom inspires me to be patient and kind even when I don't feel either of those feelings!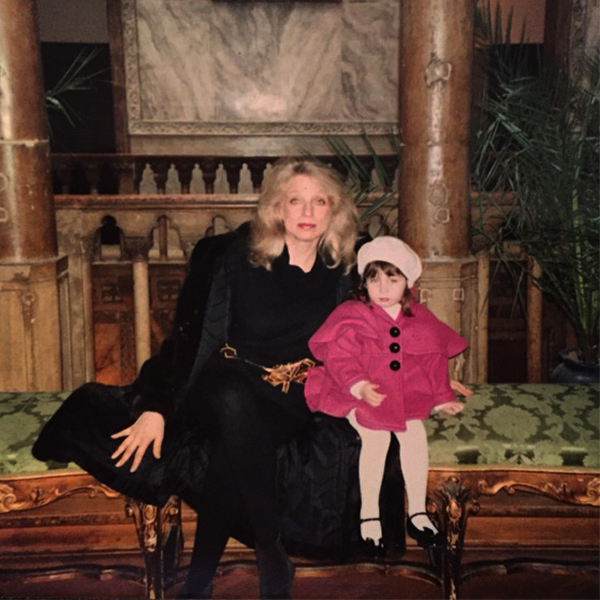 KALEY SKOGLUND
I know everyone thinks this, but I really mean it: I have the best mom in the world. She is good to her core. She was made to be a mother-loving, understanding, patient, empathetic and unwaveringly loyal. She was and is the type of mom a kid is lucky to have. She loves big and will truly go above and beyond for her kids. I love you, Mom! Thank you for being mine and thank you for showing me such a constant example of love and support.
HEATHER PEGGS
I know I've told this story before - but my mom helped save my life about seven years ago when I was battling a drug addiction. I went to rehab and relapsed, and nothing worked until she moved in with me for six months and re-taught me how to live. I needed my mother's love and she dropped everything and moved from Pittsburgh to Los Angeles to help me. I'm 6.5 years clean now - and living my best life. My mom is inspiring me right now by getting herself healthier — she recently quit drinking caffeinated drinks like Mountain Dew — and is starting to lose weight and feel better. (Keep it up, Mom! You are doing great and I'm so proud of you!) Here is one of my favorite pics of myself and my mom — from our trip to Disney World in Florida celebrating my 5 year sober birthday!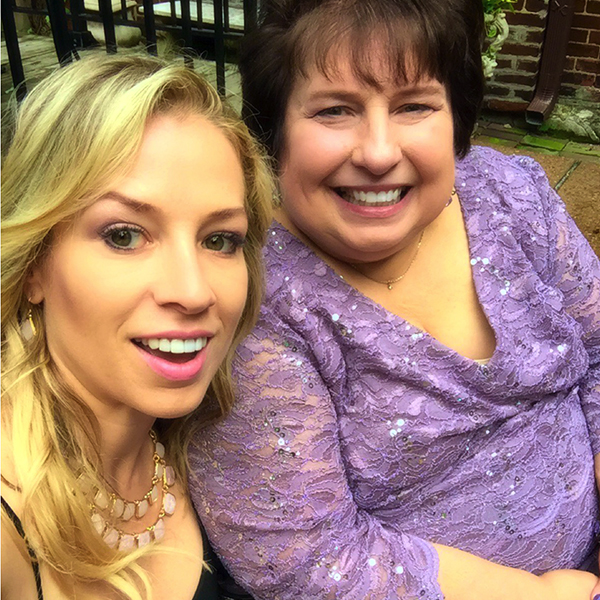 JULIE DERMER
My mom Gwen is one of the most upbeat, positive people I know. She loves to dance, party and celebrate life. Her motherly support is unwavering and constant and with her in my corner I've always felt I could really "go for it!" Mostly though, she's inspired me to be the loving mom I am today to my own kids.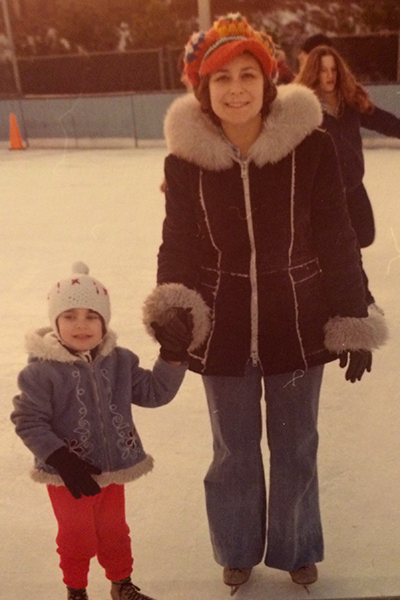 RYAN PIGNATIELLO
My mom, Sheri has always taught me to be 100 percent me all the time. She inspires me because she has always encouraged me to dream big and not set limits on myself. She is also the biggest support system I could ever ask for! We talk EVERY SINGLE DAY! Tip from Ryan: CALL YOUR MOTHER! She likes it!
TIM MCGARRIGAL
My mom has inspired me endlessly but one of the many ways is that at 40 years old she started college while still raising three children. She lost her parents in her first year back to school but still managed to graduate cum laude and went on to get a master's degree. She then started a career teaching kindergarten (which lasted 20 years). She is truly amazing and has helped me realize that you're never too old to start something new and improve yourself and your life!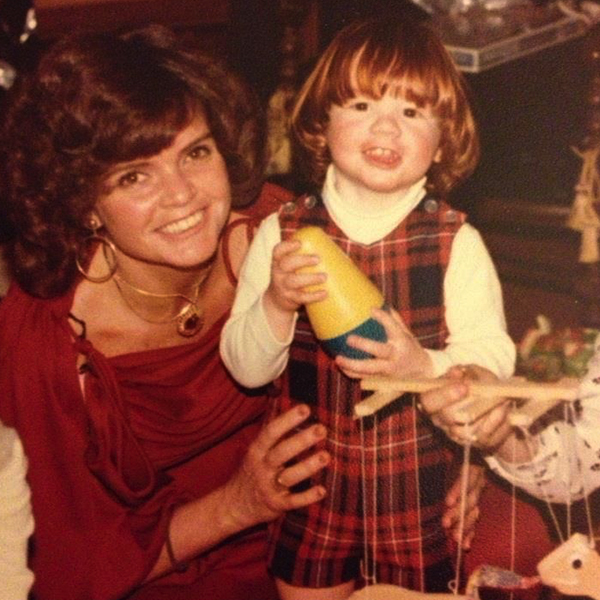 CAT CROWE
While running a business and running a family, my mom still found time to run a bazillion marathons. She is incredibly busy which makes it all the more impressive that she still found the time to make it happen for herself time and time again, doing something she loves with her friends. One run will change your day, but a bunch of runs will change your life and she inspired me to start running marathons and ultimately ultramarathons which have become so central to who I am and how I live my life. This was a photo we took after my 3:35 finish at the Marine Corps Marathon in 2014. Love you, Mom!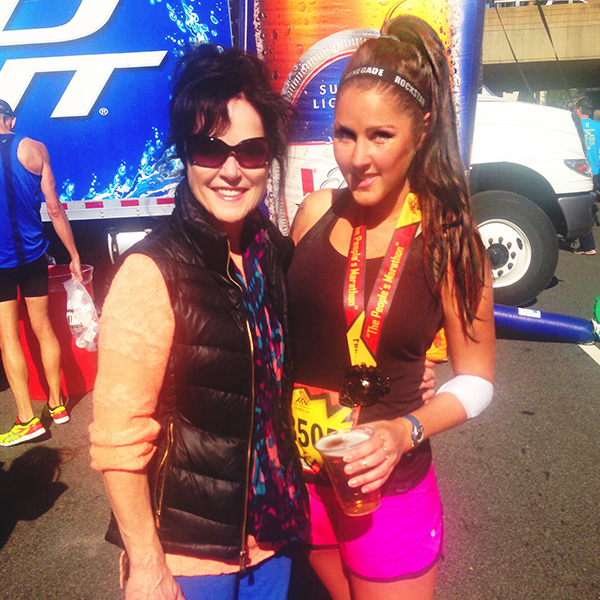 SAM YEARSLEY
My mom's impeccable work ethic, passion for life, and love for family inspires me every single day! She raised me to be the gentleman I am today. I love you, Mom!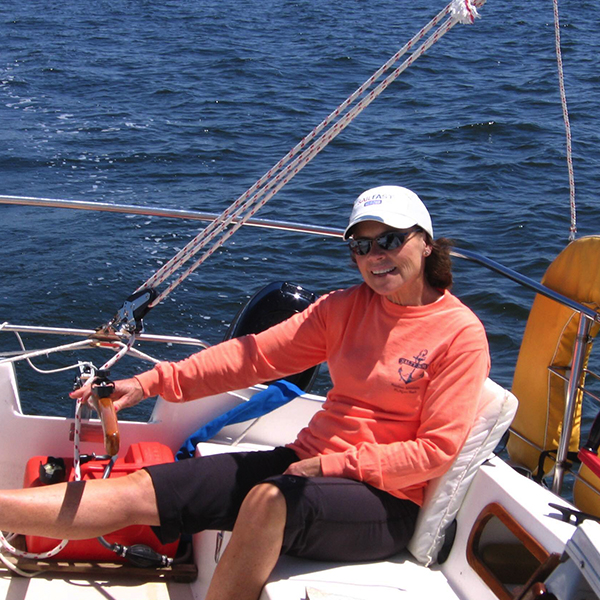 LOUISE GASSMAN
Throwing it back to 2010 when we ran The Princess Half Marathon at DisneyWorld! My mom inspires me to be to independent! It's nice to have help in life, but know that you are capable of doing everything for yourself!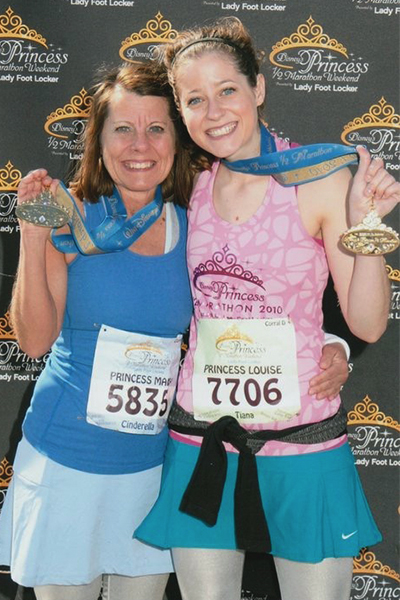 LISA BOCCUZZI
I could write a novel about all the reasons why my mom is amazing, but I'll just say this: She is the best in the world and she took me to see Hamilton.
ALEXIS ROSE
My hero of a mother has seamlessly pulled off being everywhere she needed to be without a hiccup. She was and is my family's everything. I learned the meaning of what success truly meant by the way she raised me and my sisters. I saw the only way to get through something is to go through it, not around it. These lessons are the reasons why I am the athlete and warrior I am today. Love and respect for you always and forever. Every day is your day.
ELIAS DUNCAN
She inspires me to be hard-working and generous!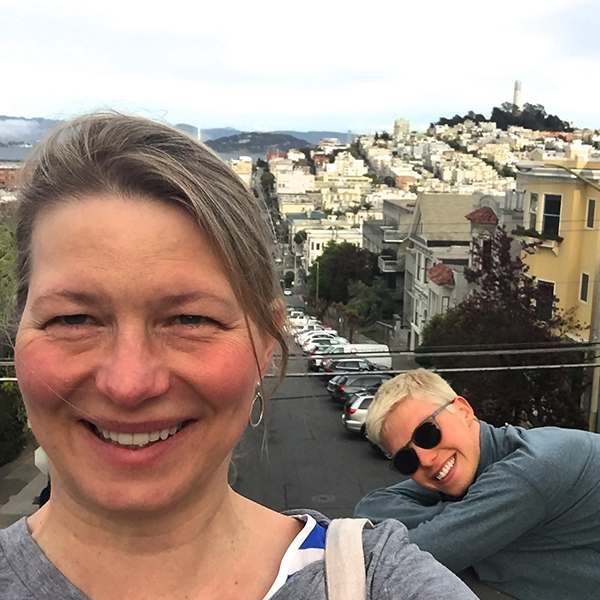 ALEX KANTER
It's difficult for me to narrow down all of the ways in which my mom inspires me. I admire her incredible ability to balance the challenges that life throws at her, and the way in which she never lets those obstacles get in the way of caring for herself and the people she loves. My mom is compassionate, strong, beautiful, and she inspires me to stay in the present, to give my all, and to commit to the choices I make each day.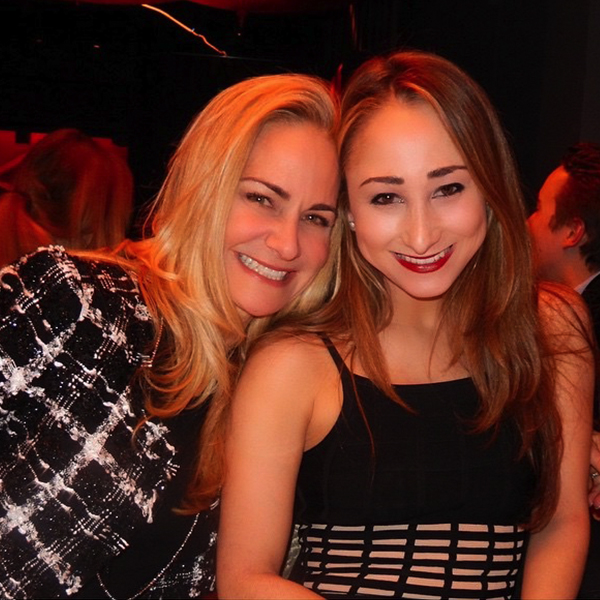 NICHOLAS WAGNER
My mom has always inspired me to go for what I want in life and to be truly WHO I am in life. What inspires me most is her love for our family and her dedication to whatever tasks life throws in front of her. I would not be anything like who I am without my mother.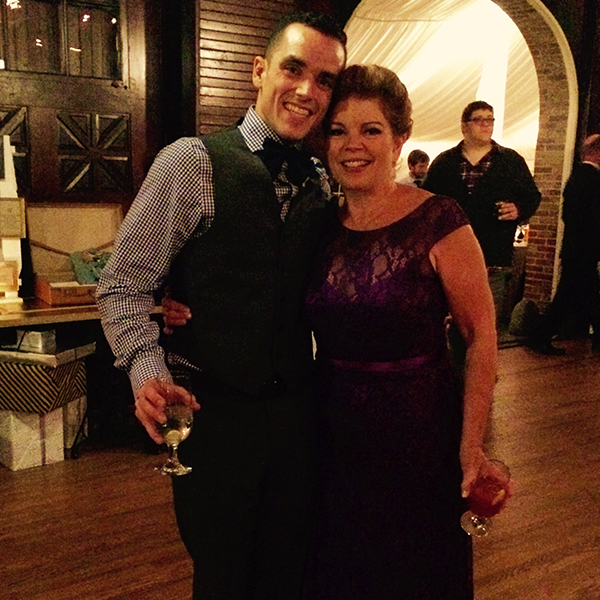 Happy Mother's Day to all the mothers out there!
MORE FROM SOUL