How SOUL Helped One Inspiring Rider Break Records
August 8, 2017
ethesda rider CAROLYN HOOVER was recently the youngest female to complete the 2017 New York City Triathlon. Find out how SOUL helped her cross the finish line months after a hospital stint.
My SOUL journey started in a hospital bed. Growing up, I was known for being the kid with big dreams. I hated to think there was something I couldn't do, so I tried everything. If I was bad at something — which was typically the case — I would work hard until I was one of the best. This was a pretty successful method until the second soccer game of my high school career ended in an ambulance — with no control of my legs.
As I lay in my hospital bed with a broken hip and broken dreams, I remember thinking that all I wanted to do was find a way to fix as many people as I possibly could, so they wouldn't feel broken too. As a result, I started raising money for cancer research through seven exhaustingly rewarding fundraising campaigns. What started as a mission turned into a passion. After three years of intense event planning and sleepless nights, my family and friends ended up raising over $330,000 together. Nevertheless, I still felt like there was a part of myself that could give more.
I took my first SoulCycle class last December when I was home from Duke University for winter break. The intention was to find a workout that would help me stay in shape for the approaching sorority rush season, but what I found was a series of challenges that exercised my mind just as much as my body. In my first class with
MICHELLE
, she concluded by discussing perfection in the realm of adulthood. In essence, her point was that the greatest gift of childhood is that it's the one time in our life when failure is actually embraced. As we grow older, we are forced to specialize and separate ourselves by creating images of perfection worthy of social praise, but perhaps this inhibits our growth the most.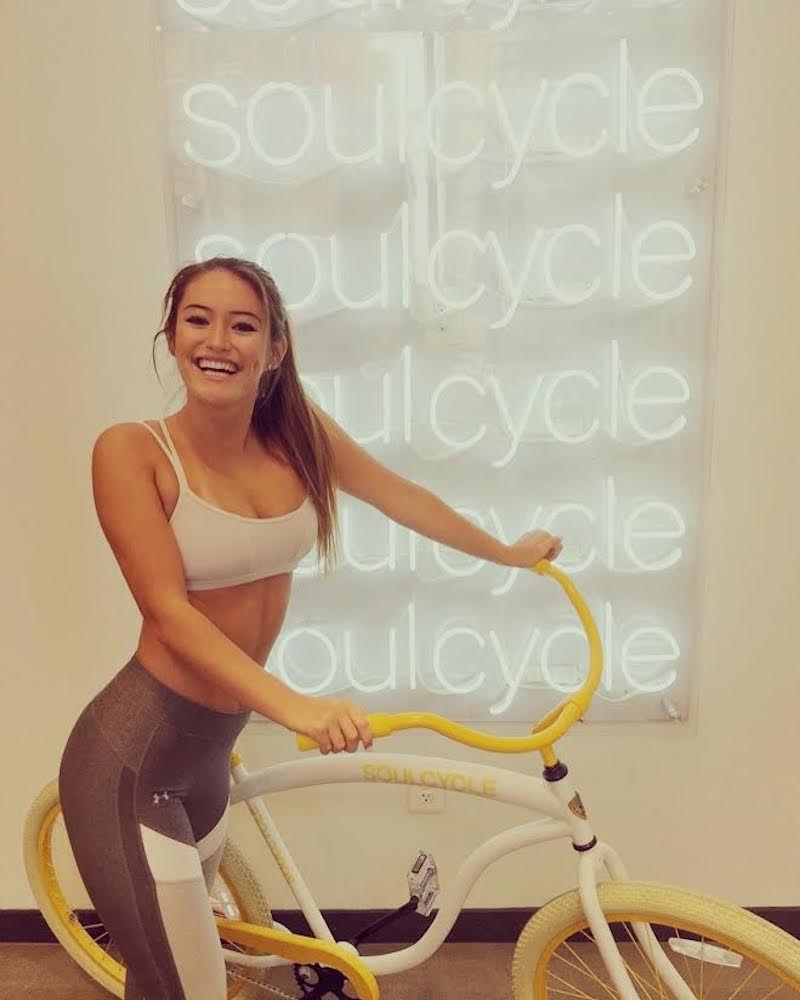 I left that class feeling incredibly empowered… and confused. At this point, I was halfway through my freshmen year of college and already felt like I was growing up too fast. So, I asked myself two questions: No. 1: Are you happy? No. 2: Is there anything inhibiting your growth? Shockingly, I realized that the first time I felt sincerely happy since my injury was during my orientation week at college. So what was I doing wrong during my four years of high school? I had prioritized caring about other people's health and happiness so I could avoid thinking about my own. SoulCycle helped me realize that I needed balance.
A month later, I spontaneously ran my first marathon just to prove to myself that I could. The day after, I signed up for my first triathlon because, why not? A minute after hitting the sign-up button however, it hit me that I didn't own a bike and hadn't swam in six years. To further complicate matters, I had signed up through the
Leukemia and Lymphoma Society's Team in Training
, which meant that I was obligated to raise a minimum of $3,500 to compete. With every reason to stress out, I decided to sweat it out at SoulCycle. I left my class with complete confidence that this was the ultimate test of balancing my health and happiness with that of others, and that no one could talk me out of it — not even my mom.
In the weeks leading up to the
New York City Triathlon
, I managed the stress of fundraising and nerves by taking it out on the bike. I knew if my body could handle a marathon it could handle a triathlon, but I didn't know if my mind could. Therefore, in each class I focused on making myself comfortable with being uncomfortable. Pain was the measurement I used to educate my body to the limits I was surpassing.
Coincidently, the triathlon took place on my 19th birthday. After waking up at 3:00am and watching people jump into the Hudson River with military-style direction, I couldn't help feeling a bit like an idiot. To comfort my nerves, I set a series of goals like I do in SoulCycle: get ahead of the person in front of you, make it over this hill, pick up your speed for 30 seconds. In order to meet these goals, I reminded myself why I was doing this triathlon in the first place: You're saving lives, you're inspiring yourself, you're gonna need a lot of room for your birthday dinner. By the time I crossed the finish line, I was filled with so much pride that I was covered in goosebumps.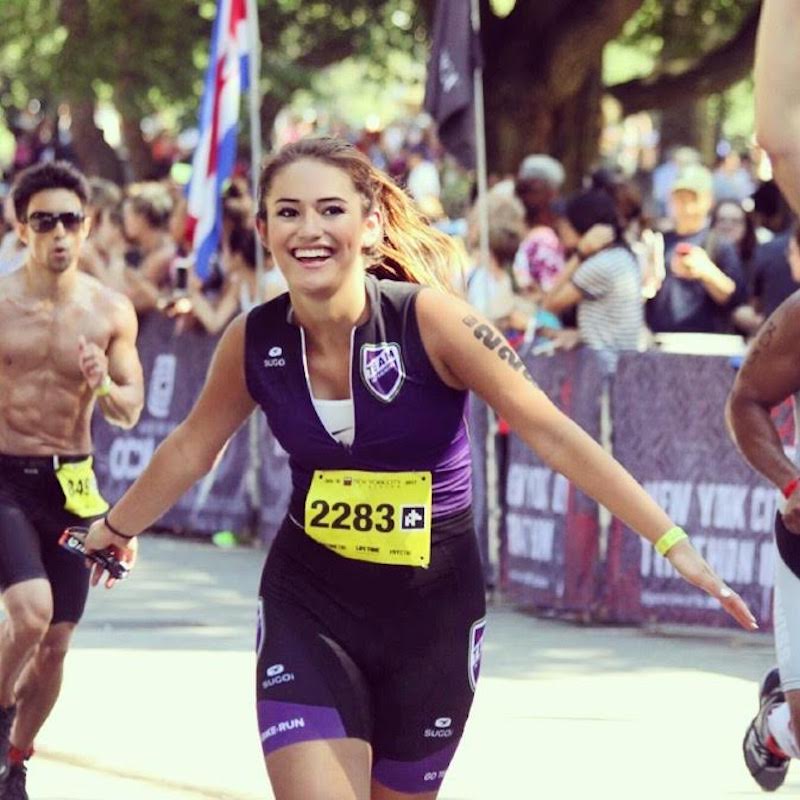 It never occurred to me during the race that my triathlon performance was noteworthy. I thought anyone could do it. I believed this so strongly that I didn't even check the results table to see if I qualified for a trophy. Therefore, it wasn't until I returned home to DC that I found out I was the youngest female to complete the NYC Triathlon and the top in my age group. If you're looking for a sign that you need to break out of your comfort zone, this is it.
Feeling inspired to ride? Grab a series HERE
.