Soul Talks to Jennifer Lopez
June 16, 2014
Jennifer Lopez is dropping A.K.A. — her 10th worldwide album — tomorrow, and Soul is helping her celebrate with some special rides in NYC, West Hollywood and Palo Alto. The superstar talked to us about her latest songs, how struggles have made her stronger, and the best advice she's ever received…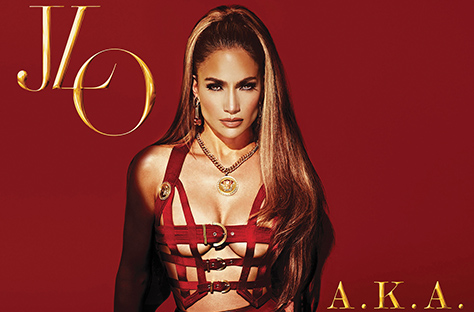 SOUL: The songs on your new album, A.K.A., always seem to have a message from the heart. Where do you get your inspiration?
LOPEZ: My own life experiences are a big factor into my music. On every album, I've evolved and my outlook on life is reflected in my music. I'm inspired by a variety of sounds and musical directions – everything from dance to hip hop to slower, love songs.
SOUL: At SoulCycle, we often say that struggles make us stronger. How have the challenges you've faced made you stronger?
LOPEZ: Everyone goes through challenges and the most important thing you can do is to learn and grow from each of them. I've had my own personal challenges, but I've walked away from them with a new sense of perspective and that's where I find my greatest strength.
SOUL: What is the best piece of advice you've ever received and why?
LOPEZ: The best advice I ever received was someone telling me to always trust my instincts, because you know yourself best.
SOUL: Do you have a mantra that motivates you and if so, what is it?
LOPEZ: I don't have a specific mantra, but I often remind myself how lucky I am through daily affirmations. I always try to channel any negative energy and turn it into something positive.
SOUL: What advice would you give your 20-year-old self?
LOPEZ: I would tell her to follow her gut, because everything always works out in the end.
SOUL: What is your favorite way to unwind?
LOPEZ: I'm constantly busy working, so when I do get time off, I like to relax and spend time with my kids, my family, and my friends.
Come tap it back to Lopez's songs and other music inspired by her at these classes:
NOHO: Wednesday (6/18) at 7:45 PM with ERIN THOMAS
SOHO: Thursday (6/19) at 5:30 PM with KENDRA
PALO ALTO: Thursday (6/19) at 7:30 PM with Allie
WEST HOLLYWOOD: Friday (6/20) at 5:00 PM with Franz
Can't make it to a JENNIFER LOPEZ RIDE? Don't miss SoulCycle's Lopez-inspired playlists on Beats Music. And check out her new album, A.K.A. Questions or comments? Email blog@soul-cycle.com!