Soul Style: Lisa Boccuzzi and Her Party Pants
December 11, 2015
nstructor LISA BOCCUZZI always brings energy, enthusiasm and some pretty spirited pants to her cardio parties. Now she shares the stories behind her favorite pairs and why these leggings never fail to give her mood a lift…

It's hard to say when my affinity for crazy-patterned leggings (let's call them "party pants") began, but I think it all started about a year ago.
I've been an instructor at SoulCycle since the spring of 2013, and by last winter I had accumulated a veritable mountain of plain black leggings. One day I decided that enough was enough and I set out to spice up my SOUL wardrobe. Fast forward a year and I haven't looked back.
Here are some of my favorite pants to help inspire your own SOUL style…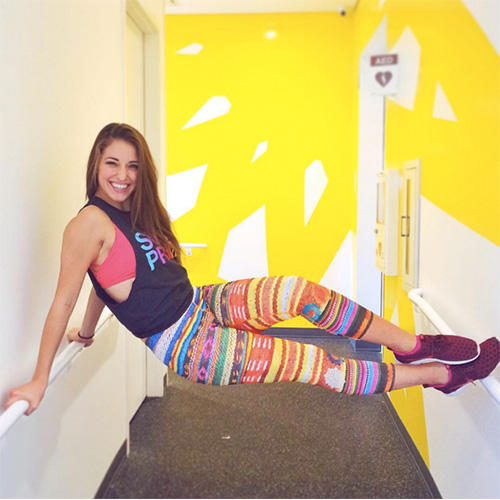 These Zara Terez Performance leggings are some of my new favorites! They're so colorful and bright, and Zara Terez donates part of the proceeds from these pants to
Every Mother Counts
(a non-profit organization dedicated to making pregnancy and childbirth safe for every mother everywhere). What's not to love? C
heck them out
HERE
!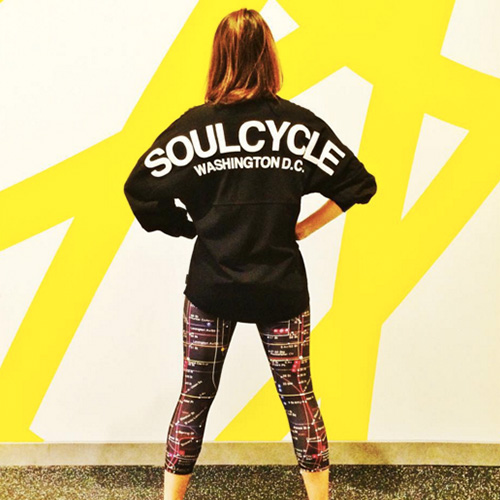 Even though I currently teach at our Washington, D.C. area studios, my SOUL journey started in New York. I love wearing these NYC Subway Map patterned pants to represent my favorite city!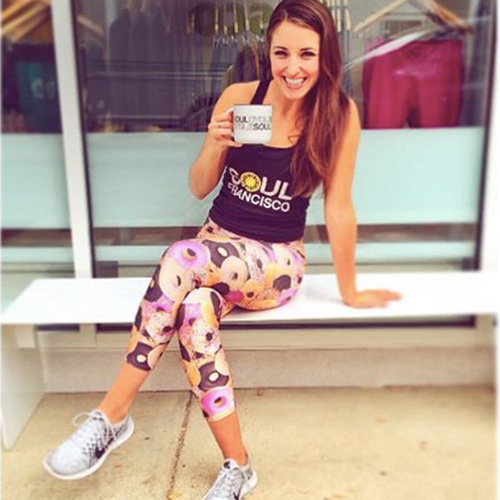 I have a pretty serious sweet tooth, so when I found these doughnut patterned leggings I knew I needed to add them to my collection! The combination of stylish active wear and sweet treats is a genius move, in my opinion. You can find them
HERE
!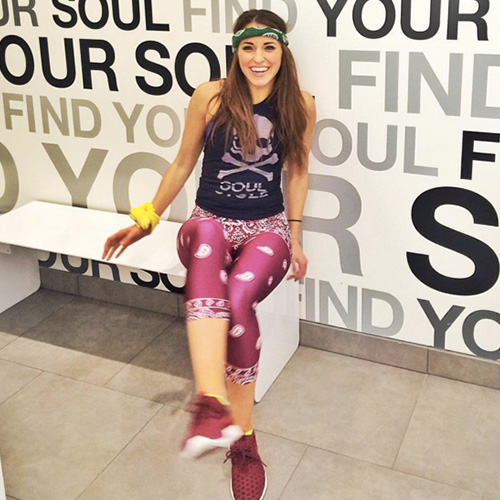 At SoulCycle, we love a good bandana! With so many colors and patterns, my SOUL bandana collection almost rivals my pants collection. When I found these bandana patterned leggings I knew that they would be the perfect addition to my SOUL wardrobe! To find them, click
HERE
!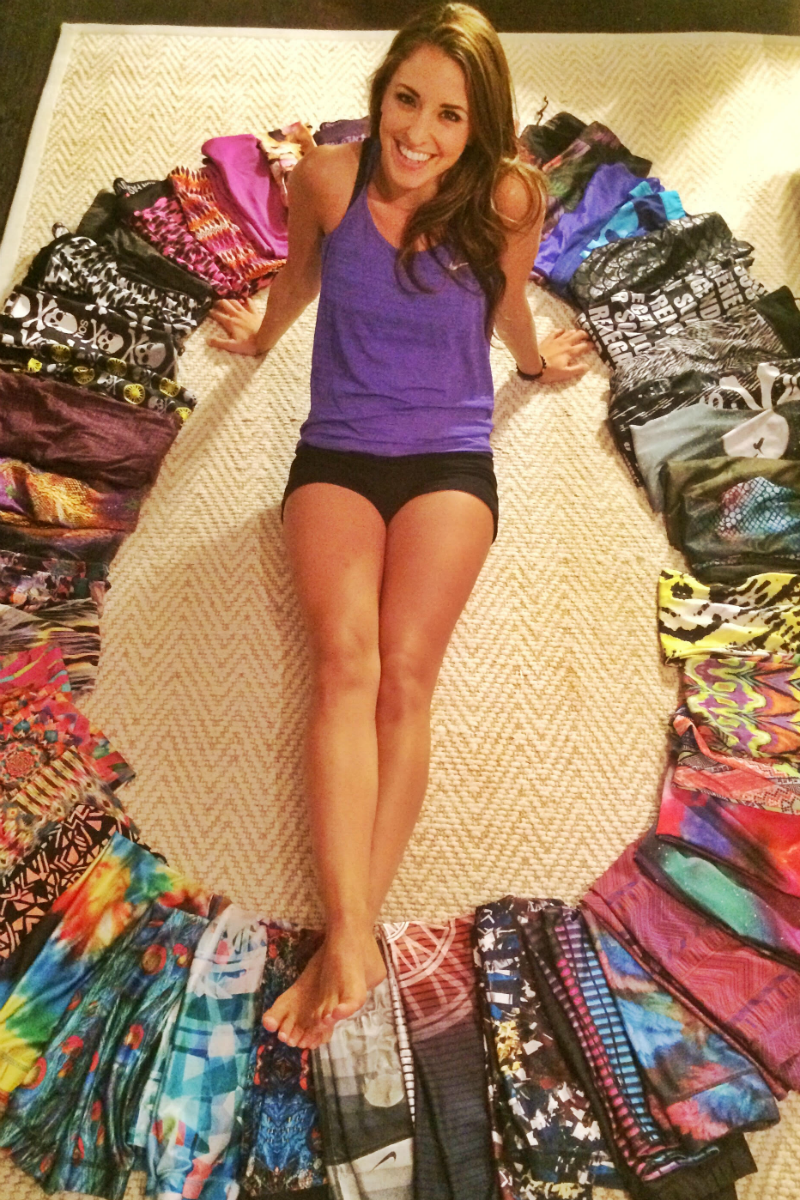 MORE FROM SOUL