Soul Story: Sam Duplessis
September 3, 2015
Sometimes going back to your roots is the most-forward thinking move of all. West 77th staffer SAM DUPLESSIS visited his home country of Haiti last month to volunteer at an orphanage. He opens up about the journey and how it impacted him…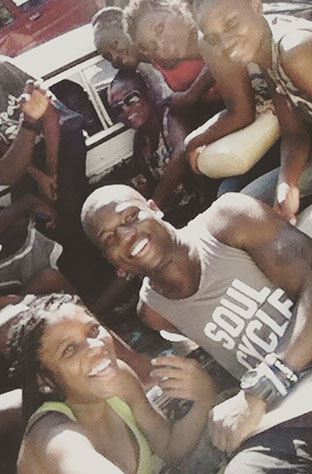 On your summer vacation, you traveled to Haiti. What inspired you to visit?
I was born and raised in Haiti and moved to New Jersey when I was 10 years old. It's home and it's where my heart is.
Do you still have family living there?
Yes, I still have family members who live in Haiti, including my little sister. My family has done a lot of work in Haiti both before and after the devastating earthquake in 2010, and witnessing the good they have done for the community inspired me to continue their mission.
Was this your first trip back since moving here as a child?
No, the first time I returned to Haiti was in the summer of 2012. While heading toward a church to feed children in one of the poorest neighborhoods, we were confronted and put in a very dangerous situation because we were considered outsiders.
That must have been so scary.
Thankfully we were eventually allowed into the neighborhood to feed the kids. I didn't let that stop me from going this summer. I mentioned to my mother back in January that I wanted to go back and feed the kids and we got moving on a plan.
What was that plan?
I wanted to go back stronger and with more purpose to provide them with clothing, necessities and shoes. And with the help of family, friends and the SoulCycle community, that is exactly what I accomplished.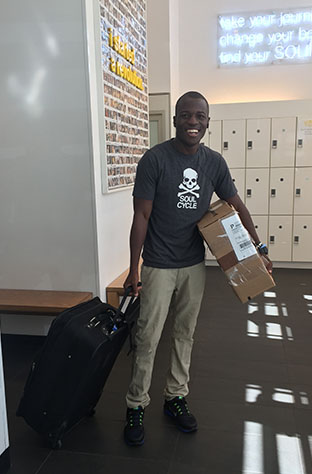 How long were you there for?
I stayed with my family in their house in the heart of Port-au-Prince for four days and three nights. It was a quick trip, but it allowed me enough time both help at the orphanage and spend quality time with my family.
Tell us about the orphanage. How did it inspire you?
I got a lot of support from family, friends, and the SOUL community prior to my trip. I personally donated my SOUL gear and I collected SOUL clothing from friends. SoulCycle's CEO, Melanie Whelan, also provided me with a generous donation of SOUL gear for the trip.
What was it like when you arrived?
When we arrived the kids put on performances for us by singing, dancing, and reciting poetry. I was able to see the children's rooms where four children share one bunk bed and the three rooms in which they are schooled. Electricity is rationed throughout the country so most of the rest of our visit was spent in the dark, but that didn't stop us!
That's amazing.
We handed out meals to children of all ages who, even in the darkness, were smiling. Haiti is an extremely poor country — most of these children have been abandoned by their parents and even though they live an orphanage, they don't know when they will eat their next meal.
How did the kids inspire you?
The children were smiling and they were happy, as if unaffected by the conditions around them. When we gave the children the clothing I had collected, I was able to talk to them and explain to them my SOUL journey and how the SOUL community has taught me to wake up every day with a purpose and stay positive no matter what life throws at you. I can only hope that my journey will inspire them as much as they inspire me.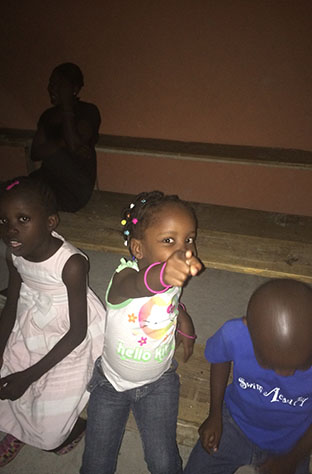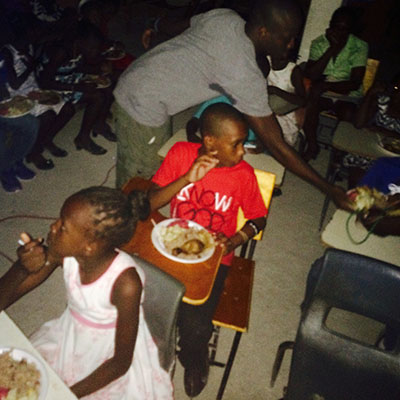 What did you learn from the trip?
It was great to get away from the craziness of NYC for a few days and reconnect with my community…it is a different world, but it was a welcome change. The market was bustling day to night with children and adults working and selling to make ends meet. When not working, children were spending the day playing outside. The people of Haiti are hard working, positive people who pay less attention to the conditions around them and put more importance on making a living and enjoying their community and country. Spending time in Haiti was a great reminder to work hard and enjoy life no matter what situation you find yourself in.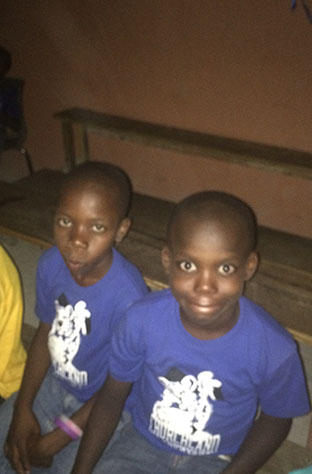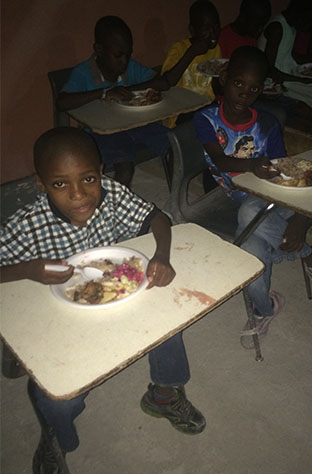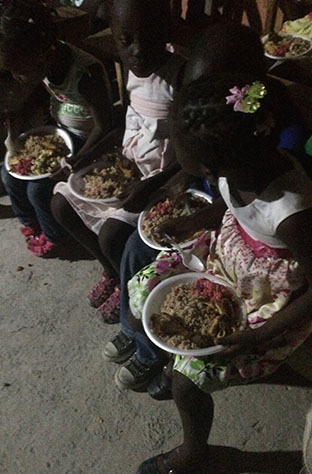 Will you go back soon?
I hope to continue to provide the orphanage with bigger and better donations and visit more frequently. In the future, I would like to invite others to travel to Haiti with me to experience my country and volunteer in any way possible. Someday I would love to open an orphanage or school and be able to improve the quality of life for the amazing children in Haiti.
Questions or comments? Email blog@soul-cycle.com
MORE FROM SOUL