Soul Story: Lindsay Life
December 7, 2015
When LINDSAY LIFE started riding at SoulCycle, she discovered "a self-love" that changed her life. Now, three years after clipping in for the first time, she opens up about how tapping it back helped her overcome anxiety and depression while inspiring her sister Leah to become an instructor...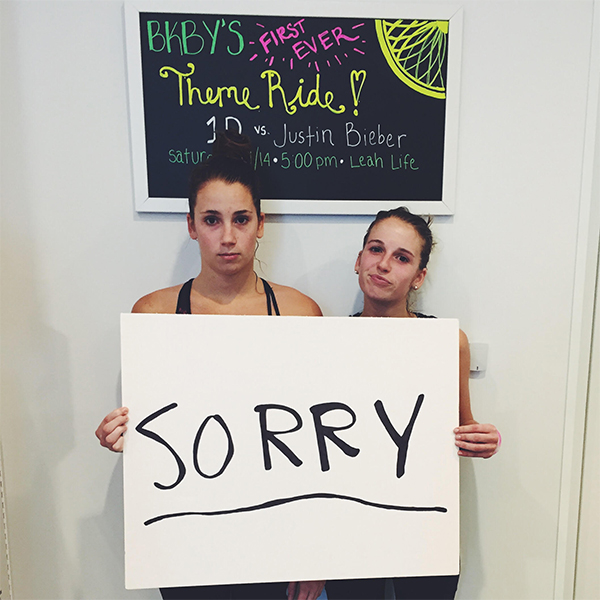 A few years ago, when I first started going to SoulCycle in Marin, I would never have submitted my Soul Story to the SoulCycle blog. I would have told you it wasn't that different than the other Soul Stories. I would have shrugged and said it was nothing special.
But my story's developed since then — I've developed since then — and I now know that everyone's experience and relationship with Soul is a unique one — mine included. So here I am, no excuses, telling my Soul Story.
I moved to San Francisco from Washington, D.C. three and a half years ago. I'm originally from Connecticut, so packing up and moving across country was daunting, to say the least. Especially because I barely knew anyone in SF. Family, friends and acquaintances applauded me for being so courageous, but I knew I was a coward. I was running away from mistakes, excuses and the me that I didn't want to be.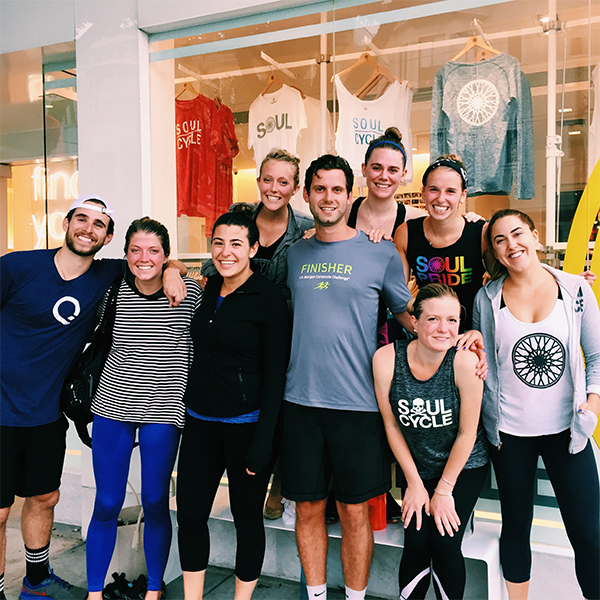 Luckily, running worked — to some extent. I fell in love with San Francisco (it's hard not to), I took time for myself, I made amazing new friends, I dedicated myself to my work. But I still made excuses left and right. See, when things haven't come easily for me, excuses have.
There are the simple ones: for running, my excuse is asthma. For dancing, "I have no rhythm." I say I'm horrible at barre because of my scoliosis. And there's the bigger ones: if it's something outside my comfort zone, I'll avoid it because of my anxiety. I'd hate myself and blame my depression without actually doing anything about it. Excuses and blame always came so naturally — they've defined me and paralyzed me since I can remember.
But with SoulCycle, there's no blame, no excuses. I remember the first time I heard Jenny Gaither encourage a room full of riders with that verbiage — "no excuses." And she was right. There's no excuse not to turn up the resistance or go balls to the wall sprinting up a hill. There's no excuse not to #daretobare and be proud of the skin you're in. It didn't take long for the "no excuses" mantra to win me over.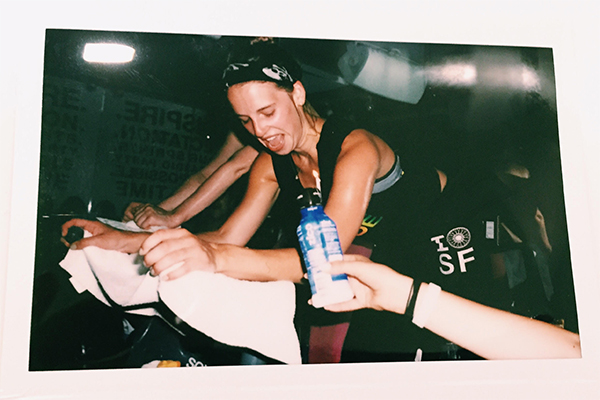 I realized I could be myself in that dark, candlelit studio. There was no excuse not to be. I could be messed up, I could be sad. I could sing, shout and dance. It's encouraged. In class, everyone around you — the instructors and your fellow riders — encourages you to be your unabashed, weird self. (Ask Anthony. That man doesn't hold back. Raunchy stories and all.)
And here's the bonus: SoulCycle's a kickass workout. I've gotten both physically and emotionally stronger in the past few years. And I've wanted others to experience that strength. I bring friends and co-workers to Soul all the time and I like to think I've converted a dozen or so avid SoulCyclists (my two roommates and closest friends ride about a million times a week — one of them, Maysie Childs, even works at the front desk at Castro), but my proudest recruit is my sister Leah Life.
I dragged Leah to her first Soul class when she was visiting me from DC. One 45-minute sweat and hip-hop filled class at Union St and she was hooked. Now she's an instructor in Boston, killing it at Back Bay and Chestnut Hill. I take her class whenever I can, and I still glow with pride the entire time. She gets to bring the confidence and self-love that's changed my life to so many others and I love thinking I played some small role in that.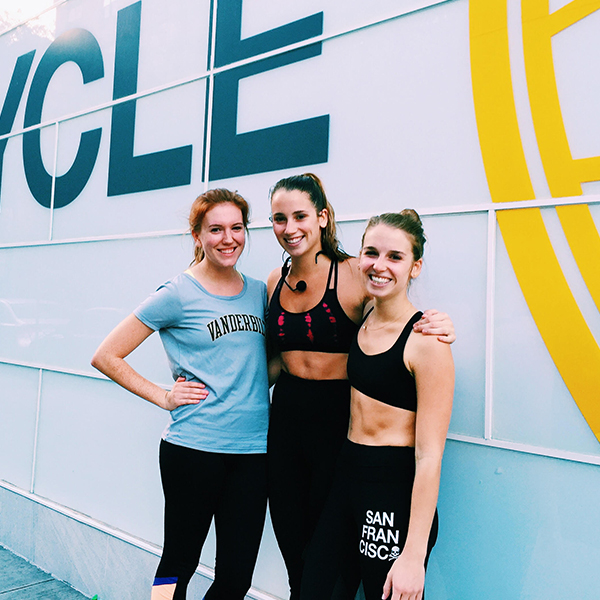 At SoulCycle, I found a way to move and get after it without any excuses. I found a family (and got mine involved), I found a source of encouragement and a place where I can be myself. I don't let my faults define me, and I've embraced who I am — on the bike and off.
Have a Soul Story to share? Email blog@soul-cycle.com! Want to ride? Grab a series
HERE
and book a bike!
MORE FROM SOUL