Soul Story: Claire Leibowitz
September 7, 2015
Struggling with how to best support her daughter with special needs, CLAIRE LEIBOWITZ began riding at SoulCycle. With every ride, she grew stronger and gained the courage she needed to care for her family. She shares her Soul Story…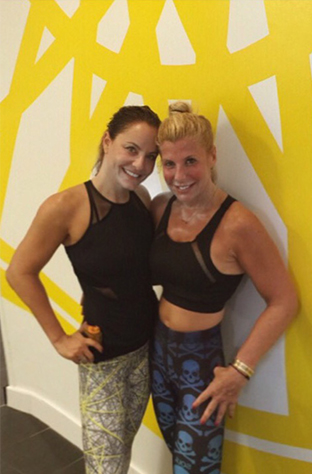 SoulCycle has been a life-changing experience for me. It all started three years ago when I came to realize and accepts the hardships of everyday life.
My daughter Madison was born prematurely, and that has affected her in the past 13 years since her birth in the form of ADHD and certain learning disabilities. At times, this can be extremely challenging.
A few years ago, I finally accepted that she struggled with more than I knew; my mind and thoughts became consumed with worry for her — where would I get the strength to fight for her proper education and therapies? How would she make friends, or fit into the community and society?
While traveling deeper into my fear, I thought about my son — who is close in age with my daughter — and assumed that he wouldn't have a typical sibling. I then made the choice to be extremely private about my life and my children. I figured that we all have our demons, so to speak, and this would be mine.
After I got my daughter into the best private school for her needs, and began to deal more positively with her issues, I realized that I needed to do something for myself. I needed a place to go to let out all my sadness and frustration, and I was blessed to find SoulCycle.
I walked into class with Julie D. — whom I've known since junior high — at the Roslyn studio, clipped into bike 21, and the rest is history. I have been an avid rider almost every day for the past three years, eventually graduating to the front row.
Julie D., Tomas, Ayana, Rachel, and everyone at the front desk (especially Michael) have helped change my life. SoulCycle has given me my power back. I have remembered the strength and courage that I once had, and am no longer ashamed or scared. Riding at SOUL has allowed me to both cry and smile. It made me realize that I'm not alone. I have a pack of other riders who also have problems (after all, who doesn't?)
Today, as an advocate for other special needs parents, I know that it is okay to share my story and the amount to which SoulCycle has helped me on this journey.
Have a Soul Story to share? Email blog@soul-cycle.com!
MORE FROM SOUL