Soul Q&A: Louise Roe
February 21, 2016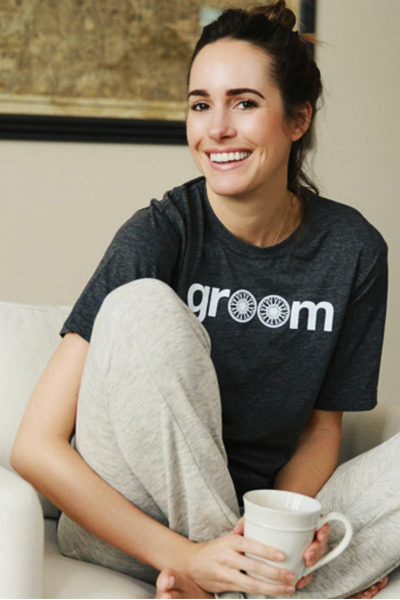 You're a journalist, TV presenter, style icon. How do you manage it all?
I think everybody in LA has about four jobs, so being around that kind of multi-tasking energy is very inspiring! I like the fact I can do different types of work in one day. Exercising definitely helps keep me focused mentally!
How would you define your personal style?
It's quite laid back, but I do love a heel. The older I get, the more I'm investing in timeless pieces, rather than buying into crazy trends like I used to.
Where do you find inspiration?
It could be the girl next to me on a flight, an old movie at home, or bloggers on Instagram. It's such a mix and I screengrab everything into folders on my phone. I'm planning my wedding right now so Pinterest is like this amazing black hole!
What is the best piece of advice you've ever received and why?
My grandpa said never expect anything. So simple but sometimes hard to do. He was so right.
Do you have a mantra that motivates you and if so, what is it?
My dad gave me this bookmark when I was 10, which I still use. It says 'you can achieve anything for which you have unlimited enthusiasm'. I love that.
What is your favorite way to unwind?
A massage at home is my biggest treat, then you can fall into bed afterward. Or a facial at Carasoin spa with Lena, she's magic.
What first brought you to SoulCycle?
I was dragged kicking and screaming by my friend Preston Konrad, and honestly, sucked at my first class. I sweated and couldn't figure out the resistance and the beat very well. I'm not going to lie!
What kept you coming back?
In my second go it all clicked and the endorphins were pumping! But I'm competitive with myself, so I came back, determined to master it! Then I really enjoyed it. You're on a high when you leave, and there's a feeling of camaraderie in the room. And the music is so great, better than any bar or club I've been to!
Do you have any favorite rides?
I signed up to do a Soul Survivor, without realizing what that even was, with MB… who could be Madonna's double. Her energy and sense of humor was incredible, it was so hard, but at the end I felt like I'd just run a marathon.
How are you preparing for your upcoming wedding?
I travel a lot, so it's tricky to get into a consistent fitness routine. But I work out when I'm back in LA. And we have a clear idea of what the wedding will look like, so that helps!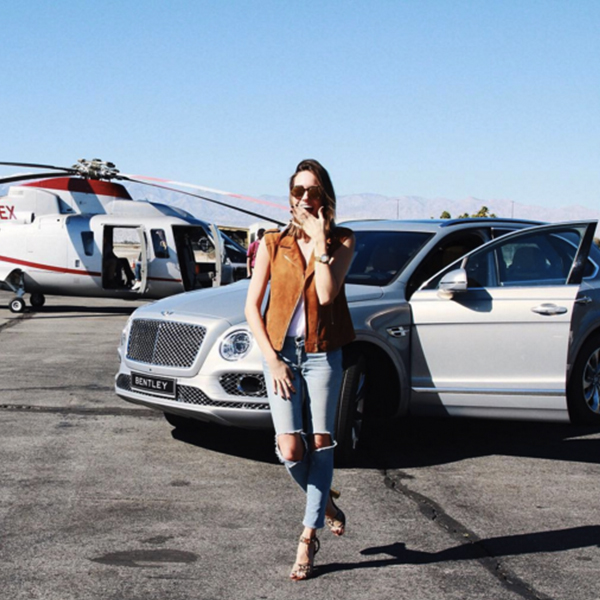 What are your top tips for packing most efficiently when you travel?
Roll, rather than fold, anything you don't want creased, and plan looks head to toe in advance. It sounds boring but saves so much space! Three tops to every skirt or pair of pants is a good rule of thumb.
How do you treat jet lag? Any secrets?
I take melatonin the first night when I arrive somewhere new; it really helps. And I drink lots of coconut water to rehydrate. I usually stretch a lot in the room and take a tennis ball to roll over my foot, butt and back. It is a game changer for opening up the muscles after a long flight.
What are your favorite travel snacks?
I often take my own meal: quinoa, chicken, a hard boiled egg, and I always have an avocado in my bag. The worst is being stuck at an airport where junk is the only option, and that has happened a lot! Larabars are great too; I love the peanut butter one.
Who are your style icons?
Women who had their heyday in the 70s, like Lauren Hutton, Ali Mcgraw, Talitha Getty.
Anything you want to add?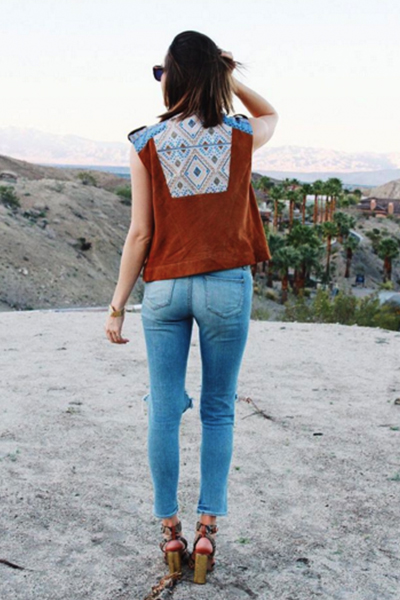 You can follow Louise on Instagram @louiseroe.
Questions or comments? Email blog@soul-cycle.com! Want to ride? To book a bike, grab a series HERE then book a bike!
MORE FROM SOUL