Soul Q&A: Jessica Posner Odede
October 6, 2015
Looking for an inspiring new read? JESSICA POSNER ODEDE — co-founder of Shining Hope for Communities, an organization that provides free education for girls and a network of empowerment and poverty-alleviation programs in Kenya — has a new book out! The SoulCycle rockstar opened up about writing Find Me Unafraid with her husband Kennedy, tapping into your passion, and making a difference…
Jessica (left) with Soul Co-Founder Elizabeth Cutler
Kennedy and I felt like we wanted to share our story, especially with other young people. There are so many problems in our world and that can feel so crippling. But we think that one person can really do a lot and make a difference. That was really the motivation behind it: To share what we learned while founding Shining Hope for Communities, to share that change is possible (in our case, through a love story!)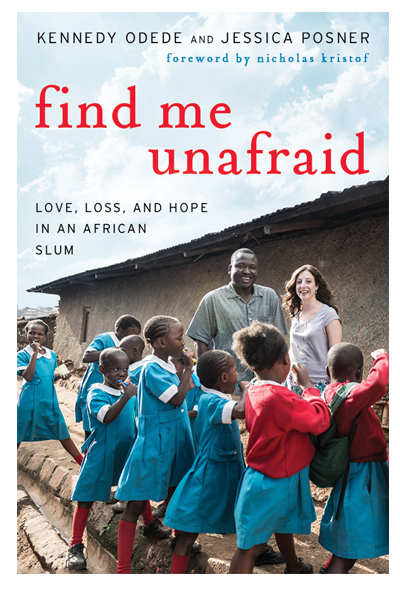 Tell us about Shining Hope for Communities.
Shining Hope for Communities provides education and social services for girls in Kibera and Mathare in Kenya, where I studied abroad in college. When I met my now-husband, Kennedy, I was so inspired by his ability to make a difference in his community. We spent a lot of time talking about how we could fundamentally change lives in Kenya. Kennedy was emphatic that starting with women and girls would be the first step. "If you really want make a change," he said, "you need to better the reality for women and girls." We believed that it would be a leverage point for the community in how they form opinions about women and girls and how they look at gender equality.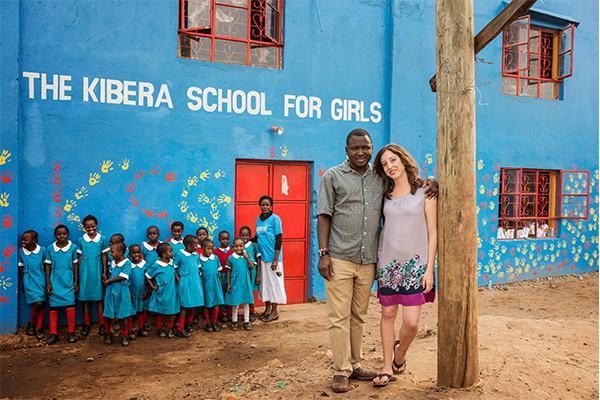 How did you get started?
We applied and received a $10,000 grant to build a school for girls. We found materials, hired teachers and took applications and a few months later, The Kibera School for Girls was born. Now we have programs that reach 76,000 people — we have an employment center, health clinics, violence-against-women prevention programs and we are the largest supplier of clean water. We are really committed to ending gender-based violence, and so much more. We have 255 local staff members!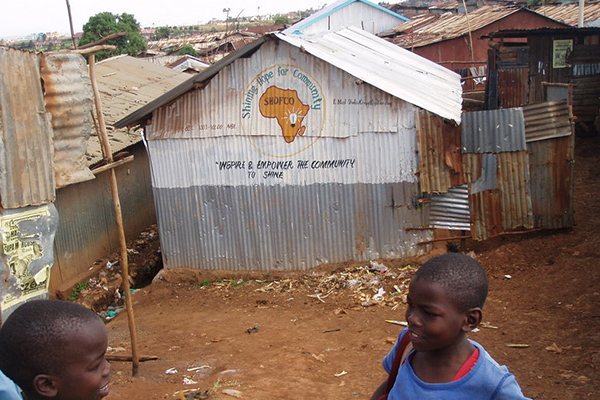 A lot of the book is about Kennedy's harrowing childhood and survival. It's a love story and it's pretty personal too. It's about two people who never should have met, and yet.... There's a lot of drama so people can expect a page turner! Above all it's really a story of hope. (Check out a trailer of the book below.)
What's one important message in the book?
Life isn't always what you expect it to be — and it can be better than what you ever imagined. When I was a junior at Wesleyan University, I wanted to study abroad. I had never traveled but I wanted to see the world. I chose Kenya because I knew I would see such a different way of life. Soon after I arrived, I met Kennedy. He was living in an urban slum, Kibera, and he had taken 20 cents to buy a soccer ball and use that as a way to organize people in his community to come together. That was the inspiration for the idea of founding SHOFCO. For me, falling in love led to this bigger, broader, unexpected change for my journey… that was the opposite of what I expected.
You're building schools, implementing clean water projects — really making a huge difference in Kenya. Where did you find the time to write?
It took us two and a half years! We would write early in the morning or late at night, and a lot on the weekends. It was challenging to find the time but also nice. Writing can be so reflective.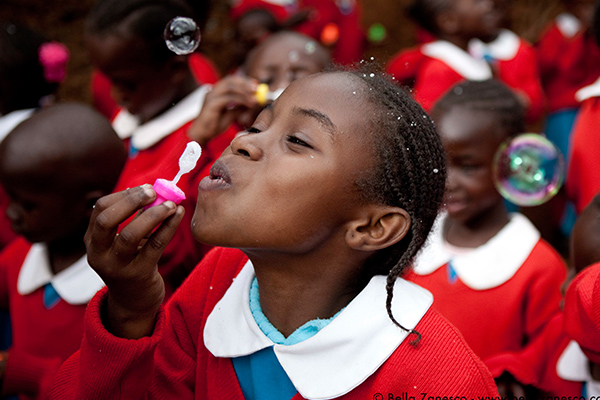 Did you have a perfect writing time?
I think I prefer the morning because you wake up with a fresh brain. And I always liked writing while we were in Kenya. The memories and experiences were so immediate.
And what's going on with SHOFCO right now?
Right now we are doing admissions for our new school year — so next year we will have 80 new girls, 40 in Kibera and 40 in Mathare, which is really exciting. Our Kibera school has now been open for seven years and our oldest girls are in the 6th grade. We plan to take them up through 8th grade at our school, then mentor and support them through the process of finding a high school. We also opened two more health clinics this summer which means greater access to healthcare in these Kenyan communities. All of our services really continue to grow.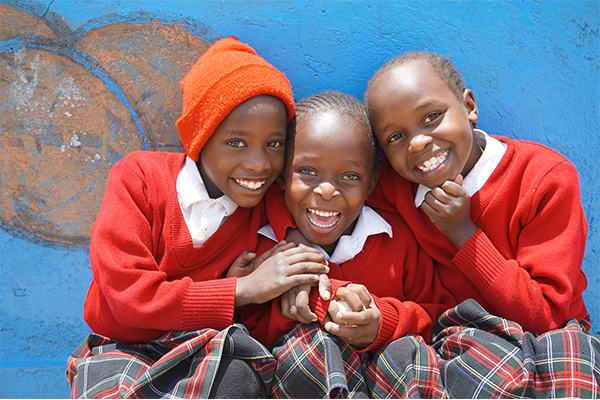 Did you always dream about working for community change?
I always knew that I wanted to live a life with meaning and purpose, but I don't think I knew exactly how I would do that… which we discuss in the book. Our hope is to get our story out there — to inspire people to find their passion and get started on their dreams of giving back.
Questions or comments? Email blog@soul-cycle.com!
MORE FROM SOUL