Soul Q&A: Brit Morin
December 1, 2015
Brit + Co is popping up on Union Street for the holidays and teaming up with SoulCycle for some rides and DIY classes! We chatted with Brit + Co founder BRIT MORIN about what inspired her to pursue her DIY passion, where she finds motivation, and how SoulCycle helped her bounce back after giving birth…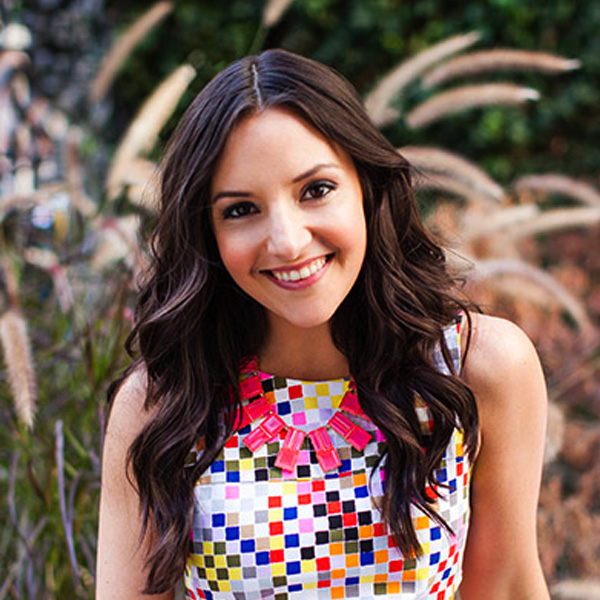 Tell us about Brit + Co.
Brit + Co is an online media and commerce company that enables creativity through inspirational content,
online classes and do­-it-­yourself kits. Think of it like the magazine version of Pinterest. Our mission is to
ignite creativity in young women, and we do that with endless ideas, hands­-on teaching and unique creative
goods to shop as well.
What inspired you to start it?
From an early age, I've always been passionate about inventing and creating things with my hands. I took
a bit of a hiatus from a career in tech right before getting married. During that time I stumbled upon the
first­-ever TechShop which had just opened in SF. It was like a gym for making things ­­you paid $100/month
and got to come in and use all their machines whenever you wanted. I literally spent every day there and
became obsessed with it. I had access to all these different types of new, high­-tech machines from laser
cutters to 3D printers, but also old school machines like sewing machines… which had apparently become
digitized since I last used them as a teenager! I was shocked at how easy it was to apply my tech knowledge
and my new understanding of how to use these machines to make things like decorations for my wedding.
Around the same time, I was hearing from a lot of girlfriends of mine that they "weren't creative." I started
thinking, 'What happened since we were all kids and loved to color and build with LEGOs? Now we've all
become adults who are insecure about our creative skills!" From there I knew that the company I wanted to
build would be about helping people resurrect their childhood creative confidence.
And the "Co" in Brit + Co stands for community, one of SoulCycle's favorite words. Why is community so important?
We put the Co in Brit + Co as a reminder to always put our community first. Over the last four years we
have connected millions of users with makers, designers, chefs, inventors, and have built a community of
creativity. Our community is what fuels everything we do and inspires everyone that works at Brit + Co.
What advice do you have for people follow their vision and start their own business like you did?
Don't be afraid to turn your passion into a business. Just remember to approach your vision strategically
and learn to balance passion and productivity.
Where do you find inspiration?
Where do I NOT find inspiration!? Actually, sometimes I think I'm over­-inspired, if that's possible. I see
things every day ­­ from store windows to natural landscapes ­­ that inspire me to want to create something
new. And yes, of course I also get inspired every time I zone out in an epic SoulCycle class!
What is the best advice you've ever received?
If you never try, you will never win. And even if you fail, at least you showed up in the arena to try. It
follows one of my favorite quotes by Teddy Roosevelt: "The credit belongs to those who are actually in the
arena, who strive valiantly; who know the great enthusiasms, the great devotions, and spend themselves in
a worthy cause; who at best know the triumph of high achievement; and who, at worst, if they fail, fail while
daring greatly, so that their place shall never be with those cold and timid souls who know neither victory nor
defeat."
Speaking of quotes, what's the last book you read?
Moonwalking With Einstein, a fascinating book about the people who hold the world record for "memory."
(Yes, that's a thing.) These people can literally recite all the words in a book right after reading it! It teaches
you all about how to improve your own memory skills, which is an interesting trait to develop.
Do you have a mantra that motivates you?
Live what you love. I'm a huge believe in tying my passion to my career. It never feels like I'm "actually" working when I think of it that way.
What first brought you to SoulCycle?
The launch of the Marin studio in the SF Bay Area! I was hooked immediately and then went on to attend
classes multiple times per week. I was especially grateful for SC during my pregnancy when it was basically
the only exercise I could maintain. I even have a photo of me riding front row on my 40 week due date!
How was your first ride?
It was pretty intense. I wasn't sure I would come back because it was more difficult than expected. But
every class after that was a bit more manageable and soon I became hooked!
How has SOUL impacted you?
Not only has SOUL kept me in great shape (I lost all my baby weight within weeks!), but it's also become
the ONLY place where my husband and I can go to work out together. He's not a huge fan of gyms or
running (my other exercise pastime), but is now addicted to SoulCycle. He might even be a bigger fan than
I am, which says a LOT. It's so much fun to go together and ride side­-by-­side, encouraging each other
throughout the class. We've never had any other experience like that.
Tap it back in any of the following rides and join your SOUL instructor for a complimentary SOUL T-shirt cutting and customization class with Brit + Co pros across the street!
• Sunday (12/20): Ride at Union Street at 1:00 PM with LAUREN M. or at 4:00 with NATALIE, and DIY with them at
Brit + Co Holiday Pop-Up
at 2:30 PM.
Want to ride at SOUL? To book a bike, grab a series
HERE
then book a bike! Questions or comments? Email blog@soul-cycle.com!
MORE FROM SOUL