SOUL Love Story: Trisha and Court
February 13, 2015
One of our favorite Soul Love stories is undoubtedly TRISHA TANG and COURT GOLUMBIC's. After meeting in class in Soul TriBeCa, these devoted riders went on a marathon first date — and got married last summer. On Valentine's eve, they open up about their SOUL connection, the dramatic proposal and their storybook wedding…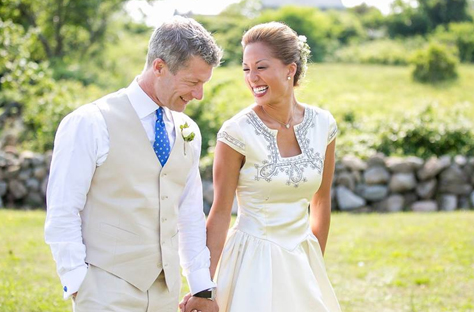 How did you two first meet?
TRISHA: For six months, instructor Nick Pratley had been telling me about this rider in his class that he thought I should meet, but I never really took it seriously.
COURT: I knew who she was from afar but never had a convenient opportunity to talk to her. Then Nick put us on bikes next to each other on a Tuesday night in December 2012…
TRISHA: And that is how the magic happened! We went on our first date after class a few weeks later.
When did you realize that you and Court were SOULmates?
Trisha: Our first date was an amazing evening. We ended up staying out until 3:00 AM and then talking on the phone for another hour after it ended. We went out again two more nights that same week. By that time, I knew something about Court was different.
Court: I took a bit longer to come around. In our second week of dating, I called my mother and told her what she had been waiting to hear from the son who had enjoyed bachelorhood for far longer than anyone should be allowed — that I had met the woman I was going to marry. Once she had been resuscitated, she told me she was delighted.
Amazing. How did you get engaged?
Court: It was August 2013. Trisha and I were on Block Island, Rhode Island, one of the first places we ever visited as a couple. On our last day there, I had planned to take Trisha on a long bike ride to a secluded beach shortly before sunset, where I would propose. I had arranged for someone to show up with champagne and a picnic right after I had presented Trisha with the ring.
That sounds incredible. Why do I get the feeling that there is more to the story?
Court: Well, it didn't exactly come off like clockwork. On the big day, we were hit with a torrential storm. I mean it was so bad the animals were lining up two by two. By 5:00 PM, the rain had not let up and I realized that I might have to resort to Plan B. The only problem was that I had no Plan B. About an hour later, as I was madly scrambling to come up with alternatives, the sky miraculously cleared and the sun started shining. I quickly invited Trisha to join me for a bike ride around the island.
And…
When we arrived at the designated location the scene was perfect. The beach was empty, the sun was setting and the waves were gently rolling. Trisha and I sat down in the sand and took it all in. Just as I was about to get down on one knee, Trisha jumped up and started shrieking, shaking and scratching, and not from the joy of our impending nuptials. It turns out that the downpour had brought out swarms hungry sand fleas that wasted no time in devouring us both.
Ouch!
Trisha: True story! We were covered in welts for a month. Despite all of Court's challenges, it was beautiful, romantic and a complete surprise. I was so excited that I started running up and down on this deserted beach yelling, "I'm engaged! I'm engaged!"
We get it! Clearly, you were excited!
Court: At some point I had to tell Trisha to stop texting her friends to tell them she was getting engaged so I could actually complete the proposal!
So after that dramatic proposal, how was the wedding?
Court: We got married last July back on Block Island. It was an extremely laid-back affair with immediate family and a couple of close friends. The ceremony was held on the beach followed by a lobster bake at sunset on a hill overlooking the water. Spectacular weather, picturesque scene, stunning bride, amazing food and lots of laughs.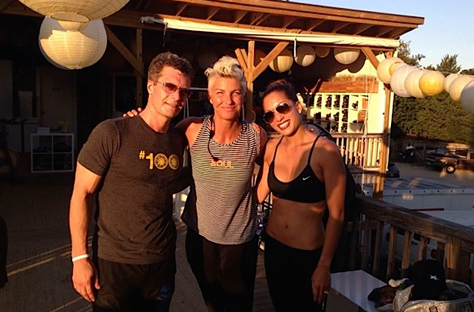 Awwww…
Trisha: A few months later we had a big party in the city for extended family and friends. There were several Soul instructors and riders in attendance, including Nick Pratley, who gave an inspiring toast, Jeremy Whistine, who graciously served as our MC, and Stacey Griffith, who probably posed for more pictures with guests than Court and I did!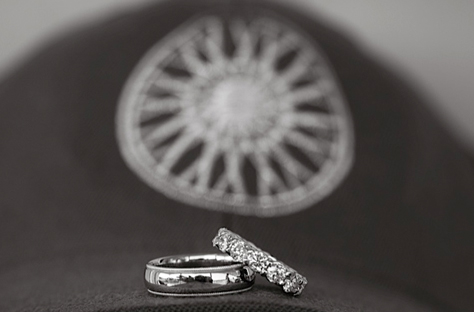 Do you have a Soul Story to share? Email blog@soul-cycle.com!