'She is the epitome of faith trumps fear': Alex Bursac's Soul Story
February 8, 2016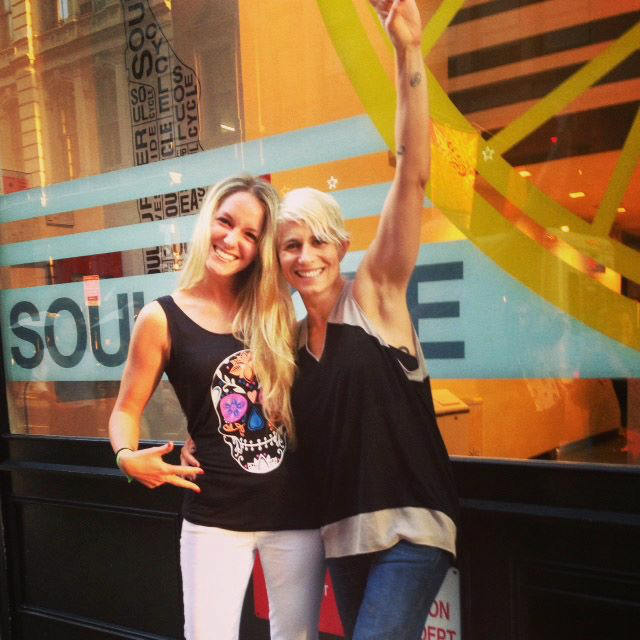 I took my first SoulCycle class in June 2011. I walked into the
Union Square studio
feeling like a fish out of water – a little insecure, totally overwhelmed and super nervous. It was all so new and unfamiliar to me. I was a girl looking to find an outlet and sanctuary away from it all, and unsure of how class would go. I remember my best friend advising me to "treat it like I was there to observe," and so I did just that from the back row, not knowing it was going to be a life-altering moment for me.
After clipping in and starting to pedal to Sia's "Breathe Me" (one of my all-time favorite songs), the lights dimmed and I began to focus on the lit candles. Next came the moment I will never, ever forget. Instructor
Melanie Griffith
– a beautiful, strong force to be reckoned with – walked to the front of the podium, looked up at the class and exclaimed, "let's do this!", and before I knew it, her long blonde locks started to fall to the floor. She explained that she was undergoing chemo, and told us her story while coaching us through a series of moves. She was so open and raw and real. She was a fighter, a warrior. From that moment on, she was my reason to be in that room. She is the epitome of "faith trumps fear."
By the time class was over, I was in tears. It was one of the wildest experiences of my life. And it changed me. I haven't stopped going to her class since that Tuesday at 7:30 pm in June. Melanie has since remained a prominent source of inspiration in my life. She is a mentor, a guiding light. Most importantly, she is my friend.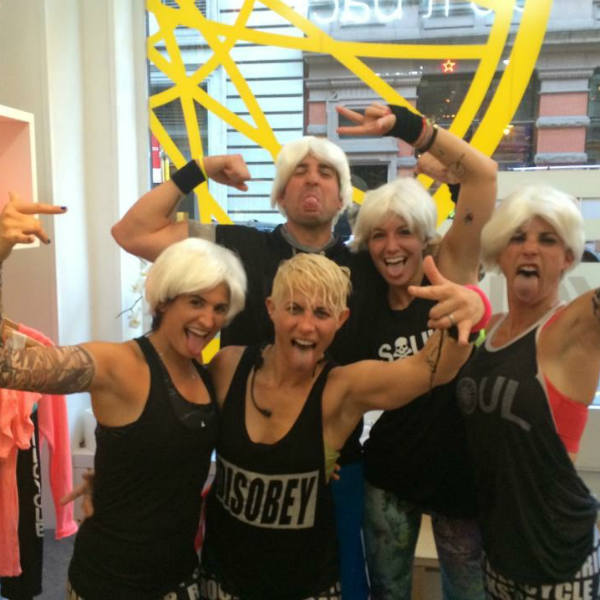 What started as a class or two a week (something I considered a "treat" – a workout I actually looked forward to!) quickly became a new lifestyle for me. And it was about so much more than the class; it was about the community, the family, the incredible staff and familiar faces I'd see so often. It was about the very natural and real friendships (I love you, "TripH"!) that I developed, friendships that feel like they've existed my entire life.
There isn't a day that goes by that I'm not grateful for Union Square and all of the unforgettable moments, experiences and relationships it has brought to my life. Union Square will forever be my "home studio." My heart explodes with love for my SOUL family. Love to instructors Melanie, Parker, Danny Marvin and Madison. Thank you to the staff who takes such good care of its riders – Thomas, Shelby, Brody, Kate, Kathleen, (miss you, Trine!). Kathleen Toth, Matt Miller, Liz Kramer and Sanda Saveneau, you have been there for me since day one and have a super special place in my heart.
If home is where your heart is, you will always find mine in USQ! <3
Do you have a Soul Story to share? Email blog@soul-cycle.com! Want to ride at SOUL? Grab a series
HERE
then book a bike!
MORE FROM SOUL