Rachel Loebs' Rustic North Carolina Wedding
October 3, 2016
ACHEL LOEBS met her now-husband when they were seniors at UNC Greensboro. She shares his playful proposal, her wedding planning tips and her favorite moment from the big day...

Congratulations! How did you two meet?
Zack and I met in the summer of 2008 right before our senior year of college at UNC Greensboro. At the time, I was actually trying to hook one of my friends up with him! After a couple nights of hanging out in a group setting, we drove to the beach on a whim at 3:00 AM (a three- to four-hour drive) one night and got a chance to know each other one-on-one. A couple of days later, we went on an official date and the rest is history!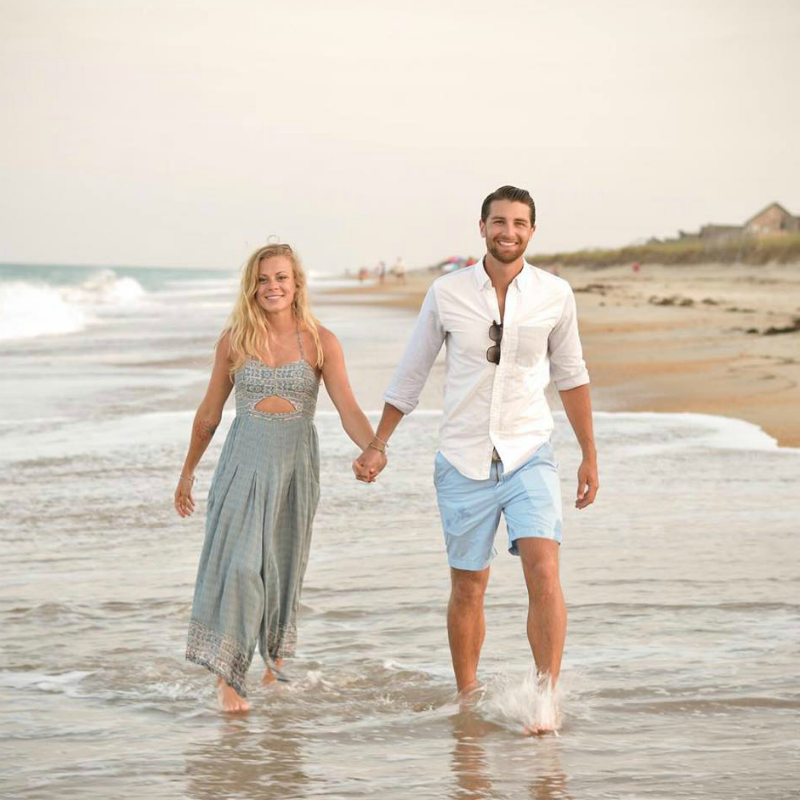 Tell us about the proposal.
We were both living in New York, but were back in North Carolina for Christmas. Zack and I are from towns about an hour away from each other.
On December 27, 2014, I drove to Zack's parents house in Greensboro (which is where we met in college) to have a "Christmas" day with them. We exchanged gifts with one another and with his family and then went to walk around downtown, see our old campus and say hi to some friends.
Zack kept insisting we go to this new park near campus because it was under construction when we were in college and was newly finished. We walked down a long path with some friends and found these huge wind chimes. He told me to come over for a picture and popped the question! I actually shoved him as hard as I could and did a little cursing, then said YES.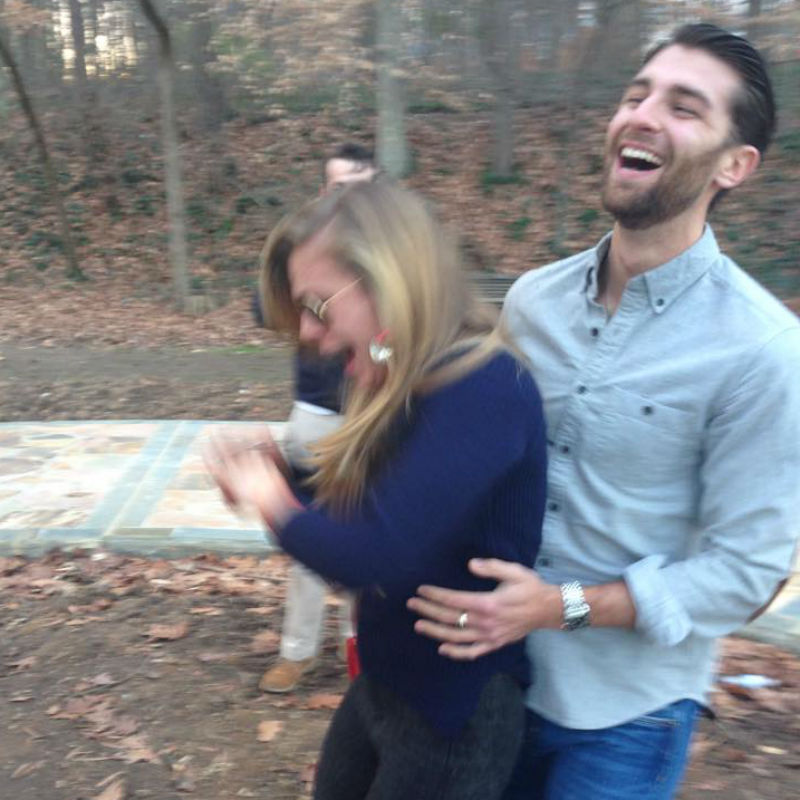 What did you want for the wedding celebration? What was your inspiration?

We wanted all of our favorite people to come together. I have a HUGE family and I wanted everyone there. We wanted to get married on the beach, but it would have been a lot to ask of our guests to make the trip. So we picked a beautiful barn in Chapel Hill, North Carolina and decided to go with a rustic theme. We wanted the ceremony and the reception in the same place. Our main focus was ensuring everyone had plenty of food, drinks and a wonderful time!
How long did it take to plan?
About a year.
How many people attended and how did you plan the guest list?
We invited over 200 people and about 160 ended up coming. Like I said, half of the guest list was my side of the family LOL. My dad is one of eleven and I am one of six.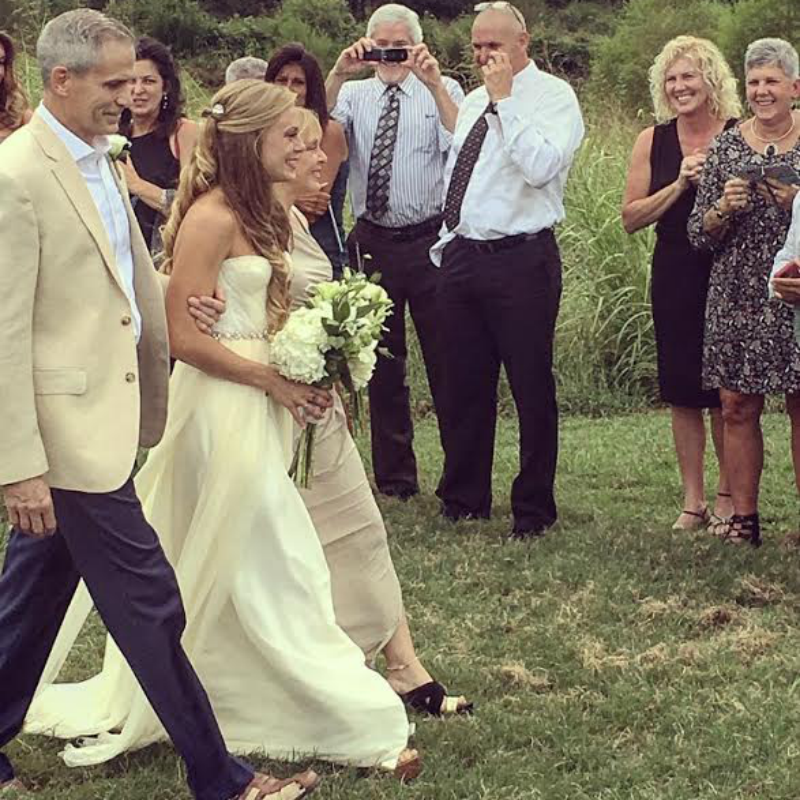 Do you have a favorite moment?
I have two, actually. Getting our marriage license was so much fun. We were so giddy and excited. After, we went to a small market and ate breakfast and drank coffee in my little hometown. It was just the two of us and it felt super special to take our time enjoying that moment.
The ceremony was definitely my other favorite part. It was outside under a big tree and the weather was cloudy, but warm. The energy and vibe were incredible.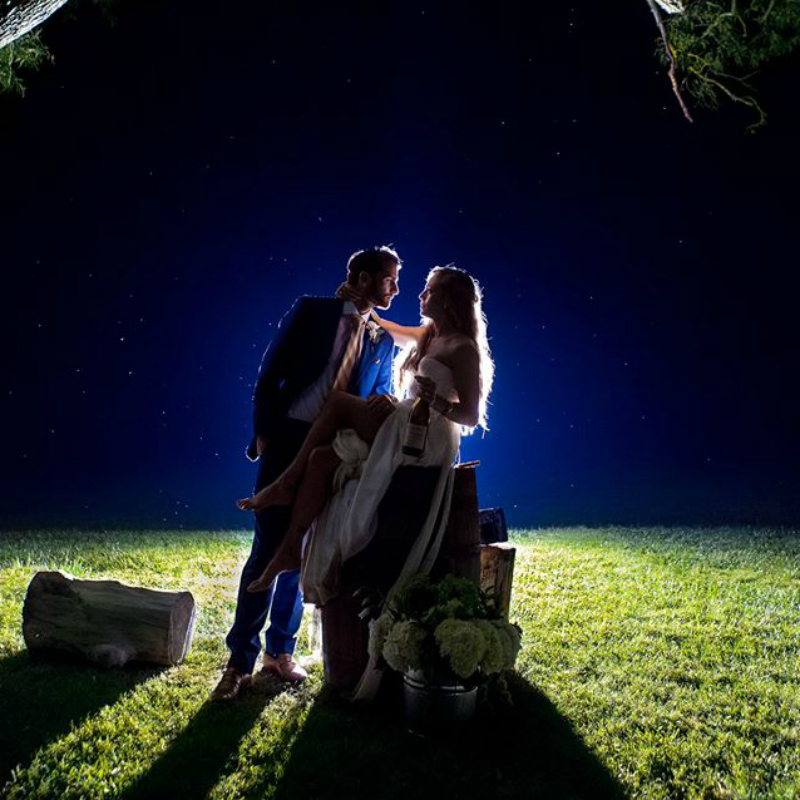 What was the first dance song?
"Tennessee Whiskey" by Chris Stapleton.
Did you go on a honeymoon?
Not yet, since this is the YEAR of weddings. We will be going next spring and plan on traveling to Italy and Greece!