Rachael's SOULful Recovery
April 22, 2015
"Turn a setback into a comeback," says instructor RACHAEL BROOKE, who just landed in the Bay Area this week. She opens up about how SOUL kept her strong while healing from a dance injury — and what inspired her to begin leading the pack…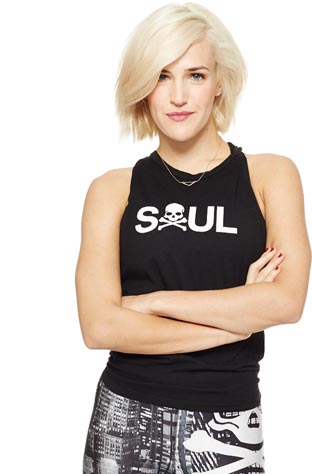 I was a professional dancer in New York City when I first discovered Madison Lari's 9:30 AM NoHo SoulCycle class. I felt as though I had just entered an alternate universe that I couldn't believe I hadn't known about for the last five years! I started taking SoulCycle classes the same way I would train in ballet, with dedication, passion, attention to technique, and freedom to discover my own individuality and creativeness. I was hooked!
Classes at Soul helped take my mind off my busy work and dance life, cross-train my body for my grueling performance schedule, and helped me navigate mentally through some life transitions that were occurring. I went home just a few months after beginning my SoulCycle journey on a break from a show, and landed a jump while dancing, causing me to dislocate my metatarsals, tear a few ligaments, and break three bones my mid-foot. The day before I was to return to NYC, I was having surgery to literally screw my foot back together.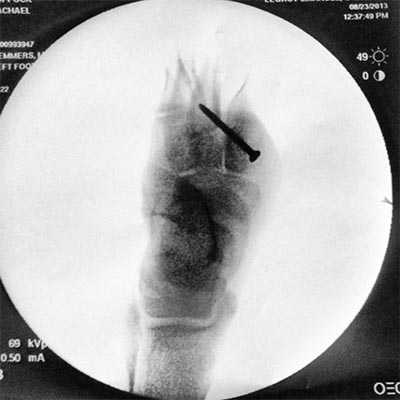 I was on complete bed rest for five months, waiting for the screw to settle in my foot before I could begin weight bearing in a boot. Those were hard months for someone as active as I am, and I slowly became frustrated with my body's limitations. I filled my days with books and Netflix (duh, still do) and lying to friends about where I was because I didn't want people to see me because I felt so unlike myself. When my doctor let me off crutches and into a boot, he also said I could begin physical therapy to get strength back in my legs. He also recommended I try getting some cardio on a stationary bike since it's low impact. I immediately begged to be allowed to go to SoulCycle, which he gave into as long as I promised to only sit down and to wear my boot to and from class.
The next day I was on my way to Stevie's 8:30 PM Wednesday night class in NoHo. Sitting in the back row, I had a view of the sold-out room moving together with so much strength and grace. Stevie has this natural ability to make you feel like she is speaking specifically to you and I vividly remember her saying, "Where you are is exactly where you are meant to be." We started doing obliques in the saddle and I was able to keep up the beat and do the moves, and it was in that moment that I really believed what she was saying. I was able to move with 59 other bodies and feel my own moves and sweat again FINALLY so many months later. I was captivated by the strength in the room and overwhelmed by how much I had taken my body's capabilities prior to my injury for granted. I had been so humbled by my situation for the last few months and I knew that my injury was exactly what needed to happen to me to really become fully aware of how grateful I wanted to be for having such a strong and healthy body.
Stevie spoke at the end of class about how an arrow needs to be pulled back in order to be propelled forward; suddenly, instead of feeling so defeated about my injury, I got so excited about how I was going to launch forward just like a bow and arrow but this time stronger and more grateful than ever. Months later I began moving forward in class, no longer had to wear a boot, and could ride out of the saddle again.
I should also mention the day that I got injured I was repeatedly told that I would never be able to dance without pain again. I was also told that walking and running and anything barefoot would also remain painful. Since I was unable to dance and I knew that I loved the community of SoulCycle so much, I decided to try to get a job at SoulCycle NoHo. I loved working at the front desk because it was such a blast to be around all the instructors and staff of SoulCycle, and I was continuously inspired and supported by everyone there.
I tried two more surgeries to try to help me literally get back on my dance career path. After each surgery, the recovery times were a lot shorter, but each time I would show back up to a SoulCycle class the minute I could after surgery and just sit down and pedal to the beat and be inspired by the community and the music. Although dance, running, and being barefoot all still cause pain, being on the SoulCycle bike doesn't cause ANY discomfort. Last summer I completely fell in love with SoulCycle to the same extent that I had loved dancing and felt SO lucky that I had found something that I could love just as much, and actually be able to do and excel at. My goal is to be able to get back to dancing one day. Riding the bike without pain has helped me recover faster while also staying strong, but most importantly it has taught me that it is okay to have more than one dream. And for now, I get both dreams, and get to dance while on the bike!
After my third and (hopefully) final surgery, I decided that I wanted to be an instructor and inspire someone the way that Stevie and Madison and all the other NoHo instructors had inspired me. I auditioned in December and began the training program in January 2015. During that time, I was reminded daily of how far I, and so many others, had come to have this opportunity. When I was on bed rest, I had a quote on my bathroom mirror that said "Turn a setback into a comeback" and every day during training prior to my first class, I really felt as though I was turning something that had physically set me back into a comeback for my whole life and career. The first class I ever taught was a moment I will never forget. It was amazing to have a room full of riders with all of their own journeys of setbacks and comebacks, ready to take on those 45 minutes with so much strength and gratitude.
As I teach class now, I spend those 45 minutes in the room on the bike saying thank you to the community and riders. I hope to help others discover how SoulCycle can help to heal you mentally and physically and also encourage you to celebrate your strengths and learn from your weaknesses just like it did for me. After being in New York for more than five years, last Friday I moved to San Francisco to join SoulCycle in the Bay Area! The community at SoulCycle from coast to coast is full of so much love, and I could not be happier to continue my SoulCycle journey as an instructor in a new city that I have always dreamed about!
Catch classes with Rachael at Soul Marin, Soul Palo Alto, Soul SoMa and Soul Union Street! Questions or comments? Email blog@soul-cycle.com!