Parker's New Parties
May 5, 2015
NYC instructor PARKER RADCLIFFE is kicking off a new kind of Parker Party: Soul Tropic Nites, the first of a slew of 60-minute live DJ Survivors in Williamsburg, is happening this Saturday! We talked to Parker about the inspiration behind these rides...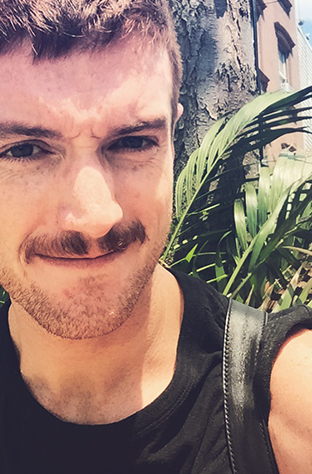 Tropic Nites is SoulCycle's very own Brooklyn summer party series. Picture the vibe of a night with friends in a cool Bushwick bar partnered by the intensity of a late Saturday night at a Williamsburg warehouse party.
I believe that the ability to insert the element of health and wellness, not only physically but mentally, into the already vastly creative party scene could be transcendent. This is a moment to creatively expand the mind in a dance party setting that will leave the riders feeling challenged and energized.
Creating this experience was an idea that came to me during the never-ending winter in New York City this year. "Deadbeat Summer" by Neon Indian came up on my shuffle during a blustery walk to the L train and the sounds started to transport me to a hot manifestation of art, sweat, music, life, and nature.
The ideas started to flood my mind and decided I would create the #PARKERPARTY I'd always dreamed about. This first one will be at SoulCycle Williamsburg — on the studio's second anniversary! — with the hopes of taking it to an even bigger venue with added artistic elements — much like the Output ride and Janet's Moulin Rouge or
Inside the Music
rides.
These Tropic Nites rides will be held monthly and, much like any other party worth going to, the location and time will be revealed the week it's happening. Our first 60-minute ride will be this Saturday (5/9) at 6:30 PM, but riders are encouraged to come from 6:00 PM until 8:00 PM for pictures, refreshments, etc. No dress code but feel free to dress up to suit your interpretation of the ride!
Follow Parker all week on Instagram
@bradfuurd
and join in by posting with the hashtag #SoulTropicNites. Questions or comments? Email blog@soul-cycle.com!