NIKKI GALE on Tapping it Back in NYC vs. DC
August 26, 2016
arrior NIKKI GALE shares how she lost 25 pounds at SOUL and what makes the pack special in her hometown of DC and her adopted community for the summer, NYC…

How did you first hear about SoulCycle?
I was reading a magazine article about the "Best Celebrity Workouts" in 2008 that mentioned SoulCycle. I subsequently watched a segment about SoulCycle in the news. The more I watched and read about SOUL, the more I wanted to try it.
Awesome! How did you finally decide to take the plunge?
I honestly decided to go on a whim with a friend who came to visit me. We were trying to think of something fun to do that included a workout at the same time.
Growing up, I didn't play any team sports, but I danced and performed in theater. I felt a little skeptical about SOUL because I was worried that I was going to stick out like a sore thumb. I didn't feel athletic enough. But, after some debating and some convincing on my friend's part, we decided to go to SoulCycle.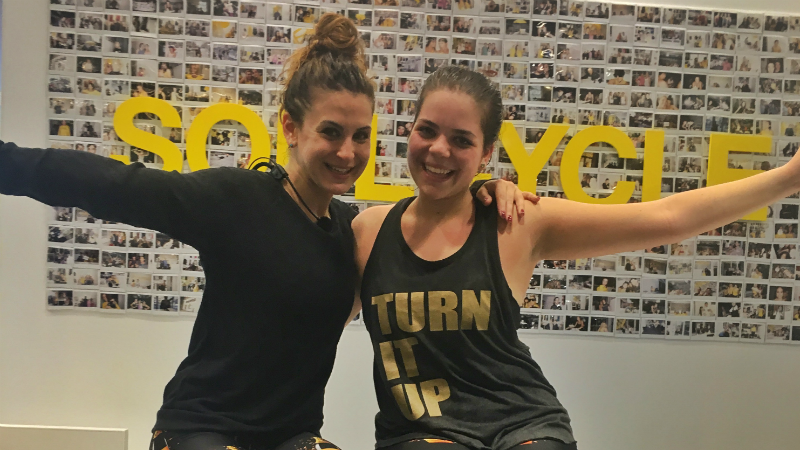 How did that first ride go?
The first thing I noticed was how nice the front desk staff was and how ready they were to make sure that I had the best possible experience. They walked me through every step that day, and after 200+ classes, the staff still treats me with that same "can-do" attitude.
When class started that day, my nerves were soon replaced with adrenaline and excitement. Once Emily T. played "Bang Bang" by Jessie J., it hit me: This was going to be something that I loved. Doing push-ups on the bike gave me the biggest smile and made me feel like I was on top of the world. Walking out, I immediately told my family and friends that I had a great time. I loved it so much that I went back the next day.
Love it! You're an OG in DC, but have become a fixture at SOUL Bryant Park this summer. What brought you to NYC?
I got an internship for the summer at a fashion public relations firm in NYC. After work, I would ride at
Bryant Park.
I'm originally from New Jersey (about an hour outside the city) and always loved riding in the city when I was home for breaks. The fact that I was going to be working in the city four days a week for my internship made me happy because I was getting the opportunity to ride in NYC on a more regular basis.
What's your favorite song to ride to?
Hmmm… this is a tough one because I have so many. I have to say "Alive" by Sia, because it's a good song to "go home" to. It reminds me that no matter the challenges that we are experiencing in life, we need to celebrate life in the moment and realize that we are here to stand out and make a difference in the world, big or small.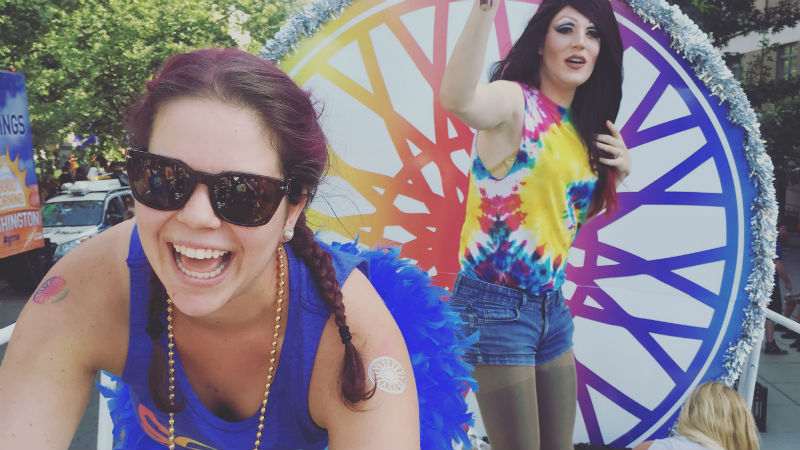 How is tapping it back in NYC different from NYC, if at all?
Each city and community definitely has its own feel. I do have to say I'm a little biased, because DC is and will always be my original community. I saw SOUL in DC grow in terms of the number of riders, instructors and studios. Every DC studio, to me, feels like home. And the DC rider community is amazing. SoulCycle DC has been my escape from everyday life as a college student at American University in Washington, DC. I have met so many people that have positively touched my life. They have become my DC family.
The NYC community is a group that is also special. The energy that the city itself has is like no other city in the world, and it definitely shines through in NYC SOUL classes! Whether it's 6:00 AM or 7:30 PM, SoulCycle NYC is always ready for that cardio party.
This summer, I was lucky to have the best of both worlds when one of my favorite DC instructors,
KC
, came to teach for the day in NYC. But in the end, no matter what SoulCycle studio I am in, the experience is the same because every SoulCycle studio gives every rider the same amazing experience, but with their own little twist.
Has anything changed for you since you began riding at SOUL, physically or emotionally?
I've lost about 25 pounds since I started my SoulCycle journey and am continuing to lose weight. I've struggled with weight my entire life, and SoulCycle showed me that I can have fun while burning some calories. Ever since I started clipping in, my mentality toward dieting has changed. I learned that it's all about eating things in moderation.
I've also learned a lot about myself throughout my journey as a rider. SoulCycle has shown me that I can be strong in times of weakness, has taught me to love myself and reminded me to surround myself with people who make me happy and who are going to support me, no matter what.
If you had to describe SoulCycle in one phrase, what would it be and why?
"Soul mate." SoulCycle loves me for who I am. SoulCycle makes me feel at home when I am on cloud nine and when I am down in the dumps. It gives me the chance to take a minute and forget the craziness in the outside world and focus on myself and some really great music. It challenges me to be the very best version of myself, without judgment along the way. I would say that we are a perfect match.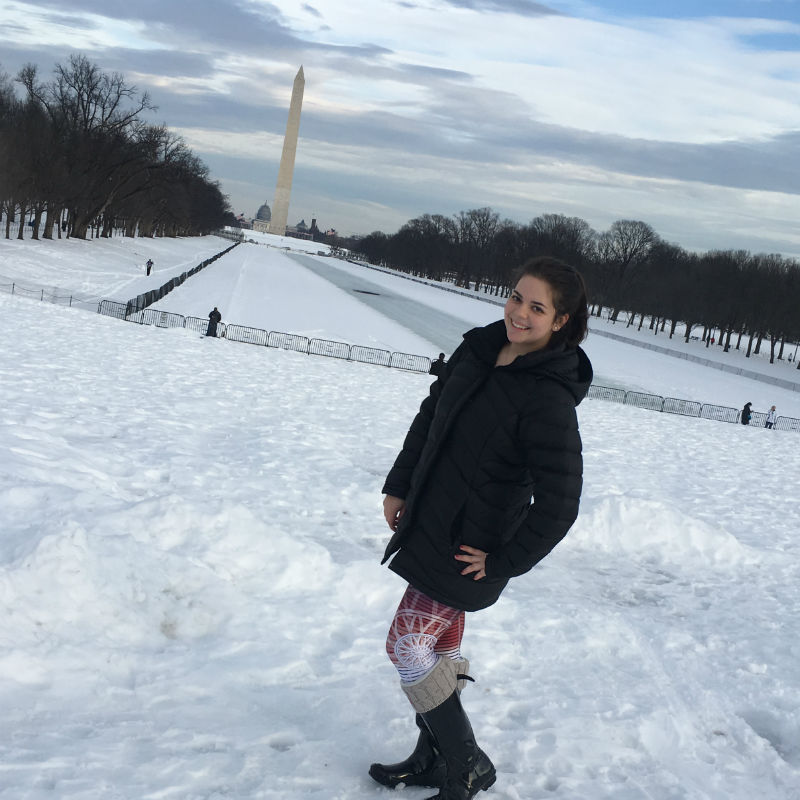 Do you have a SOUL Story to share? Email SOULlife@soul-cycle.com! Want to ride at SOUL? Grab a series HERE then book a bike!