This International Women's Day: Do it, own it, and keep going
March 7, 2018
s a company founded and led by women, International Women's Day is near and dear to our hearts.
This year, we partnered with A.L.C.'s Andrea Lieberman to design a tank encouraging and empowering women to "Do it. Own it. Keep Going." You can find the tank in select studios and online.
The best part? 100% of the profits* will go to StepUp, a charity that helps girls from underserved communities by empowering them to become confident, college-bound, and ready to join the next generation of professional women.
We spoke with some of our instructors about influential women in their lives and advice they would give their younger selves or girls growing up in 2018 to give you a little extra inspiration today: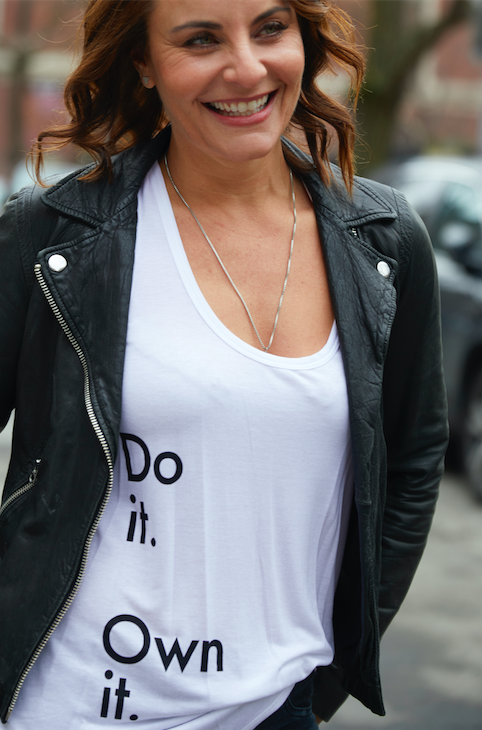 "I'm watching a young girl, my daughter, 14, growing up in 2018. If she were me I'd say to her (and I do), believe in your extraordinary self and love yourself unconditionally. There is no one to impress but yourself." — Julie D.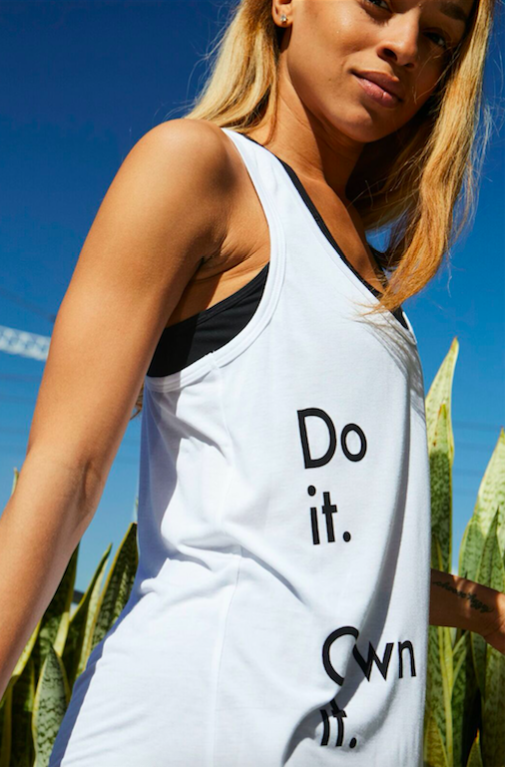 "The older I get the more I see all my Mom endured to help make me the woman I'm proud to be today. She was intentional when raising my twin brother, Pierre, and me. My mom has always been REAL and I try carry her lessons of authenticity with me and infuse them into my classes. She's my HERO!" — Dani R.
"As a woman, our challenges are constant, and overcoming is also constant. I overcome everyday when I decide to keep going and not be defined by my challenges." — Liz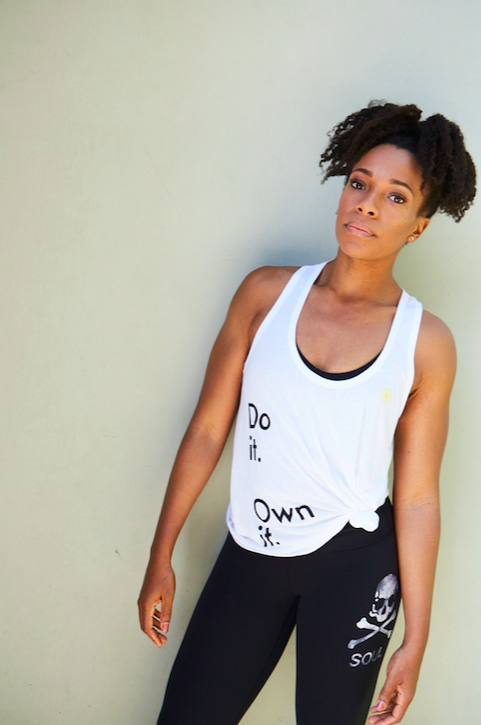 "For inspiration I look to both Oprah And Meryl Streep. I find both their big hearts and obvious talent and success motivating. To be able to influence the world with not only what you give to it but how you walk it, is constant inspiration." — Love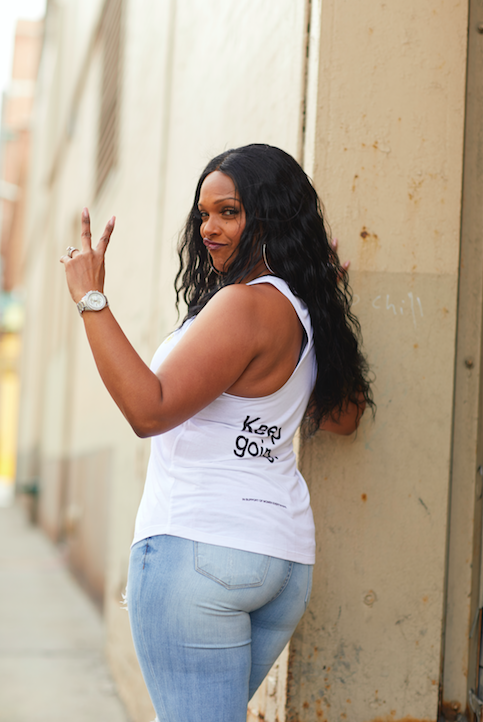 "I would tell my young self in 2018 to stay steadfast on my goals. I would remind her that she is unique and her strength and beauty does not have to be pigeonholed into one ideal. I would tell her to dream big and go after her dreams with persistence and to never give up." — Ayana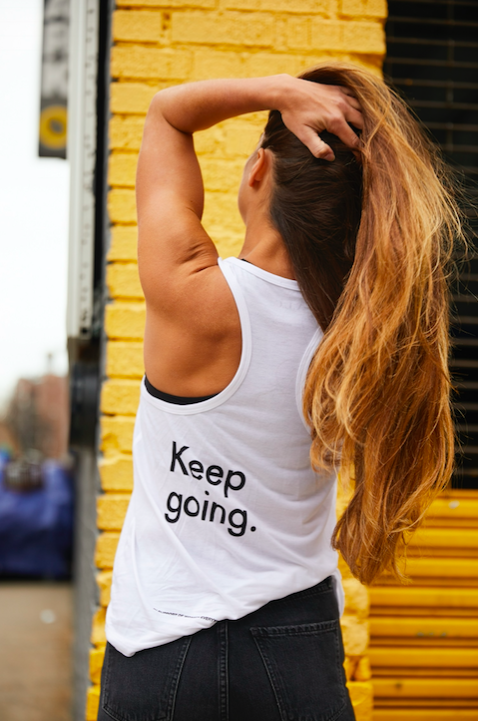 "I would tell myself that the one person who needs to believe in you is you. I underwent spine surgery a few years ago.. felt like my life would never be the same. I had to slow my world down, I became patient, I celebrated small victories and I learned how to safely heal and develop my "new body." — Sam J.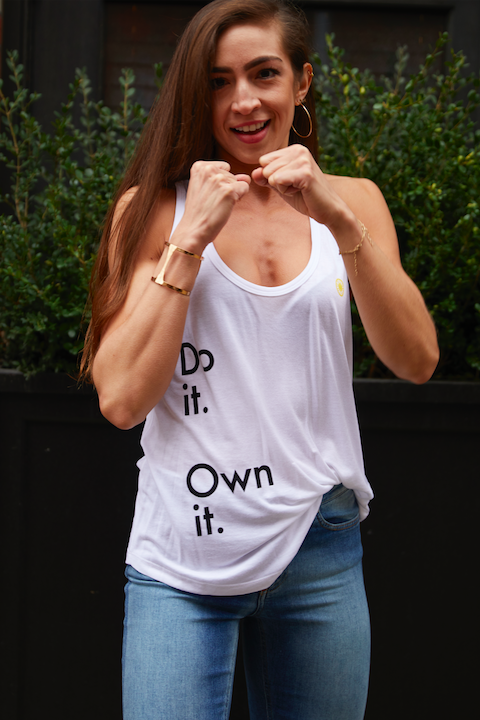 "I would tell my young self to not stress so much about not fitting in, we are constantly evolving to better and different versions of ourselves. Every level takes us to a higher level of our purpose over time, I would tell myself to enjoy the journey - and to also focus on myself and forget boys LOL." – Roxie
"The same thing I tell all the real life young girls i meet in 2018: even when it's scary and seems pointless, trust that you're exactly who and where you need to be." – Madeleine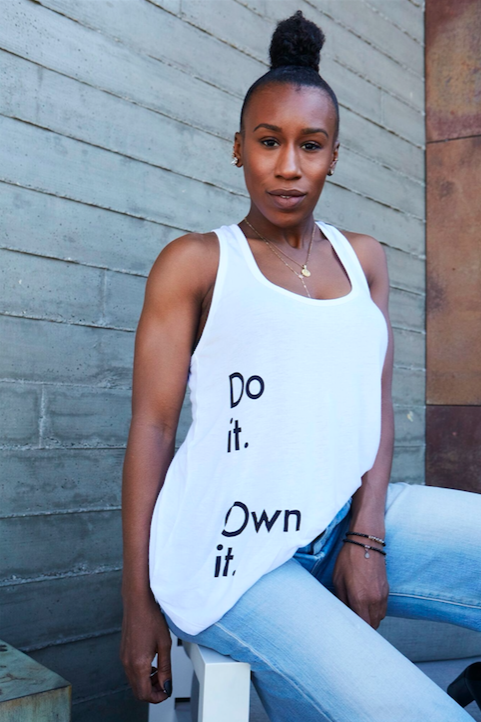 "I always look to my mother for inspiration. She is the blueprint of what a woman is to me and my first observation of how a woman carries herself." – Tina J.
*SoulCycle to give $20 of each tank sale to StepUp. Promotion ends on 4/1.