Mikki's New Music!
May 21, 2015
Instructor MIKKI HOMMEL is a rockstar leading the pack — and she's also a true rockstar. Next Tuesday, the singer-songwriter is releasing her first album, On The Moon. She opened up about how she taught herself to play piano, what kept her motivated to make music, and why Soul inspires her…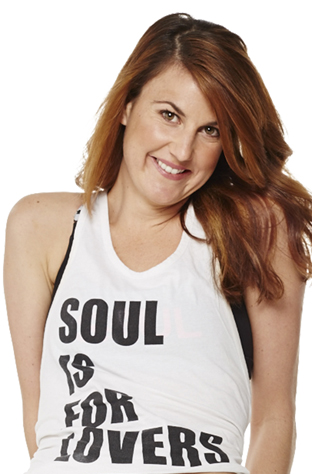 Tell us about your new album — and how you got it made!
My new album is called "On The Moon!" I am so excited for you all to have it! I am so happy and proud of how it came out! Making the album was a blast I was lucky enough to work with the BRILLIANT producer, Dave Clauss. During the process, there were a couple bumps in the road but because of Dave, we were able to work through each obstacle and kept going. From finding new bandmates, to running out of funds and doing a successful Kickstarter campaign, to releasing the album to un-releasing it, getting signed and adding two more tracks to the album, Dave, my family, friends and Soul were my backbone.
Where did you record it?
We got to record at some amazing places, like Dreamland in Woodstock and after two failed attempts at an album cover, I got my dream photographer, Louis Lander Deacon (EchoSmith and Imagine Dragons) to do mine! I actually wrote the title track "On The Moon" during instructor training; it's about that moment when you feel so exhausted but know you can't give up. It's also about taking a second to see that maybe you're exactly where you're supposed to be, which, to me, is what the entire album embodies.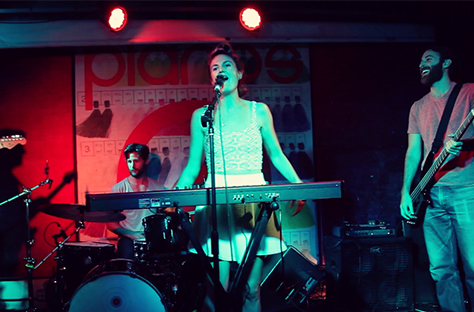 What type of music is it?
A lot of my upcoming album is influenced by the type of music I rode to primarily in instructor Parker Radcliffe's class. Parker has such a unique way of connecting to music as he embodies the entire beat and feel of a song, and his gift is that he gives that to everyone in the class so they can have the same type of experience. Soul and Parker have helped me become a songwriter I never thought I could be: Someone who could take some electronic influences and mix them with my love of soul music.
How has SOUL helped you develop a singer?
As a singer, SoulCycle has helped develop my stamina. My breath support and lung capacity has grown from feeling the confidence that I'm able to teach sometimes three classes a day while riding all out and giving instructions, hopefully somewhat effortlessly. That way, when I sing I know if it's a longer set or bigger song, my breath support will be able to handle it.
And how has it inspired your songwriting?
The way SoulCycle has helped me grow MOST is as a songwriter. From being around the newest music each day as an instructor, I get to see what is working and what isn't, and I try to find why based on the reactions I get from riders in class. It's cool to be able to take that information and apply it into my own songwriting and use it as well to help me construct the type of song I am going for and how to convey it. As a self-taught musician, Soul has also helped me in keeping tempo when I play live or record my music.
What inspired you to make music?
The freedom. I have been able to create stories and characters as well as sing the way I wanted to and felt. A lot of the time when I was studying musical theater, directors didn't like my additions to melody lines (rightfully so, lol), so writing my own was a much better fit. I was also scared to death to put myself out there like that, especially because I didn't have a background in music or songwriting. I felt like it wasn't my place to put myself out there like that. But my favorite musician, Eric Hutchinson, helped push me out of my shell. The first time I saw him perform, I was so blown away by his music and his show because he was completely himself. He allowed himself to be goofy and funny which is something I am all the time! But after seeing him, I went home and taught myself piano via YouTube and 911tabs and told myself that you have to start somewhere even if you don't know where that is.
Did you love music as a kid?
I got into music through my older sister, Kristi. Growing up, she gave me my first voice lessons to help me sing like Mariah, Whitney and Celine. From that I got into chorus and all my chorus friends turned me into a RENThead so I went to AMDA to pursue my dream of being Maureen in RENT. And then RENT closed, so after seeing Eric, I was sold on doing a solo music career with my YouTube piano playing!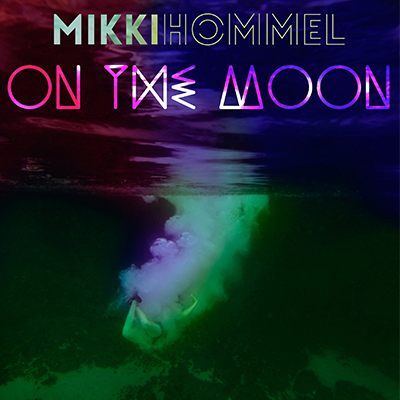 Tell us about your May 26th show!
On Tuesday, May 26th at The Studio at Webster Hall is the ALBUM RELEASE SHOW for On The Moon! I AM SOO EXCITED! My amazing friends Lawrence Trailer and Frank Bell are playing on the show! My boyfriend and I are making a DIY photo booth/primer backdrop so everyone can take pics at and be super silly. The show is also going to be sponsored by my favorite whiskey, Jameson, and by Modelos so expect some amazing drinks! I also teamed up with the Pete Ayres Band, who's also releasing his album this month (he played on my album, I sang on his) to have a double pre-sale party last night. My goal is to sell it out, a feat I am yet to achieve!
Do you have a mantra that inspires you?
Carpe Diem — seize the day. One of my all-time favorite movies is Dead Poets Society, off of which my lightening bolt tattoo is based. I have it on my wrist so every time I play piano and sing I can remember to do just that.
How do you stay motivated?
I stay motivated through Soul, music and horses. I call going to Parker's classes a "soul adjustment" he knows just what to play and what to say to have me leaving in the perfect mind frame. Also teaching, I find it important to "practice what I teach" so if I tell my riders to be brave and go for their dreams I better be doing the same. Seeing live music always helps inspire and motivate me. Horses will always be one of my true loves, to taking time to see my horse — SINFUL! — or catching a lesson here and there helps me stay balanced.
Which other musicians inspire you?
Eric Hutchinson for president! He's my favorite. Something about his music automatically puts you in a great mood. His sound is so soulful and funky, beyond that him as a person is just as inspiring. He gave me the opportunity to fulfill my dream of opening for him and along the way he offers me advice about music and is so supportive. Which makes me want to strive to be that much better. Then you got the greats of: Aretha Franklin, Mariah and Whitney. And some Sam Smith, OneRepublic and Coldplay to boot.
Look out for Mikki's upcoming album, On The Moon! And catch classes with Mikki at Soul West 77th Street, Soul Roslyn, Soul East 83rd Street, Soul West 92nd Street! Questions or comments? Email blog@soul-cycle.com!